There are a plethora of things to do in New Orleans at night. 
As the Sun dips below the horizon, the vibrant city of New Orleans takes on a whole new persona. 
With its incredible history, lively music scene, and unique culture, the Crescent City offers an exquisite array of activities and experiences that come to life at night.
If you are wondering what to do in New Orleans at night, this post has got you covered. 
Whether you are a night owl seeking thrilling adventures, a music enthusiast looking to sway to the rhythm, or a food lover craving unique culinary delights, the Big Easy has something in store.
Delve into the must do New Orleans nocturnal attractions, explore hidden gems, discover the fun things to do in new orleans for couples and get some insider tips to make the most of your evenings in this charming city.
If you are looking for night activites in other famous US cities, check out these guides:
Also, if you want to explore New Orleans and its surroundings by car and looking for rental cars, check out Discover Cars, one of my favourite car rentals in California.
Thanks to their many options and affordable prices. Book here.
TOP THINGS TO DO IN NEW ORLEANS AT NIGHT
STROLL ALONG THE FRENCH QUARTER
Exploring the city centre is one of the first things I do when I visit any country. 
I guess that's where you usually witness the blend of the city's vibrant and historical side.
So I went to The French Quarter, one of New Orleans' most historic neighbourhoods known for its rich history, beautiful architecture, and charming atmosphere.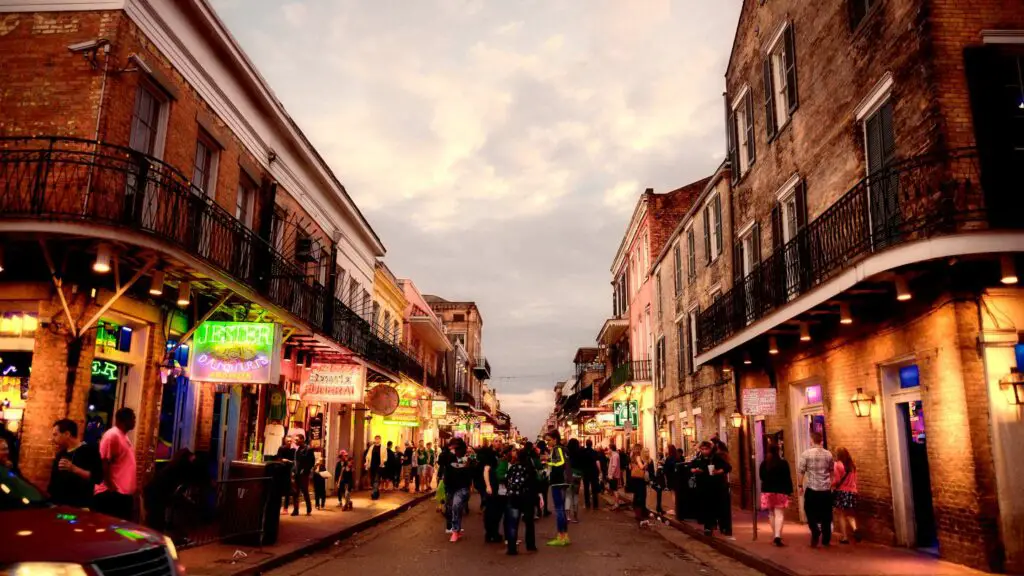 The colourful streets filled with live music in the air and the distinctive French and Spanish colonial architecture dating back to the 1700s make it one of the top things to do in New Orleans at night.
You might be amazed to know that the neighbourhood of the French Quarters is renowned for its haunted locations and ghostly legends.
Hotel Monteleone is one such place, with reports of a restaurant door that mysteriously opens and closes on its own, even when locked. 
Another intriguing spot is the Bottom of the Teacup Psychic Readings, a house on Royal Street where sightings of a woman from the 1800s have been reported.
To fully immerse yourself in the ghostly tales, consider joining a ghost tour, one of the exciting things to do in New Orleans French Quarter at night.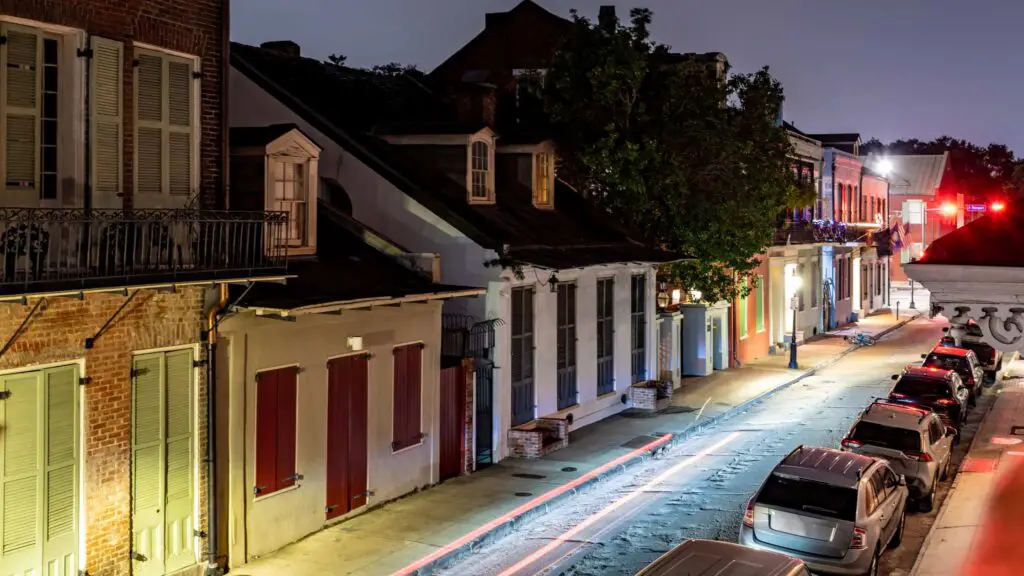 These tours take you through legendary locations like Pirates Alley, offering chilling stories and intriguing historical insights. 
The tour usually starts at 7:30 PM, and the meeting point is the steps of the St. Louis Cathedral. 
Make sure to book your slot in advance. Check out the tour here.
EXPLORE BOURBON STREET
Explore Bourbon Street, located in the heart of the French Quarter, one of the most exciting things to do in New Orleans at night.
From its 19th-century buildings to its pulsating music and vibrant atmosphere, Bourbon Street offers a unique and immersive experience that captures the essence of New Orleans.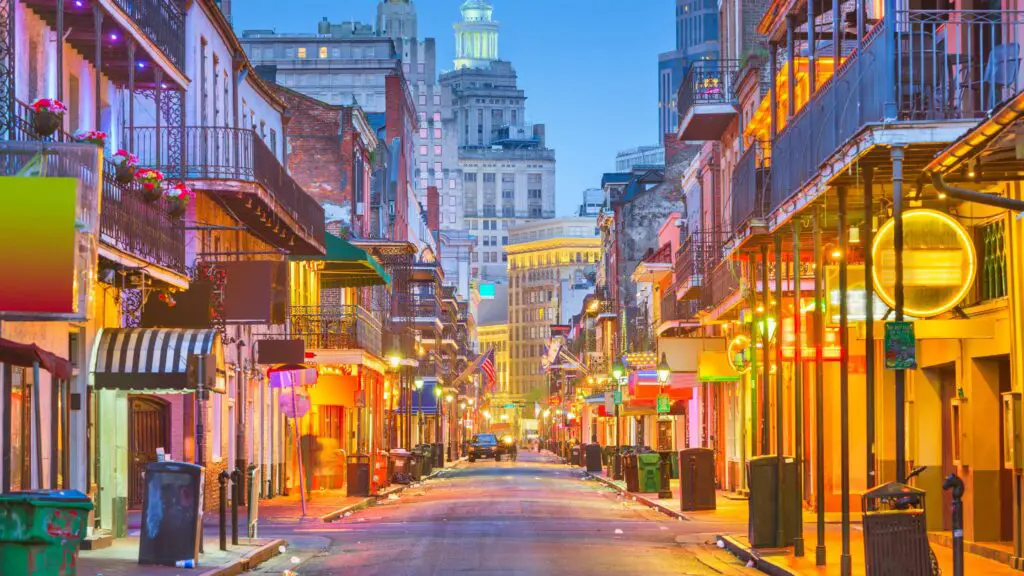 The dazzling array of neon lights and the enticing sounds of jazz music welcomes you to this vibrant street.
I witnessed some live jazz performances and also went for fun karaoke evenings, where I met a lot of new like-minded acquaintances.
You will visit plenty of cocktail bars on your exclusive cocktail tours. 
Besides the beverages, Bourbon Street has various multi-cuisine culinary delights.
From classic Cajun dishes like gumbo and jambalaya to home-style cooking served in charming restaurants, there's no shortage of delicious options to satisfy your cravings.
Visiting Bourbon Street is undoubtedly one of the fun things to do in new orleans for adults. 
The street is lined up with wild partying and lively places, making it an entertainment hub to let loose and have a memorable night out.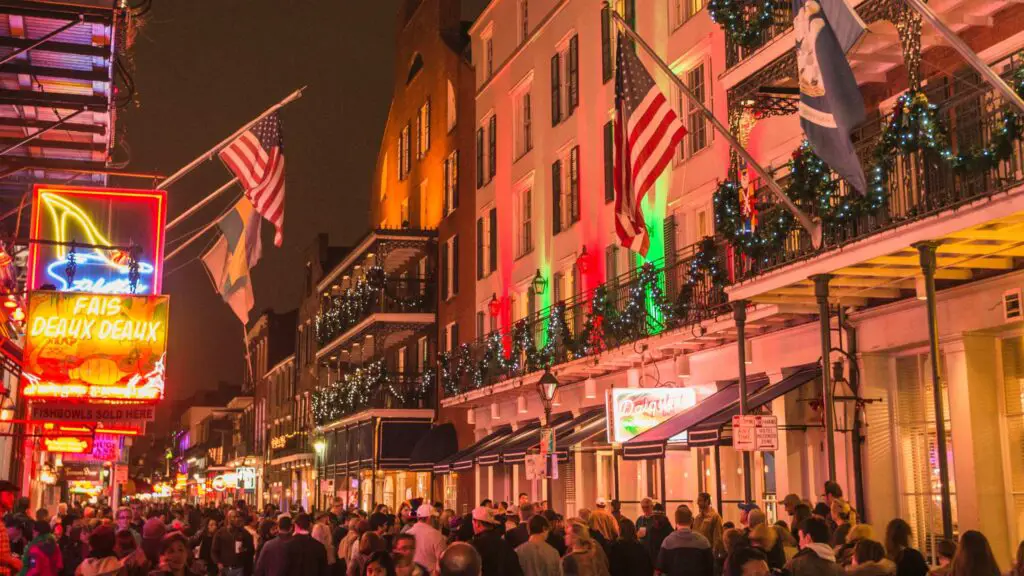 For those seeking a taste of New Orleans' rich musical heritage, Bourbon Street offers many jazz spots to enjoy live performances. 
From Preservation Hall to 21st Amendment and The Bombay Club, these venues keep the jazz tradition alive, providing an authentic and captivating musical experience.
Bourbon Street undoubtedly steals the spotlight, but it's worth mentioning that there are other notable attractions just a block away.
Take this tour to make sure to experience the city's iconic landmarks.
STROLL ALONG FRENCHMAN STREET
I was looking for night activites near me in New Orleans and was strolling along Bourbon Street. 
A few blocks from Bourbon Street and I was soaked in the vibrant nightlife of New Orleans on Frenchman Street.
Located at a 5 minutes driving distance from Jackson Square, this lively street offers a unique and intimate atmosphere and is one of the fantastic things to do in New Orleans at night.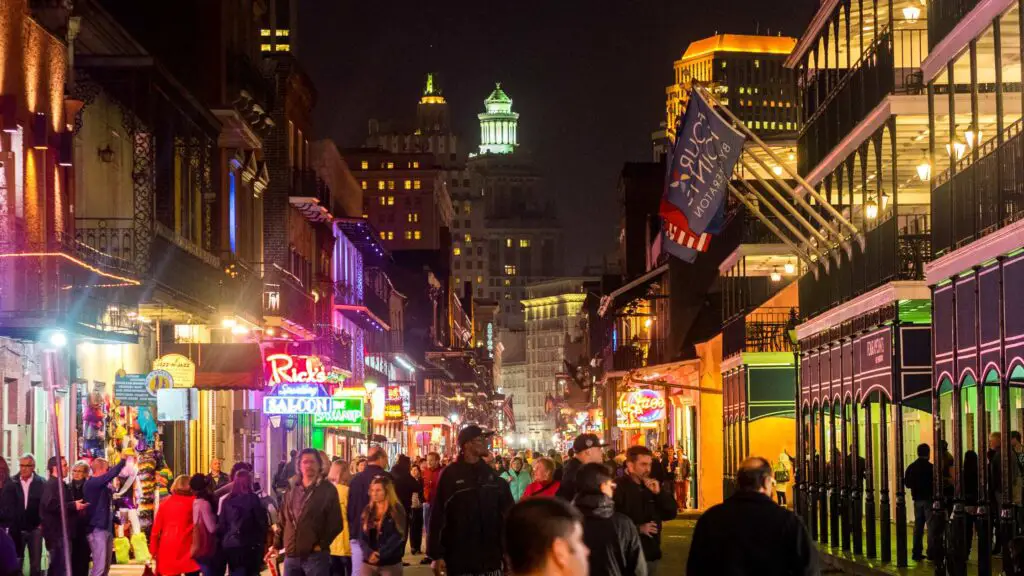 I enjoyed live musical performances from talented local bands and witnessed DJs playing in intimate live venues like the Blue Nile, DBA, and the Spotted Cat Music Club. 
These venues showcase the rich musical heritage of New Orleans, offering a diverse range of genres that will captivate your senses. 
I recommend booking a music pub crawl on Frenchman Street to skip the lines and party hard.
Frenchman Street also offers a unique dining experience to tantalize your taste buds. 
Unlike other parts of the city, Frenchman Street's dining establishments have no mandatory closing times, allowing you to satisfy your late-night cravings. 
Whether in the mood for local delicacies or comforting comfort food, places like 30/90 and The Maison offer exquisite options.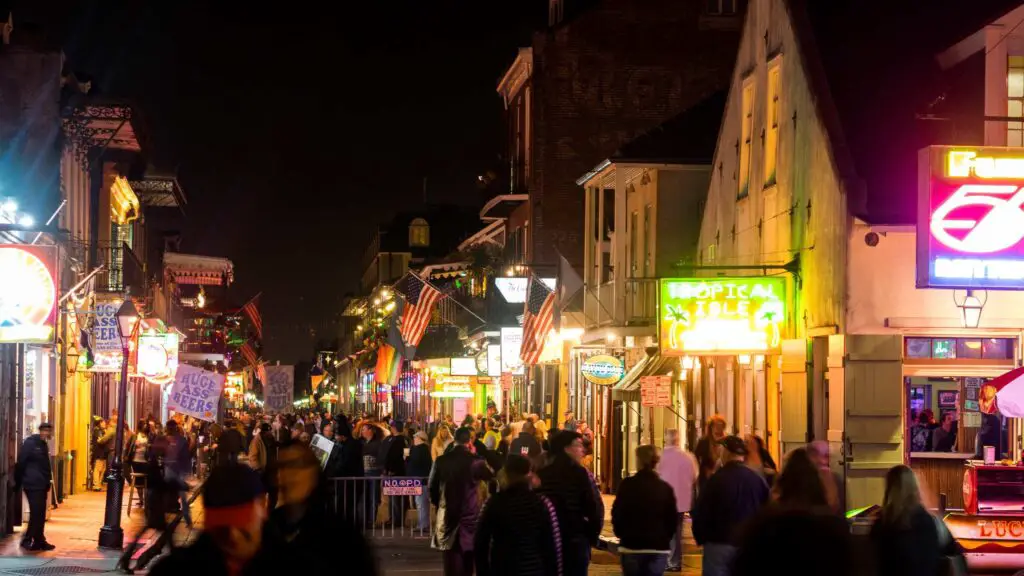 For a quirky and memorable dining experience, make sure to visit Dat Dog on 601 Frenchman Street. 
This eatery not only serves delicious food but also boasts beautiful decorations inspired by the Krewe of Chewbacchus, a sci-fi-themed Mardi Gras parade held annually in the city. 
There are many places with a balcony seating facility which allows you to enjoy your meal along with the views of the bands performing at the intersection of Frenchman and Chartres Streets.
WITNESS A JAZZ SHOW AT PRESERVATION HALL
Immerse yourself in the soulful melodies and vibrant rhythms of New Orleans jazz at Preservation Hall, one of the best things to do in New Orleans at night.
You might find that the two-storey wooden building is weathered, but this iconic establishment holds a special place in the city's heart and its musical heritage.
Preservation Hall is a testament to jazz's evolution and embrace in New Orleans, located on St. Peter Street, adjacent to Jackson Square in the heart of French Quarters. 
Its legacy dates back to the 1950s when gallery owner Larry Borenstein began inviting musicians to rehearse in his space, fostering the birth of unforgettable jazz sessions.
The hall hosts various unforgettable concerts throughout the year.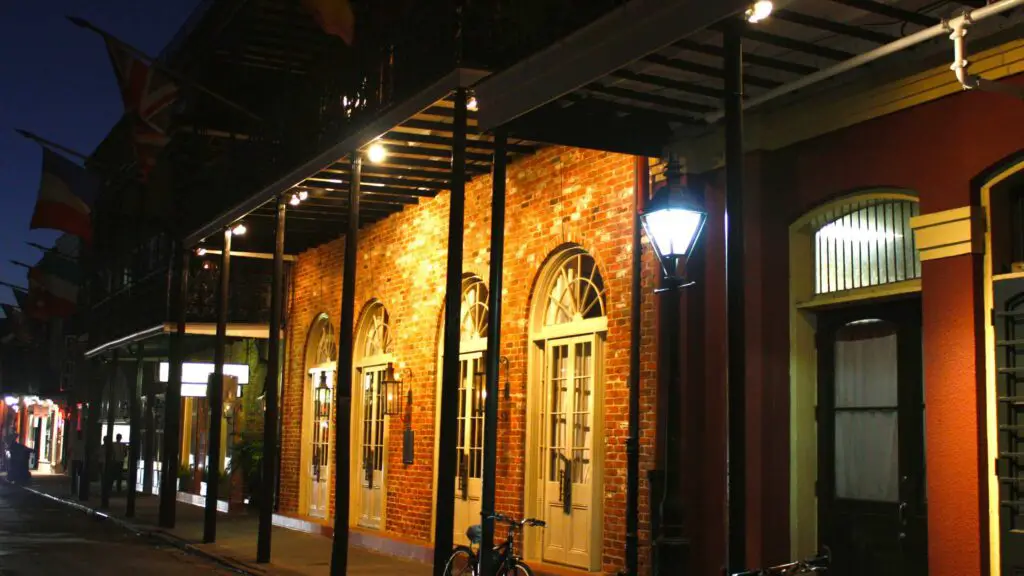 The main draw of the Preservation Hall is its appealing, family-friendly atmosphere. 
I saw many families with kids who were curiously watching the show without a blink and popcorn in their soft little hands.
With over 50 rotating acts on the program, you can sway to the rhythm and dance the night away to vibrant jazz tunes. 
Consider taking the New Orleans music heritage tour, which often includes a stop at this iconic venue. 
CATCH A BURLESQUE SHOW
One of the fantastic things to do in New Orleans for adults at night is to catch a Burlesque show.
I have been to several countries and have watched live performances, but this one from New Orleans is one of my favourites.
Burlesque dates back to the early 20th century.
This used to happen in Storyville's red-light district, where racy entertainment combined comedy, striptease, and dazzling costumes.
Today, the tradition of burlesque shows continues to thrive in New Orleans, offering an enticing blend of spicy and comic performances. 
There are several top spots where you can experience the glamour and allure of live burlesque shows. 
Check out The Burlesque Ballroom, located within the Royal Sonesta Hotel, which provides an elegant setting for a night of seductive entertainment. 
One-Eyed Jacks, a popular bar and music venue, hosts live music events and theatre shows and offers captivating burlesque performances.
You might witness performances from famous performers such as Trixie Minx and Bella Blue gracing the stage with their weekly shows. 
So don't miss this vibrant New Orlean attraction. Book your ticket here.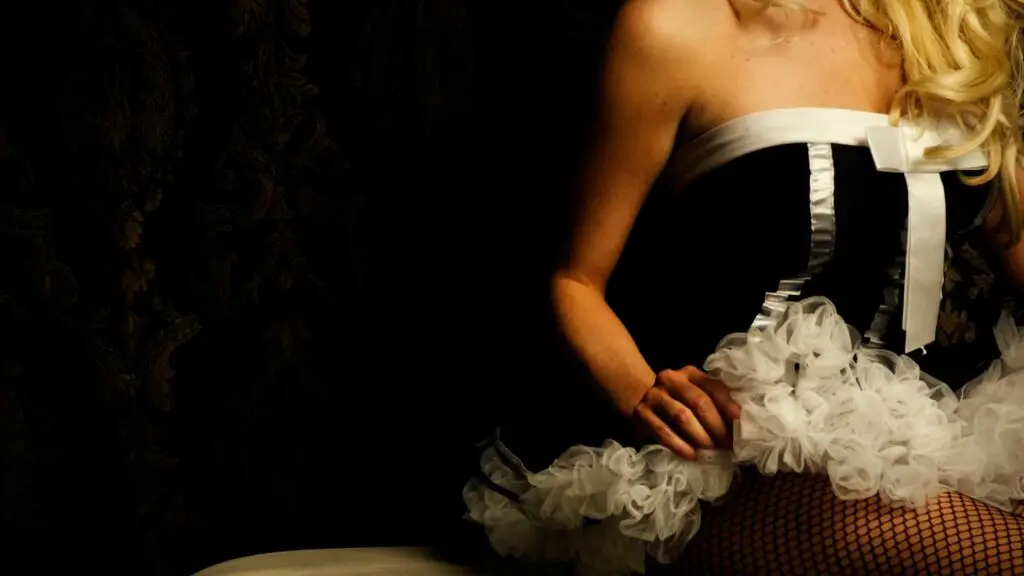 If you want a more casual atmosphere, The Latter is known for its casual yet exciting burlesque shows and other live musical events. 
The iconic House of Blues also boasts its in-house troupe, ensuring a regular schedule of exhilarating burlesque shows. 
Check out the tours and tickets I purchased during my trip below. 
This was one of the cherishable moments from my New Orlean adventure.
These venues offer an array of glittering costumes, comedic elements, and titillating performances that captivate you.
WATCH A SHOW AT THE WWII MUSEUM
Immerse yourself in history and entertainment at the National WWII Museum, one of the fantastic things to do in New Orleans at night.
The museum houses various significant collections related to the war.
I am a museum buff and love history, so I took a tour to explore this museum. 
In addition to its renowned exhibits and educational displays, the museum offers a unique experience at BB's Stage Door Canteen, where you can enjoy live shows that transport you back to the World War II era.
The shows at BB's Stage Door Canteen cater to all audiences, including families, with various family-friendly performances.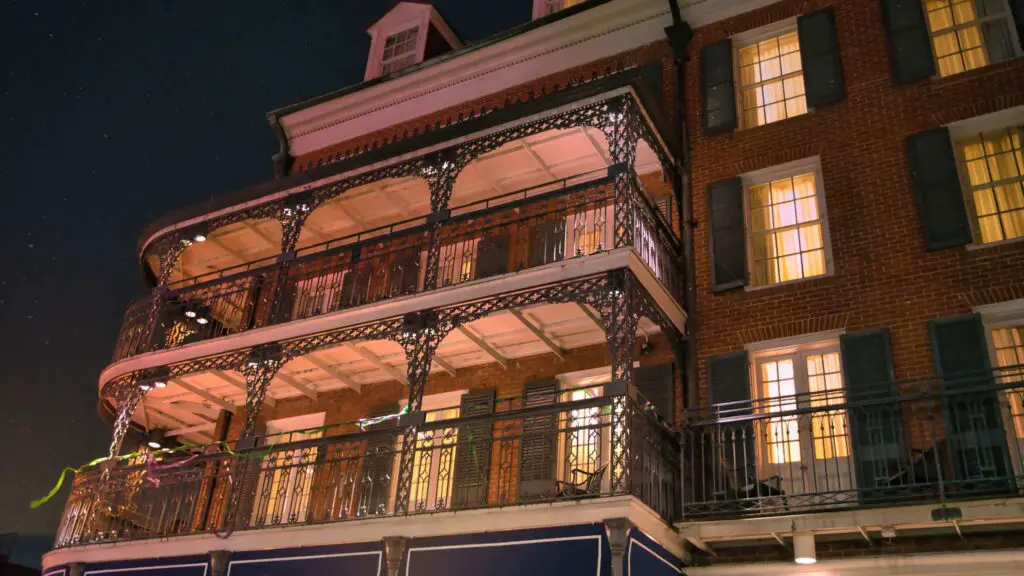 Something exciting always happens on stage, whether it's a musical revue, a theatrical production, or a captivating storytelling event.
What makes these shows even more remarkable is that they take place in the evening, providing a perfect opportunity for family fun after sunset. 
Be sure to check the museum's schedule for show timings and availability. 
With regular show offerings, you will have the opportunity to catch a captivating performance during your visit. 
RECOMMENDED:  33 BEST PARTY CITIES IN THE US FOR A FUN TRIP
FLOATING FANTASIES AT MARDI GRAS WORLD
If you are an art buff, you should definitely not miss visiting Mardi Gras World, one of the best things to do in New Orleans at night.
It is a fantastic way to immerse yourself in the spirit of this world-renowned event, even if you can't make it during the actual Mardi Gras season. 
Mardi Gras is an exceptional event filled with parades, music performances, and delectable treats like the iconic Kings Cake.
Mardi Gras World is an art museum located in a large warehouse-style space within the studios of Blaine Kern, a highly regarded local artist known for his exceptional float designs and props. 
You will get to see old Mardi Gras floats in storage. During my visit, I also witnessed talented artists working on beautiful creations that will be displayed in the upcoming years.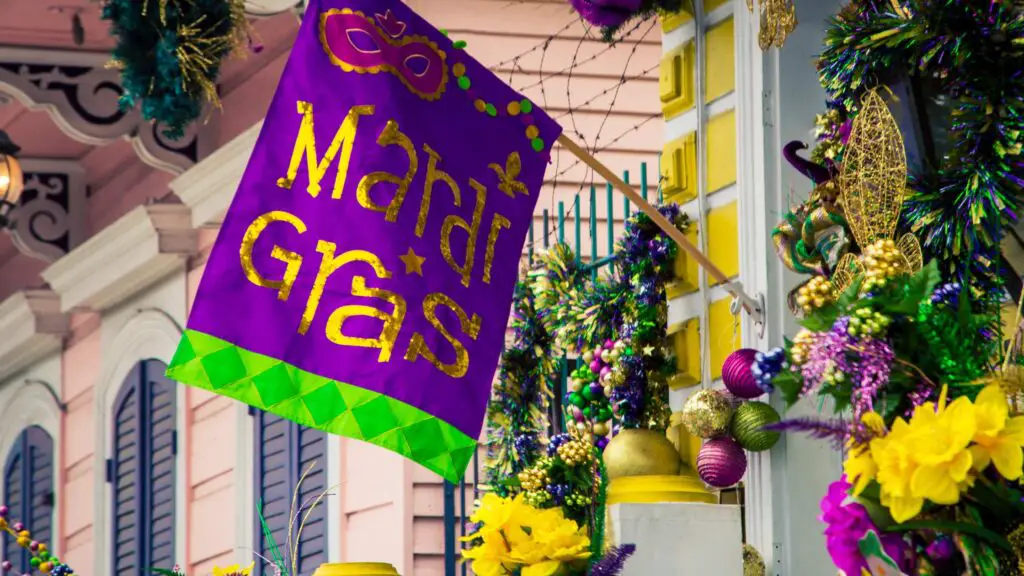 Unlike many other museums, Mardi Gras World offers the unique opportunity to visit at night for free, adding an extra touch of excitement to your experience.
Take up this one-hour studio tour to truly delve into the behind-the-scenes magic of Mardi Gras.
During this tour, you will witness the master float builders at work, gaining insight into their craftsmanship and the intricate technology that brings the floats to life. 
Well, there are some funky and authentic Mardi Gras costumes for you to wear. So make sure to wear it and get some pictures clicked.
If you are around Canal Street looking to visit Mardi Gras World, hop on to the complimentary shuttle service, which will drop you in front of the museum.
VISIT THE HORSE TRACK
I like horses and how they run since I saw them in my childhood. 
So I make sure not to miss to catch a glimpse of them whenever they are around.
I straightway went to the Fair Grounds Race Course, a horse track that has been a staple of New Orleans for over a century and is known for its rich history and vibrant atmosphere.
I was there during the day to see the lovely horses run and later witness the world-renowned New Orleans Jazz and Heritage Festival, affectionately known as Jazz Fest, one of the top things to do in New Orleans at night.
Since its inception in 1970, Jazz Fest has become an exceptional event that brings together musicians from all genres and fans worldwide for ten unforgettable days of music and celebration. 
The festival kicks off at 11 AM in April, and you will be soaked in the air filled with the enchanting sounds of jazz, zydeco, blues, R&B, and more. 
The performances extend well into the night, allowing you to revel in the diverse melodies and rhythms that make New Orleans a music lover's paradise.
If you are a horse and music lover like me, make sure to book your tickets here and also check out some of the other popular tours that I hopped on to.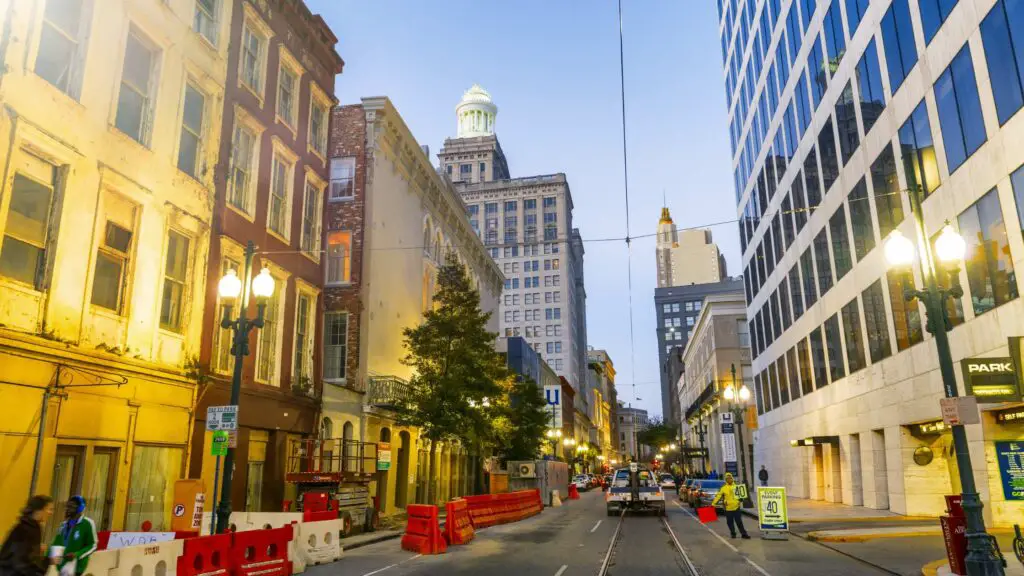 While you immerse yourself in the music, tantalize your taste buds with the exquisite Cajun cuisine local merchants offer throughout the Fair Grounds Race Course. 
From savoury delights to mouthwatering treats, the food options perfectly complement the lively ambience of the festival.
While the main musical performances at Jazz Fest typically conclude around 7 PM, the spirit of live music continues to resonate throughout New Orleans. 
Don't miss the vibrant music scene by attending events that follow the festival. 
The Wednesday at the Square series in Lafayette features a seasonal lineup of locally-based musicians, providing a complimentary opportunity to experience the city's musical talent. 
Additionally, the Joy Theater offers captivating performances starting at 8 PM, allowing you to extend your musical journey into the night.
ROMANTIC THINGS TO DO IN NEW ORLEANS AT NIGHT
SAIL ON THE MISSISSIPPI RIVER
One of my top favourite things to do in New Orleans at Night is to embark on a fascinating journey along the mighty Mississippi River.
Cruising on the Mississippi is a must do New Orleans activity that allows you to immerse yourself in the city's rich history and vibrant atmosphere.
I was staying in the nearby hotel, peeping out of my window and waiting for the Sun almost to go down. 
I quickly dressed for the magical evening to flaunt in the renowned Steamboat Natchez.
Natchez is a stunning steamboat reminiscent of the classic sternwheelers from the 19th century.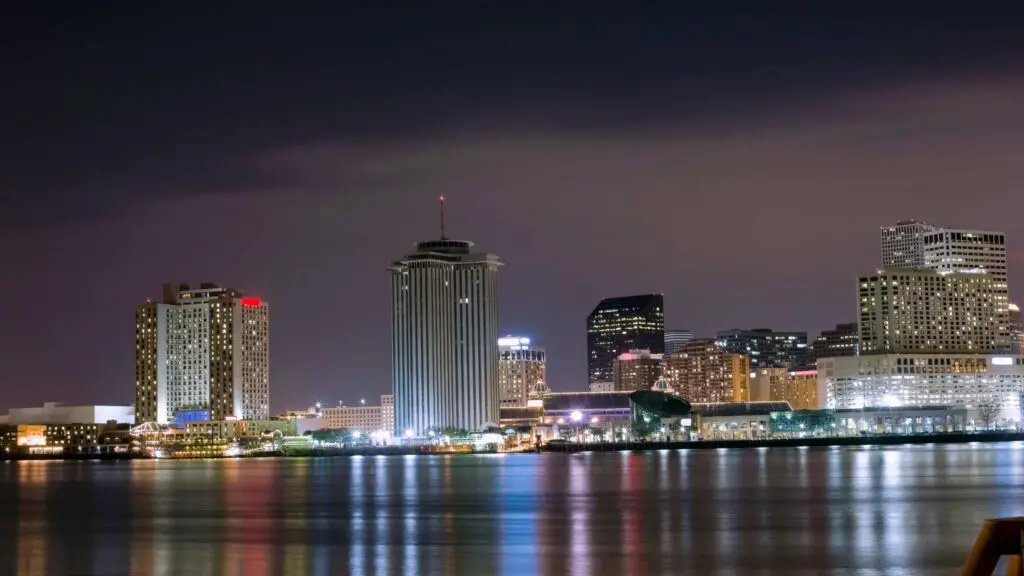 This cruise will transport you back in time to an era when steamboats played a vital role in the bustling economy of New Orleans.
The Natchez features authentic details, including a copper and steel steam whistle and a wooden paddle wheel powered by historic 1925 steam engines.
During the two-hour cruise, you can witness a spectacular sunset painting the sky with vivid colours. 
After approximately an hour or so, the shimmering lights of the city and its reflections on the Mississippi caught my eye. 
The vistas were brilliant and peaceful, with a cool breeze to add charm to the whole scene.
On top of it, the delectable buffet featuring Creole cuisine, perfectly complemented by the soulful melodies of live jazz music, created a perfect evening. 
Guess what? To enhance your experience, the cruise also includes a fascinating tour of the Steam Engine Room, where you can learn about the intricate workings of the steamboat. 
So, book your unforgettable steamboat experience aboard the Natchez here and create lasting memories as you glide along the Mississippi, indulging in the magic of this vibrant city.
You can also check out this tour I hopped on for the best experience.
SAIL ON A RIVERBOAT CRUISE
If you can't make it to the Natchez, there are a couple of other options to cruise along the majestic Mississippi River, one of the romantic things to do in New Orleans at night.
Departing around 7 PM and lasting until 9 PM, these cruises offer the perfect opportunity to witness the stunning sunset, twinkling city lights and soulful sounds of New Orleans jazz in the backdrop.
For a more budget-friendly option, I recommend the Canal Street/Algiers Point ferry, a fantastic choice.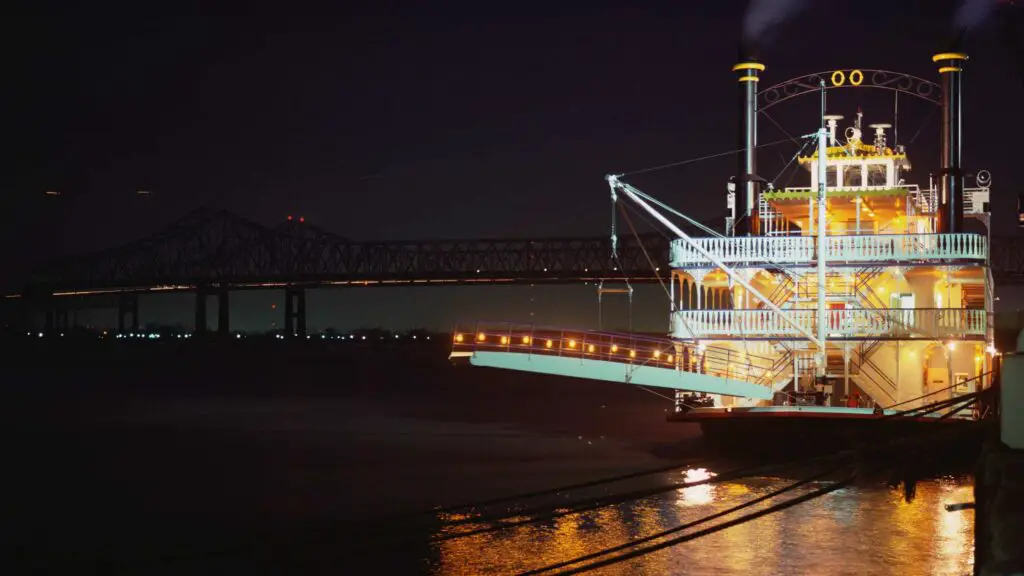 For a mere $2 fare, you can hop on the ferry and enjoy magnificent city views as the Sun sets and the night unfolds. 
No matter which riverboat cruise you choose, you can expect to be captivated by the Mississippi River's beauty and the French Quarter's historical charm.
So book your riverboat cruise here and prepare to be transported on a delightful journey.
ENJOY AN EVENING JAZZ CRUISE
There are many more cruising options along the Mississippi, so I hopped on to the Jazz cruise as well to get a unique experience.
Jazz cruise offers a delightful combination of stunning views, live music, and delectable food, ensuring an unforgettable experience. 
You will be welcomed with exclusive drinks and snacks, and of course, with knowledgeable guides who will treat you well throughout the sail.
You will have plenty of opportunities to make new acquaintances and share stories while you sip your chilled beer overlooking New Orleans's captivating skyline.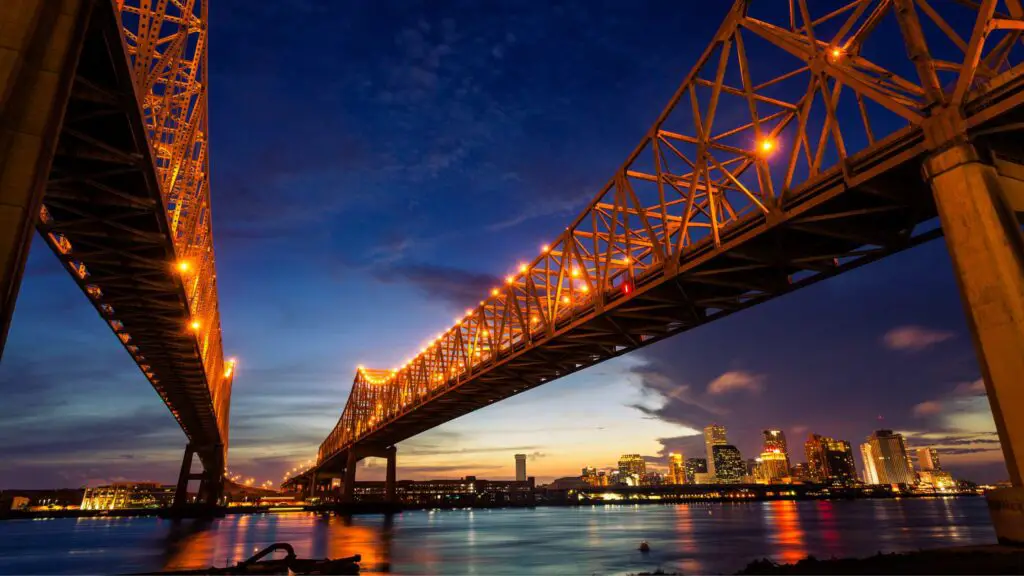 The soothing melodies of a live jazz band in the background will fill the air as you glide along the Mississippi River, creating a truly enchanting ambience for your night on the water. 
There are numerous dining options available that will complement your jazz cruise, ensuring a complete and enjoyable night out.
Make sure to reserve your spot on the Evening Jazz Cruise since it fills up fast. Check out this tour.
TAKE A THRILLING NIGHT HELICOPTER TOUR
This was one of my most awaited things to do in New Orleans at night, the helicopter tour. I always wanted a bird's eye view of this vibrant city.
From high above, you will be treated to spectacular views of the illuminated streets, historic neighbourhoods, and iconic landmarks that make this city unique.
As you soar through the night sky, you can witness the twinkling lights below and take in the beauty of New Orleans from a whole new perspective. 
Trust me, if you want to propose to your loved one in the air, this is one of the most romantic things to do in New Orleans at night.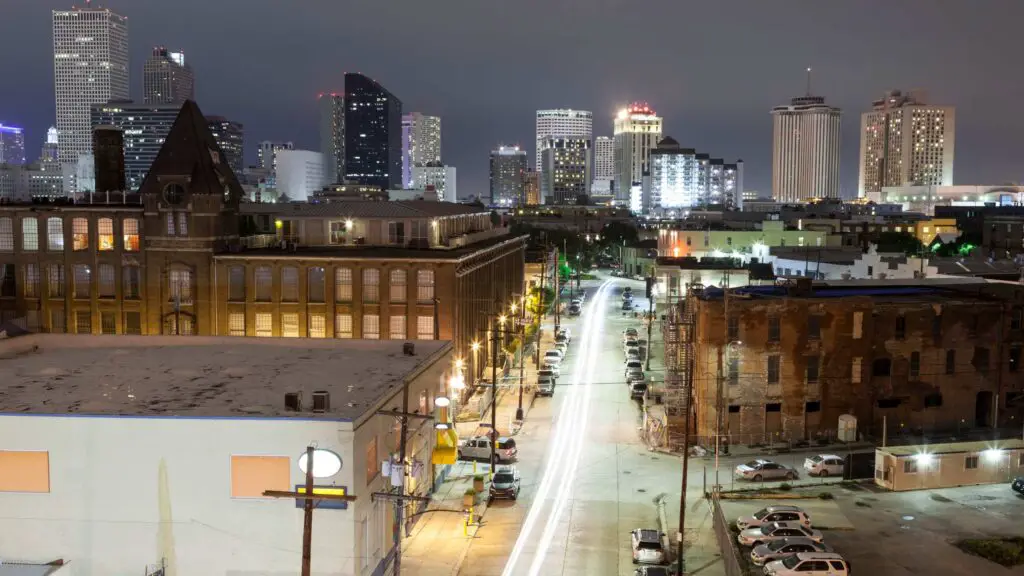 Marvel at the sight of the famous French Quarter, the majestic Mercedes-Benz Superdome, and the winding Mississippi River as they illuminate on this 30-45 minute tour.
Ensure to wear layers and keep yourself warm, as the weather can get chilly in the air. 
Keep in mind that night helicopter tours are typically offered on weekends only, and it's advisable to book your excursion in advance. 
I had booked this tour almost a month ahead of my trip. They fill up fast, especially during peak seasons, so securing your spot early is recommended.
ENJOY THE STUNNING VISTAS FROM THE HOT TIN ROOFTOP
So, during my New Orlean trip, I made a new acquaintance Anna on the cruise, and we went to the Hot Tin Rooftop Bar for a lovely dinner evening.
Located in the Garden District on Saint Charles Avenue, Hot Tin Rooftop Bar is named after the renowned Tennessee Williams play "Cat on a Hot Tin Roof," which exudes a 1940s loft-style atmosphere that sets the stage for a fantastic night out.
Trust me; this is one of the fantastic things to do in New Orleans at night.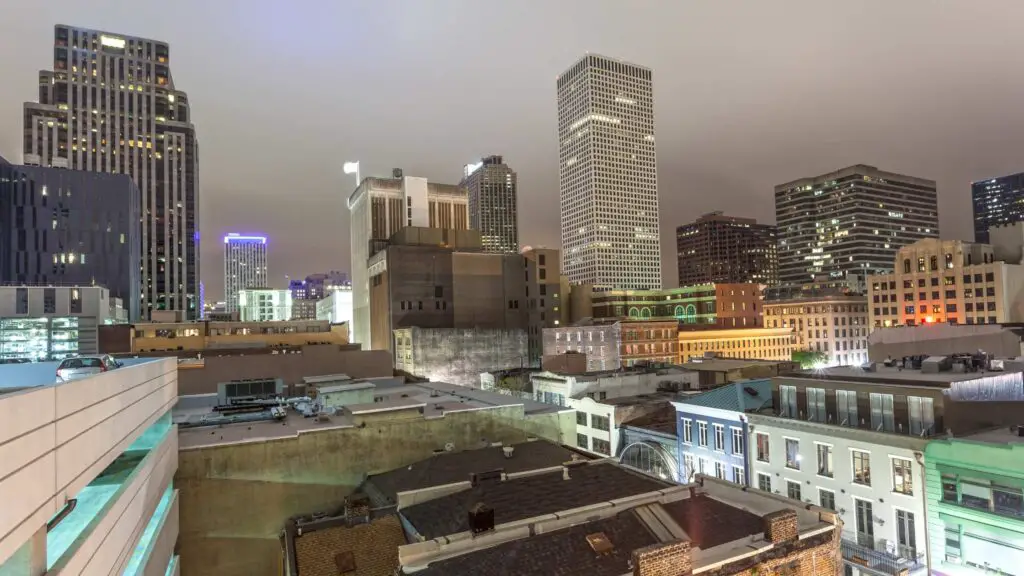 We started gazing at the panoramic views of the city skyline, sipping Wolf in Lambs Clothing, a gin-based cocktail infused with refreshing flavours of lemon, basil, honey, and Lambrusco, and of course, it was apparently Anna's favourite!
The bar has an extensive menu which offers a range of other original and refreshing cocktails to suit every taste.
Include the Hot Tin Rooftop Bar in your cocktail crawl tour and experience a night to remember in the vibrant city of New Orleans.
FUN THINGS TO DO IN NEW ORLEANS AT NIGHT
TAKE A GHOST TOUR
One of the top and spooky things to do in Orleans at night is to go on a ghost tour.
I was awe-struck touring the haunted corners of New Orleans.
Do you know that New Orleans is one of the oldest cities in North America? 
The city is steeped in urban legends and a rich spiritualism that has shaped its cultural identity. 
Embark on a journey that explores the city's post-colonial past, with the Voodoo subculture playing a significant role.
Exploring this mystical side at night on a ghost tour is an absolute must do in New Orleans. Book your tour here.
These tours delve into different legends and historical myths, catering to various interests.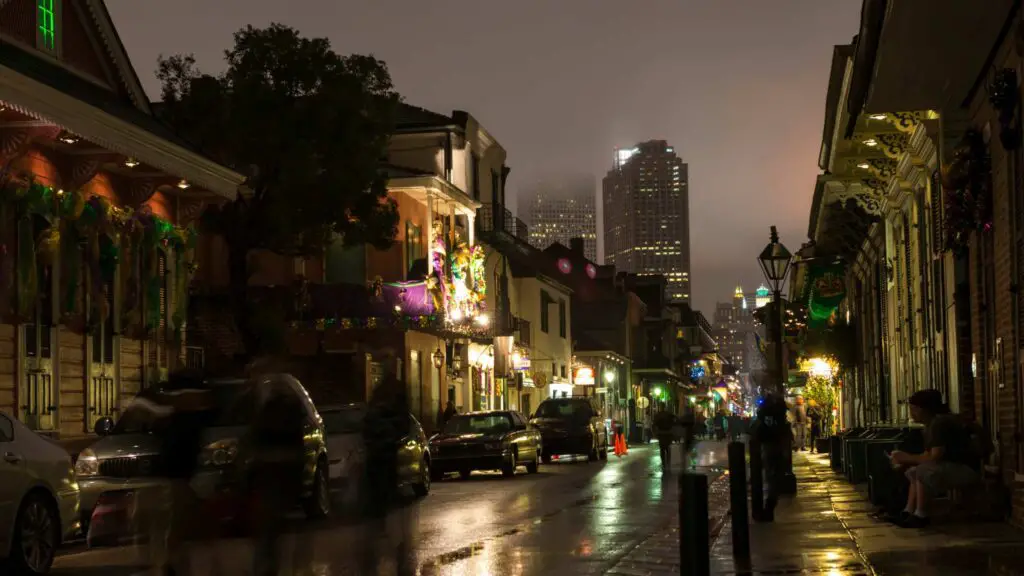 Some focus on the captivating world of Voodoo, while others guide you through famous cemeteries or eerie bars and houses that hold chilling legends among the locals.
Check out my favourite spine-chilling ghost tours, which I hopped on during my solo trip to New Orleans.
I must say that these tours are led by knowledgeable guides. 
The tours typically last around two hours and welcome visitors of all ages.
Most of these tours will take you through hidden gems where ghosts are said to linger.
Don't miss the Lafayette Cemetery Tour, which takes you through the oldest cemetery in New Orleans, where notable elites found their resting place. 
Famously featured in TV shows and movies like "Interview with the Vampire" and "The Originals," this cemetery is a must-see for anyone fascinated by the paranormal.
ENJOY A HAUNTED HORSE AND CARRIAGE RIDE
One of the fun things to do in New Orleans at night is to experience the enchanting allure of the city by taking a horse-drawn carriage ride through the historic streets of the French Quarter and the Marigny neighbourhood. 
Since I was in New Orleans for a couple of days, I opted for a few day trips mentioned below.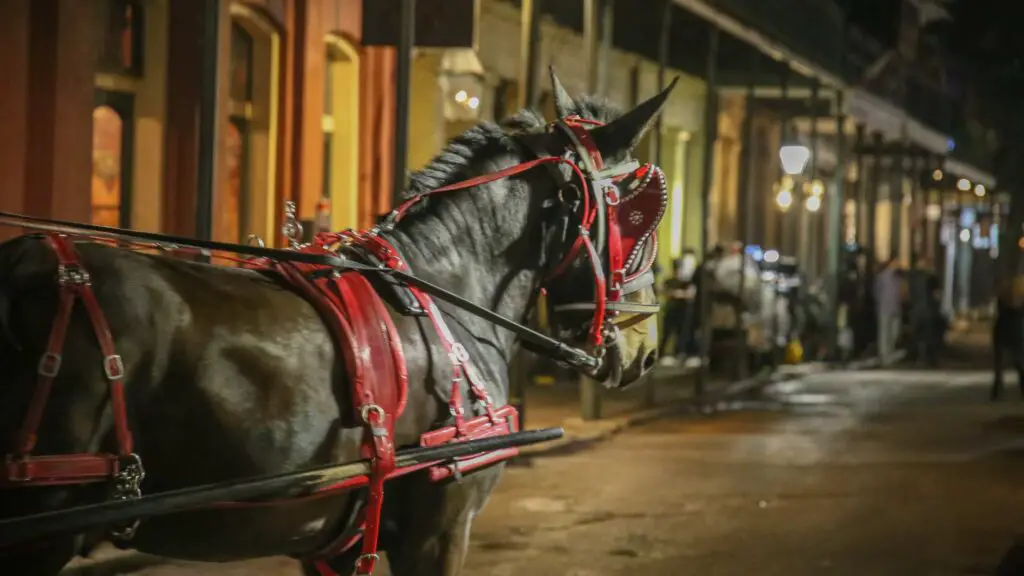 I waited until the late evening, filled with curiosity and excitement since the tour I had booked was around 7 PM.
After a tiring day walking on the cobblestone pavements, this charming carriage ride let me soak effortlessly in the city's rich history and ambience.
The local guide, who is super knowledgeable, will share fascinating stories passed down through generations, immersing you in this extraordinary city's intriguing history and folklore.
You will also learn a lot of interesting facts about the sites you pass, including iconic landmarks like St. Louis Cathedral, Jackson Square, and Napoleon House.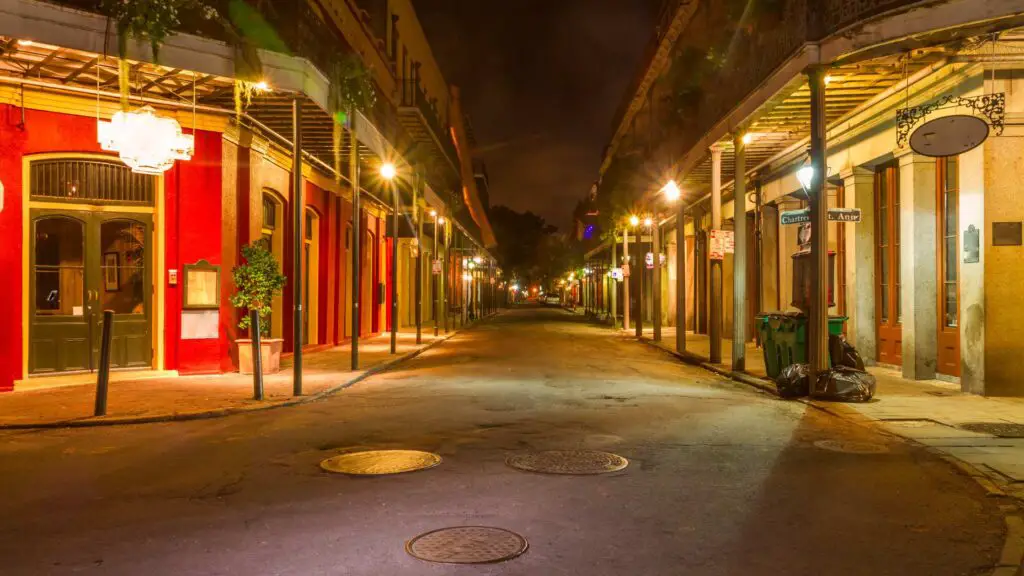 From tales of voodoo priests to hauntings at famous restaurants, each tour captivates your senses and sends shivers down your spine. 
Sit back, relax, click candids and let the stories unfold as you embark on this one of the most memorable night activities in New Orleans.
Are you looking for Party Captions and Nightlife Quotes for your social media? I got you covered.
Check out my collections in these posts:
BROWSE THE NEW ORLEANS MUSEUM OF ART
Are you a museum buff like me? Head to the New Orleans Museum of Art (NOMA), the oldest fine arts museum and one of the most exciting things to do in New Orleans at night.
NOMA features various artefacts depicting the cultural heritage of the city. Typically, the museum remains open until 5 PM.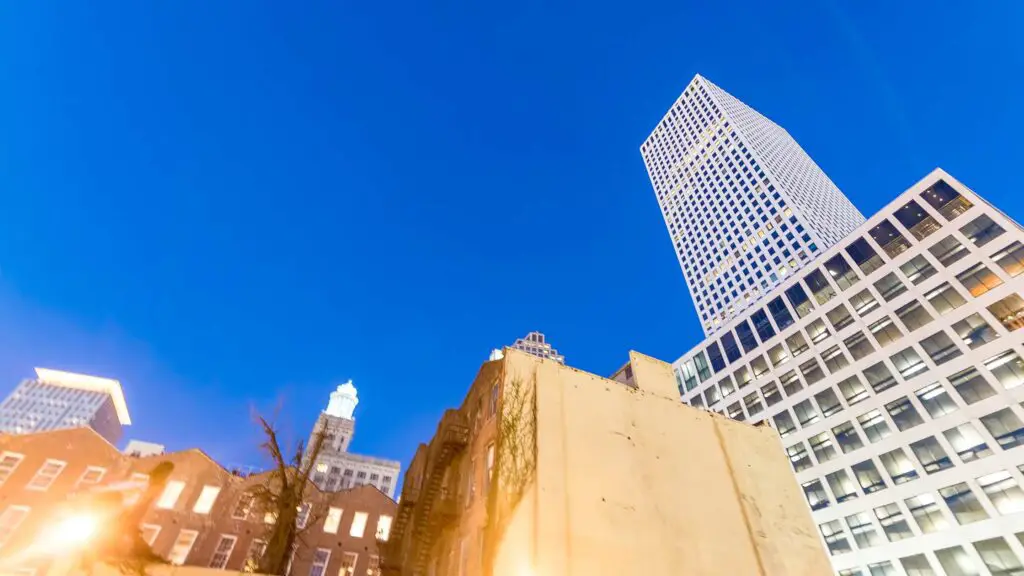 But I had a blast on Friday since the museum hosts special events on Friday evenings, including concerts, stage shows, guided tours and other engaging art activities.
Every week, children are invited to participate in creating a unique keepsake, allowing them to unleash their creativity and take home a special memento.
Apart from its internal exhibits, don't forget to check out NOMA's sculpture garden, a creative outdoor space.
TRY A STRIKE AT ROCK N BOWL
Another one of the exciting things to do in New Orleans at night is to go bowling at Rock n Bowl, especially if you are with kids.
Established in 1993, Rock n Bowl is not just a bowling venue. 
It also hosts live shows and serves delicious Creole-inspired eats. 
When the Sun sets, colourful lights illuminate the lanes, creating a vibrant and entertaining atmosphere. 
I had one of the best nights in New Orleans at this bowling centre, also hit a strike and made a couple of new acquaintances.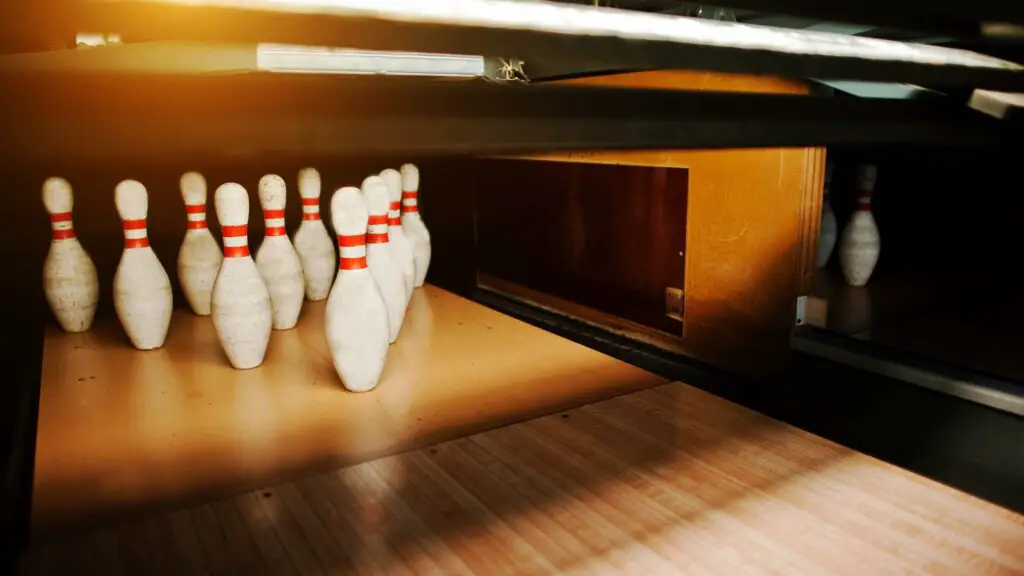 I won't usually dance, but Rock n' Bowl offers Latin Night every Tuesday for those interested in Latin music and dance. 
Presented by Hispanic Flavor Productions, the event features salsa lessons which typically start at 7 PM. Book your slot at their website. 
Do you know that Rock n Bowl is also a renowned location for a dinner date? 
If you are looking for an alternative, Fulton Alley near Harrah's Casino is another excellent option to enjoy a round of bowling with the family. 
PLAY MINI GOLF AT CITY PUTT
Experience a whimsical and entertaining evening at City Putt, the mini golf centre in New Orleans City Park, one of the fun things to do in New Orleans at night.
While City Park offers various attractions during the day, City Putt shines as a must-visit destination at night. 
I was there at around 5 PM to witness beautiful sunset hues and learn the game's rules.
With two 18-hole courses, this mini golf centre provides hours of fun for families and friends. 
One of the courses, called Louisiana, showcases decorations inspired by cities throughout the state, while each hole incorporates signs representing historic sites in New Orleans.
It's a delightful way to immerse yourself in the local culture while having a great time.
During weekdays the course opens only until 10 PM, and during the weekends, their operating hours are extended until midnight, allowing you to enjoy the excitement even later.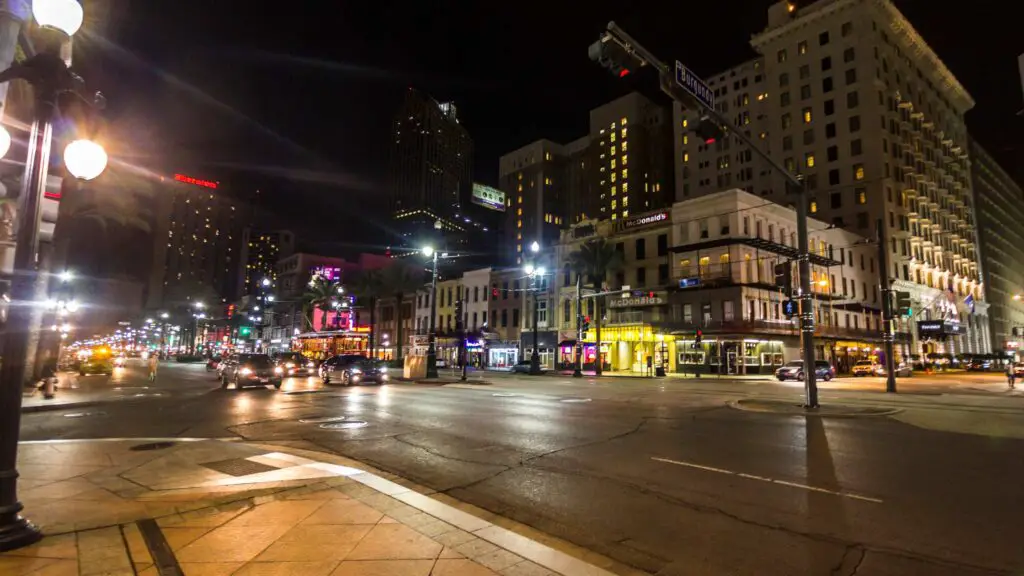 The tickets were also affordable, priced at $6 for kids and $8 for teens and adults. Book your tickets here.
Plan your visit by checking their website for more details and availability.
While exploring City Park, stroll amidst the adjacent Walda Besthoff Sculpture Garden, a beautiful outdoor space displaying beautiful artworks. 
The garden is open to the public and offers a peaceful and artistic atmosphere to complement your evening adventure.
PEDAL THROUGH THE NIGHT IN ILLUMINATED DELIGHT
I usually love picking up rental bikes whenever I visit a different county. So, I went looking for the same in New Orleans.
I heard much about NOLA City Lights from the locals and spotted most of them using it. So I went there to pick a bike for myself.
The unique draw of NOLA City Lights is that they offer illuminated bike rides adorned with vibrant LED lights.
This unique feature makes you visible to others even in the dark. 
This enhances your safety and adds a touch of magic and style to your ride.
I had this kind of experience on a minibus in Thailand. But this was my first time on a LED studded bicycle.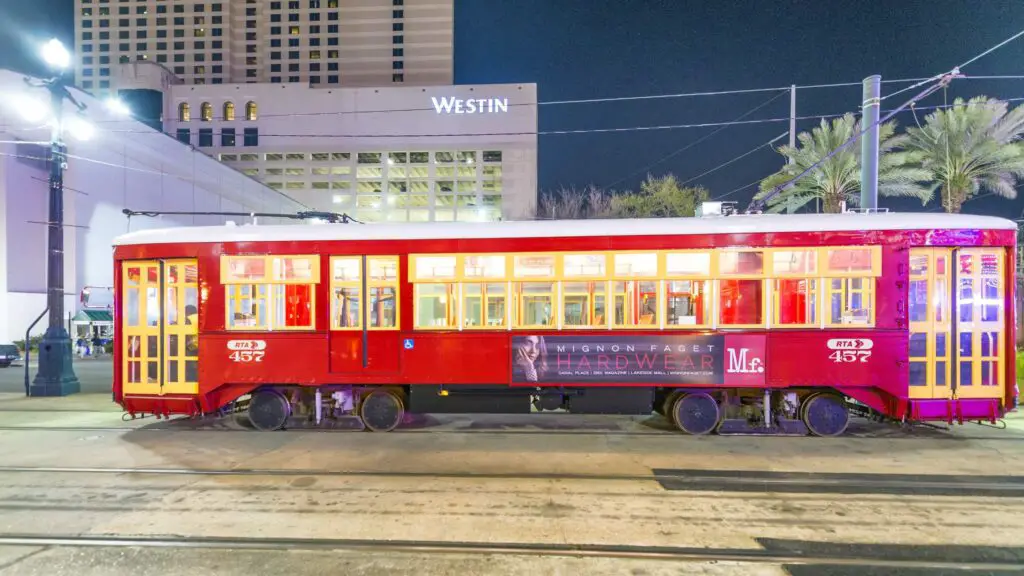 Guess what? To my surprise, it was not just the LEDs, but the Nola City Lights took the experience to the next level by equipping their bikes with music and a loud horn/siren. 
As you pedal through the city, you can enjoy your favourite tunes and grab the attention of those around you with a playful honk or siren sound. Lol! That was so much fun!
So don't miss this one-of-a-kind trip that allows you to explore the enchanting streets of New Orleans night. 
Grab your bikes here since this unique New Orleans attraction sells fast.
THE SUPERDOME SPECTACLE
One of the fun things to do in New Orleans at night is to attend an event at the iconic Superdome in the Central Business District.
While the Superdome is primarily known as the home stadium of the National Football League's New Orleans Saints, it hosts various events throughout the year.
One of the highlights of the Superdome's event calendar is the lineup of concerts and festivals featuring popular musical acts.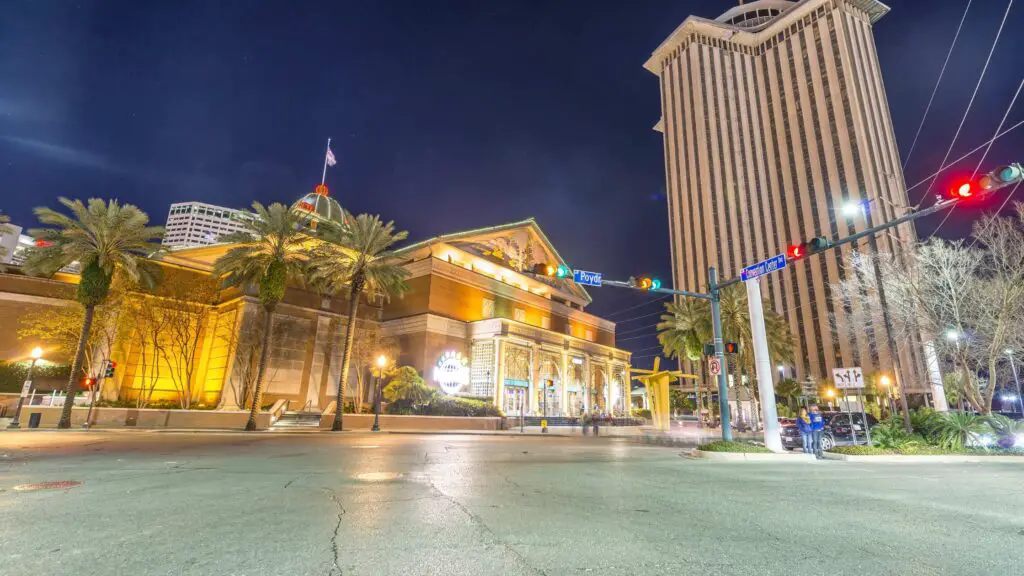 Be it Rock or pop, you will most likely find a show here that will suit you.
The Superdome also hosts expos and conventions catering to various industries. 
If you have a particular interest or want to explore new fields, attending one of these events can provide valuable insights and networking opportunities.
TAKE THE MASONIC TEMPLE CEMETERY TOUR
If you want more spooky things to do in New Orleans at night, visit the Masonic Temple Cemetery. 
Established in 1865 by the Grand Lodge of the State of Louisiana Free and Accepted Masons, this cemetery occupies two city blocks, forming a beautiful triangular shape. 
On Thursday nights, the cemetery comes alive with a magical atmosphere that beckons adventurous souls. 
Picture yourself wandering through the sprawling grounds, surrounded by elaborate tombs and monuments, all illuminated by the moon's and stars' soft glow.
Isn't it the perfect setting for a spooky adventure that will send shivers down your spine?
Take the guided cemetery tour on which your knowledgeable guide shares spine-chilling tales and legends associated with the place.
Please note that without booking this tour, you might be unable to visit the cemetery since it closes by 4 PM.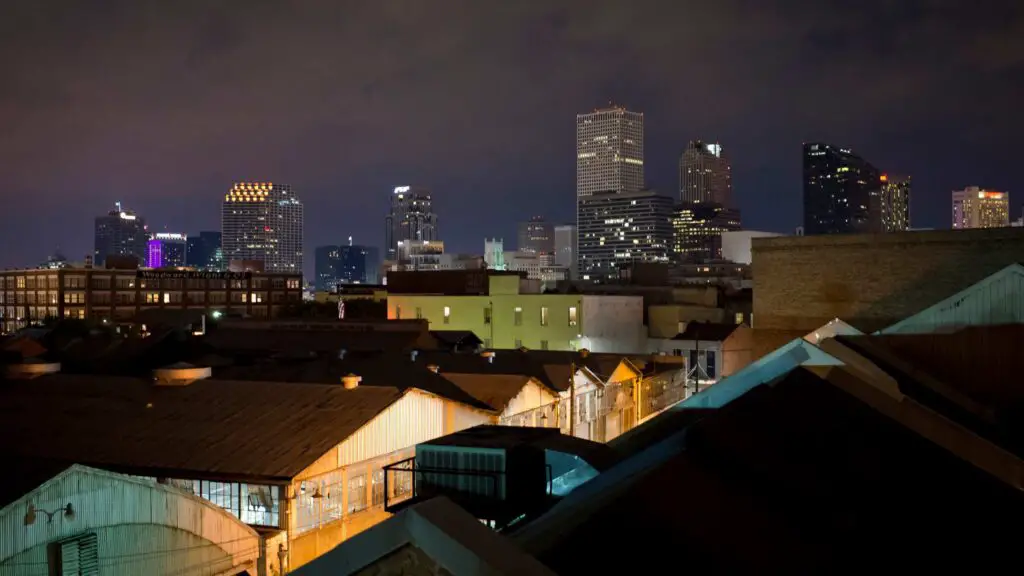 So make sure you book the cemetery tour here to avoid last-minute hassles.
As you walk along the cemetery's angular internal walkways, prepare to be captivated by the history and ghostly folklore that lurk within the tombstones. 
It's an experience that combines the macabre with the fascinating, making it one of the top activities in New Orleans at night.
The meeting point for the tour is typically the Voodoo Tavern and PoBoys on Decatur Street. 
From there, your guide will navigate you through the shadowy corners of New Orleans' mystic history.
Make sure to bring a flashlight so you can easily navigate through the grounds.
SAVOUR COFEE AT CAFÉ DU MONDE
I am a coffee fan. So I hopped on to the famous Café du Monde on Decatur Street, one of the popular things to do in New Orleans at night.
Established in 1862, this iconic coffee stand has delighted locals and visitors with its delectable treats.
Beignets, square French doughnuts generously dusted with powdered sugar, are a cherished delicacy closely associated with the city's culinary heritage.
The main draw of Café du Monde is it is open 24 hours. So, if you have a sweet tooth or wish to grab a cup of black coffee or their unique chicory coffee at night, visit this cosy cafe.
Do you know that Café du Monde boasts ten locations throughout the New Orleans Metropolitan Area?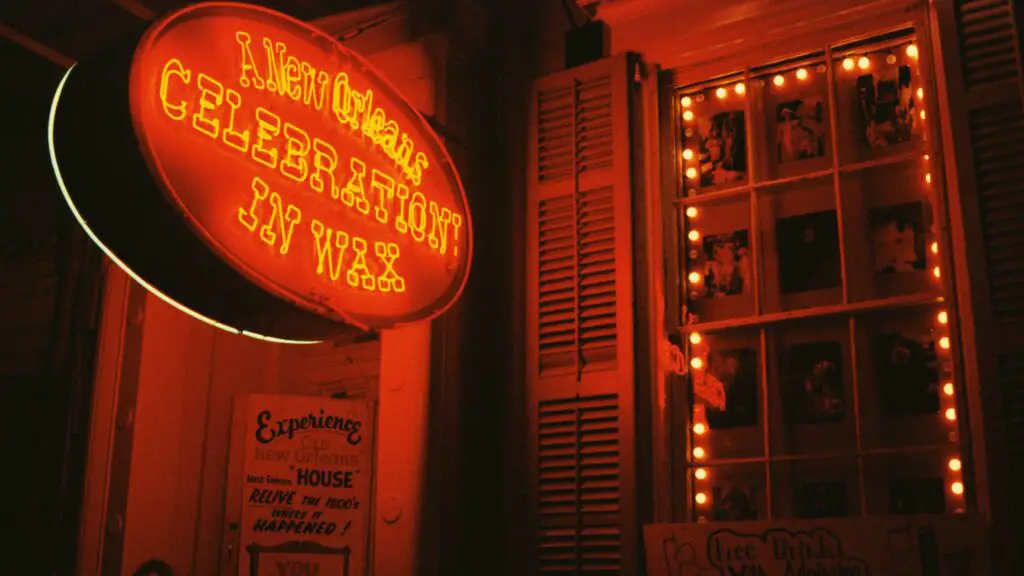 That's cool, right? The cafe has ensured that there's always a convenient spot to satisfy your craving. 
If you have spare time and want to explore beyond the French Market, hop on the streetcar's Riverfront Line and get down at Dumaine Station. 
A two- to three-minute walk will lead you to another Café du Monde location, ready to serve the same irresistible beignets and coffee. 
There are even several hop-on, hop-off buses for your convenience.
DRINK WITH GHOSTS AT JEAN LAFITTE'S BLACKSMITH SHOP
By this time, I was pretty much aware that New Orleans had enough ghostly tales to keep my spine-chilling adventure on.
Because I visited Jean Lafitte's Blacksmith Shop on 941 Bourbon Street, one of the historic and oldest bars in the country, dating back to the 1770s.
This iconic establishment on the list of National historic landmarks holds tales of the notorious pirate and smuggler, Jean Lafitte, who is believed to haunt the premises still.
Jean Lafitte's Blacksmith Shop was refurbished in the mid-1940s, making it a hub for the city's bohemian clientele and the thriving subculture of the gay community at the time.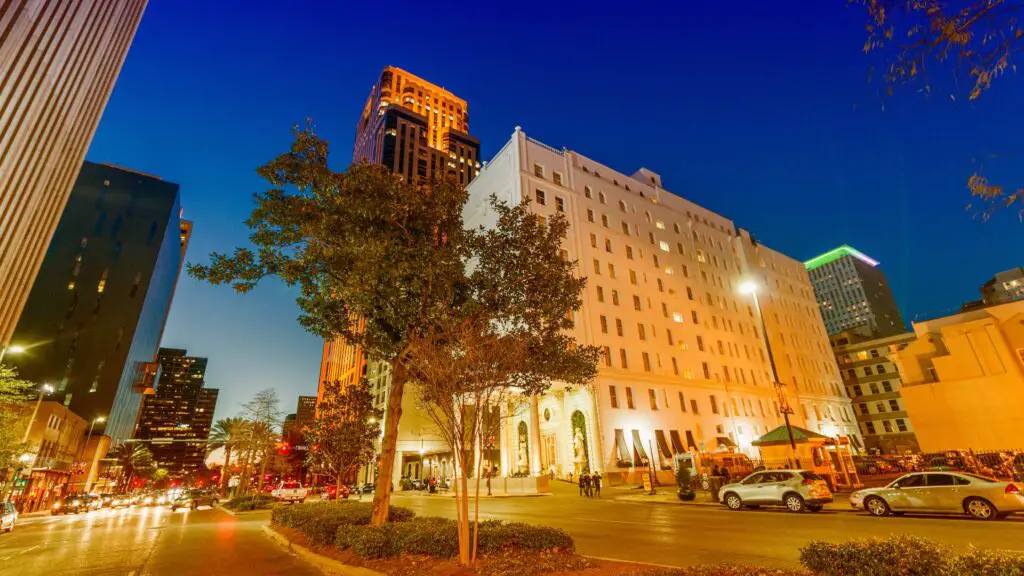 The combination of its fascinating history, ancient architectural beauty, and the spirits that may linger creates an exquisite atmosphere.
As you enter, you will be captivated by the unique ambience of this old structure. 
Sip on a cold beer or indulge in one of their signature cocktails as you soak in the atmosphere of this iconic bar. 
I was on this haunted pub crawl tour, and that's how I ended up in this iconic establishment.
SEE THE CITY ON A SEGWAY TOUR
One of the fun things to do in New Orleans at night is to explore the city on a segway tour and save your weary feet.
Segway tours are designed mainly for sightseeing rather than learning history.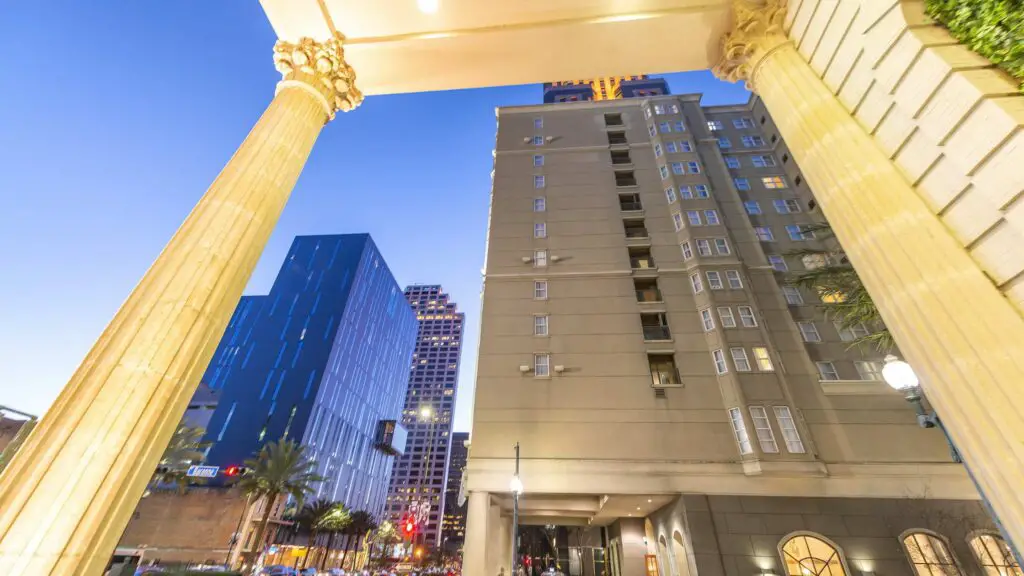 So you will be passing popular places like Louis Armstrong Park, French Quarters, Jackson Square, and Bourbon Street.
The tours typically run until 8 PM. Book them here in advance since it is one of the most popular New Orleans activities.
DISCOVER THE LIVE MUSIC SCENE AT NIGHT
During my trip, I quickly realised that New Orleans is a melting pot of various musical genres. 
Its vibrant music culture comes alive at night, offering an array of venues to immerse in the rhythm and melodies. 
From the iconic Bourbon Street to the lively Frenchman Street, there are plenty of options where you can stumble upon talented musicians serenading the streets with their captivating live performances.
Whether you are a traditional jazz and blues fan or crave contemporary pop and hip-hop sounds, you will find a place that resonates with your preferences.
Let loose in the infectious beats of a stadium crowd or engage in the soulful melodies in the pubs, one of the fun things to do in New Orleans at night. 
Hop on to this pub crawl tour on which you might end up in a cosy bar with the best music ever in town.
I am happy I made acquaintances with many multi-talented street performers and emerging artists on Bourbon Street and Frenchman Street!
Check out these locations, including Saenger Theatre, Smoothie King Center, The House of Blues and Joy Theater hosts live music shows along with an array of other entertainment shows.
EMBARK ON A BAR-HOPPING ADVENTURE
If you are not already in high or the ghost tour has dampened your spirits, indulge in the thrilling adventure of bar hopping, one of the fun things to do in New Orleans at night.
I spent almost three lovely evenings on the city's famous Bourbon Street, a treasure trove of bars and pubs.
Each offers a unique atmosphere and a diverse cocktail menu for nocturnal cravings.
Take the guided pub crawls that can unveil the most iconic establishments along Bourbon Street so that you don't miss out on the legendary spots to party the night away.
Discover Café Lafitte in Exile, the oldest gay bar in the United States, where history and acceptance blend seamlessly.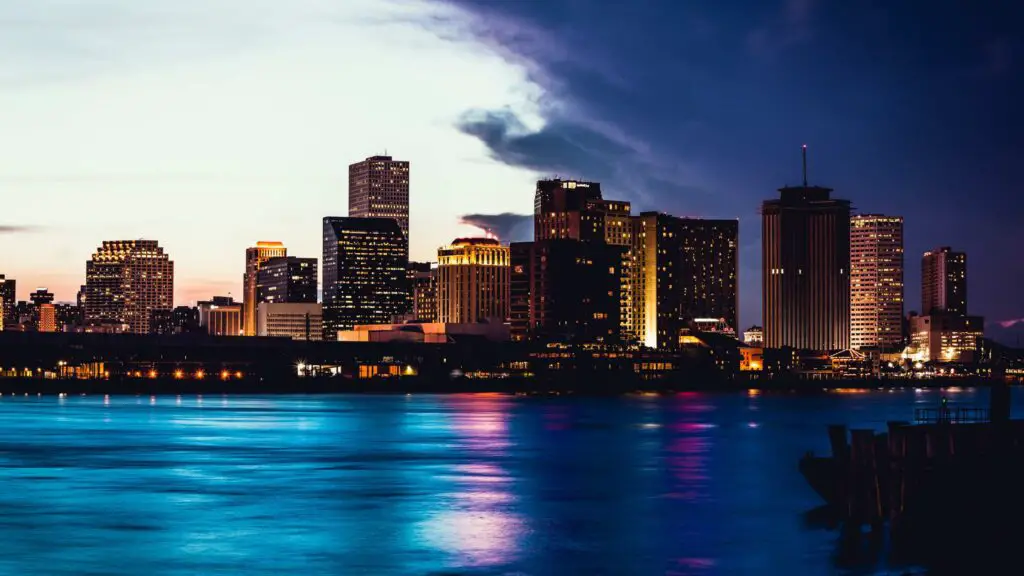 Feel the excitement in the air at Maison Bourbon, a historical landmark known for its live jazz performances that have graced the stage for countless renowned musicians. 
Embrace the spirit of the city's past at Saints and Sinners, a bar that embodies the legacy of New Orleans' once-legal brothels, immersing you in the beautiful culture of the area.
Another popular location for Bar hopping is the French Quarter at night, which will always be filled with bustling energy as soon as the Sun goes down.
Boasting neon lights, melodious jazz tunes, and ornate balconies that ooze the city's unique charm, these bars are one of the best nighttime attractions in New Orleans.
Join the bar hopping or pub crawl tour to avoid missing out on famous locations like Pat O'Brien's, Café du Monde and Carousel Bar & Lounge.
GO ON A COCKTAIL TOUR
When the Sun goes down, the city comes alive with an enticing array of cocktail experiences waiting to be explored. 
Known for its rich history with mixed drinks, joining a cocktail tour is one of the fun things to do in New Orleans.
Did you know that the cocktail was born in New Orleans? Thanks to Antoine Peychaud and his apothecary shop in the 1830s. 
Here, he concocted his famous bitters mixed with sugar, water, and cognac, setting the stage for the city's cocktail revolution. 
From the timeless Hurricane to the beloved Sazerac and refreshing Ramos Gin Fizz, New Orleans boasts a roster of iconic libations that have stood the test of time.
Soak yourself in the cocktail culture of New Orleans by joining a guided tour.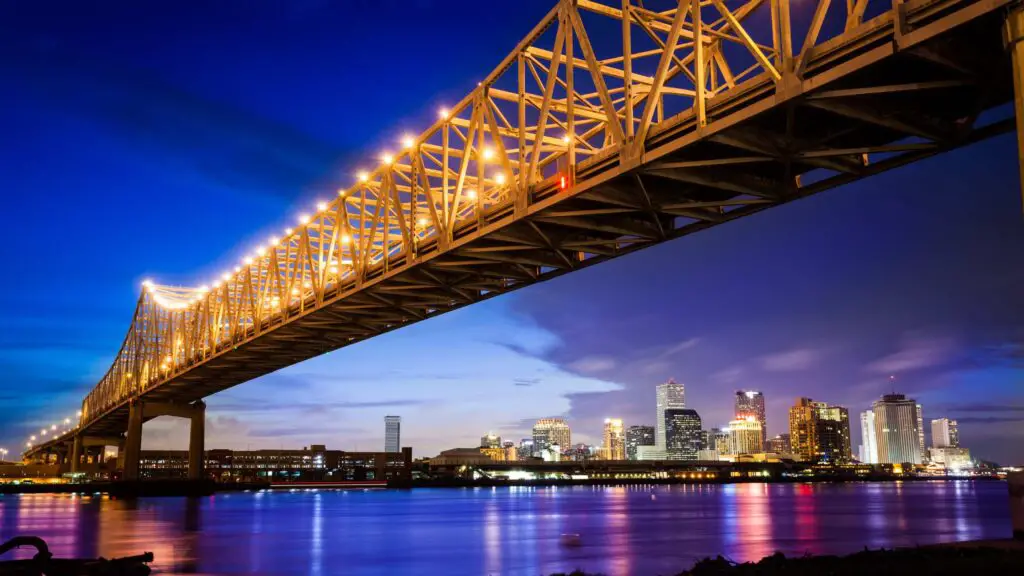 This unique experience ensures you won't miss any of the city's hot spots, taking you to four of the most renowned drinking establishments. 
From the elegant bar at Bourbon Orleans Hotel to a former ice house transformed into a cocktail haven, each venue offers its distinct ambience and menu of expertly crafted libations.
Listen to fantastic stories and historical tidbits, discover why Absinthe was once banned in the United States and uncover the secrets behind the city's unique drinking traditions. 
For cocktail enthusiasts and connoisseurs, this nighttime activity promises an unforgettable adventure. 
So join a cocktail tour and raise a glass to the vibrant spirit of New Orleans.
EXPERIENCE A MOVIE NIGHT AT PRYTANIA THEATRE 
Escape the bustling tourist streets of the French Quarter and venture to Uptown, where a hidden gem awaits: the historic Prytania Theater, one of the fun things to do in New Orleans at night.
Since its opening in 1914, this single-screen movie theatre has treated audiences with its timeless charm.
Watch any current blockbuster on a midnight show or catch the beloved classics like The Rocky Horror Picture Show and Little Shop of Horrors. 
Book your tickets here.
SAVOR THE FLAVORS OF NEW ORLEANS
Are you a foodie? Indulge in the city's diverse and mouthwatering culinary scene, one of the fun things to do in New Orleans at night.
The city's restaurants offer a tempting array of dishes, ranging from classic favourites like jambalaya, gumbo, red beans and rice to unique Creole creations influenced by Spanish, French, West African, and Native American traditions.
Embarking on this food tour adventure in New Orleans allows you to treat your taste buds to a delightful journey.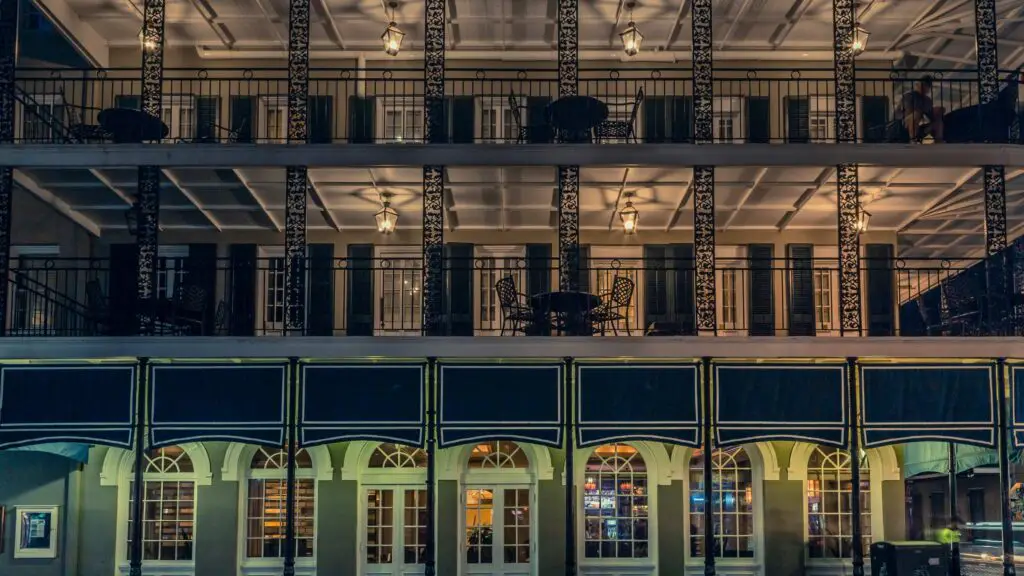 Sample the rich and flavorful étouffée, sink your teeth into the iconic muffulettas, savour the warm and powdered beignets, and satisfy your sweet tooth with delectable treats like bananas foster, pralines, and king cakes. 
Along the way, you will discover the fascinating stories and history behind these beloved dishes, immersing yourself in the city's culinary heritage.
While on your food tour, you will also witness the vibrant music scene of jazz clubs, where the soulful melodies provide the perfect soundtrack to your culinary exploration. 
Uncover hidden gems known only to the locals, as they hold the key to discovering the latest hotspots and culinary delights.
Check out this New Orlean Pass, which offers discounts at some of the city's finest restaurants, making your gastronomic adventure even more enjoyable.
Buy your pass here.
UNLEASH YOUR INNER CHEF IN A COOKING CLASS
I also wanted to try learning new dishes. So I joined this unique and unforgettable cooking class, one of the fun things to do in New Orleans at night.
This is where you step out of your comfort zone, have a blast, and learn new recipes and techniques from talented local chefs. 
It's the perfect opportunity to indulge your passion for cooking while immersing yourself in the vibrant culinary culture of the city.
New Orleans offers a variety of cooking classes in different settings, catering to all levels of expertise. 
Whether you are a beginner or an advanced home cook, these cooking classes are tailored to suit your skills and interests.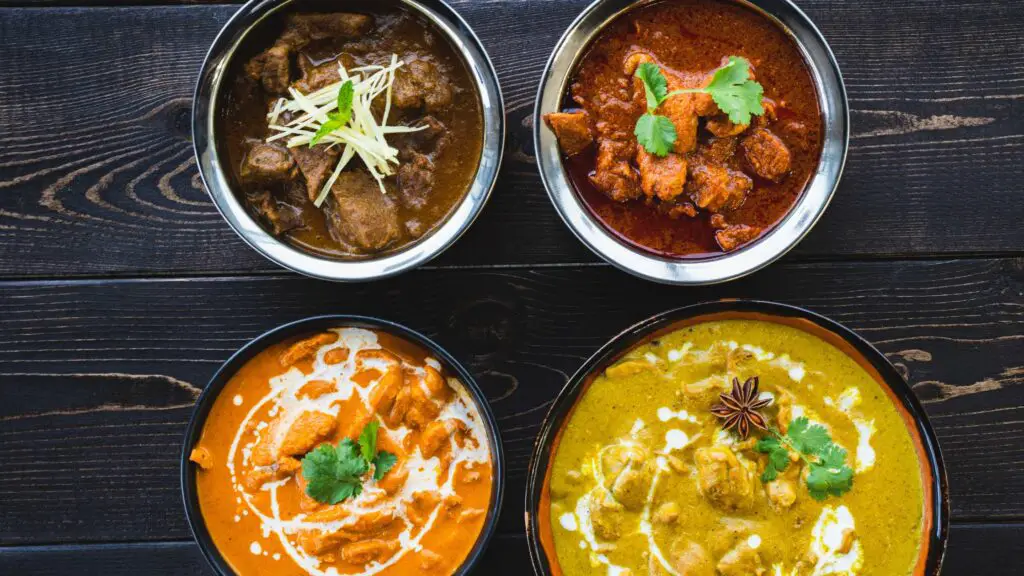 From intimate gatherings in private homes and small restaurants to larger-scale events at culinary schools, you can choose the atmosphere that suits you best.
Beyond mastering the art of creating delicious dishes, cooking classes in New Orleans often offer additional insights and experiences. 
Learn about the art of food pairings, explore the world of wine tasting, or discover how to complement your meals with local beers perfectly. 
I recommend wearing comfortable clothes and closed-toe shoes, as you will be actively involved in cooking. 
Book your cooking class here in advance to secure your spot. 
GROOVE INTO THE NIGHT
If you are eager to learn new skills and experience the city's vibrant culture, taking dance lessons is one of the fun things to do in New Orleans tonight.
Check out the Ballroom Dance New Orleans. You will have the opportunity to explore a variety of dance styles that span from the sultry Latin beats of the Tango to the timeless elegance of the Foxtrot and Waltz. 
The experienced instructors will guide you through each step, regardless of your skill level.
Whether you attend solo or with a partner, these dance classes provide a fantastic opportunity to meet new people and make connections through dance.
EMBARK NIGHT SWAMP TOUR
Are you looking for things to do in New Orleans tonight? Escape the city lights and embark on an exhilarating night swamp tour, one of the fun things to do in New Orleans at night.
Go away from the hustle and bustle of the city and soak in the tranquil waters of the 70,000 acres of swamplands and marshes surrounding the city.
More than half of this vast area belongs to the Pearl River Wildlife Management Area, providing a haven for wildlife like wild boars, raccoons, and bald eagles. 
If you are a nature enthusiast, it is a unique opportunity to connect with nature and witness the captivating wildlife that calls these mysterious ecosystems home.
Venturing into the swamps at night aboard a flat-bottomed boat is an exciting and memorable experience. Check out the tour here, which I had booked ahead of my trip.
Gliding through the dark waters, you will hear thrilling stories from the knowledgeable guide and tales of the legendary Honey Island Swamp Monster.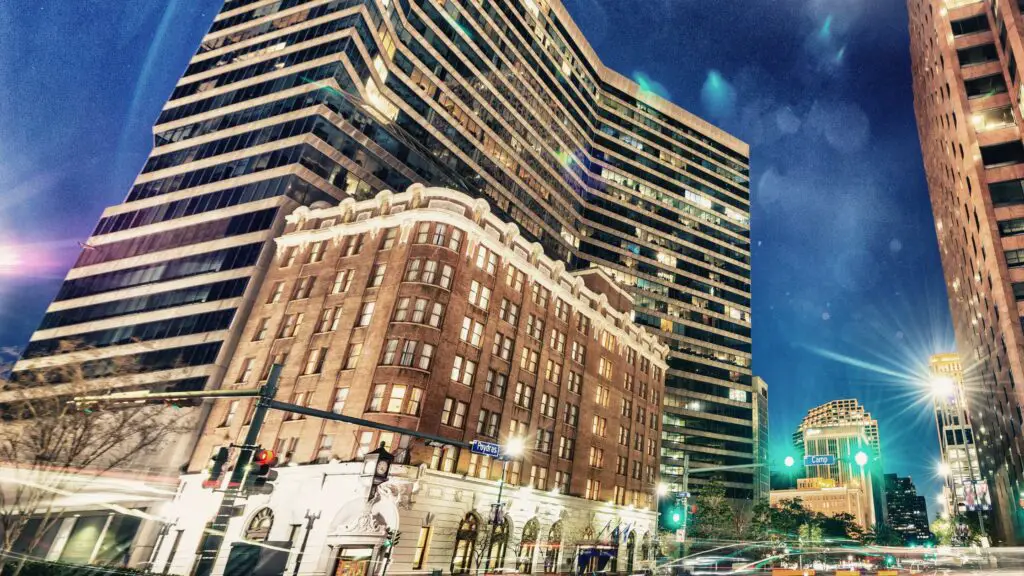 On the way, you might spot other fascinating creatures, such as alligators, snakes, and owls.
Night swamp tours typically operate from June to October, allowing you to book your spot and witness the wonders of the bayou after sunset. 
Check out the Cajun Pride Swamp Tour, which provides an immersive experience of the bayou on a flat-bottomed boat, allowing you to navigate through the maze of waterways and encounter the unique flora and fauna that thrive in this captivating ecosystem.
Some night swamp tour companies offer hotel pickup services in the French Quarter. 
This eliminates the hassle of finding parking and ensures a smooth start to your adventure. 
If you opt for this option, expect to be picked up around 6 PM, with the tours typically commencing at 7:30 PM.
FRENCH MARKET DISTRICT
One of the fun things to do in New Orleans at night is to visit the vibrant French Market, which offers a captivating experience by the banks of the mighty Mississippi River. 
The French Market welcomes you with its eclectic atmosphere filled with a delightful blend of tourists and locals. 
Mostly you will see them scouting for a good deal or a hidden gem. 
Stroll amidst the flea bazaar, the farmers' section, and various eateries, where you will find their unique offerings.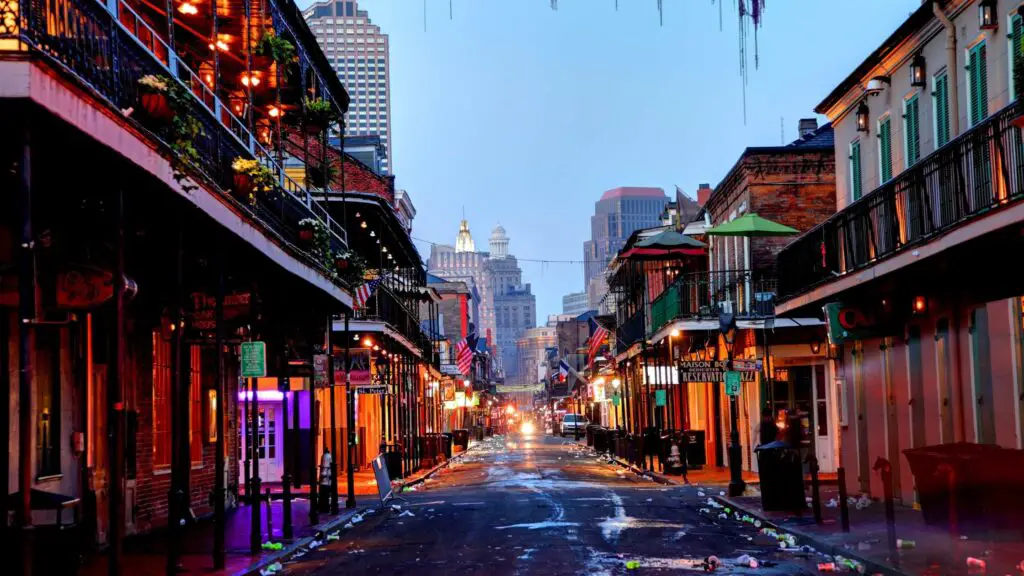 From handcrafted candles to fresh produce, you will find an array of outlets in the French district catering to all your shopping desires.
When you run low on energy after the shopping spree, go to The Original French Market Restaurant and Bar, conveniently located just a two-minute walk away. 
This historic eatery, housed in a building dating back to 1803, offers an amusing dining experience where you can savour delicious Cajun plates.
I recommend taking this French Market tour, which caters to your shopping and eating adventures.
ENJOY THE MELODIC MAGIC OF AN OPERA
I had never been to an Opera night before, so I thought of hopping on to the Opera show in New Orleans.
The city has a rich Opera history dating back to 1796, showcasing its distinctively American style, which makes it one of the best things to do in New Orleans at night.
I went to the Mahalia Jackson Theater for the Performing Arts to watch a show by the New Orleans Opera, which usually performs throughout the year.
I couldn't wait more for the curtains to rise. Trust me, once they are up, you will be transported to a realm where stories unfold through sensational music and powerful vocals.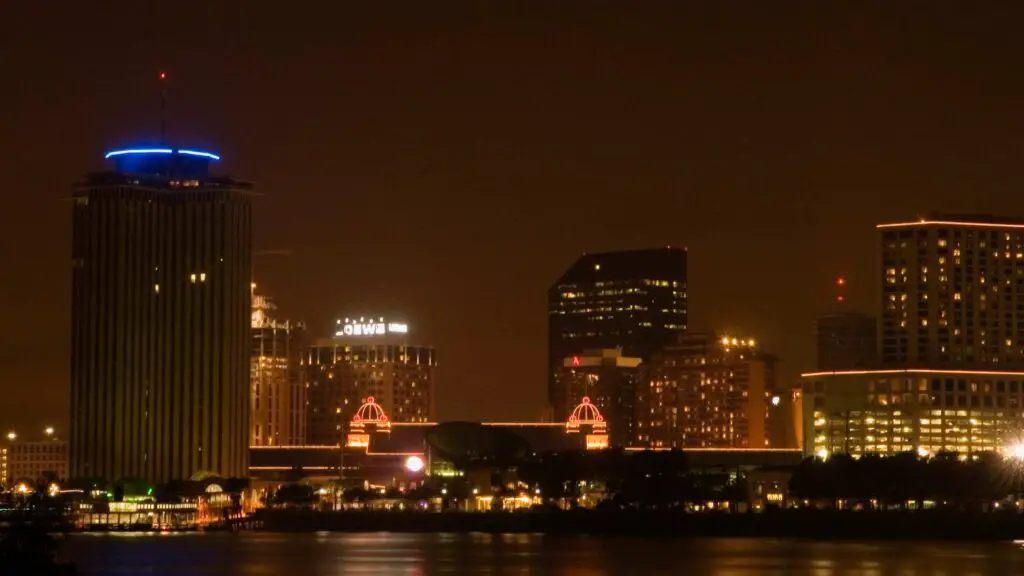 The New Orleans Opera Company is renowned for its exceptional renditions of beloved classics like Carmen and The Magic Flute. 
The theatre's opulent surroundings and state-of-the-art facilities create an immersive experience, enhancing the magic of each performance. 
Book your tickets here and witness the city's cultural heritage along with fellow Opera enthusiasts.
UNLOCK THE NIGHT WITH THE ESCAPE GAME ADVENTURE
For an unforgettable night of laughter and suspense, go on a thrilling and brain-teasing adventure with The Escape Game.
Each game presents a different scenario and a series of mind-bending puzzles to solve, which makes it one of the fun things to do in New Orleans at night with family.
Working together, you and your team must unravel clues, decipher codes, and unlock hidden secrets to escape before time runs out. 
There are many escape rooms in the heart of the French Quarter with themes like heists, special ops missions, or even daring prison breaks, each catering to different interests and skill levels.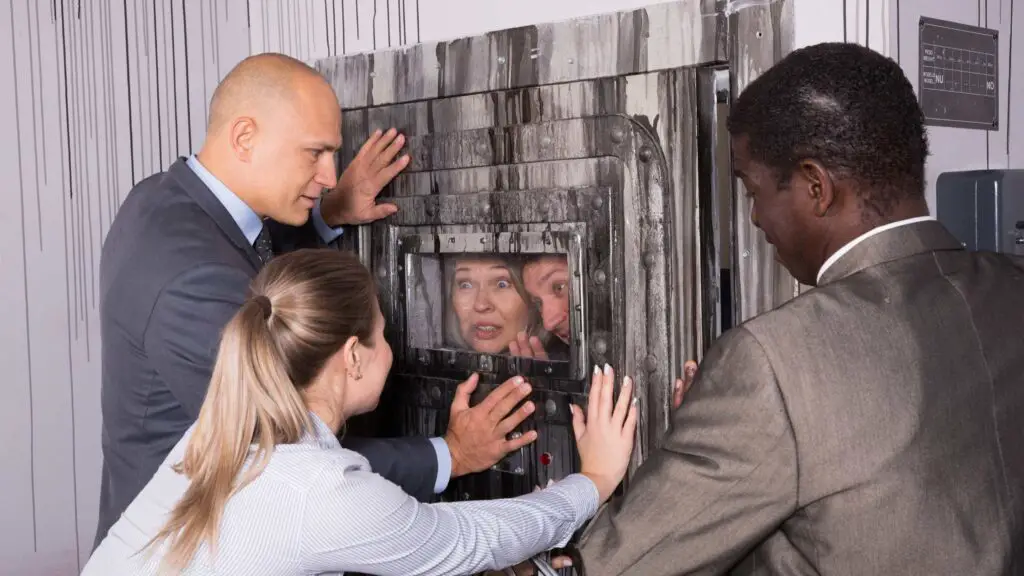 Check out this Escape Game tour which I tried along with the other group I met on the cruise.
Most are typically available from 7:00 PM to 11:30 PM, making this one of the exciting things to do at night in New Orleans.
As the clock ticks and the pressure mounts, can you solve the puzzles, conquer the obstacles, and make your escape? 
There's only one way to find out – book your adventure here and prepare for a night of unparalleled excitement and company.
ROLL THE DICE AT THE CASINO
Who can resist the allure of testing their luck at a casino? The thrill is undeniable, especially after immersing oneself in captivating casino movies.
Try your luck at Harrah's Casino, nestled in the city centre, a must-visit destination for those seeking an evening of excitement and entertainment.
Although this is one of the most exciting things to do in New Orleans at night, please don't ask me if I became a millionaire overnight. Lol!
As soon as you step into Harrah's Casino, you will notice the air filled with anticipation and the sound of spinning roulette wheels and chiming slot machines. 
This popular spot offers a wide range of gambling options, from classic table games like blackjack and poker to an extensive selection of slot machines that cater to all preferences.
But Harrah's Casino is more than just a gambling hub.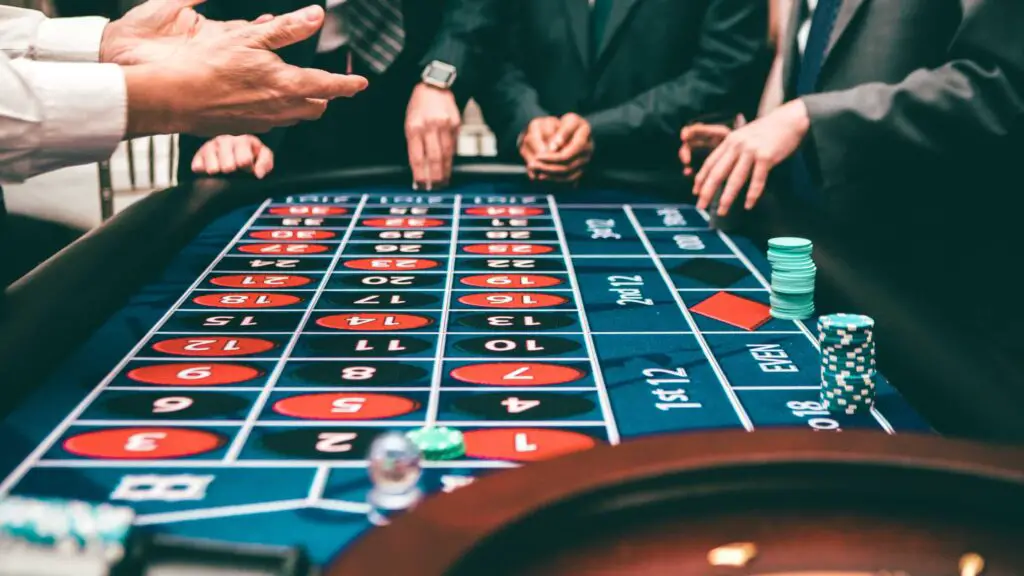 They also host various thrilling events throughout the year, including the renowned World Series Poker tournament. 
Whether you are a seasoned poker pro or just getting started, this is your chance to test your skills against some of the best players in the world and potentially walk away with a life-changing prize.
If you prefer a different kind of wager, head over to the Fairgrounds Racetrack to experience the thrill of betting on horses. 
From November to March, the racetrack comes alive with thundering hooves and the crowd cheers. 
And even when the horses aren't racing, the slot machines at the Fairgrounds Racetrack keep the excitement going all year round.
Enjoy the company of fellow risk-takers, savour delicious drinks, place your responsible bets, roll the dice, and let the night unfold in a whirlwind of anticipation and adrenaline. 
STAY AMIDST THE OAKS AT THE OAK ALLEY PLANTATION
Escape to the beautiful Oak Alley Plantation, a historic gem nestled on the gorgeous west bank of the Mississippi River. 
This renowned plantation takes its name from the stunning canopied path formed by a majestic row of oak trees, creating a captivating sight that has attracted visitors for generations.
For a truly unique and immersive experience, why not spend the night in this remarkable National Historic Site?
Oak Alley Plantation offers nine charming cottages, ranging from beautifully preserved century-old huts to modern accommodations.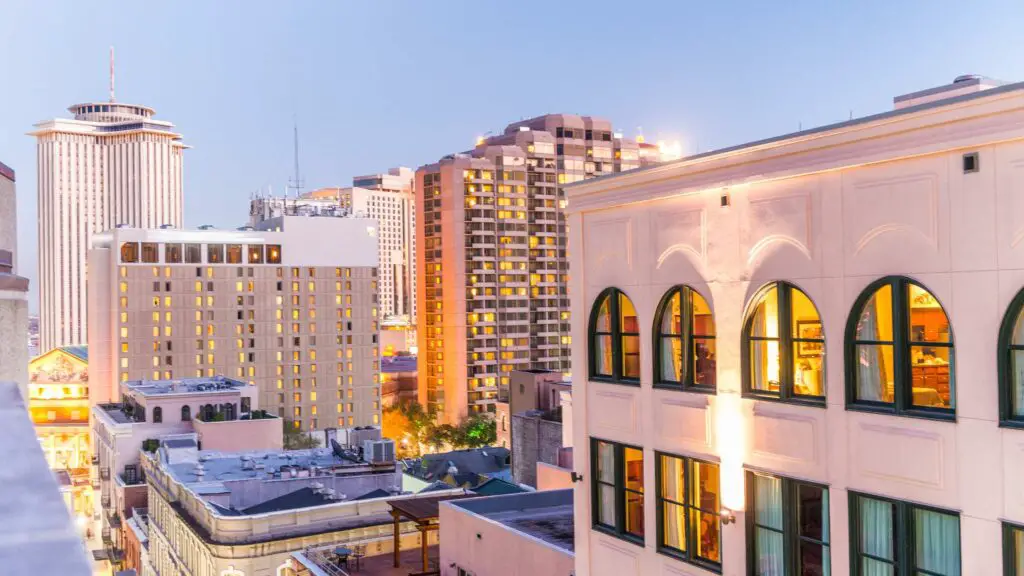 Choose your preferred cottage, each equipped with modern amenities such as central air conditioning, heating, a refrigerator, and a microwave. 
If you crave a complete nature experience, opt for one of the two cottages without television sets, allowing you to disconnect and embrace the tranquil surroundings.
During your stay, enjoy the convenience of board games in each cottage, perfect for spending quality time with friends or family.
FREE THINGS TO DO IN NEW ORLEANS AT NIGHT
WALK ALONG THE MOONWALK
I was looking for things to do in New Orleans today for free and found out about the lovely promenade, the Moonwalk.
This illuminated stretch of brick walkway alongside the mesmerizing Mississippi River is a sight at night.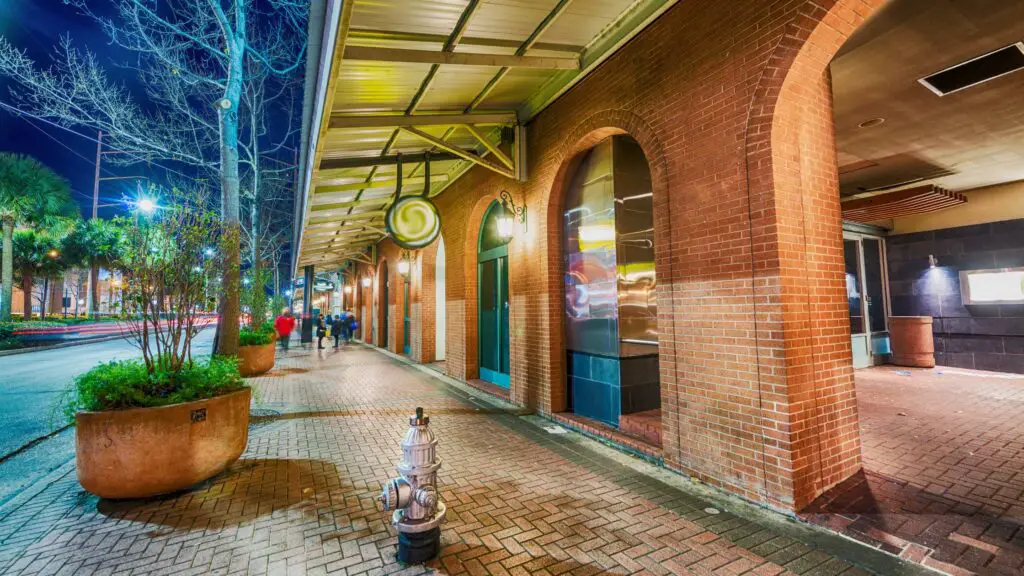 It creates a captivating visual display, making it one of the peaceful New Orleans things to do at night.
Stroll along this beautiful stretch and check out the vantage points to witness sites such as Jackson Square, Harrah's Casino, the Joan of Arc Statue and the Steamboat Natchez.
PLAY WITH THE CATS AT JACKSON SQUARE
Prepare yourself for a night in New Orleans filled with a purr-fectly peculiar phenomenon that unfolds after dark! 
Picture this: as the Sun sets and the night creeps in, a secret cat society assembles at none other than Jackson Square. 
Yes, you read it right! Cats from all corners of the city assemble for their mysterious feline meetings.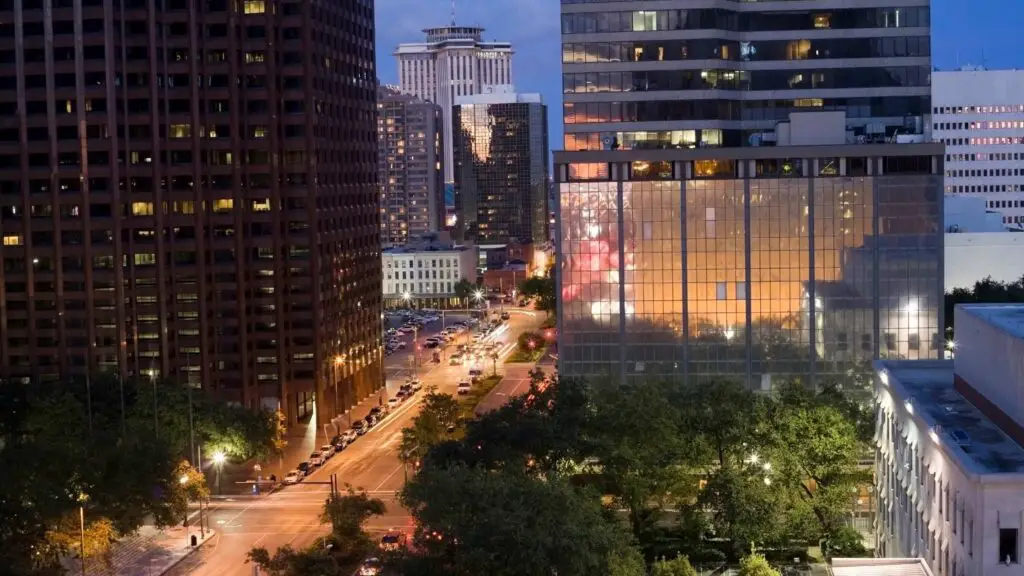 Nobody knows for sure what draws them to this particular park, but it looks like they have formed their very own kitty club. 
Is it the allure of the moonlight or some whisker-twitching conspiracy that brings them together? 
We may never unravel the truth, but one thing's for sure – this is a gathering you won't want to miss, and that too for free.
This quirky and amusing escapade left me wondering, "What on earth do these cats talk about under the moonlight?"
SWAY TO THE STREET MUSIC
If you cannot make it to any one of the pubs or shows for a musical evening, don't worry. 
There are always some people performing, which will make your evening delightful.
Stroll along the Frenchmen or Bourbon Street, and you will find the local budding artists playing some well-known tunes.
Alternatively, you can visit places like Jackson Square, Audubon Park, French Market, Washington Square Park and the New Orleans Riverfront to witness and catch up with the local artists.
VISIT THE PALACE MARKET
While I was scouting the city for souvenirs and some art collections for my interiors back home, I stumbled upon Palace Market, one of the largest open art markets in New Orleans on Frenchmen Street.
They feature various artefacts and artworks created by over 100+ budding artists in 38 booths. 
The best part is that they have a rotating list which ensures each artwork is displayed for an equal amount of time.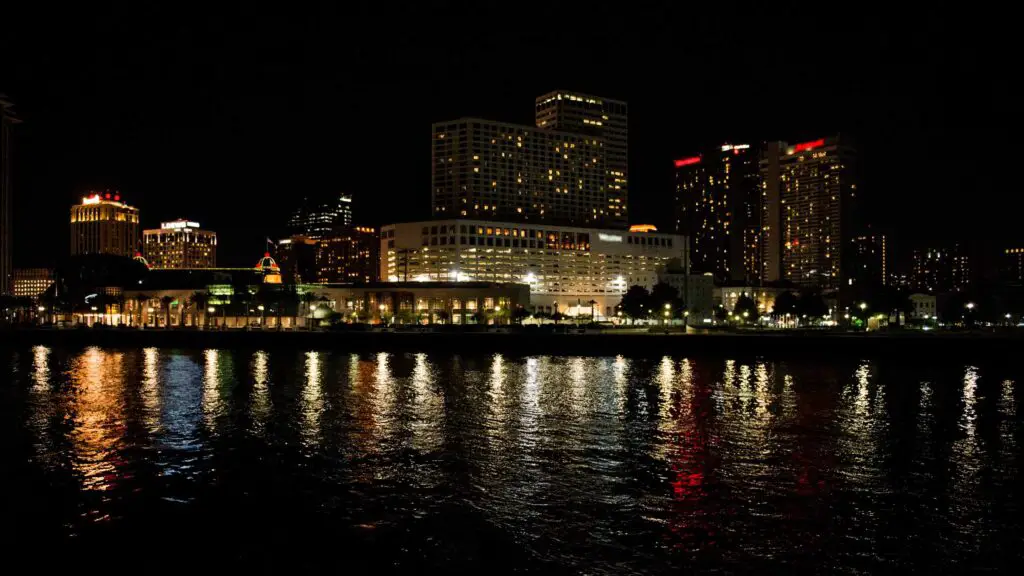 Although you don't have to pay anything to browse, you might be tempted to purchase some brilliant pieces.
Another main draw of the Palace Market is its timings; the market will typically be open until midnight.
JITTERBUGGING NIGHTS IN NOLA
While looking for evening things to do near me during my trip, I found out about NOLA.
NOLA Jitterbugs offer a vibrant dance class that will introduce you to the exciting world of Jitterbug.
Shake off your inhibitions and get into the infectious rhythm of New Orleans with a free and lively activity that will have you dancing the night away.
Every week, the NOLA Jitterbugs graciously offer a free dance class that welcomes beginners and seasoned dancers alike. 
Under the guidance of experienced instructors, you will learn the steps, techniques, and nitty-gritty of Jitterbug dancing. 
So, this class is open to all, whether you are a novice like me, eager to take your first steps or a seasoned pro looking to refine your skills.
MAP OF THINGS TO DO IN NEW ORLEANS AT NIGHT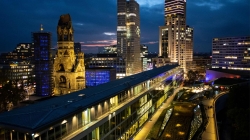 Latest posts by Anna Owen
(see all)