There are so many awesome things to do in San Francisco at night that there is something for everyone to enjoy in this cultural hub of Northern California.
Since the locals love exploring at night as much as they enjoy daytime activities, there is no shortage of things regarding what you can do after dark in San Francisco.
The Golden city has many attractions you can enjoy during the day, but a night in San Francisco means you can access its many nightclubs, attend tours, dine at the best restaurants, go bar hopping, and admire the brilliant city lights.
Also, the nightlife in San Francisco is one of the best in the United States, which you will love if you are a night owl.
So whether you're looking for nightlife, romantic date night activities, fun entertainment or family-friendly opportunities, in this post, we have covered what to do in San Francisco at night.
THE BEST THINGS TO DO IN SAN FRANCISCO AT NIGHT – TOP TOURS
If you are new to San Francisco, one of the best ways to explore this large city packed with activities and attractions is via guided tours, which provide the best value for your time and money.
Plus, they can be easily booked online and save you hassles of waiting, and transport.
Here is what we recommend for the best night tours in San Francisco:
TOP THINGS TO DO IN SAN FRANCISCO AT NIGHT
TAKE A TOUR OF ALCATRAZ ISLAND
One of the main attractions in San Francisco is Alcatraz Island, known for its infamous history and gorgeous location. 
Although most tourists opt for day tours to explore this island, a tour after the sun goes down is one of the best things to do in San Francisco at night.
Alcatraz, one of the most famous landmarks in California, was a federal correctional facility from the 1930s through the 1960s and, later, a prison where some of the most infamous criminals in the US were kept.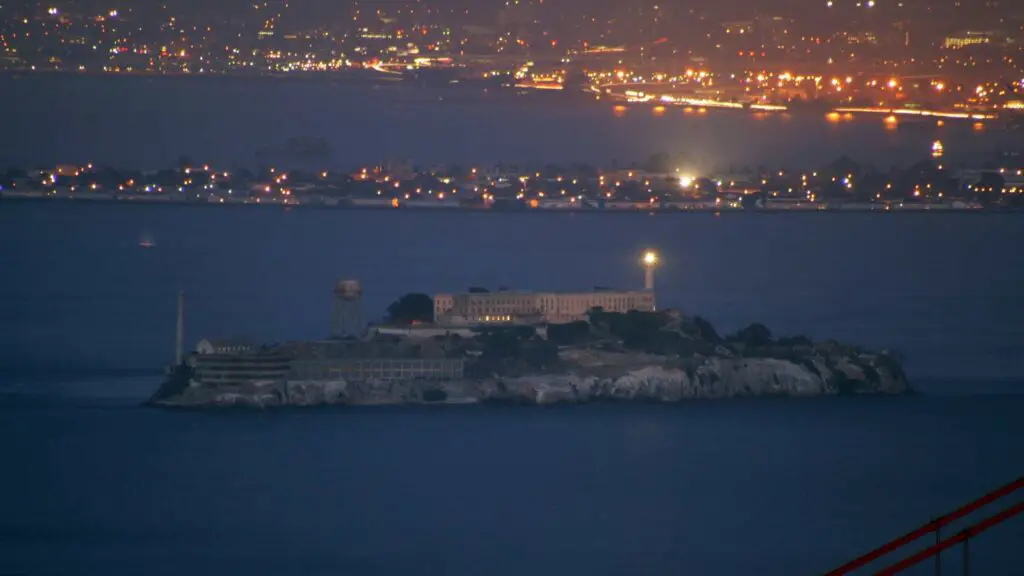 Alcatraz was known as 'America's toughest prison' until its closure in 1963. Now, the prison island is a public museum.
There are two evening guided tours daily to get to know this ancient prison, at 5.55 pm and 6.30 pm, from Monday through Thursday, led by professional National Park Rangers.
Make sure to book in advance, especially during the summer.
Special programs, seminars, and activities during these two batches of tours give you the best experience of going around Alcatraz without the sun or crowds, adding to the eerie feeling only felt at night!
HOW TO REACH?
The island lies north off the coast of North Beach in San Francisco. Alcatraz Island is only a 20-minutes boat ride from Pier 33 Alcatraz Landing.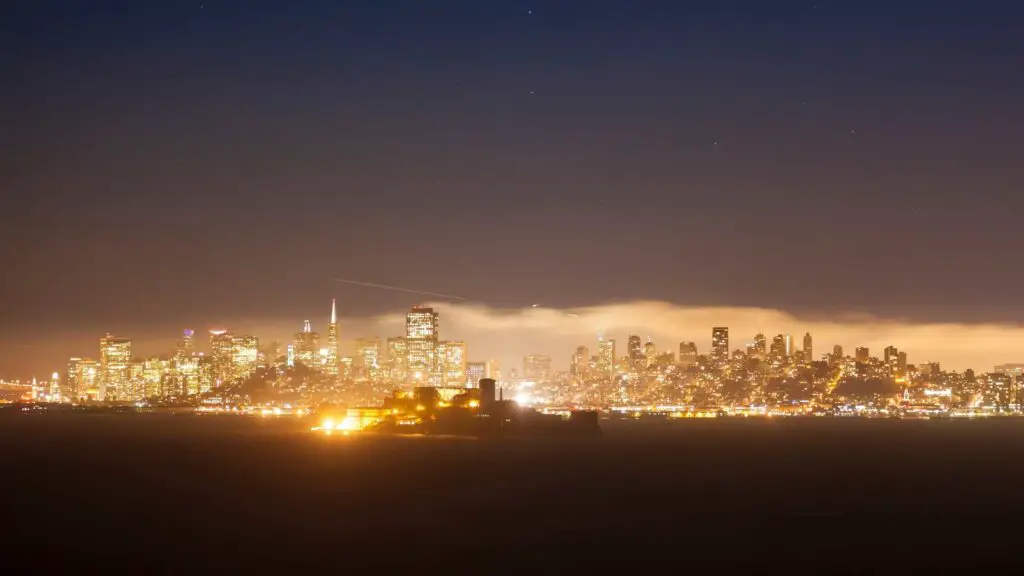 BEST TOUR TO EXPERIENCE ALCATRAZ
San Francisco: Alcatraz at Night & Fisherman's Wharf Tour
ADMIRE THE SPECTACULAR BAY BRIDGE LIGHTS
One of the top things to do in San Francisco at night is to see one of the world's largest light art installations of LED displays.
The Bay bridge looks stunning in the daytime.
Still, it transforms into a beautiful shining canvas of over 25,000 individually programmed brilliant white LED lights spanning almost 2 miles at night, lit from dusk to dawn.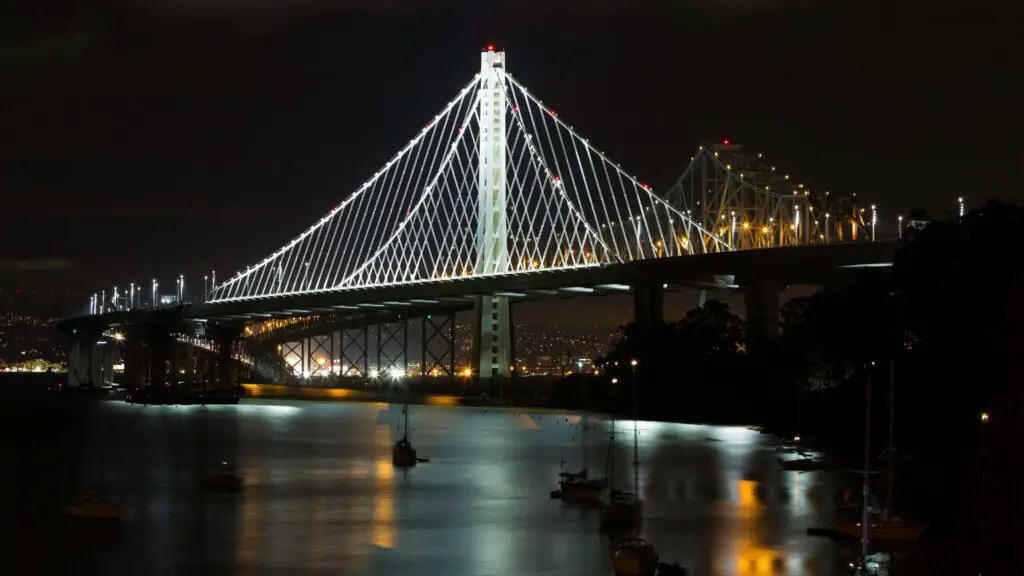 Since the start of the light display in 2013, it has become one of the top attractions for everyone exploring San Francisco at night.
The Bay Lights were designed by Leo Villareal, a world-renowned light artist.
You can take a tour to watch the Bay lights or head to the shore on either side of the Bay Bridge to watch the gorgeous lights display.
RIDE A CABLE CAR
Riding a cable car is one of the fun things to do in San Francisco at night, especially if you are traveling with kids. 
Riding the historic car is even more magical at night.
You go past the streets, across San Francisco's ups and downs of the city's slopes on these rickety carriages, the Golden Gate Bridge, and through streets with stunning views of the lit-up city skyline at night.
It is the world's last manually-operated cable car system and is a National Historic Landmark. At night, you can ride with fewer passengers comfortably.
Since the cable cars run until midnight, this can be a fun late-night activity you can enjoy after dinner or drinks.
It is expensive at $7 per ride one way, but it is one of the must-do things in SFC. For the best views of the city, take the Powell-Hyde line, which is usually crowded.
EXPLORE THE FISHERMAN'S WHARF AND PIER 39
One of the most famous tourist spots in San Francisco is the Fisherman's Wharf neighbourhood. 
It is also among the oldest parts of the city and gets its name from the migrated Italian fishermen in the 1800s, for whom this was the primary centre for fishing.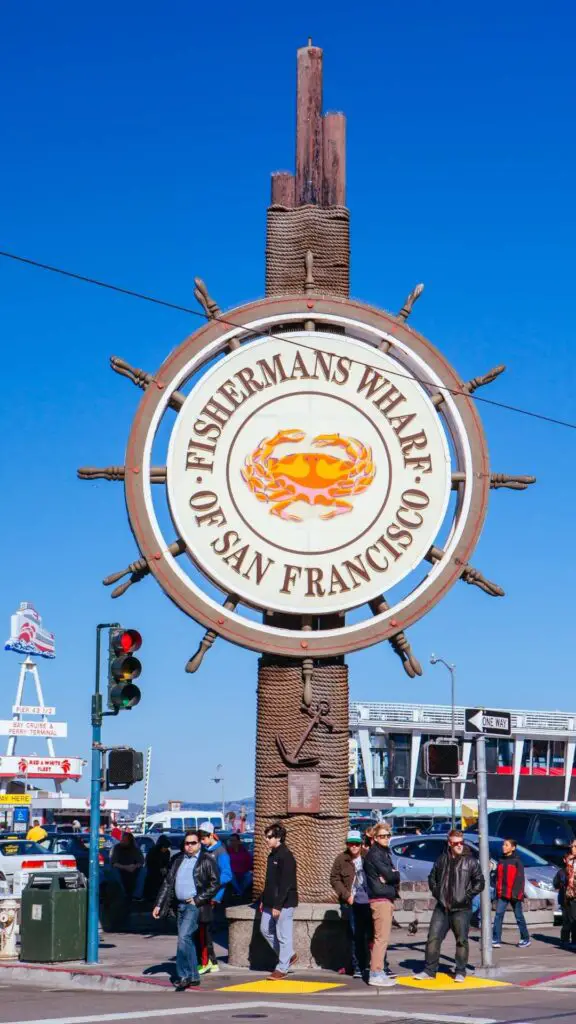 Strolling through Fisherman's Wharf is one of the cool things to do in San Francisco at night. Enjoy the gorgeous views of the Bay and the skyline amidst a pleasant breeze. 
You can witness some of the best views of Alcatraz, Angel Island and the Golden Gate bridge.
One of the main spots in Fisherman's Wharf, a top attraction, is Pier 39, known for shopping, dining, and entertainment.
It is one of the top sights if you are with kids as you can see the famous California sea lions on the marina at Pier 39.
For getting some info about these marine creatures, check out the Sea Lion Center on the Pier for educational sea lion exhibits, including a full-sized skeleton.
At night, you can enjoy free daily shows by local street performers and musicians.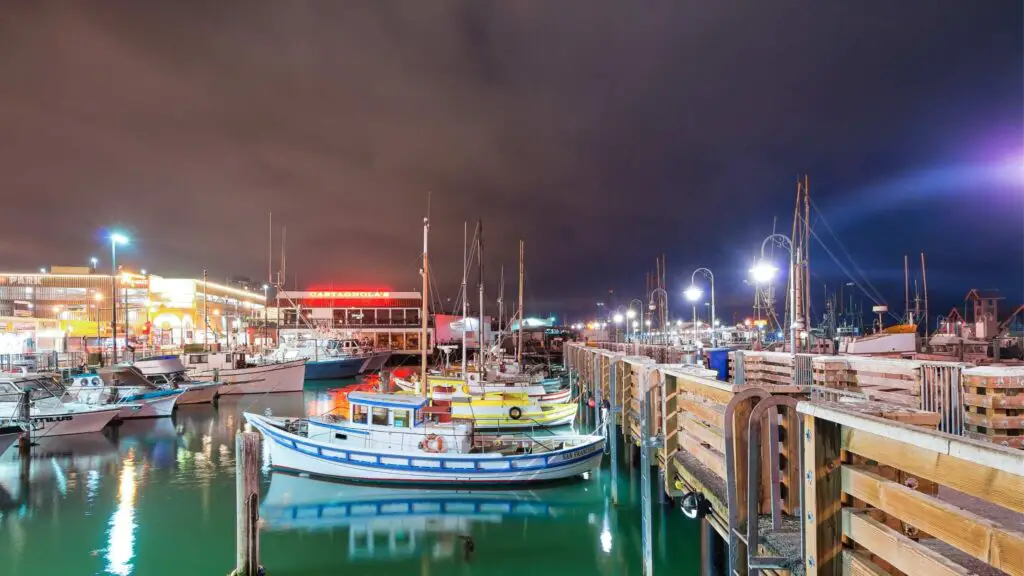 There are many fun activities for kids at Pier 39, including the Flyer and the San Francisco Carousel.
There is no shortage of fun activities at Pier 39 to enjoy late until midnight.
Check out the video arcade and the public aquarium. If you are a fan of wax museums, do not miss visiting the Madame Tussauds wax museum.
After your time here, head to the famous Ghiradelli for chocolates. A San Francisco landmark since 1862, this former chocolate factory is now a three-level shopping and restaurant centre. 
After filling out ice creams and desserts, take home cute chocolate souvenirs at the Ghiradelli store.
ADMIRE THE CITY VIEWS FROM THE TWIN PEAKS
One of the best things to do in San Francisco at night is to take in the gorgeous views of the city from as many places as possible to admire the city from different angles.
Twin Peaks are 900+ feet high towers located in the city's centre, 20 minutes from downtown.
It is one of the highest points in San Francisco and offers magnificent 360-degree views from the hilltop. 
The main attraction is the large hilltop park, a hangout spot for couples, photographers and hikers, mostly locals coming for a workout and spectacular skyline views.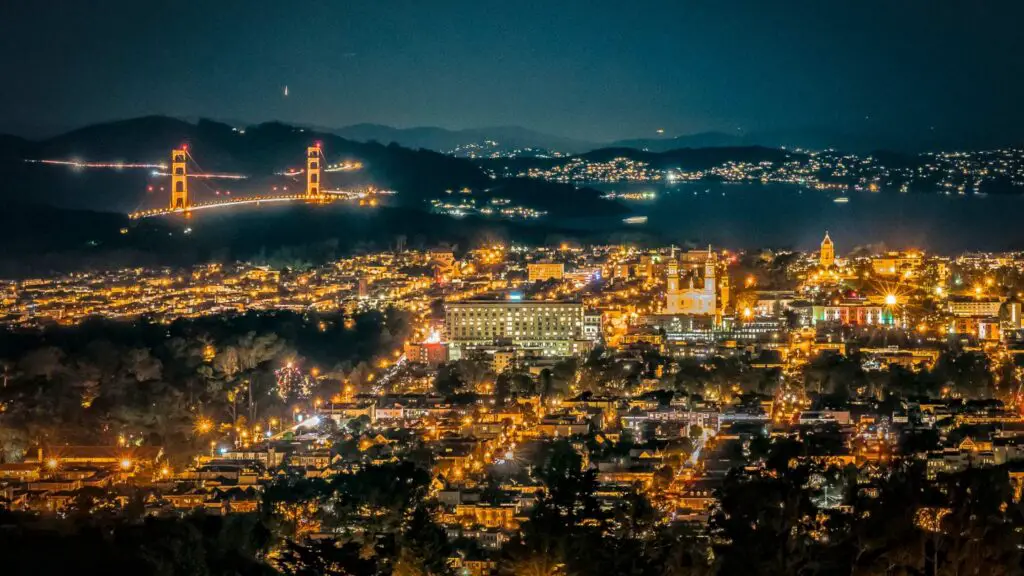 Sunset is a popular time for most tourists, so it can get crowded at that time, but if you want to enjoy beautiful night views with fewer people, it is one of the best places to visit in San Francisco.
You can see the Golden Gate Bridge, Alcatraz, the Mission District, the famous Haight Ashbury suburb and the gorgeous modern houses surrounding the hill.
The park is open from 5 AM to 12 midnight. You can reach using this walking-only trail open during the day and night.
ENJOY THE VIEWS OF THE GOLDEN GATE BRIDGE
One of the most photographed landmarks in San Francisco and the United States, the iconic Golden Gate Bridge looks stunning anytime.
But enjoying its gorgeous views as it gleams basking in thousands of lights against the dark skies is one of the best things to do in San Francisco at night.
There are many places in the city to enjoy the different views of the Golden Gate Bridge across the city.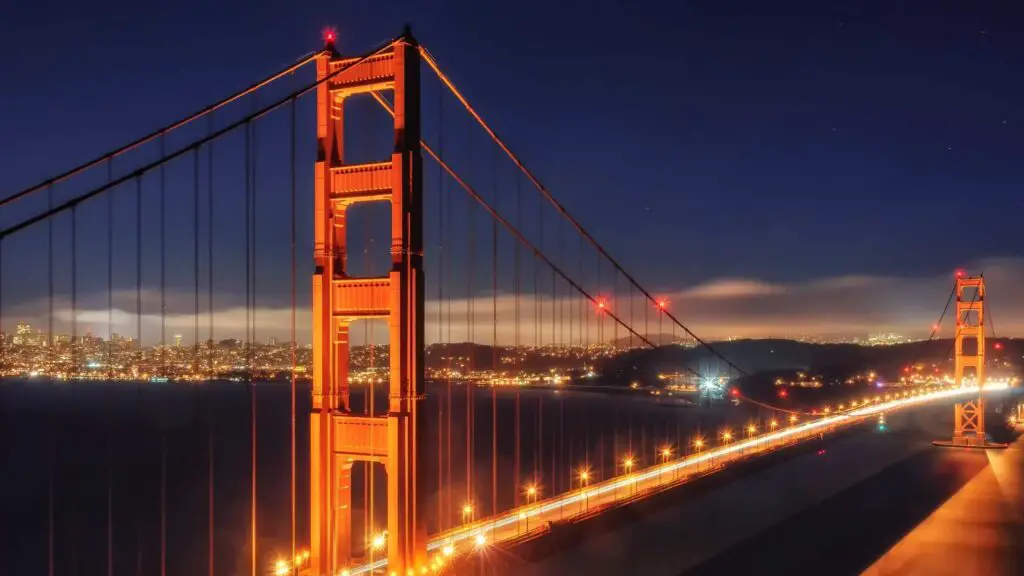 Some spots to view the dramatic views of San Francisco with its skyscrapers in the background are Fort Point National Historic Site, Baker Beach, Crissy Field, or Battery East Vista.
You can also tour the islands Alcatraz or Angel or Treasure or take a cruise to admire the views from the water. 
No matter where you choose, you will be treated to splendid views of this iconic landmark, which will remain with you for a long time.
EXPLORE CHINATOWN
One of the best things to do in San Francisco at night for foodies is strolling the streets of Chinatown, the oldest and the largest Chinatown in North America, at Grant Avenue and Stockton Street, spanning 24 blocks.
Apart from being introduced to the diverse cuisines, you will also get the culture in these historical buildings decorated with beaming neon-lit signs or glowing red lanterns.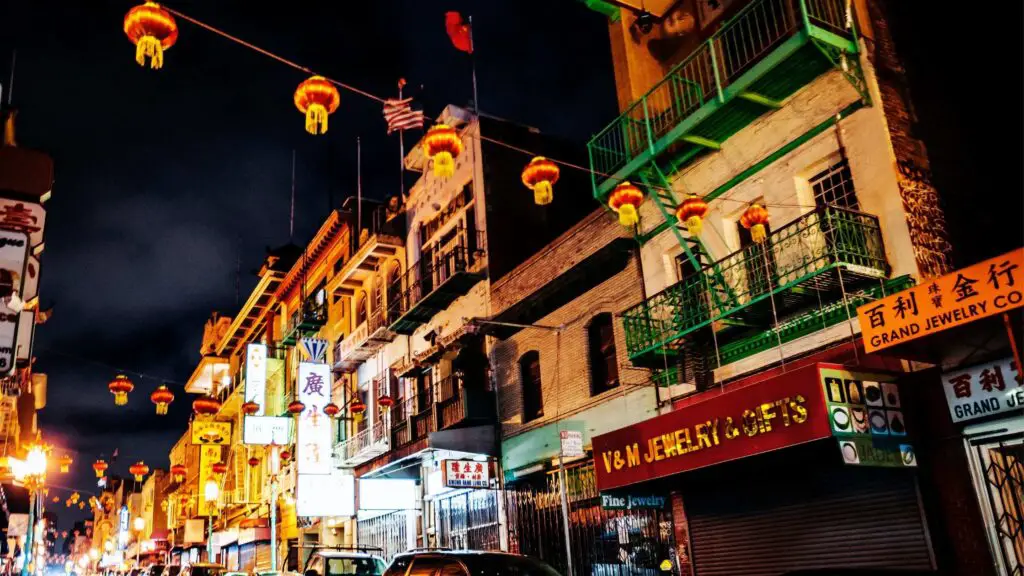 There are so many restaurants for you to choose from. Some of the best spots you should not miss visiting are Good Mong Kok Bakery, Hunan Home's restaurant and Dim Sum Bistro for tasty Dim Sums, Hing Lung Company, and Sam Wo Restaurant for chop suey.
Another exciting spot worth stopping by is the Golden Gate Fortune Cookie Factory on 56 Ross Alley, where some 20,000 fortune cookies are made daily in ancient style by hand.
Take this guided Chinatown night walking tour to savour the best delicacies at the best shops.
CHECK OUT GOLDEN GATE PARK
Golden Gate Park, one of the largest urban parks in downtown Francisco is home to many landmarks, including the city's best museums, themed gardens, sports arena, playgrounds and picnic spots spanning 1,017 acres, larger than New York's Central Park.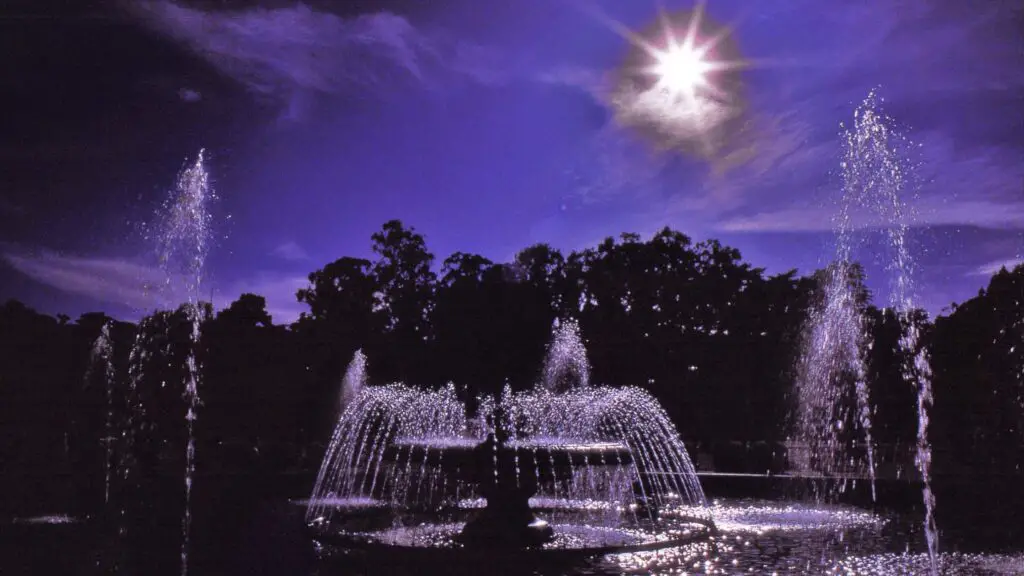 One of the best things to do in San Franciso at night is to visit the park to explore with fewer crowds and admire the gardens lit up under the night sky.
Among the many museums(see below), you should check out many themed gardens, especially the gorgeous Japanese Tea Garden, the oldest Japanese Garden in the USA, featuring five acres of manicured gardens, which takes at least a few hours to explore. Check out its many koi ponds, pagodas, and tea houses.
ENJOY NIGHTLIFE IN NORTH BEACH
Also famously known as Little Italy due to its Italian history and architectural heritage, one of the hotspots North Beach is worth checking out after the sunset.
One of the top things to do in San Francisco at night is explore this neighbourhood.
Watch as it transforms into a colourful and crowded hub as the many cafes, bars, pubs, and dance floors get packed with tourists and locals looking for a fun San Francisco nightlife.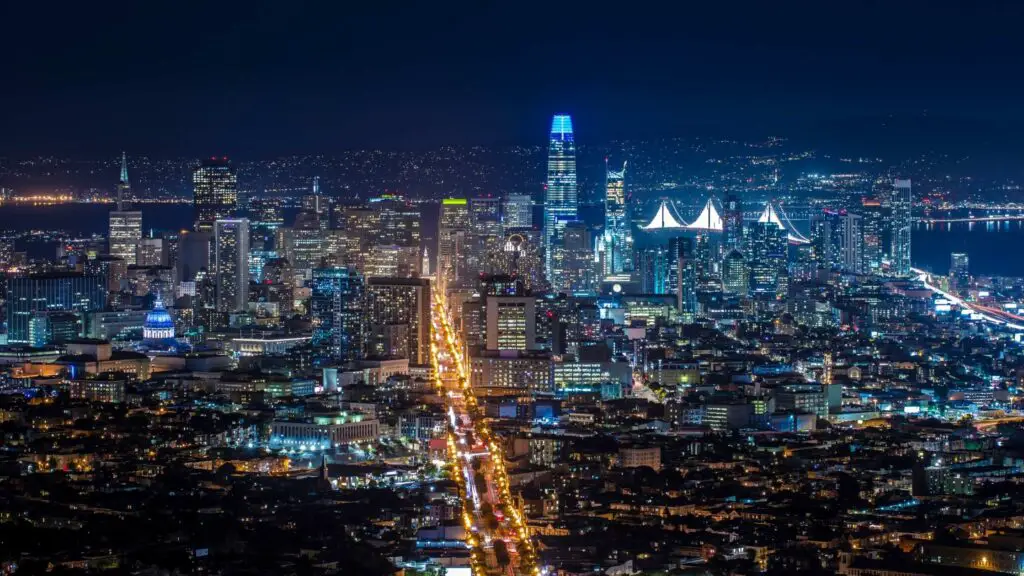 From bars in heritage buildings to funky pubs and retro bars, you have plenty of options to choose from when in Little Italy. 
Golden Boy Pizza is one of the best places to visit if you love pizzas.
This famous joint, known for its delicious varieties of pizza, gets packed once the evening begins, so be ready to wait for your turn at the table.
VISIT MUSEUMS AT NIGHT
Did you know that one of the fun things to do in San Francisco at night is exploring its many museums offering distinct experiences? 
While museums are typically daytime attractions, San Francisco keeps a few nights for visiting museums.
Many of San Francisco's best museums offer adults-only, late-night entry at least once weekly, usually on Thursday or Friday nights. 
Apart from the usual tours of museum exhibits after dark, you can enjoy drinks and move your hips for some DJ scores.
Here's everything you need to know.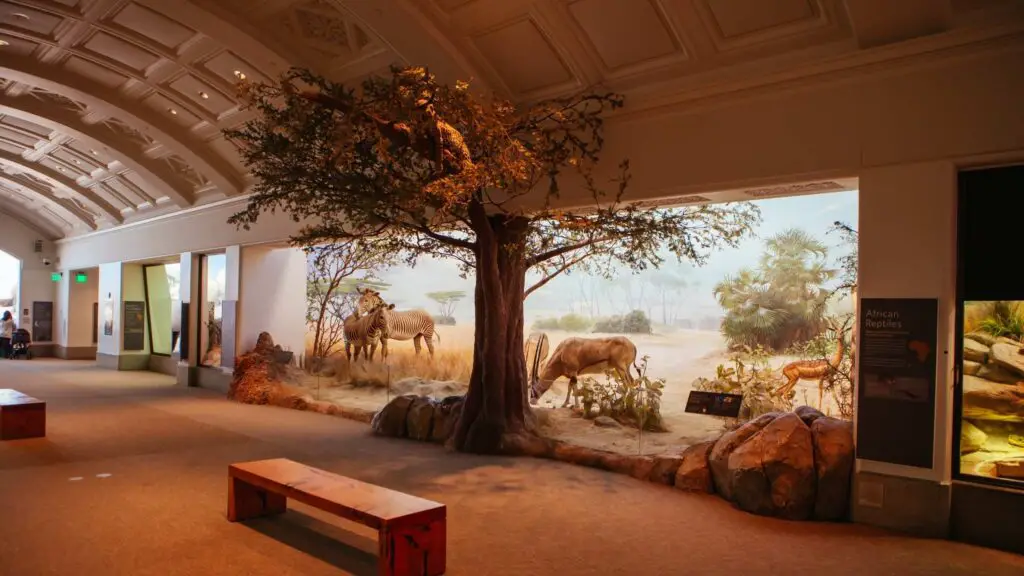 The California Academy of Sciences is a science museum and educational institution and offers late-night admission every Thursday from 6 PM to 10 PM.
You can attend exciting science talks and enjoy entertaining live music performances with a DJ at the bar. The entry is $15 per adult over 21 years old only.
The de Young Museum, one of the city's premier fine art museums, is open late on Friday from 5:30 PM to 8:45 PM. 
Admission is free after night, where the museum hosts cultural events based on different themes every week and includes special talks, dance performances, tours, exhibitions, and craft workshops, along with the food and drink at the bar.
One of the major attractions at de Young Museum you should not miss is climbing the famous Observation Tower, one of the few places to enjoy fantastic 360-degree views of the San Francisco night skyline and the bay area. 
Night Bloom at the Conservatory of Flowers – If you are traveling in San Francisco in winter, check out the night bloom at the Conservatory of Flowers located in Golden Gate Park featuring diverse plants and ecosystems in different rooms.  
Held for five weeks, you can experience a magical walk through a psychedelic rainforest at night in this botanical Garden as each room is lit up in artistic ways.
Asian Art Museum – One of the best museums for Asian art lovers, this museum opens every Thursday night until 9 PM, where you can attend special exhibitions and talks amidst DJ music and drink your cocktails at the bar. The entry fee is $5 per person.
Apart from these, some other museums you can check out in San Francisco with late-night entry are Monterey Bay Aquarium, Yerba Buena Center, Oakland Museum of California and California Historical Society.
TAKE THE TREASURE ISLAND NIGHT TOUR
Another island worth exploring at night is Treasure Island, an artificial island built in the 1930s for the Golden Gate International Exposition.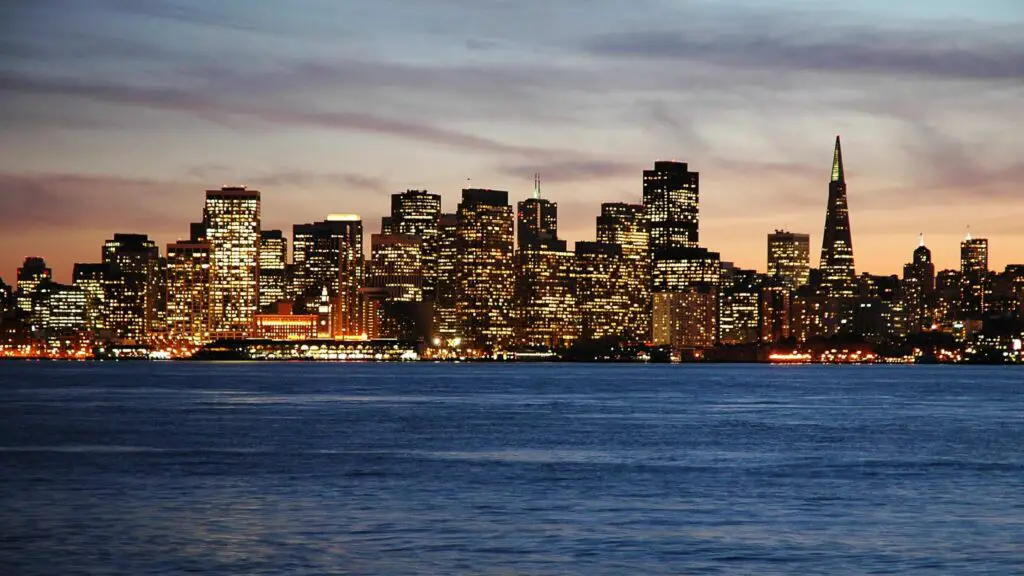 It is one of the best things to do in San Francisco at night as it offers splendid views of the city and skyline after the sun goes down.
Treasure Island is one of the top places to enjoy night views of San Francisco and capture the beautiful views of the Golden Gate Bridge at night.
GET ON THE TOP OF COIT TOWER
There are many amazing spots around the city to enjoy stunning views.
One such place is the Coit Tower, located atop historic Telegraph Hill in the northwest corner of San Francisco. 
Once the tallest structure in the city, the distinctive Coit Tower is one of the oldest and most prominent landmarks adorning the city's skyline since its construction in 1933 for volunteer firefighters.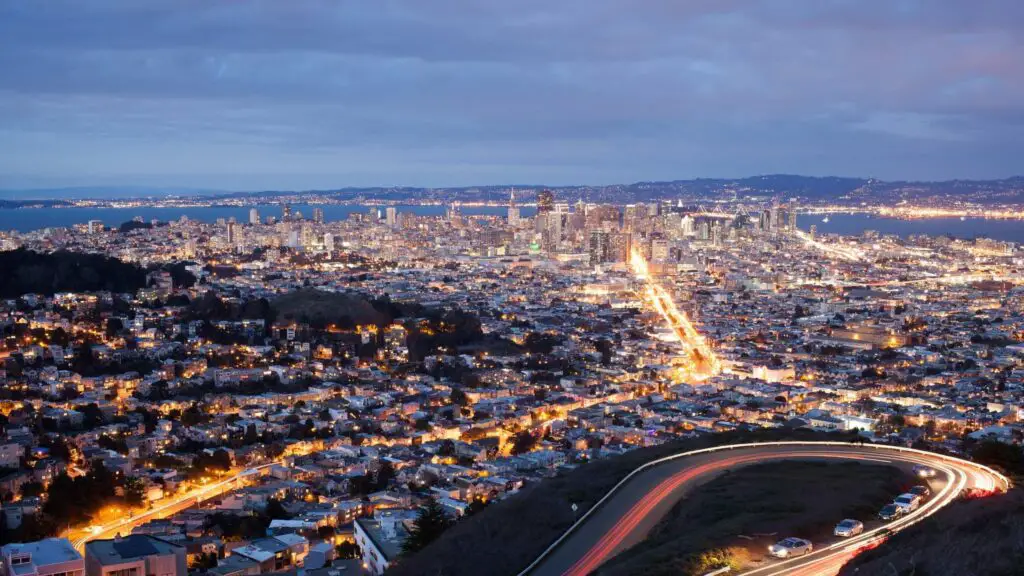 The Coit Tower, listed on San Francisco Designated Landmarks and the National Register of Historic Places, has also got painted murals by local artists at the base, giving you some history about the tower and the city.
Buy a ticket and head in the elevator after seeing the murals to reach the observation deck. The views from the 210-foot-tall tower are special, 360-degree panoramas of the night filled with lights.
You can go for snacks, treats and coffee at the nearby Coit Tower Cafe.
SHOP AT UNION SQUARE
It feels different shopping at night as the cities light up everywhere and the neon signs and billboards draw you to hop shops.
And it is no different when you are in one of the best cosmopolitan cities in the world.
One of the top things to do in San Francisco at night for shopaholics is head to Union Square, home to one of the largest collections of shops you can find in the United States.
From department stores to boutique shops and art galleries, you can spend an entire night in this neighbourhood, which becomes a winter wonderland during the winter months, including a skating rink loved by locals and tourists.
TASTE THE BEST LOCAL DISHES FROM THE FOOD TRUCK
Although it is not the same as in Los Angeles, you can enjoy delicious truck food, one of the fun things to do in San Francisco at night for food lovers.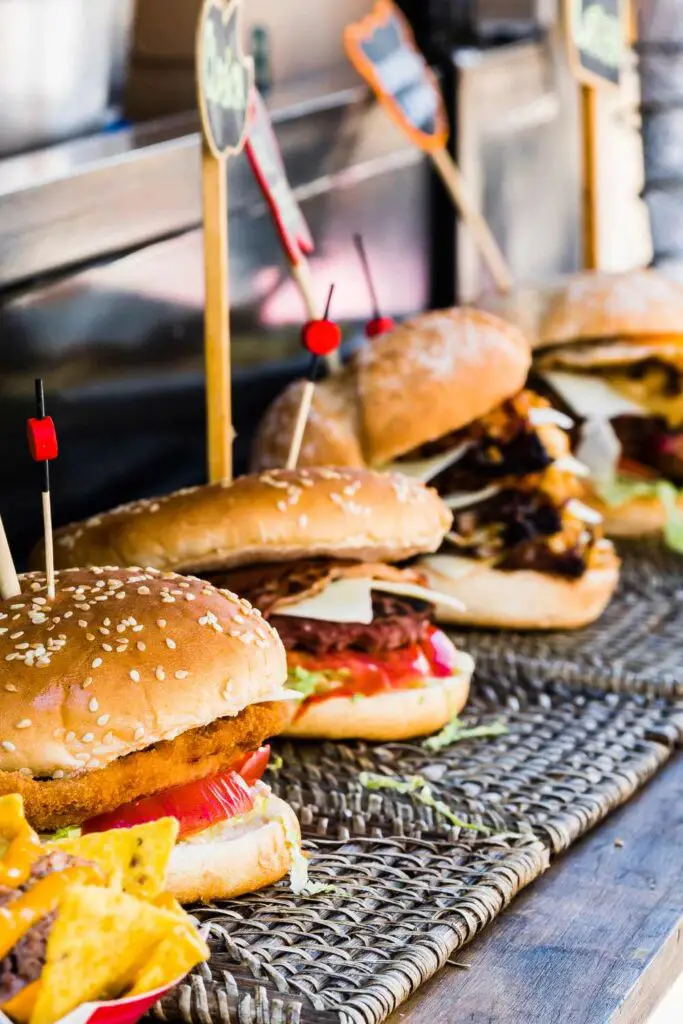 Check out the weekly food truck event called Off the Grid, held during the warmer months every Friday night at Fort Mason from 5 pm to 10 pm. 
You can also head to the Presidio every Thursday night from 5 pm to 9 pm to savour delicious food that is also pocket-friendly; best outing with your friends at night, ideally to grab a bite between exploring San Francisco night attractions.
GO ON A TUK TUK TOUR
Looking for a fun way to explore San Francisco at night with your friends? I highly recommend taking this excellent tuk-tuk tour.
Take an electric, eco-friendly ride by Tuk Tuk through the hills of San Francisco to explore Fisherman's Wharf, Chinatown and North Beach, and admire glittering views of the Golden Gate Bridge and Alcatraz Island.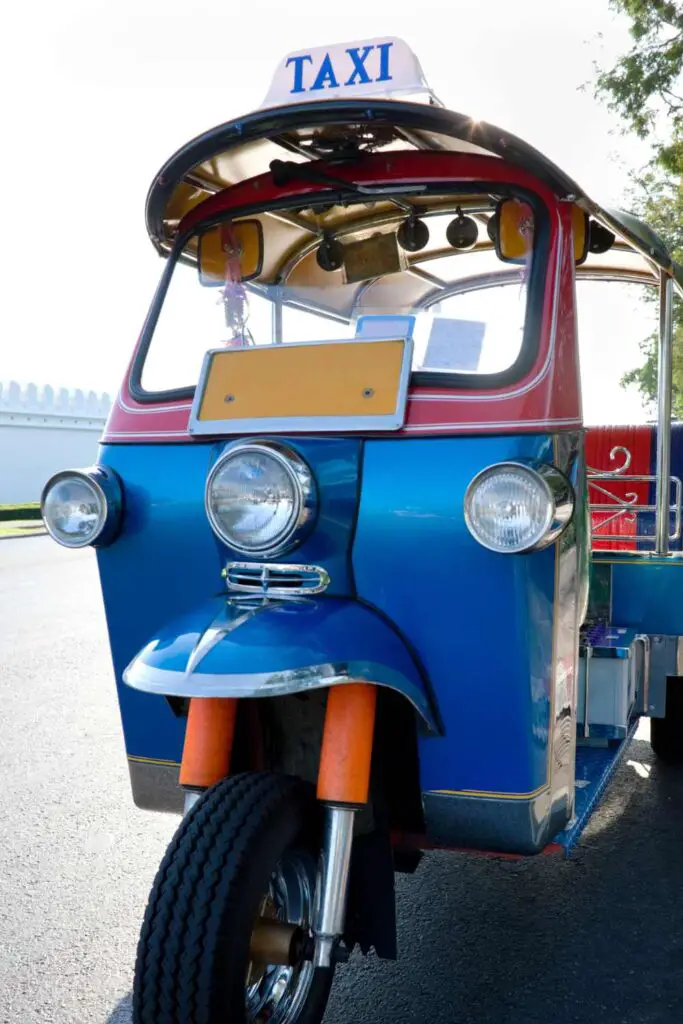 Rides are limited to five passengers and begin at 5:30 pm for sunset, and 7:30 pm for night rides.
Read more about Lucky Tuk Tuk at Night – Private Group San Francisco Sunset or Lights Tour to book here.
WATCH THE BROADWAY AT ORPHEUM THEATRE
One of the oldest theatres in the United States, The Orpheum Theatre, formerly known as the Pantages Theatre, is one of the top attractions among locals and visitors. 
Watching a Broadway show at the Orpheum theatre is one of the top things to do in San Francisco at night.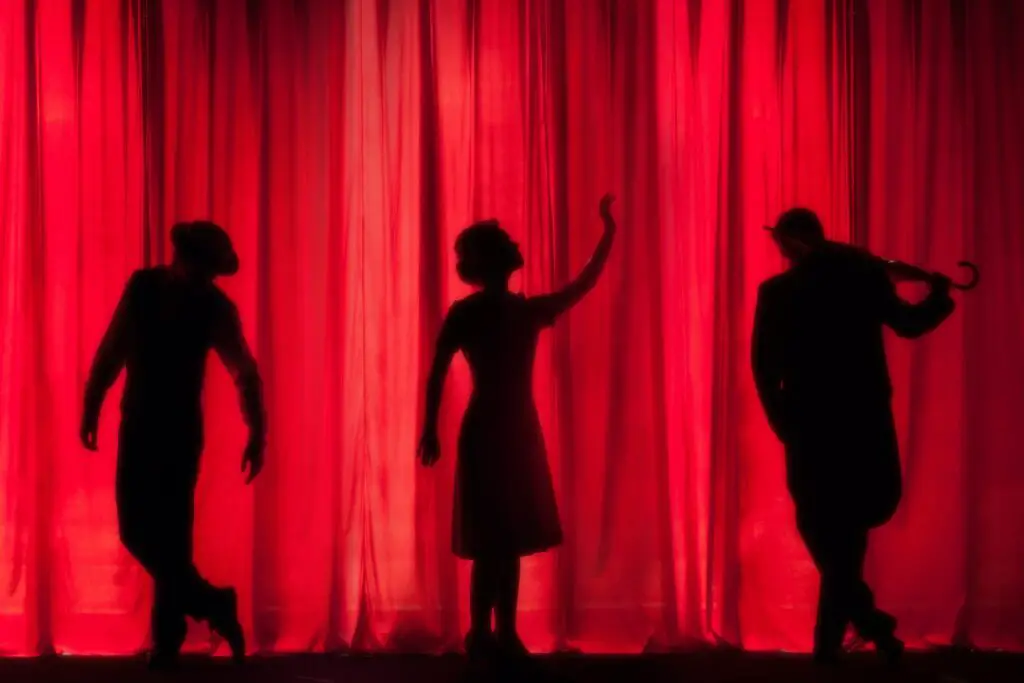 Established in 1926, the Orpheum Theatre, located in the Theatre district, is a historic building that houses a wide variety of large-sized events, ranging from Broadway musicals to comedy shows.
Today it is an official San Francisco Historical Landmark hosting some of the biggest hits, including Hamilton, Miss Saigon, An American in Paris, Book of Mormon, Fun Home, and many others.
Enjoying the performances in its stunning medieval French Gothic cathedral-style architecture and the iconic vaulted ceiling is one of the unique experiences you must not miss at night for a famous San Francisco night things to do.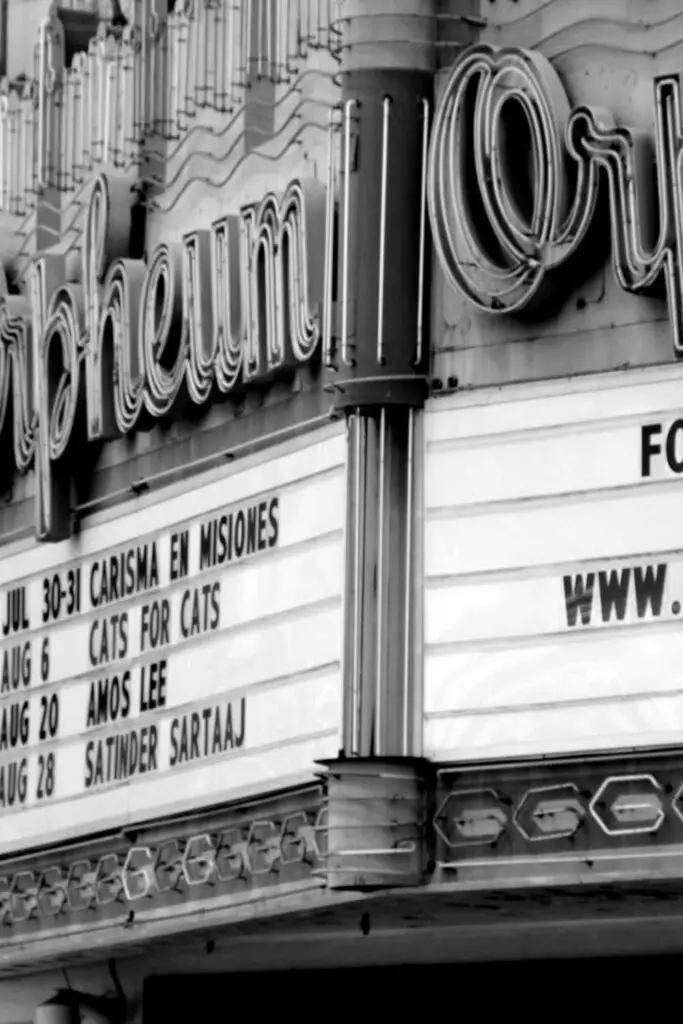 Apart from musicals, you can also enjoy comedy shows or concerts held at Orpheum Theatre.
The ticket costs up to $200 per person, but make sure you book in advance during the weekends.
Since it is located close to Union Square and the Civic Center, it is a perfect way to combine an evening at the theatre followed by dinner and drinks.
SEE THE PALACE OF FINE ARTS AT NIGHT
One of the most beautiful spots in San Francisco at night is The Palace of Fine Arts, one of the landmark monuments in the city known for its brilliant architecture encompassing a magnificent dome and curving columns.
Although the other structures were demolished, the locals fell in love with this opulent building, and it has remained one of the top attractions in San Francisco.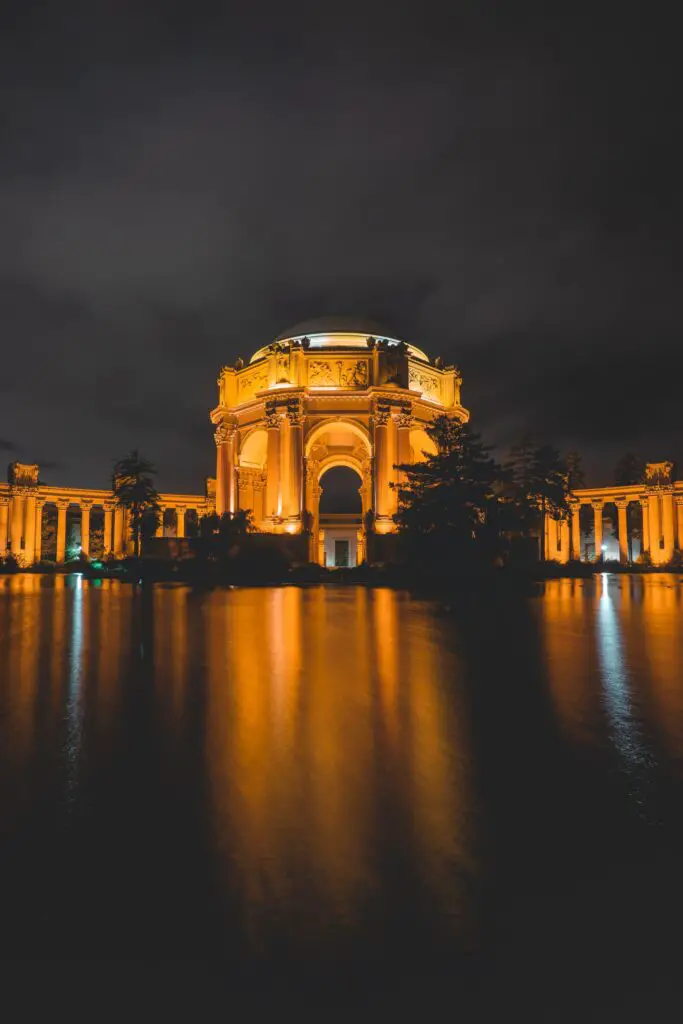 This gorgeous building, constructed in 1919 as a part of the Panama Pacific Exposition, boasts a beautiful blend of ancient Greek and Roman architecture at the foot of a lagoon, where it gets stunningly reflected at night with dazzling light displays looking like a lavish fairytale castle.
Palace of Fine Arts is located on Lyon St in the Marina district and can be explored on the hippie bus tour.
Otherwise, we recommend these tours to visit the Palace individually.
WATCH A DRAG SHOW OR CABARET
San Francisco is not short of entertainment, offering something for everyone thanks to its liberal culture and love for theatre. 
If you love cabaret and drag shows, you will love watching them as they are one of the top things to do in San Francisco at night, thanks to the city's lineup of eccentric characters.
From renowned artists to new drag brunches, drag and cabaret dinner performances are among the top night activities that get booked quickly, especially during the weekends and holidays.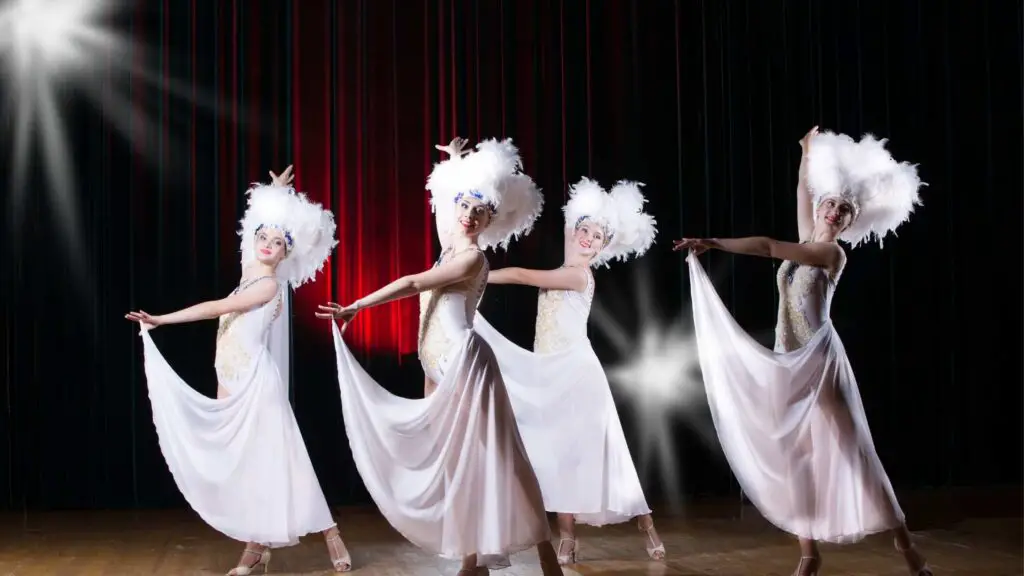 The most famous place for cabaret drag shows is Oasis, a SOMA location.
Initially a bathhouse, it is one of the premier gay nightspots in San Francisco known for its drag culture and has shows every weekend.
The bar serves fantastic cocktails and hosts DJs and dance parties.
Hamburger Mary's and Beaux in the Castro district are other popular places to watch drag cabaret shows.
If you are in Tenderloin District, check out Aunt Charlie's Lounge.
ATTEND A ROCK CONCERT AT THE FILLMORE AUDITORIUM
If you love rock music, you will probably know about the famous Fillmore Auditorium, the historic venue for many rock concerts performed by favourite artists worldwide.
Built in 1912, it was initially designed to be a dance hall, but it evolved into a roller rink before eventually becoming an independent music venue, which has since hosted hundreds of renowned artists, including Led Zeppelin, Black Sabbath, Santana and Jimi Hendrix.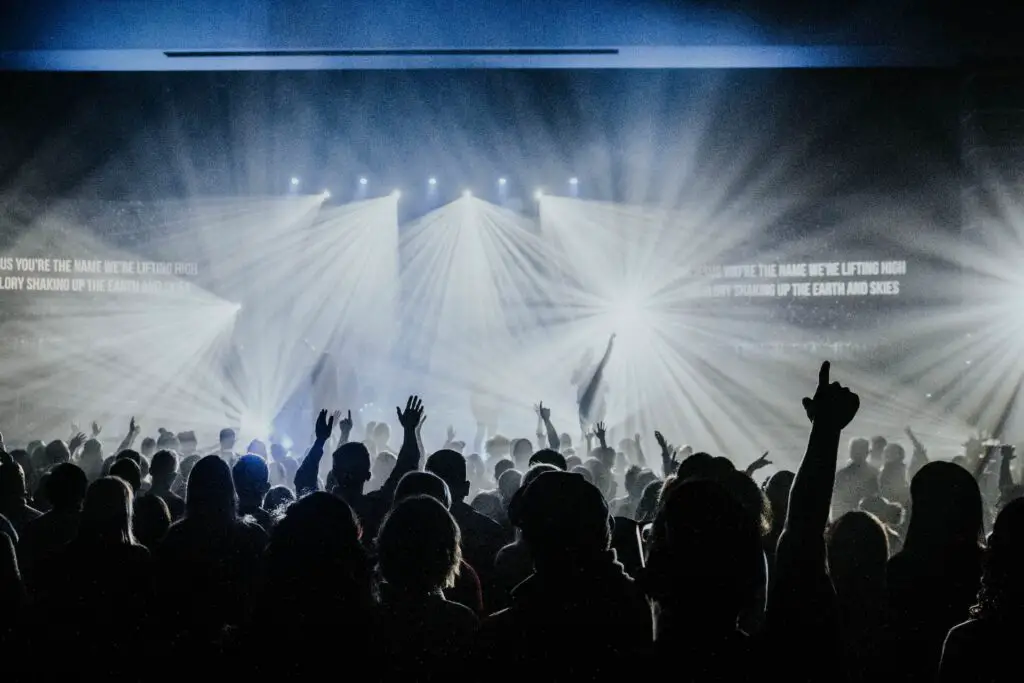 You can either book tickets to get in the auditorium or take a guided tour that will give glimpses of the history of this epic venue, which has witnessed the popularity of contemporary rock culture.
You can find a bar on the ground floor, perfect to end your tour with a few rounds of drinks after the show.
WATCH THE SKYLINE ON A SUNSET CRUISE
The best way to wind up a long day involving a lot of sightseeing is relaxing on a cruise and watching the sun go down against the Pacific Ocean. 
It is one of the top things to do in San Francisco at night, loved by families and couples.
You will witness the golden, orange, yellow and red colours cast in the sky as the city starts lighting up, offering fantastic views from the water.
The popular cruise company offering sunset cruises is the Red and White Fleet, a family-owned business started in 1892 that runs its California Sunset Cruise during the winter months from November to March.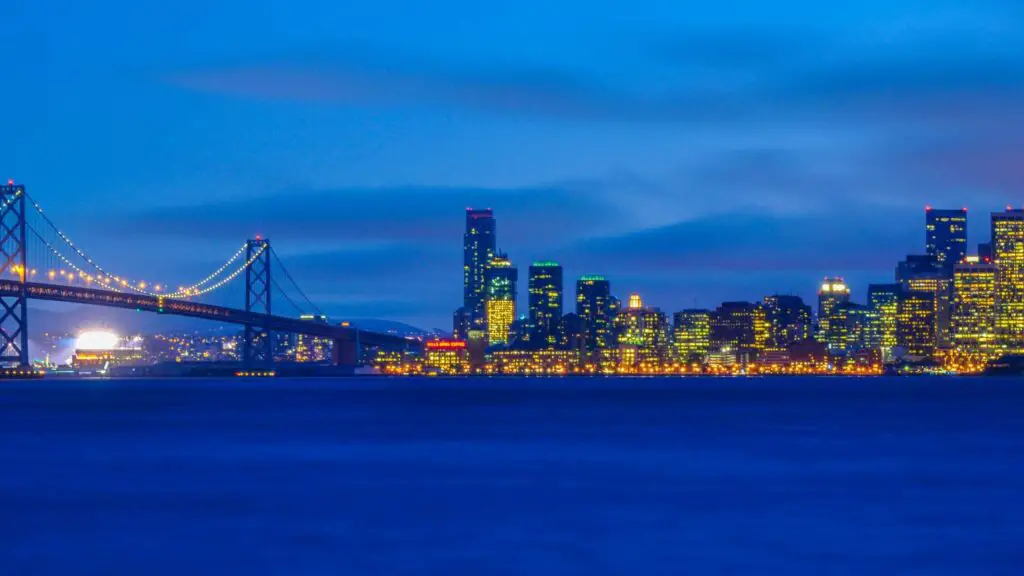 On a 90-minute sailing tour, you'll have the chance to sail past Alcatraz Island and underneath the Golden Gate Bridge for its unique views, look for sea lions and check out Oakland Bay Bridge. 
You can purchase alcoholic and non-alcoholic drinks and appetizers on board.
Other companies offering similar 90-minute cruises include Adventure Cat Sailing Charter sailing under the Golden Gate Bridge and the Escape from Alcatraz Cruise, a 90-minute cruise following the same path except for an additional stop at Alcatraz island.
Check out the details of the tour to book here.
MAKE IT A NIGHT OF COCKTAILS
After wine, cocktails are the most preferred drinks in the city, loved by locals and tourists. 
One of the fun things to do in San Francisco at night is tasting the many cocktails at the specialist bars, from the heritage ones to fun-themed bars.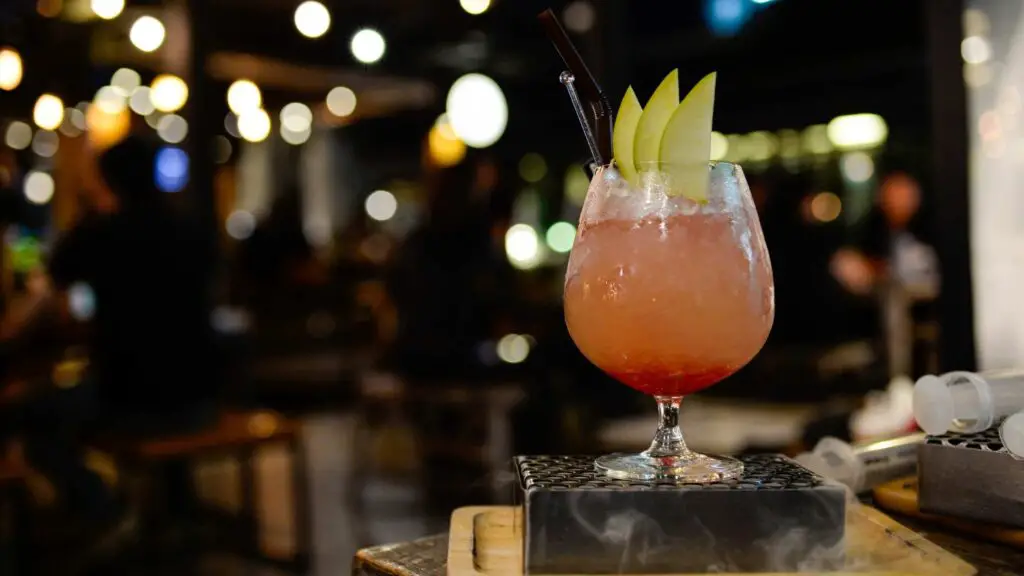 Tiki bars in San Francisco are trendy, and if you want to hit a few, visit Smugglers Cove or Tonga Room & Hurricane Bar, both known for their excellent cocktails and bustling ambience.
Bourbon & Branch and The Pawn Shop are the best Speakeasy Bars in San Francisco, while Kozy Kar is known for its 70s hipster themes.
FUN THINGS TO DO IN SAN FRANCISCO AT NIGHT
LAUGH AWAY AT COMEDY SHOWS
The cultural hub of the United States is known for loads of hilarious comedy clubs around the city, which is a must-visit if you have never been to one of them.
Attending a comedy show is one of the cool things to do in San Francisco at night since what is better than laughing until your stomach hurts?
You can choose from the many shows running most nights of the week. 
Endgames Improv, located in the heart of the Mission district at Stage Werx Theatre, offers live comedy shows six nights a week by experienced improvisational artists and theatre gamers.
The Punch Line comedy club hosts famous comedians like Dave Chappelle, Jerry Seinfeld, and Dana Carvey.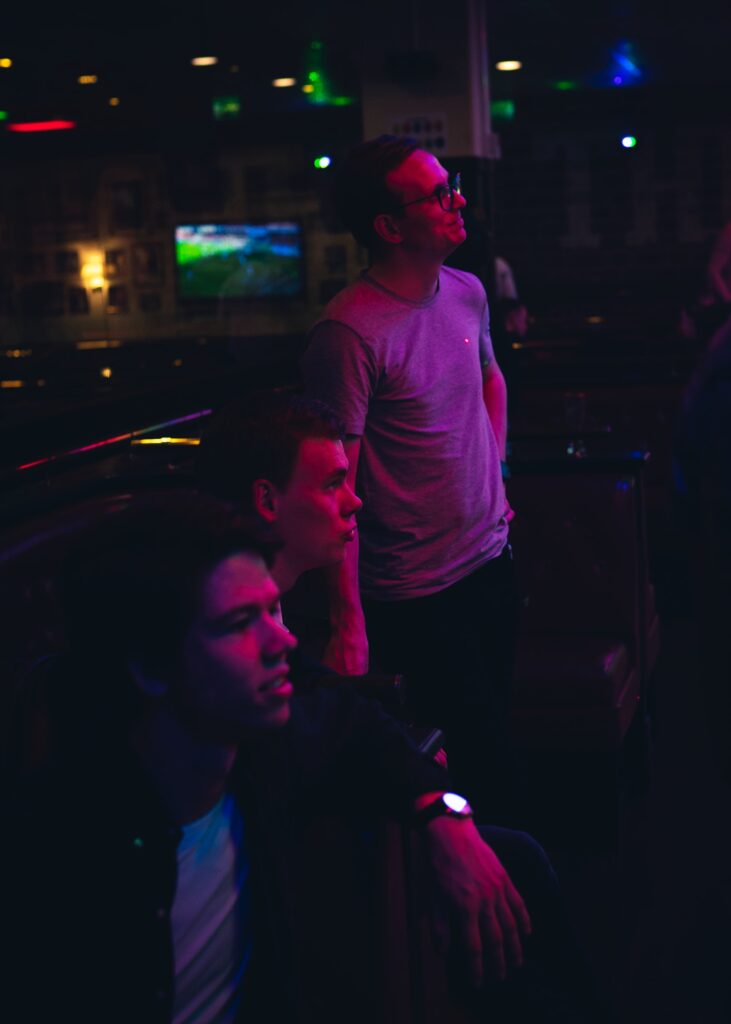 For themed comedy nights, check out SF Tonight, and The Setup is known more for its underground comedy scene.
If you want to explore the city, one unique way is to hop on the minibus in Dylan's ComDylan's Tour, where comedians will take you around San Francisco with their jokes and stories on this 1.5 hours tour.
The Shelton Theater hosts secret improv based on the audience's suggestions, a fun interactive show.
They also host Cheaper Than Therapy, special comedy shows by local artists worth checking out.
WATCH THE CITY SIGHTS ON A SEGWAY
If you love going around Segway, one of the fun things to do in San Francisco at night is going on a Segway tour.
Electric Tour Company offers 2.5-hour tours through ​North Beach, Chinatown, Little Italy and Fisherman's Wharf.
Segway tours are another fantastic way to explore the city lights and the bustling crowds at night.
Opt for their sunset tour of San Francisco's Chinatown if you want to start early, which will also let you explore Chinatown's highlights.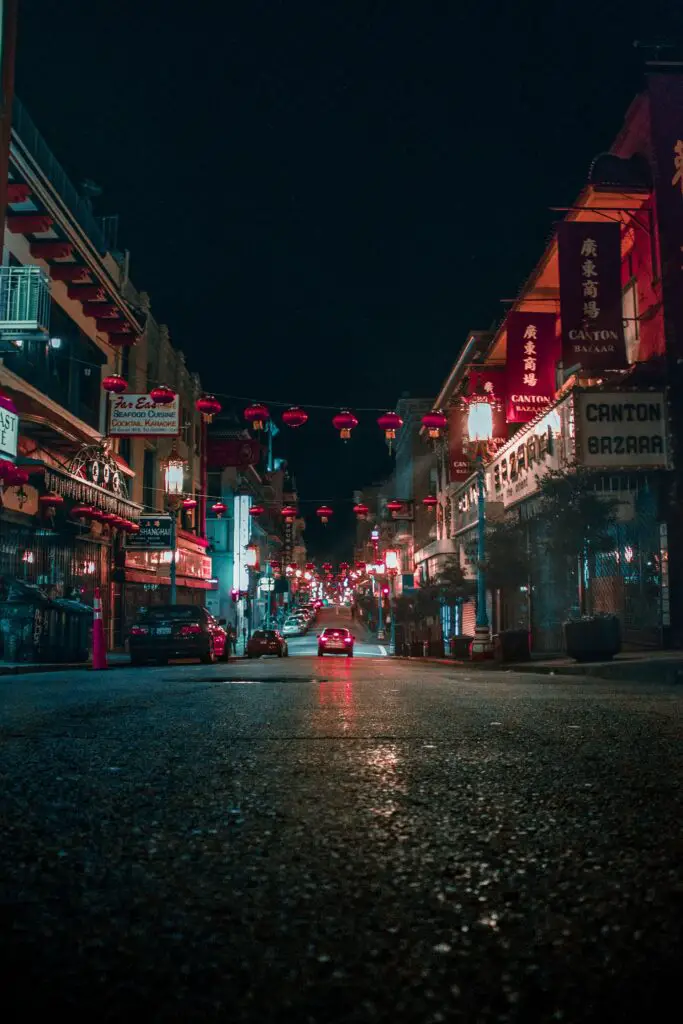 Or take the Little Italy Segway Tour at night, which also includes a stop at the Bay Bridge to see the Bay Lights and runs for 2.5 hours,
You'll see the brilliantly lit San Francisco night skyline, Coit Tower, and the Bay Lights on this night tour as the pleasant breeze adds to the fun. 
Even if you have never driven a Segway before, you will be trained before you begin, so do not be worried.
It is a must-activity with your family as they offer many themed tours during Halloween on their night tour, which begins at 7:30 PM.
Tours start at 5 PM and a little later during other months. Check more details and book the tour here.
GO ON A QUEST OF HAUNTED SAN FRANCISCO
If you are looking for a creepy, funny or quirky experience, San Francisco will not disappoint you.
Locals claim that at least a hundred spots in the city are known for paranormal activities.
Amidst the city's glowing skyline, you can trace the haunted bungalows, listen to the ghost tales, and feel the spooky buildings – one of the entertaining things to do in San Francisco at night.
The San Francisco Ghost Hunt tour, running for 90 minutes, introduces you to San Francisco's most notorious ghosts on a lantern-lighted walk through the Pacific Heights area infamous for sightings and haunted history.
Feel the chill in your spine as you stroll through the streets listening to the scary stories, unsolved crimes, and paranormal activity in this neighbourhood through Chinatown and the Jackson Square Historic District.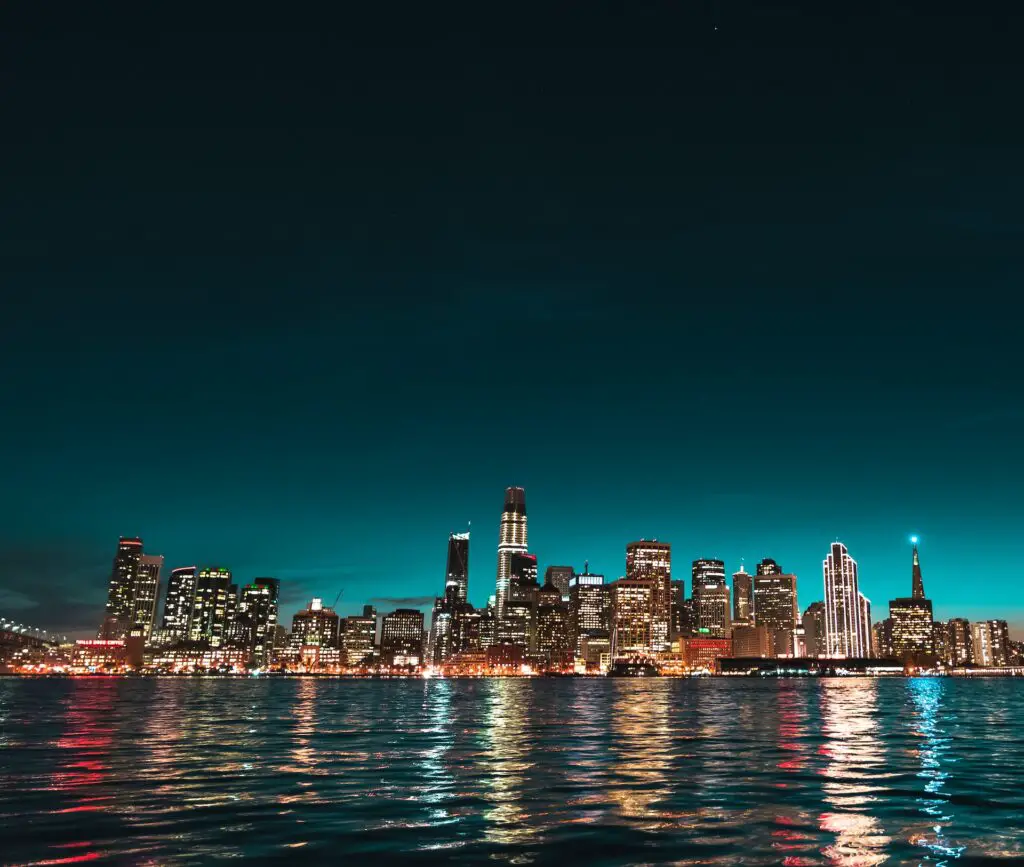 You will also use EMF monitors to detect paranormal activity during the tour.
On this guided tour, you will walk through Nob Hill and Union Square, down narrow streets and alleyways, where you will listen to stories of unsolved deaths and brutal massacres in some haunted hotels, clubs, and office buildings downtown.
You will stop at the Grace Cathedral, Huntington Park, Mark Hopkins Hotel, and Fairmont Hotel – one of the most haunted places in San Francisco.
BEST RECOMMENDED TOURS
CHECK OUT THE EXPLORATORIUM
Whether a nerd or an art enthusiast, you should visit the Exploratorium After Dark 18+ event on pier 15, one of the fun things to do in San Francisco at night.
It is both educative and entertaining and a perfect nighttime activity in SFC.
Every Thursday night, the museum transforms into a magical place with dazzling light displays.
You can check out over 600 interactive exhibits covering physics, chemistry, engineering, psychology, and biology spanning six galleries.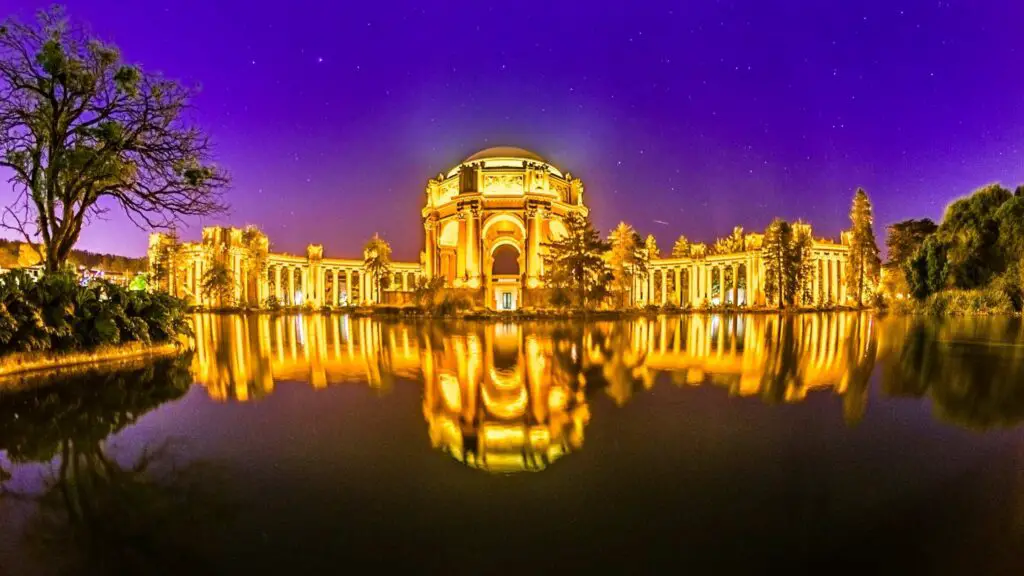 Some interactive displays comprise dazzling human-size kaleidoscopes, fog machines, distorting mirrors, and pitch-black rooms.
Among the many quirky, artistic and contemporary displays are the 10,000-toothpick sculpture of San Francisco. 
The Exploratorium offers talks from guest speakers, you can enjoy live music and watch movie screenings with amazing food and drinks.
From here, you can also see the stunning views of San Francisco Bay.
RECOMMENDED – 100+ NIGHTLIFE CAPTIONS FOR INSTAGRAM
GO ON A SCAVENGER HUNT
If you love offbeat travel, one of the best ways to explore the hidden gems in San Francisco is by going on a scavenger hunt. 
It is one of the fun things to do in San Francisco at night with your family, with a bit of adventure as you solve the puzzles to wander the city.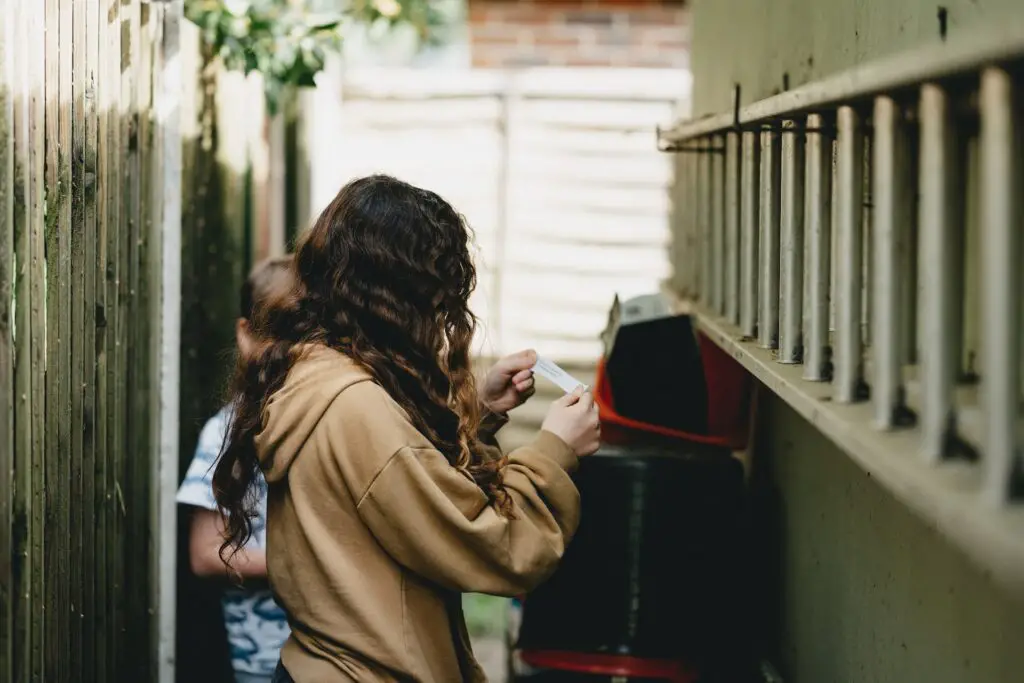 Run by Operation City Quest, you can participate in scavenger hunts using your smartphone to locate more than 150 things across the city, stumbling upon unknown landmarks, exciting attractions and activities that you would otherwise not get to know.
It is fun to stroll through the city checking for clues to complete quests, which you can choose from different themes, including quirky ones like zombies.
ROLLERBLADE AT THE CHURCH OF 8 WHEELS
You cannot visit San Francisco and not check out the only roller-skating arena in the city.
If you are looking for a fun night out with friends or your special someone, one of the fun things to do in San Francisco at night is go rollerblading at the Church of 8 wheels, a retro roller rink in a repurposed church.
The Church of 8 Wheels offers adults-only skate sessions on weekend nights.
It is the best way to have old-school fun, thanks to the 70s music by the DJs and flashing neon lights.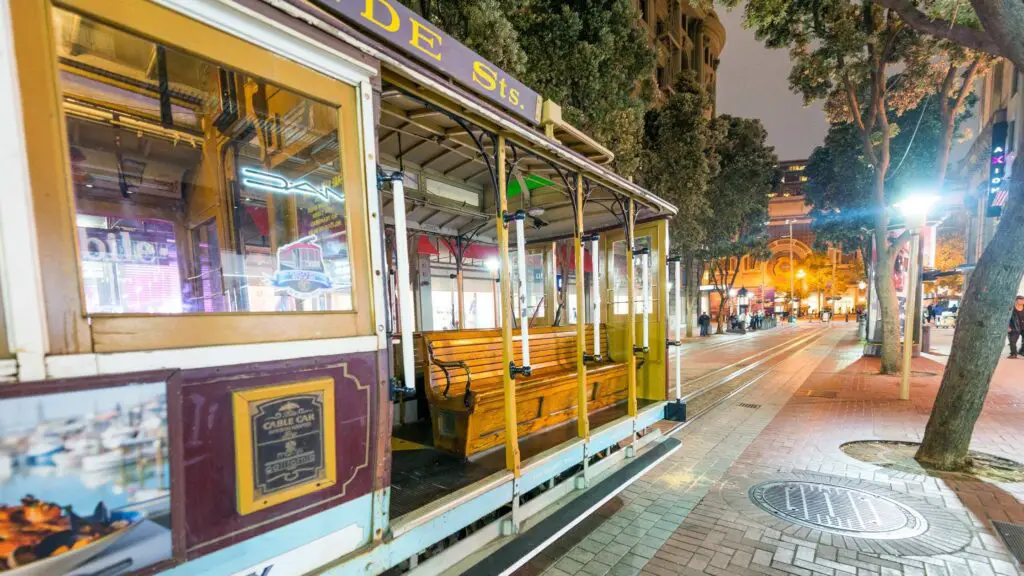 You will find more locals than tourists so that you can meet the groovy crowd.
You can rent skates nearby, take their skating sessions, or attend lessons on Saturdays.
The opening hours are 5 PM to 11 PM from Friday to Sunday, but the session timings are different for kids and adults, so if you plan to do it with your kids, keep this in mind.
The price per adult is around $20, including the rental fees.
CAPTURE THE TRANSAMERICA PYRAMID
Among the most photographed landmarks in the city is the Transamerica Pyramid, which forms one of the prominent monuments in the skyline.
One of the fun things to do in San Francisco for photographers wanting to capture many moods of the city is to capture this pyramid-shaped tower projecting out of the city skyline at night.
You can get some stunning SF photos across the Bay.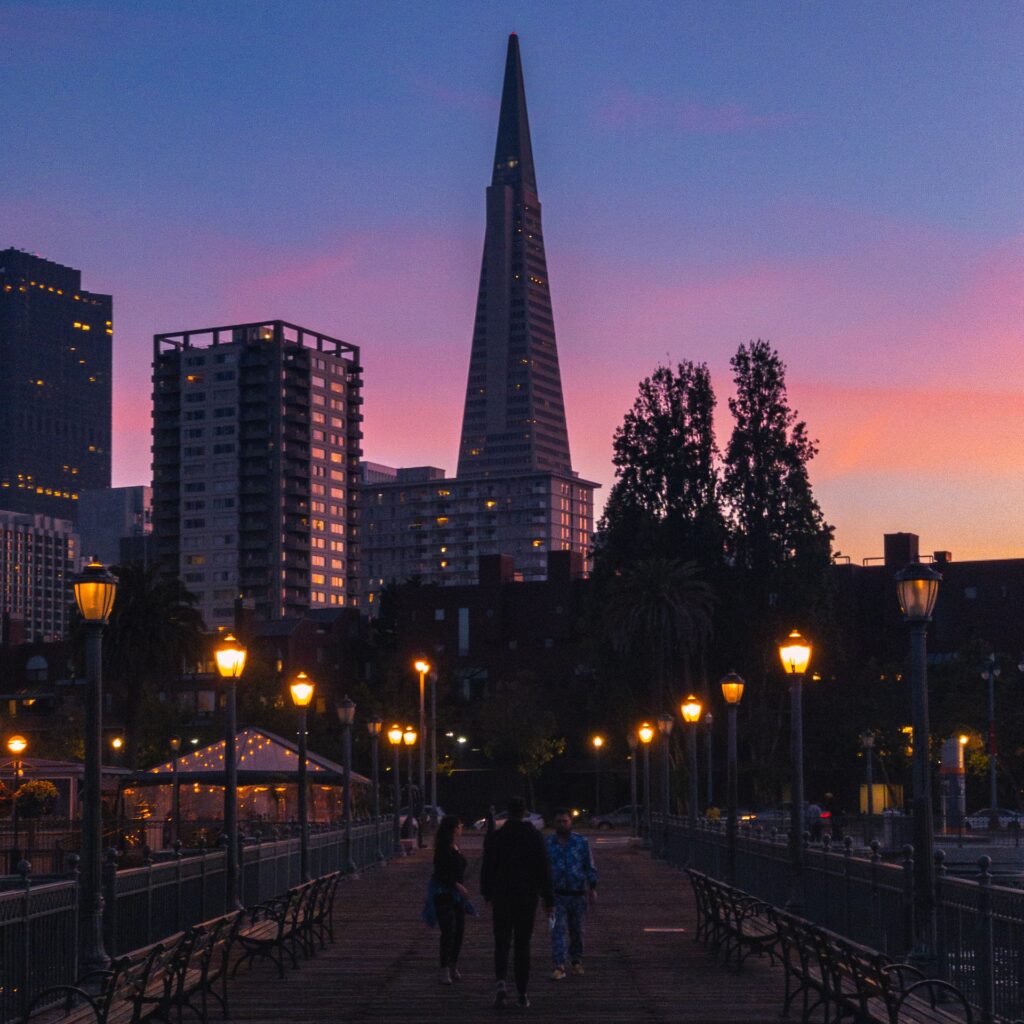 It was once the tallest skyscraper in the city since its construction in 1972, designed by famous architect Willian Pereira.
You can also explore the building after photography as it houses a shopping mall, a theatre and many restaurants.
WATCH A GAME AT ORACLE PARK
Among the famous game arenas in the city is Oracle Park, formerly AT&T Park, which hosts famous baseball and basketball matches.
Watching nighttime baseball games at Oracle Park is one of the fun things to do in San Francisco at night, especially if the game involves Giants or Warriors or both, which is one of the popular pass times among the locals.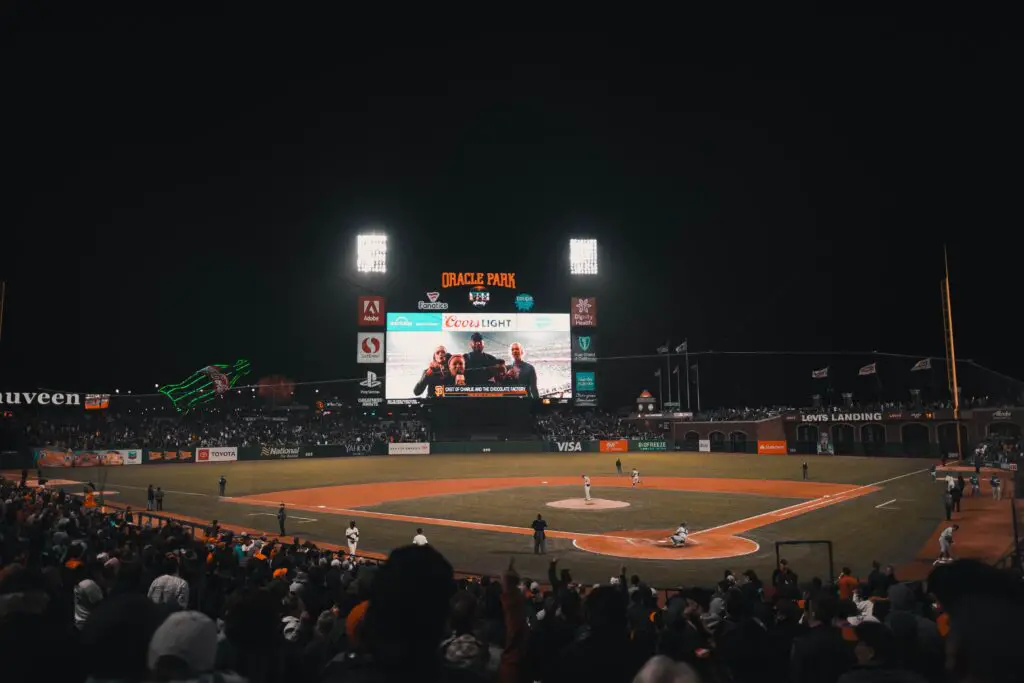 Watching a match at Oracle, which is also the home of the San Francisco Giants, is the best way to get introduced to the Bay Area's sporting culture.
Although the Giants games are economical, Golden State Warriors games can be expensive, but it is one of the most fun attractions to experience in San Francisco at night if you enjoy watching sports.
JOIN THE LOVE NIGHT TOUR
One of my favourite unique things to do in San Francisco at night is this going back in time on a two-hour trip in a 70s hippies-themed Volkswagen bus.
It is also a fantastic tour if you are in a group as only six people per trip board this cool-looking Volkswagen hippie bus.
The Volkswagen buses are vibrantly decorated fittingly to exude the hippie vibes, complete with beaded curtains, neon blue seats, and shag carpets.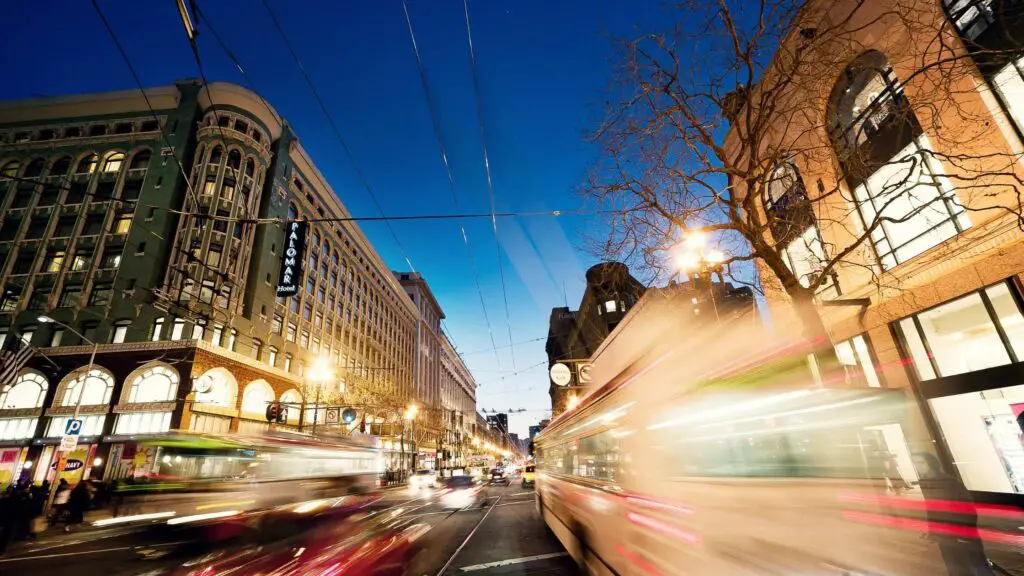 It is one of the best ways to explore the major landmarks in San Francisco, but additionally, you will also go off the tourist trails to see the hidden gems.
Known as the love tour, you will cover many iconic spots, including Fisherman's wharf, Golden Gate Bridge, the Castro District, Mission District, Chinatown, Little Italy, the Presidio, North Beach, the Marina District, Golden Gate Park, Haight and Ashbury.
It is a thrilling ride to get down the famous street of Lombard, the curviest street in the world, on this tiny bus.
Check the details of this guided tour and book here.
EAT AT A FOOD TRUCK
The food truck culture may not be as popular or as bigger as in cities like Los Angeles, but one of the fun things to do in San Francisco at night for street food lovers is exploring the growing food truck scene.
San Francisco is home to a top-notch weekly food truck event called Off the Grid, loved by the locals as well as travelers these days.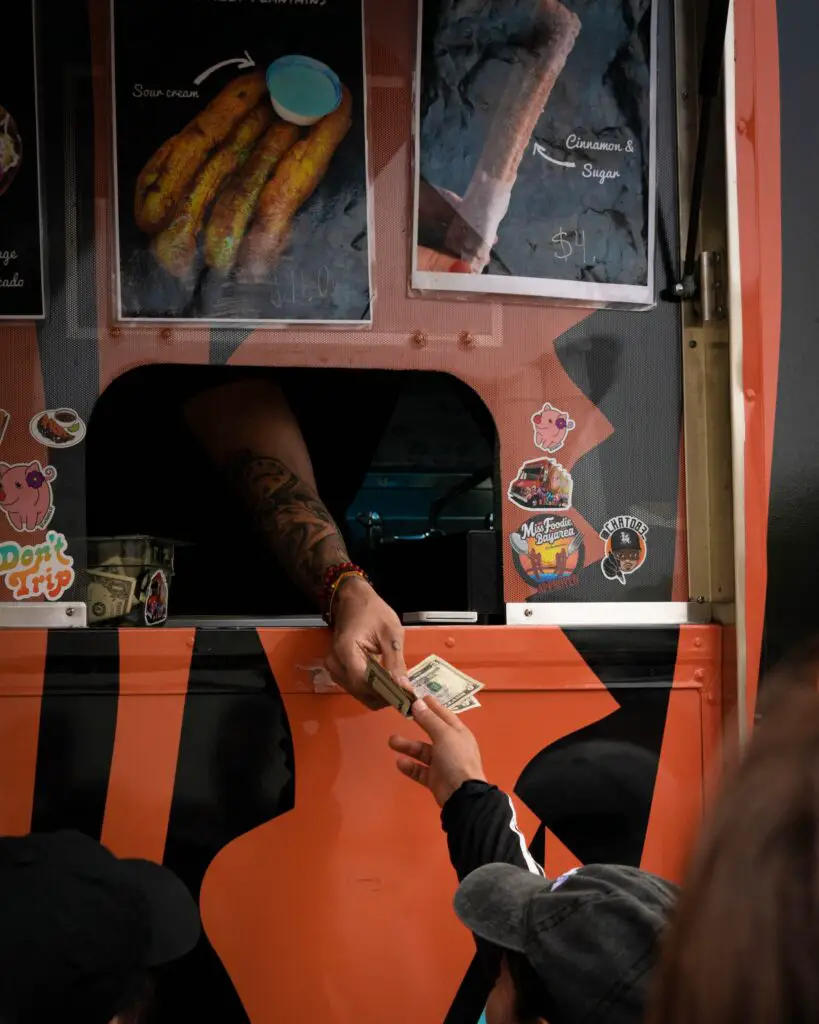 The trucks gather at two places from 5 PM to 9 PM, every Friday night at Fort Mason and every Thursday night at Presidio, where thousands of visitors flock to the 50+ food truck vendors offering a wide variety of global cuisines and local eateries on site.
There are fun games for kids and adults you can enjoy as well.
DRIVE AROUND MARIN HEADLANDS
Driving at night in the city is one of the best ways to get to know its culture, people and stunning views very different from the daytime.
If you love driving, head to Marin Headlands for stunning sunset or late-night photography as the neighbourhood offers unique views of many landmarks of SFC, including the Golden Gate Bridge.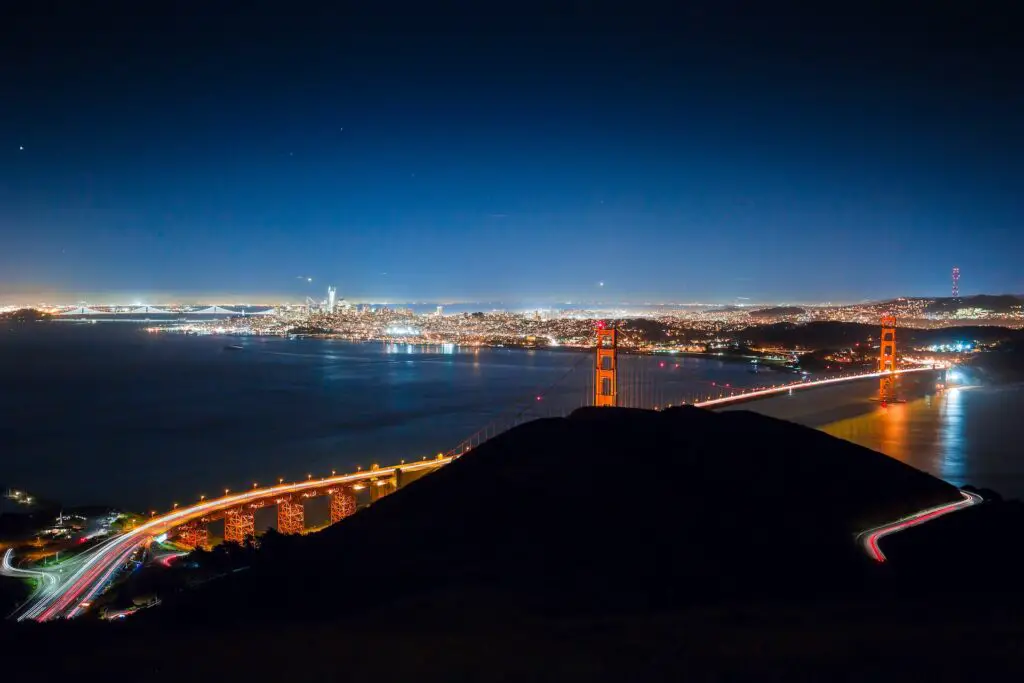 The city lights behind the bridge against the dark sky make for a splendid photo option.
You can drive uphill to view the Bay area and the coast that comes to life with its bars, pubs, and restaurants.
EXPLORE JACK KEROUAC'S ALLEY
If you are a fan of the author and traveler Jack Kerouac, one of the fun things to do in San Francisco at night is exploring Jack Kerouac Alley and around. 
The neighbourhood gets his name as the author, and his buddies spent their time in many places here, including City Lights Booksellers and Publishers, the legendary North Beach bookstore.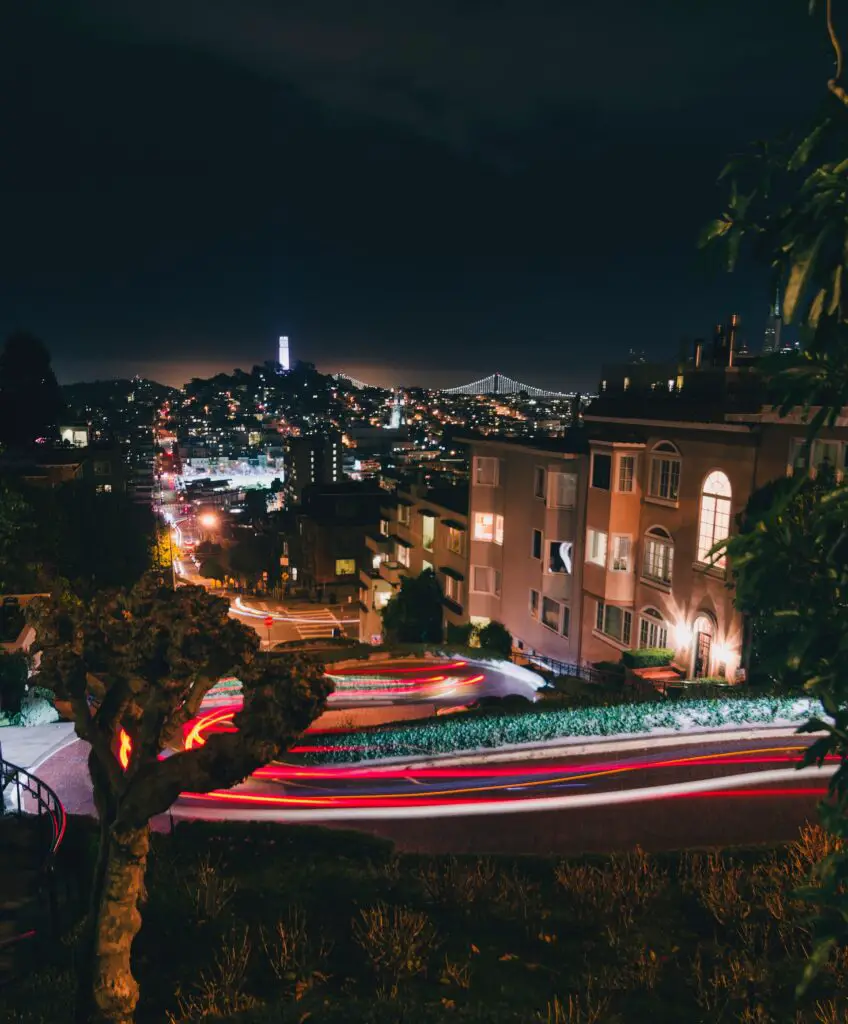 Nearby Beat Museum gives you peeks of his life, including his exhibits.
Another stop is Vesuvio Cafe, a San Francisco institution for local artists, writers, poets, and musicians worth visiting to reminisce about his works.
TRY SAN FRANCISCO CRAFT BEER
Beer may not be the first thing that comes to your mind, given it is a wine haven, but the city boasts some amazing breweries, touring of which makes for one of the fun things to do in San Francisco at night, especially if you love beer.
San Francisco and beer go back to the early revolutionary days, and you can go brewery-hopping all night at some of the best beer bars and brewery taprooms.
Although there are many fantastic breweries in San Francisco, some are worth visiting.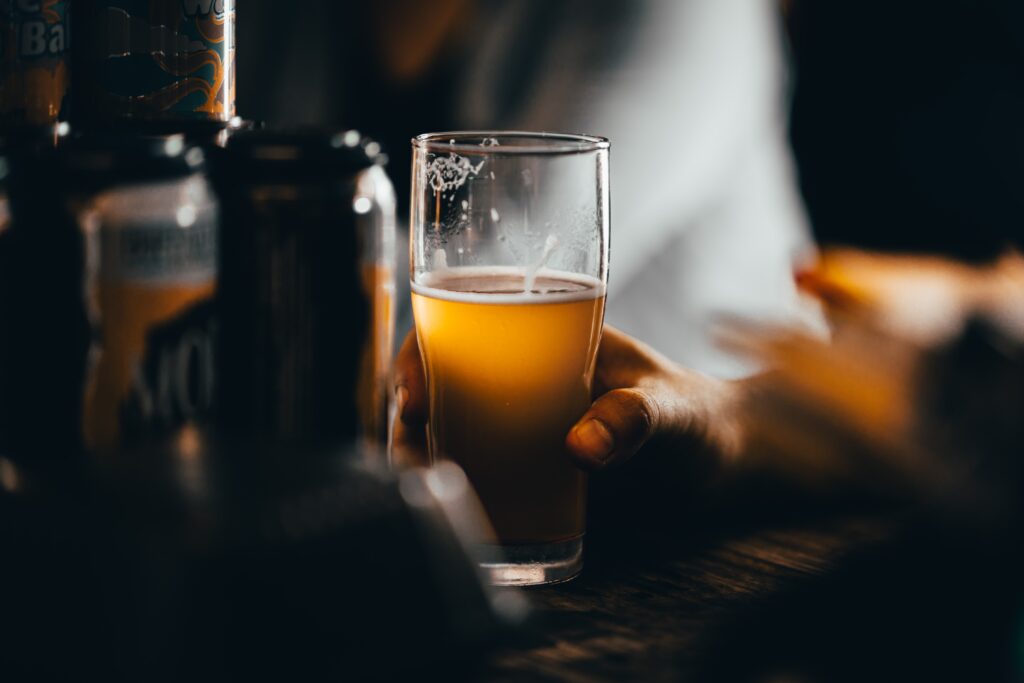 Try Mikkeller in the Tenderloin District, renowned for their craft breweries, or if you want a more sporty vibe, head to SoMa near Oracle Park to Local Brewing.
Toronado is one of the oldest in San Francisco that you must visit for their special OG American craft beer bar.
JOIN TENDERLOIN NIGHT MOVES TOUR
If you are in the city on the third Wednesday of a month, one of the fun things to do in San Francisco at night for adults is going on Tenderloin Night moves tour, held at the Tenderloin Museum. 
It is an adults-only walking tour of the 31-block Tenderloin area, beginning at the corners of Eddy Street and Leavenworth Street.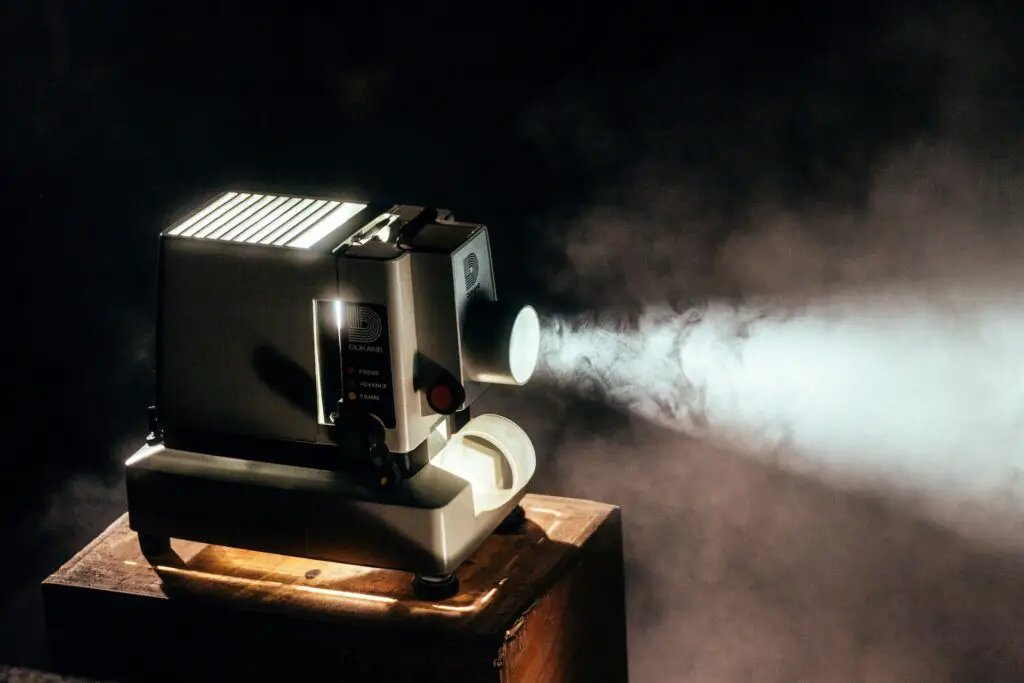 On this tour, you will see the hidden history of the area when it was the vice capital when it was home to artists, creative thinkers, intellectuals, and revolutionaries.
You will see the local landmarks including speakeasies, brothels, gambling centres, and clubs. 
This tour takes place from 6 PM to 8 PM every third Wednesday of the month, which you can book at the museum.
Recommended – 25 Best Cities For Nightlife In Europe
ROMANTIC THINGS TO DO IN SAN FRANCISCO AT NIGHT
DINE AT FOREIGN CINEMA
One of the romantic things to do in San Francisco at night is planning a date night dinner at Foreign Cinema, a famous restaurant in the Mission District.
This restaurant theatre, a magnet for movie buffs, serves California-Mediterranean cuisine in a romantic setting you can enjoy while watching a film.
Operating for 20 years, this chic restaurant has been voted among the top 100 restaurants in SFC.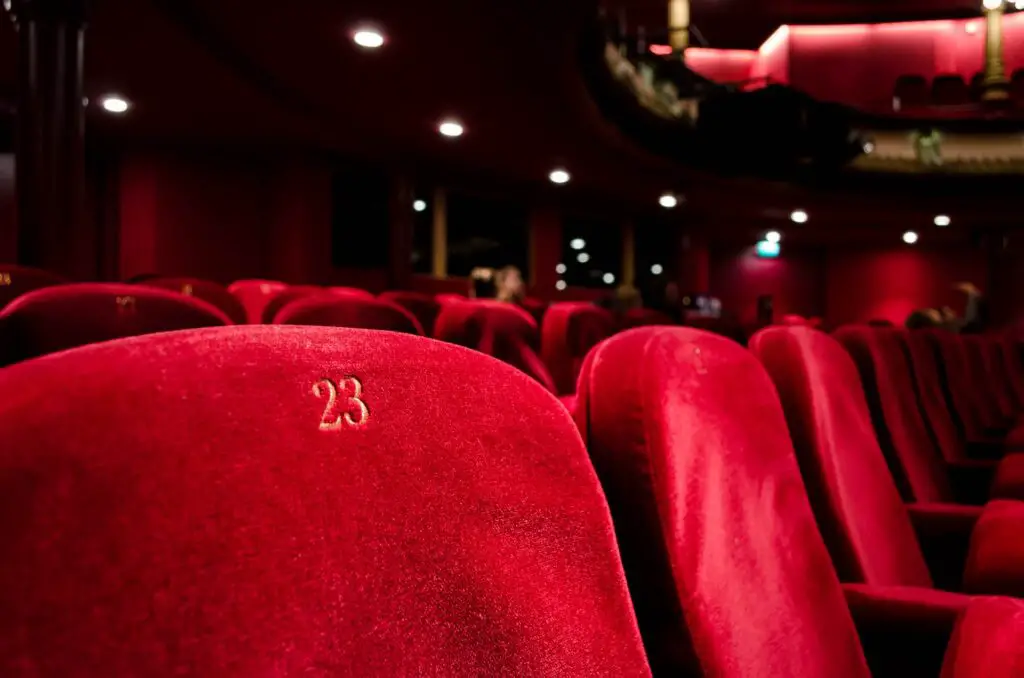 The restaurant is also known for its fantastic decor themed around cinemas, with decorated walls and antique furniture and decor perfectly adding to the classic charms.
Since it is a popular venue, you must book your spot well in advance if you plan your dinner night on weekends and holidays.
GO ON A DINNER CRUISE ALONG THE BAY
One of the romantic things to do in San Francisco at night is a dinner cruise along the bay.
Although a bit chilly, it is a classy experience to witness the stunning skyline of San Francisco.
Hornblower is the most popular company when it comes to amazing cruises, which include a lavish four-course dinner serving delicious cuisines that you will savour as you admire the views from the Pacific Ocean, listen to the music and even dance on the floor.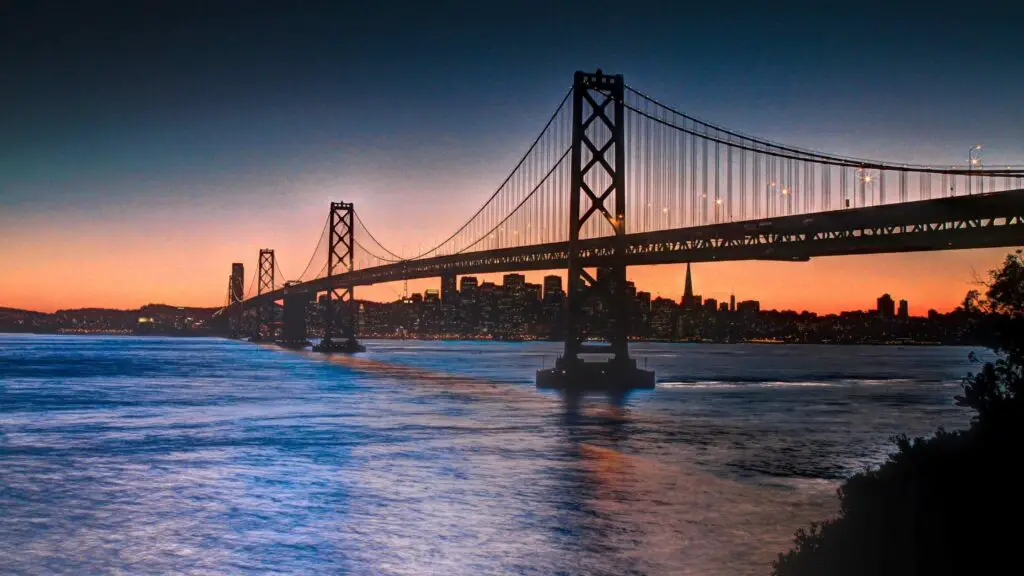 You will pass through famous San Francisco landmarks, like the Golden Gate Bridge, San Francisco Bay, Alcatraz, Angel Island, and the City skyline.
Ensure to carry layers, especially a wind jacket as it can be very chilly in the Bay Area at night.
It is best to book online in advance to secure your spot as it is a popular nighttime activity, especially during peak months. Book here.
Find all the details here – San Francisco: Luxury Brunch or Dinner Cruise on the Bay
WATCH A DANCE PERFORMANCE
If you love dance performances, there are plenty of places to visit in San Francisco at night to enjoy a show or two.
From Latin dance to Mexican, Spanish, Ballet and Indian, you can choose from the variety of shows offered at the best theatres in San Francisco, matching the vibes and crowds of New York!
Some top theatres worth browsing for their latest performances include Yerba Buena Center for the Arts Theater, ODC Dance, and Smuin Ballet.
You can also enjoy dancing at some of the trendy clubs in San Francisco, including the Latin American Club, SalsaCrazy Saturday Salsa Club, and El Toro Night Club.
WATCH MOVIES LATE-NIGHT
If you've already tried out Foreign Cinema and Film Night with the SF Symphony, there is more for movie lovers to do in San Francisco at night!
Many places in the city offer late-night movie screenings best enjoyed by couples, families and solo travelers alike.
Clay Theatre offers regular midnight showings of classic or cult films every month, while if you prefer music and sing-alongs, head to late-night screenings at the Castro Theatre.
ENJOY STARGAZING
One of the romantic things to do in San Francisco at night is stargazing amidst the city skyline, and luckily, there are many secluded places to quietly spend your night under the stars with your special someone.
Reinhart Redwood Regional Park in Oakland is one of the popular spots for stargazing, loved by families and couples.
Here, you can hike to one of the many meadows or groves for unrestrained night sky views.
Mount Diablo Astronomical Society at Mount Diablo State Park is one of the best places if you love astronomy as well, and not just stargazing.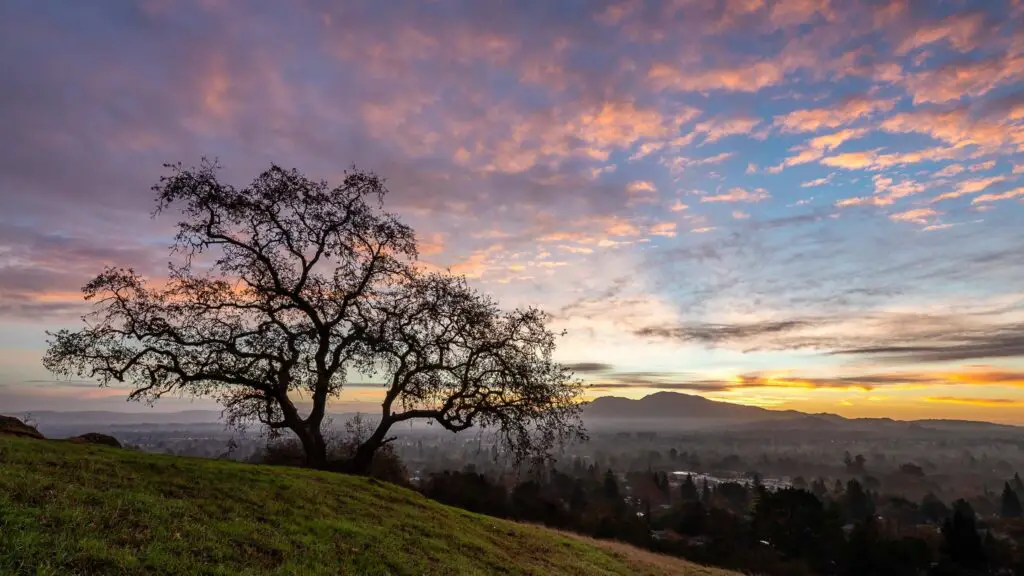 You can experience hands-on astronomy in the many learning activities with different telescopes to watch the planets and stars.
There is also a private stargazing area near Mount Diablo State Park's Parking Lot, one of the best places for beautiful views. 
You can camp on the grounds on the premises overnight to have a romantic night under the stars.
Another spot in Oakland for stargazing is Tamalpais State Park. Its excellent location away from the bright lights offers you clear views of the gorgeous star-filled skies.
WATCH THE OPERA
One of the fun things to do in San Francisco at night that I highly recommend is the San Francisco Opera.
Located in the historic War Memorial Opera House that was built in 1932, the building is worth a tour, too, besides the opera.
You can always choose from the many monthly productions, with some themed ones.
Experience the magic of the San Francisco Opera enjoying classics and the top performances like La Traviata.
SIGN UP FOR AN EVENING OF JAZZ
If you are into Jazz music, one of the top attractions you should visit on your San Francisco trip is the SFJAZZ Center.
Located in the Hayes Valley neighbourhood, the SFJAZZ Center is known for jazz, blues, and world music.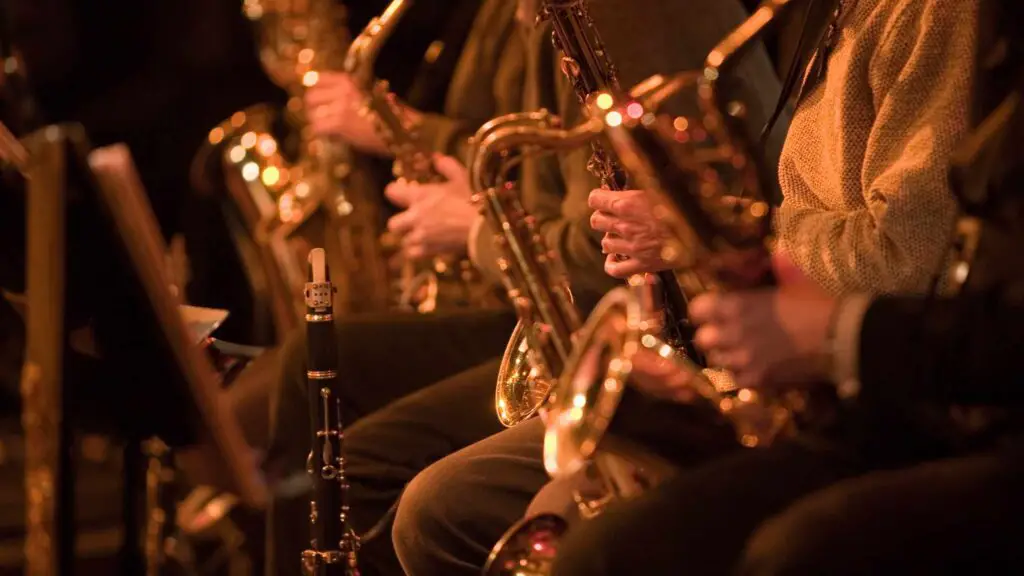 This splendid auditorium that can hold up to 700 people hosts many renowned local talents. 
Check their website for details of the shows and book your tickets for a fun evening with your loved ones.
ENJOY NIGHT SKATING AND BICYCLE RIDES
Another place to enjoy roller skating with your kids at night in San Francisco is near the Embarcadero. 
Every Friday night, roller skaters gather at the Ferry Building and skate en masse down the Embarcadero, a tradition that goes back more than 30 years.
GO BAR HOPPING IN THE MISSION DISTRICT
Exploring the Mission District is one of the best things to do in San Francisco at night; the cultural centre is also home to many entertainment options.
The Mission District is home to many trendy bars, restaurants, and cafes.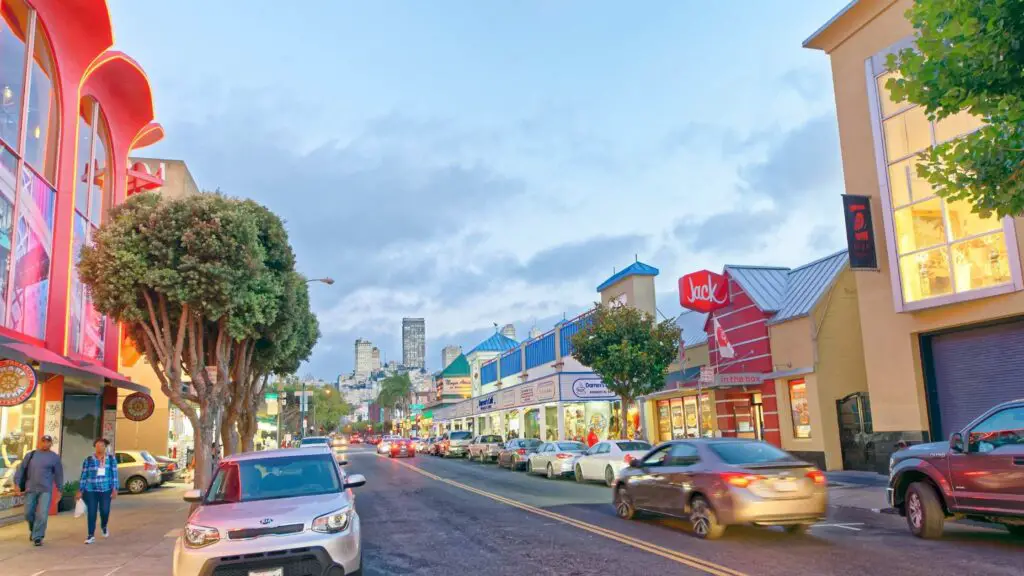 Your visit to the Mission District is incomplete without stopping at the Monk's Kettle, the legendary pub famous for traditional pub fare & a long list of beers, including lots of Belgian varieties. 
If you prefer a wine bar, 20 Spot is a great place that also serves beer you can enjoy listening to slow music.
Trick Dog is one of the more laid-back pubs preferred by families, friends and couples, thanks to its contemporary ambience and many fantastic cocktails, their signature ones.
WATCH MOVIES UNDER THE STARS
Watching movies under the stars never stops being a favourite romantic activity.
One of the best romantic things to do in San Francisco at night is head to Sundown Cinemas, which screen both the classics and recent popular movies.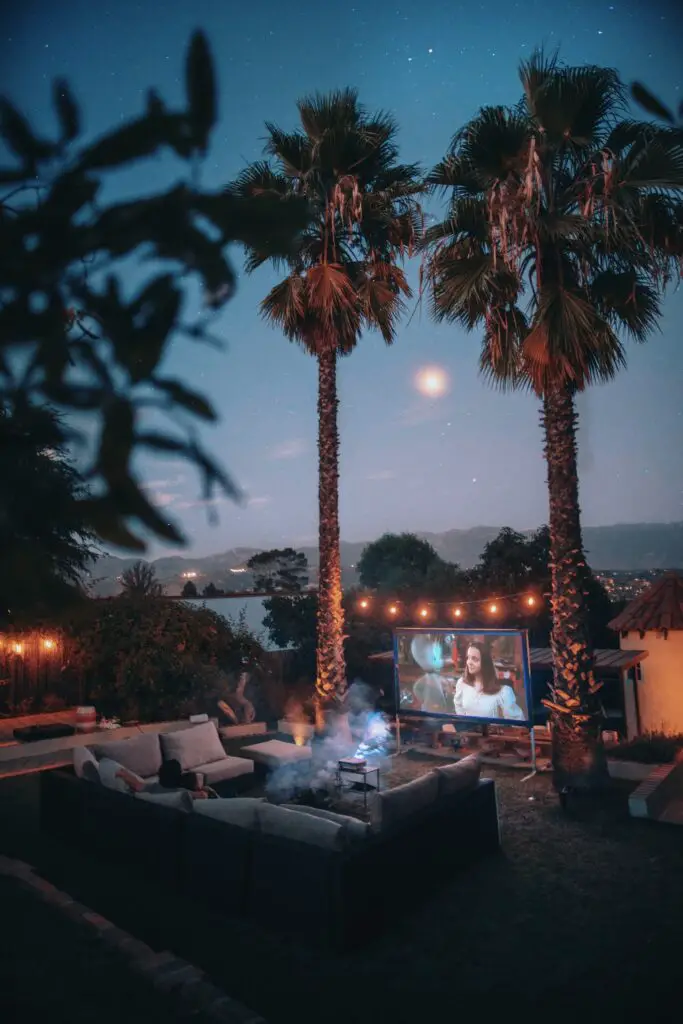 Grab a blanket and some popcorn and head to Hayes Valley to the Proxy Walk-in Theater, which houses regular movie screenings at night almost throughout the week.
ENJOY MOVIES AT SF SYMPHONY
Another top attraction in San Francisco at night if you are into movies is joining a film night with the San Francisco Symphony.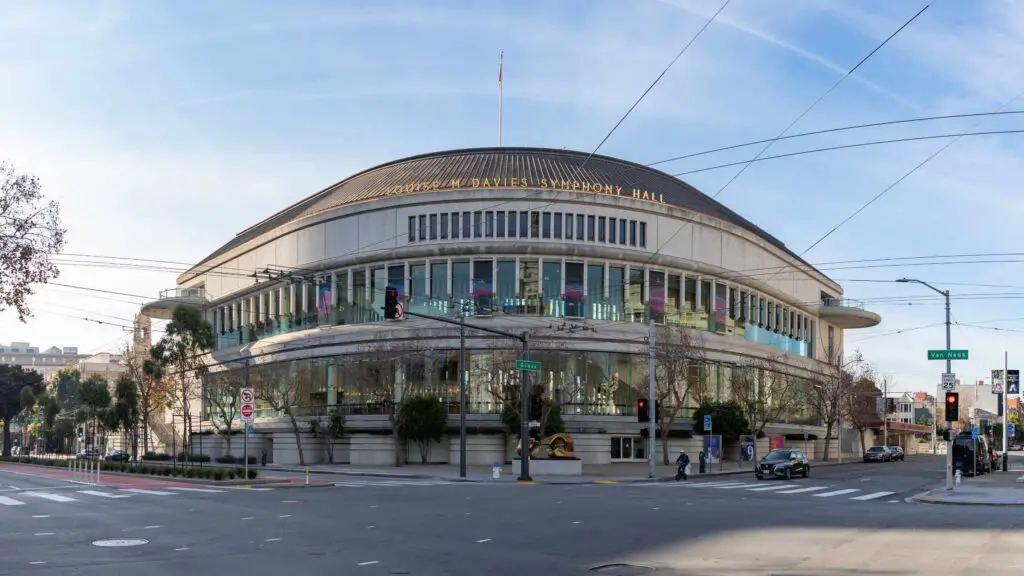 Once or twice a month, the symphony hosts film nights where Hollywood blockbusters with fantastic musical scores are played alongside the live symphony at the Davies Symphony Hall with the movie score performed live by the SF Symphony.
If you've never experienced watching one of your favourite films with a live score, you will love this cool thing.
SOAK IN THE BEST VIEWS OF SAN FRANCISCO AT NIGHT  
If you want more views of the city after the dark, apart from the popular spots, you can go on a quest for the best viewpoints, a free thing to do a night in San Francisco.
Among the famous spots, check out Battery Spencer for stunning views of the Golden Gate Bridge and the Bay area.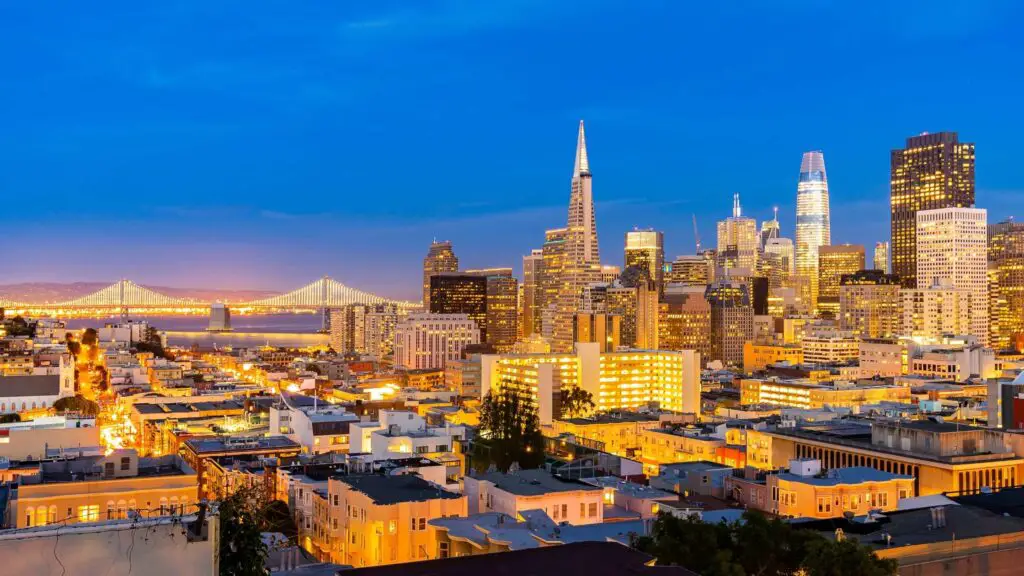 Another place to stop for the views is the Sutro Cliffs, located at the junction of Geary Boulevard near the Pacific Ocean.
You can admire the brilliantly lit night scapes along the sea cliffs, best explored on a walk.
Climb up on the hill in Dolores Park, which is a perfect place for a short stop to marvel at the city lights when visiting the Mission or Castro districts.
MAP OF THE THINGS TO DO IN SAN FRANCISCO AT NIGHT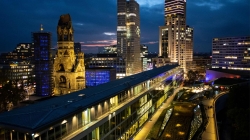 Latest posts by Anna Owen
(see all)