There are so many fantastic things to do in Phoenix at night that no matter what type of night owl you are, expect to be surprised(in a good way, of course) as the city unfurls its nightlife as the sun sets in, painting the sky in gorgeous hues.
Let me be honest, I was keeping my expectations low when I visited Phoenix for the first time. But boy, the city surprised me, giving a new meaning to Arizona nightlife.
The fifth largest city and the capital of Arizona, located at the edge of the Sonoran Desert, is a sprawling Desert metropolis known for its historic attractions, plenty of hiking trails, museums, food, spas and golf courses.
After exploring the tons of incredible activities and attractions in Phoenix, rightly nicknamed 'The Valley Of The Sun', if you wonder what to do in Phoenix at night, you are in the right place.
Whether you want to hop to distinctly-themed bars, glitzy nightclubs, fancy rooftop restaurants, or go beyond these typical nightlife things to explore Phoenix at night with kids after the soaring daytime temperatures lead to cool, breezy nights, I got you covered.
Check out this guide to know all about the top things to do in Phoenix at night, including romantic Phoenix night activities, night attractions in Phoenix to enjoy with your kids, and more.
MORE USA NIGHTLIFE TRAVEL GUIDES
25 Best Party Destinations In The United States For Bachelors
35 Fantastic Things To Do In San Francisco At Night
50 Amazing Things To Do In NYC at Night
25 Fabulous Things To Do In San Diego At Night
TOP THINGS TO DO IN PHOENIX AT NIGHT
WATCH SPECTACULAR SUNSET VIEWS
There is nothing better than starting your night by watching a stunning sunset in Phoenix as the city stays true to its name, The Valley of The Sun, offering spectacular views of the setting sun.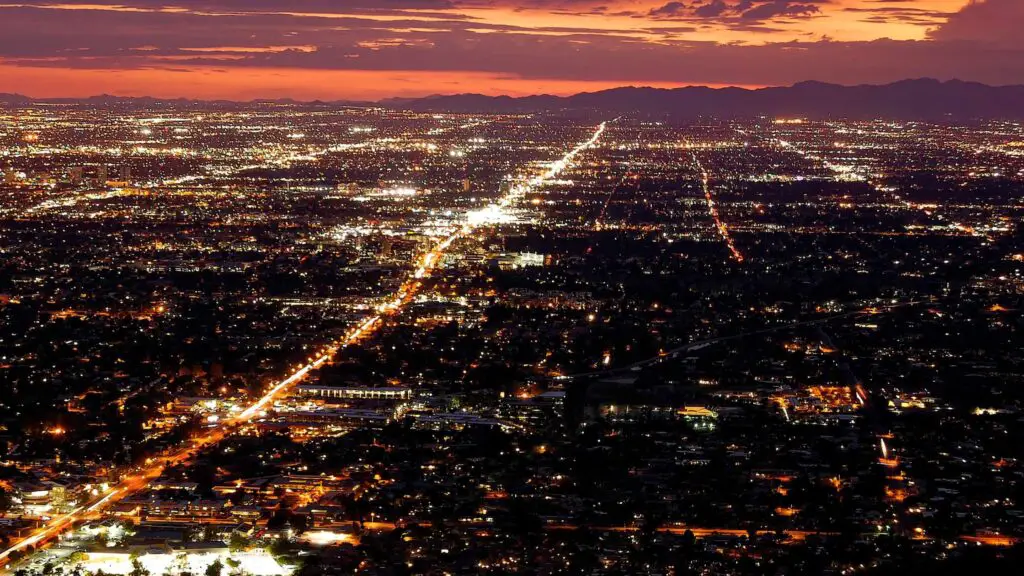 One of the best ways to explore all the things to do in Phoenix at night is by kicking off by watching the splendid shades of golden red, orange, yellow, pink and purple painting the skies forming magical backdrops against the city skyline.
There are many spots to watch this spectacle. If you want to conveniently witness this magic cosying up in your blanket, check out this guided tour.
EXPLORE DOWNTOWN PHOENIX
If you are wondering where to start your night in Phoenix, you are not alone, as this sprawling metropolis can feel overwhelming, especially if you are visiting for the first time.
So the best place to begin is by strolling downtown, one of the fun things to do in Phoenix at night.
It is two blocks of fun, as the neighbourhood is packed with dozens of shopping, dining and entertainment establishments.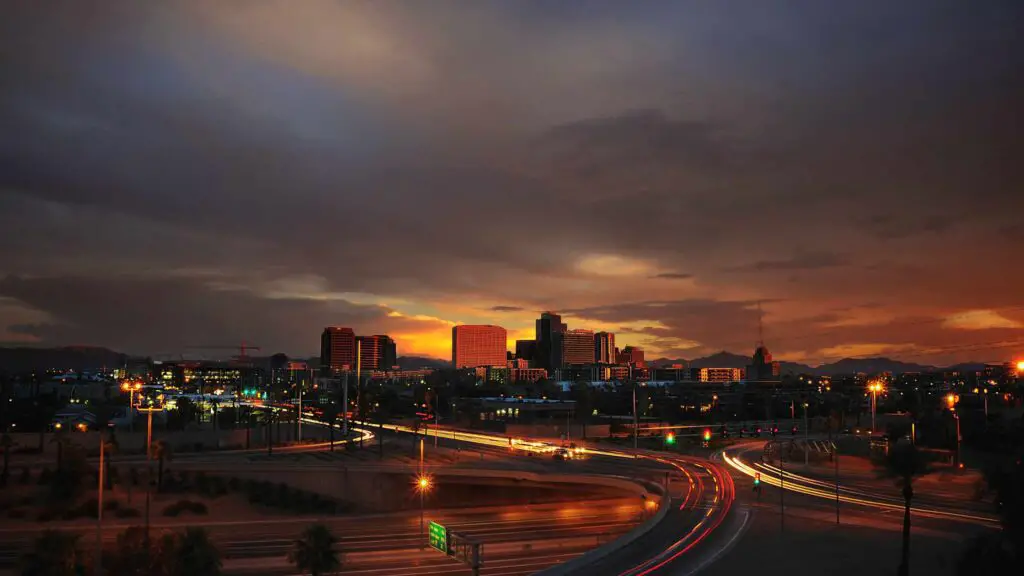 CityScape, in the heart of downtown Phoenix, is the star, a dynamic and urban destination spanning three blocks amidst skyscrapers, including boutique hotels, shops, restaurants and entertainment streets. 
You can easily spend most of your night here thanks to many fun eateries, bars, comedy clubs, bowling, arcade games, cafes, fancy restaurants, and clubs.
Especially those with happy hours are the best, like the Blue Hound or the famous Gypsy Bar, popular among locals and tourists alike. If you are a fan of cocktails, head to Pigtails, a funky bar at CityScape.
CHECK OUT THE DESERT BOTANICAL GARDEN
Among the top attractions in the city is the massive Desert Botanical Garden, opened in 1939 for visitors, spanning 140 acres on the edge of Phoenix in Papago Park.
Exploring the Desert Botanical Garden is one of the fun things to do in Phoenix at night as it gives you access to an incredible collection of over 50,000 plants, including more than 4,000 different species, including the rare and endangered plants.
Check out the many species of towering cacti, succulents, wildflowers and a vast range of agave amidst the red rocks of the Papago Buttes on any of their five thematic hiking trails.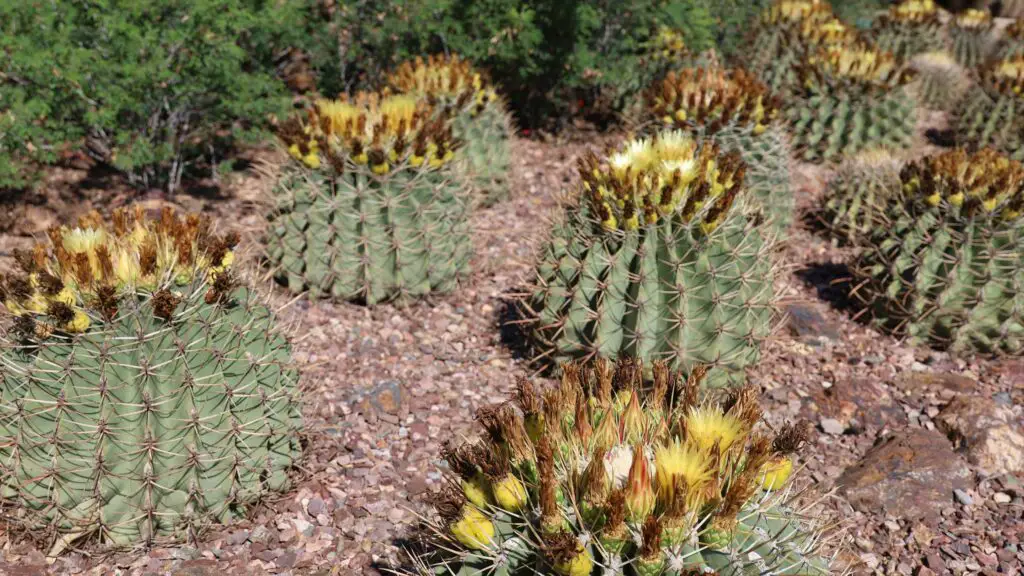 If you are in Phoenix in December, explore the garden at night as they host special events, activities, and celebrations for Christmas, including the fantastic annual festival of lights, Las Noches de las Luminarias as over 10,000 lanterns magically lit the entire garden.
Between July and September, Desert Botanical Garden regularly hosts a lot of special events like Flashlight Nights to explore wildlife and night-blooming plants with a flashlight, musical performances, puppet theatre, and evening farmer markets.
Opening hours: Until 10 PM from Sunday to Wednesday and 11 PM on Thursday and Friday.
WATCH DRIVE-IN MOVIES AT GREATER PHOENIX
Who does not love drive-in theatres? One of the fun things to do in Phoenix at night is a movie night in a vintage-styled theatre where modern technology is beautifully blended.
There are two drive-in movies to have a fun movie night at Phoenix. Enjoy a movie from the comforts of your car at Digital Drive-in AZ or West Wind Drive-in, both famous for their big screens, excellent sound and snack bars.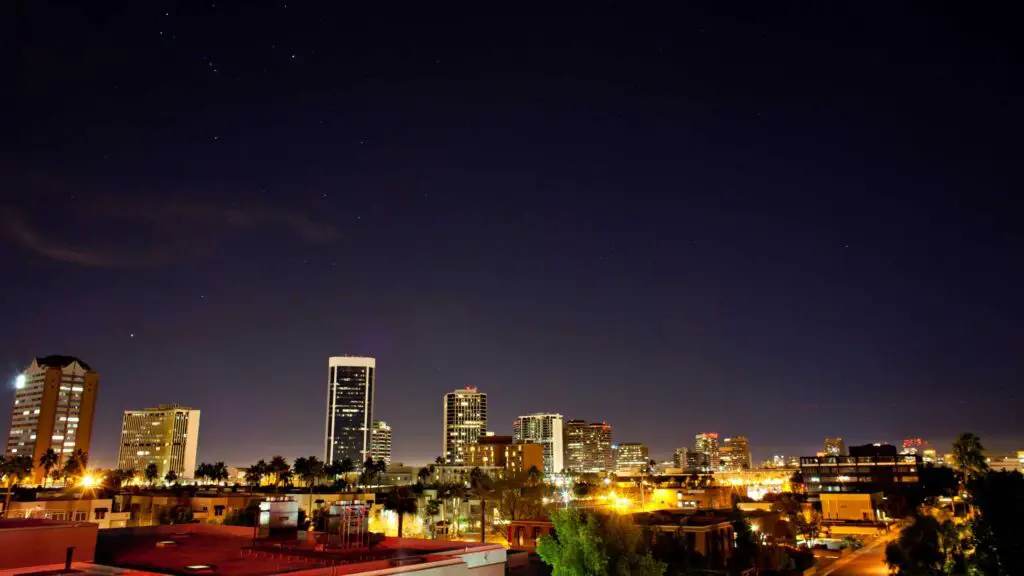 The West Wind is located at 5650 N 55th Avenue near Glendale, while The Digital Drive-In Az is located at Alma School Road, Mesa.
Admission at both places starts around $8 per vehicle, with additional charges as you go. In West Wind, Tuesdays are family fun nights, which means you can get the tickets at almost half rates.
HEAD TO PHOENIX ART MUSEUM
With over 19,000 works of art, there is plenty to discover at Phoenix Art Museum, which houses many special night events on selected days, visiting one of the top things to do in Phoenix at night.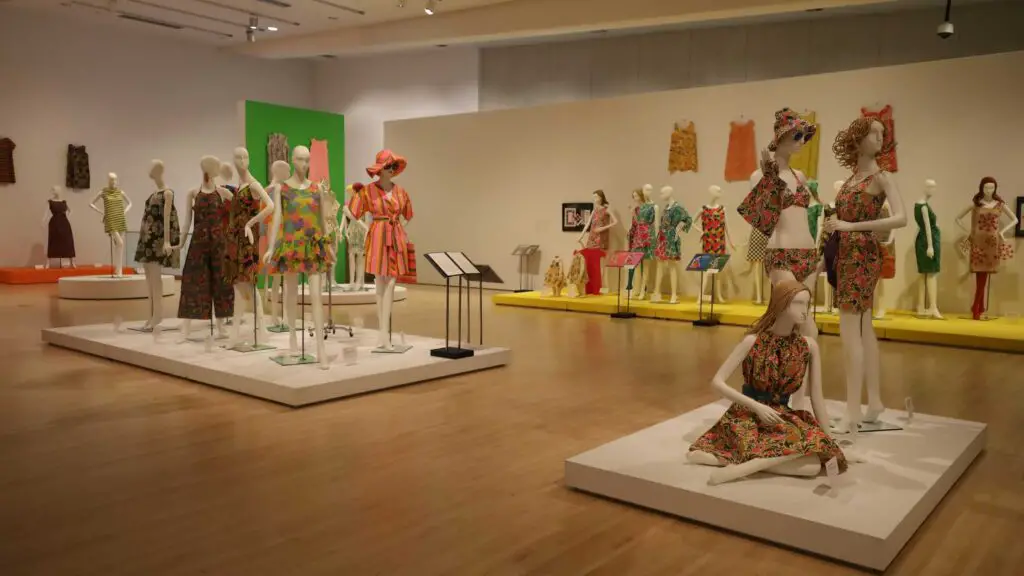 Every Wednesday and on the first Friday of the month, the museum is open late until 10 PM, giving you enough time to check out a wide range of exhibits from nine collecting areas, from the 18th Century art to modern-day collections in Art of Asia galleries, European collections, and Latin American collections.
The museum also offers lectures, tours, films, and other program events to enlighten and entertain visitors of all ages, so kids will love learning something from these exquisite collections from around the world.
ENJOY STARGAZING WITH YOUR KIDS
If you love gazing at the night sky as I do, you are in for a treat. Thanks to the crystal clear skies and many fantastic spots, stargazing is one of the popular things to do in Phoenix at night with kids.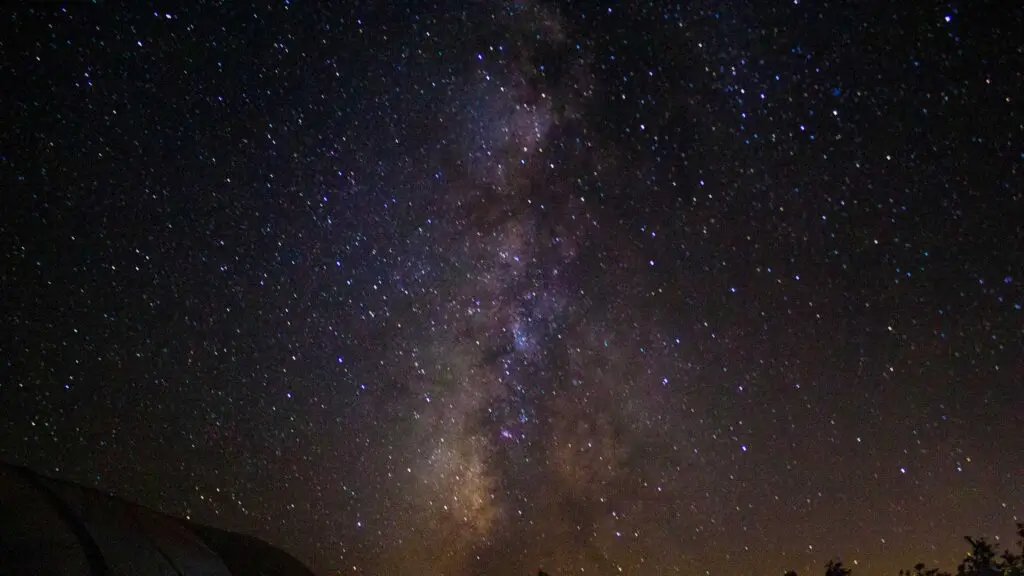 Head to Phoenix Mountains Preserve, South Mountain Park and Preserve, Lost Dutchman State Park, The White Tank Mountain Regional Park, McDowell Mountain Regional Park and Cave Creek Regional Park, some of the best spots to look down at the twinkling city or gaze skyward against the stunning desert backcountry.
If you're excited to see more, check out one of the tours departing from Phoenix where experts will guide you to spot the star clusters and constellations via binoculars.
GO ON GHOST HUNTING TOURS
If you're in Phoenix looking for a little something more than the regular night activities, be prepared to be spooked on one of the haunted tours.
One of the fun things to do in Phoenix at night is to see its eerie neighbourhoods, listen to the gory past, and hunt for ghosts in the ancient buildings and quirky neighbourhoods.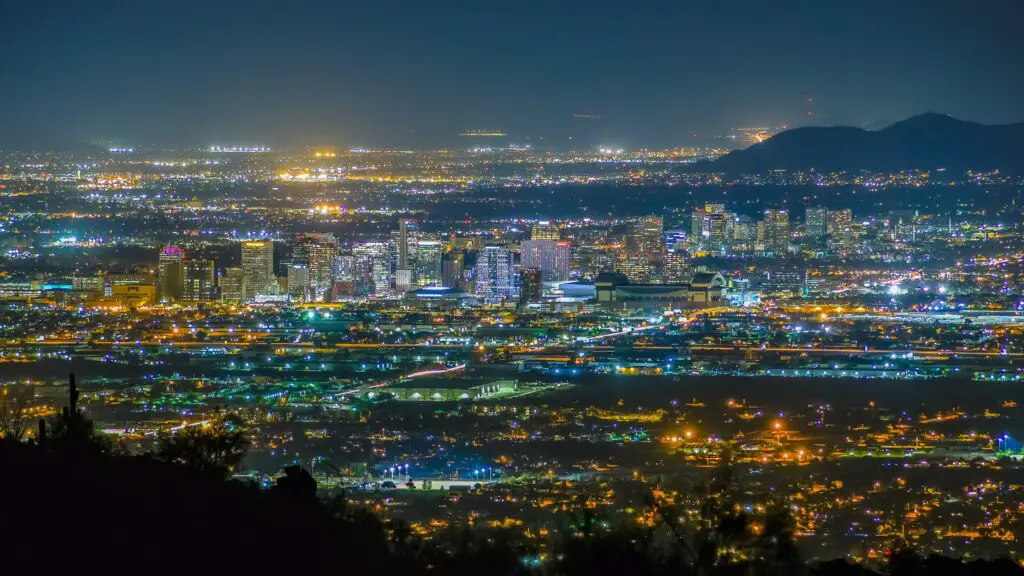 On this guided night tour of ghosts, you will hear all about Phoenix and its notorious true-crime history, from a few truly scary tales to even funnier stories as you explore some of the most haunted locations in the city.
Some of the locations you'll cover include the infamous Hotel San Carlos and the Rosson House. Check the details of the tours here.
FUN THINGS TO DO IN PHOENIX AT NIGHT
PUB CRAWL BY BIKE
How about combining biking and hopping pub? Well, it is one of the fun things to do in Phoenix at night if you have never done that before!
Phoenix boasts a bustling entertainment district packed with pubs, bars, fancy rooftop restaurants, excellent cuisines from the best restaurants, and so much more.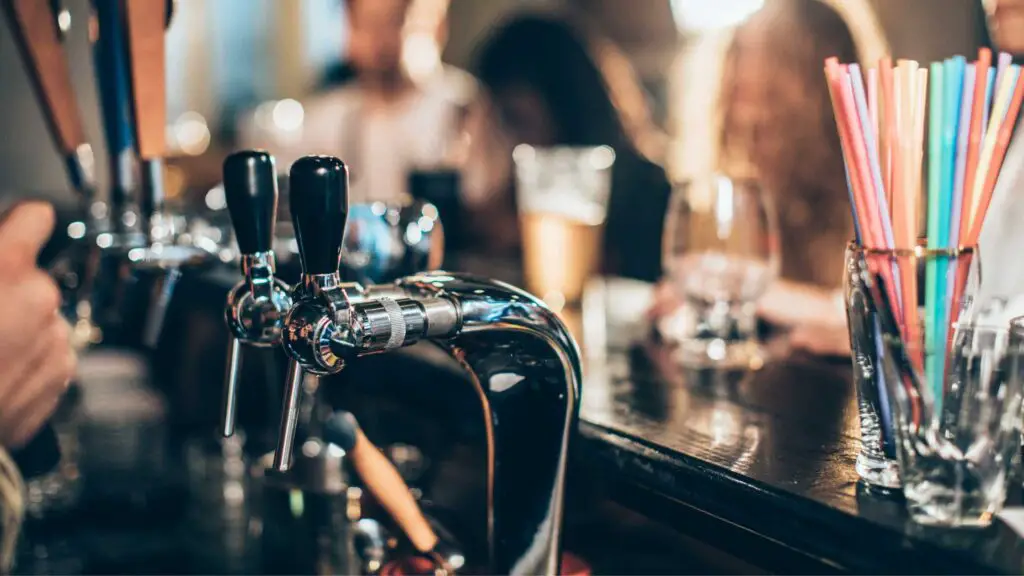 Some of these pub crawl bike tours even go as far as Scottsdale, which means it is two birds with a single shot!
Choose from downtown or the old town Scottsdale, or you can take their tours for two nights of biking and pub hopping.
Usually, these tours start after 8:30 PM and last several hours depending on the ones you choose. 
Here are our best recommendations:
PLAY ESCAPE GAMES WITH YOUR FRIENDS
If you're into solving puzzles, you can be a detective for the night thanks to some fantastic puzzles and Escape rooms scattered around the city.
One of the fun night things to do in Phoenix with your friends is a fun game night. Head to Puzzle Effect, known for its puzzles and clues and escape rooms.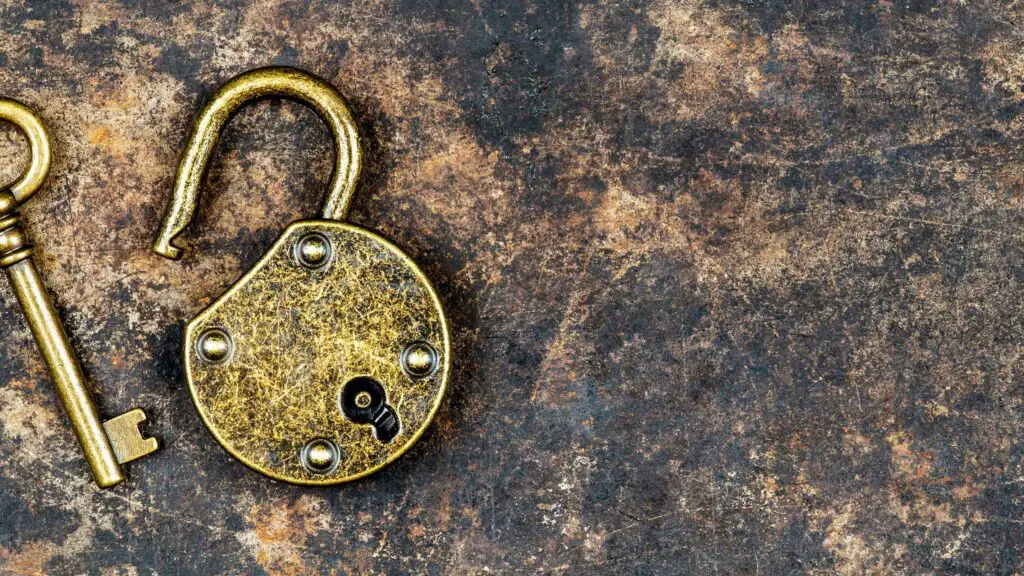 There are many themed puzzles with interesting story-based rooms like Curse on the Emerald Sea and Grim Stacks. 
Usually lasting for an hour, it is one of the activities that will kick your adrenaline to high levels thanks to all the thinking and finding the clues.
In downtown Phoenix, there is another popular Epic Escape Game known for its unique puzzles and bizarre-themed escape rooms.
GO ON THRILLING RIDES
Whether you are traveling with energetic kids or want to let loose your inner child, head to Castles N' Coasters Amusement Park for a fun-filled evening in northwestern Phoenix.
One of the fun things to do in Phoenix at night, Castles N' Coasters Amusement Park is home to tons of rides and games with a variety of themes, including the wild west and ancient middle eastern themes, offering something for every type of visitor of all ages.
Spanning 10 acres, the park is open until 10 PM every night giving you enough time to enjoy Go Carts, mini golf, roller coasters, zip lines and arcade games.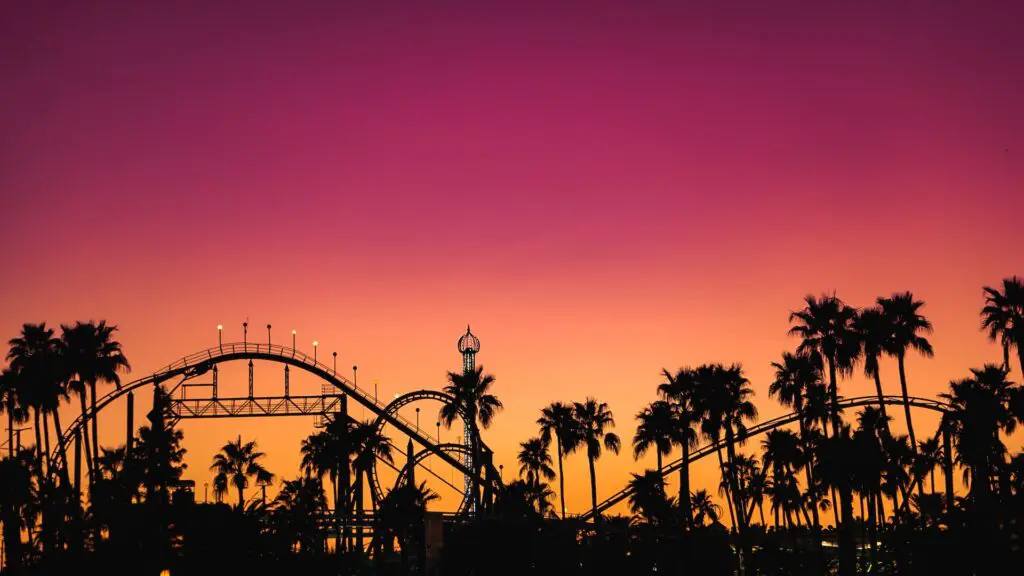 If you are a fan of roller coasters, I highly recommend the two-loop roller coaster Desert Storm.
If you want something less scary, try the Skydiver, to free fall from 120 feet in the air, or The Patriot.
The best way to cool off at night is to head to the Splashdown log flume water ride.
Horror lovers will love the scary but thrilling XD Dark Ride with fearful zombies in a horror-themed fiesta.
For something different, head into the crazy Stranger Stuff Fun House, try the swinging Viking ship, or the bumper cars or the Sea Dragon ride.
TAKE A TRIP TO THE PHOENIX BAT CAVE
One of the quirky and fun things to do in Phoenix at night is heading to the bat cave on the north bank of the Arizona Canal near Colter Street.
After sunset, you can watch over twenty thousand Mexican free-tailed bats flying out of this cave to begin their night of feeding. Once a hidden gem, it is now a popular nighttime activity in Phoenix.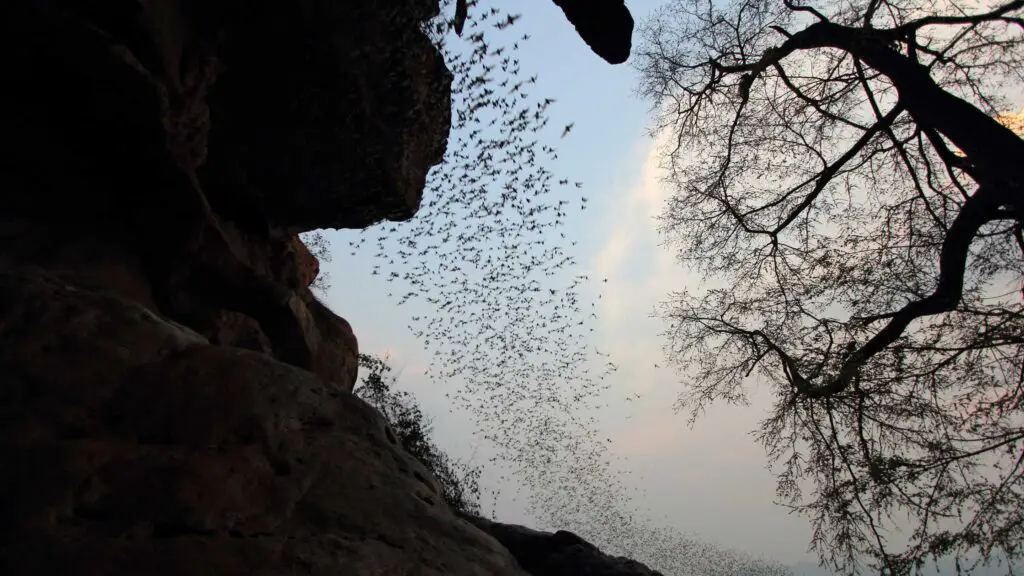 Step onto a deck specially built for watching these nocturnal creatures going on about their life. If you wish to know more, look out for the signs to learn about their behaviour.
Mexican free-tailed bats habitat this cave every year from May to October to breed and raise their young. Watching them all fly out squeaking and chirping is a unique phenomenon worth checking out in Phoenix at night for sure.
The bats usually arrive as early as March and stay until October. The best time for watching them is the summer season, from June through August.
GAMBLE THE NIGHT AWAY IN PHOENIX
When you are on a holiday, it is time to splurge a little, and what better than casinos to try your luck? 
One of the fun things to do in Phoenix at night is gambling, playing blackjack or baccarat with friends at Gila River Resorts & Casinos, located near Sky Harbor Airport.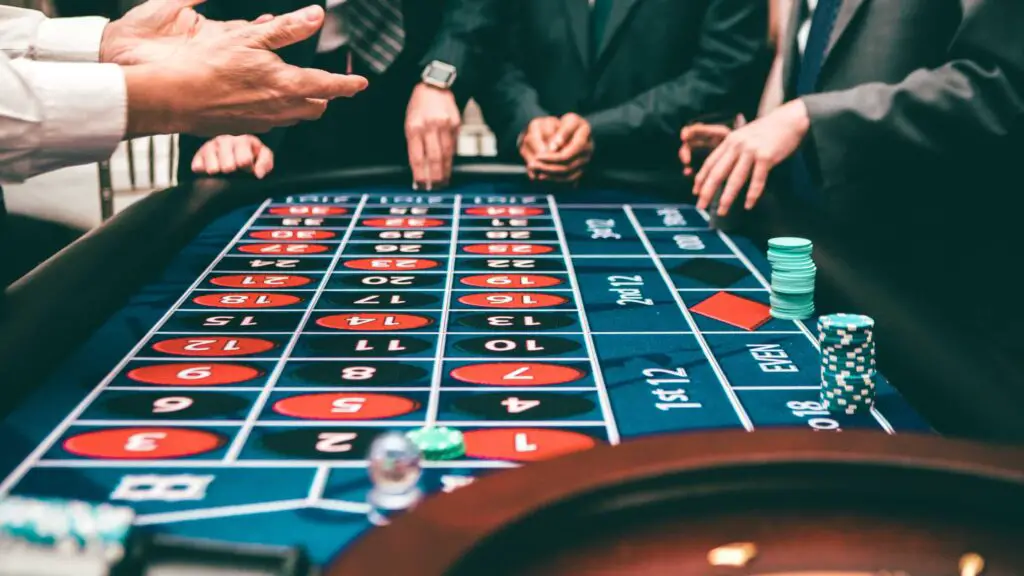 One of the top hotels in the city, Gila River Resorts & Casinos in the East Valley, as the name says, features a casino with a thousand slots, an equestrian centre, and a 36-hole golf course.
There are also many fun events held by the hotel most of the nights, especially during peak holiday months and weekends, ranging from comedy nights to live musical performances by favourite local bands.
Check out the hotel's events schedule and room details here to plan your visit.
ENJOY CLASSICS AT FILMBAR
One of the unique things to do in Phoenix at night is watch classics at FilmBar, a Phoenix cinema famous for screening indie, foreign, and cult classic movies.
This multiple awards-winning theatres has many branches functioning as pop-up theatres, including the Nile Theater, PHX Art Museum, and the Orpheum Theatre.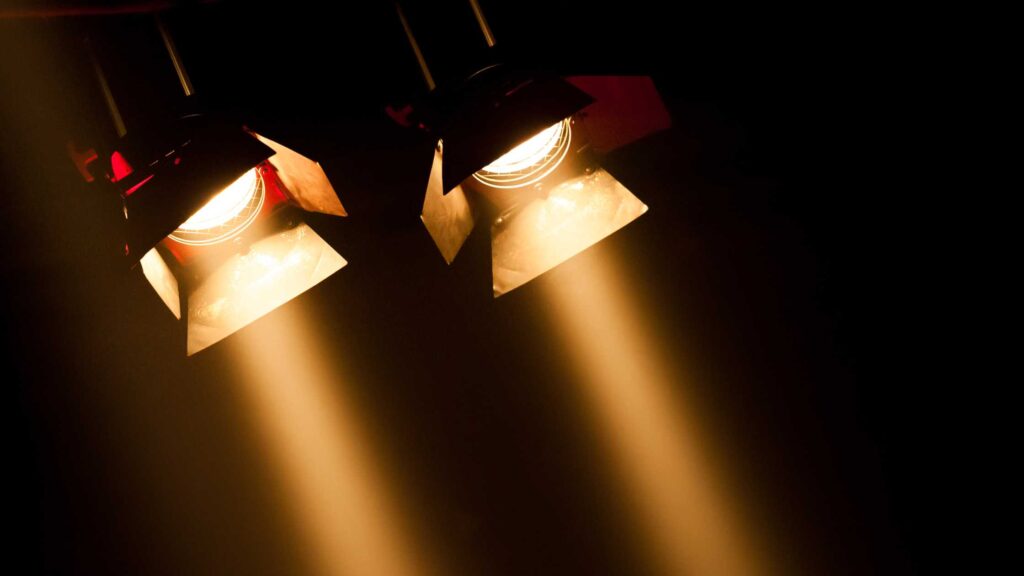 The original venue is located on 2nd Street and features a bar.
Grab your popcorn or craft beer to have a fun night with your friends in Phoenix at FilmBar for an assured fantastic time.
Opening hours: Weekdays from 5 PM to 12 midnight and 2 PM to 12 midnight during weekends. 
GO HIKING AT NIGHT
Switch on your headlamp for a hike under the stars, one of the fun things to do in Phoenix at night, and a respite to avoid the scorching heat during the daytime.
Papago Park, Piestewa Peak in the Phoenix Mountains Preserve, McDowell Mountains Regional Park, and South Mountain are popular Phoenix hiking spots which allow accessing some trails at night.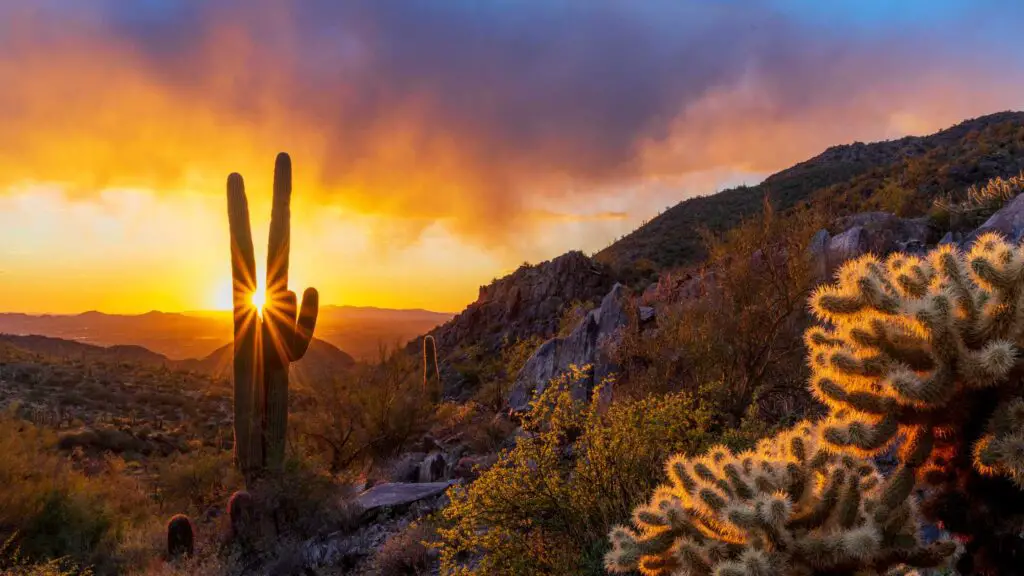 If you prefer joining a guided hike, Spur Cross Ranch Conservation Area and Usery Mountain Regional Park offer guided, interpretive moonlight hikes and wildlife walks with a ranger on select summer nights. Check the schedule for events.
Admire the spectacle of millions of stars brightening Arizona's velvet night sky surrounded by typical rugged wilderness around Phoenix.
JOIN A NIGHT PHOTOGRAPHY TOUR
For photography lovers, one of the best things to do in Phoenix at night is to join one of the many guided photography tours where local experts will take you to the best spots around Phoenix to capture some of the fantastic shots of the city.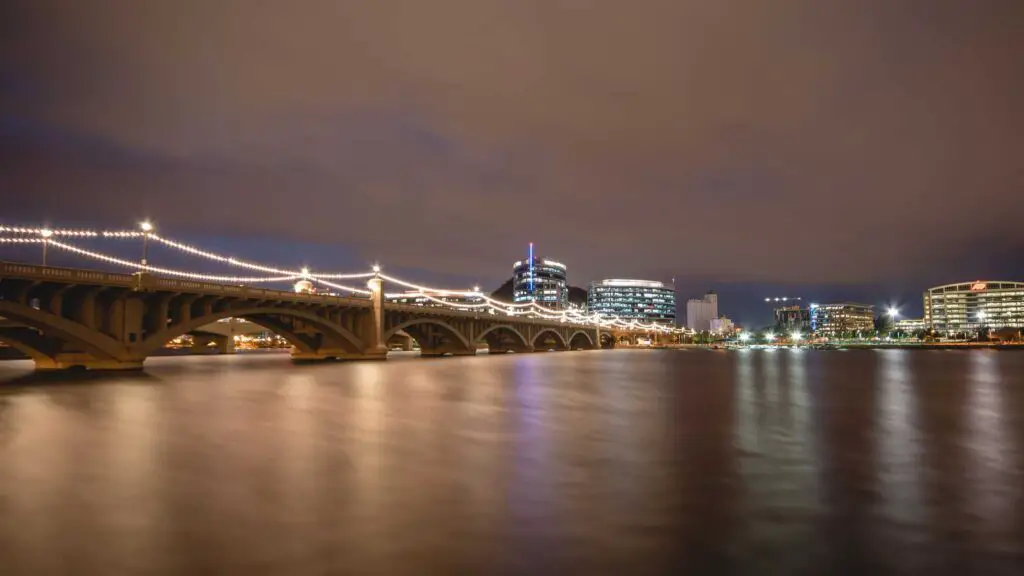 This tour can be customized according to your preferences and duration, depending on which areas you wish to cover or the type of shots you like to focus on.
ROMANTIC THINGS TO DO IN PHOENIX AT NIGHT
SIGN UP FOR MOONRISE TOURS
If you are in Phoenix around a full moon, join one of the Moon tours that take you through stunning views of the glowing moon over the Saguaros-filled desert landscapes, a splendid spectacle not found anywhere else in the world! It is one of the most romantic things to do in Phoenix at night.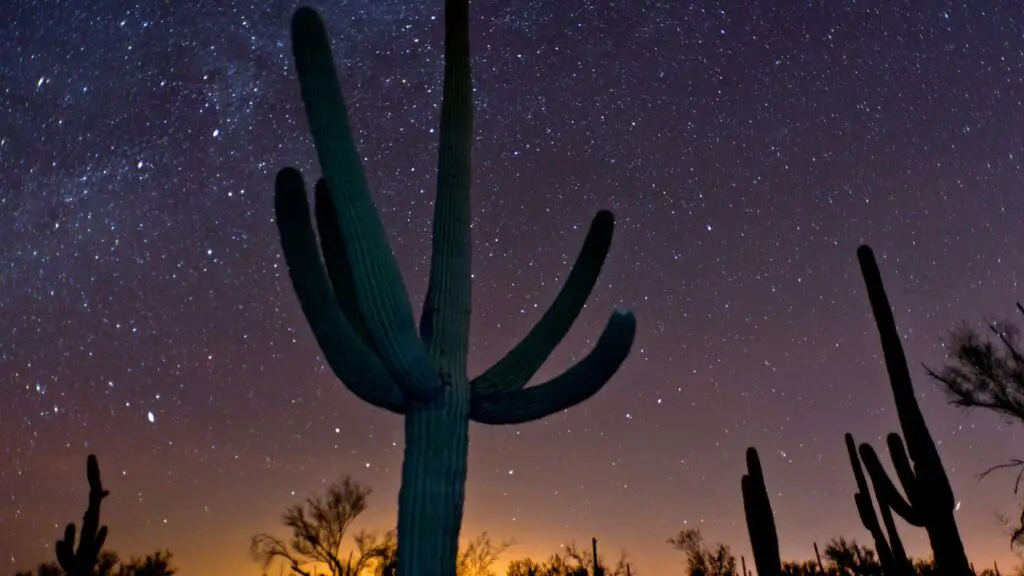 From June to October, during the full moon and two days before, the Arizona Territorial Adventures offer moonrise tours with whom you can watch the moon beautifully rising over the landscapes in the Sonoran Desert.
ENJOY KAYAKING AT NIGHT AT THE TEMPE TOWN LAKE
Have you ever tried Kayaking at night? Well, head to Tempe Town Lake to enjoy another of the romantic things to do in Phoenix at night.
Tempe Town Lake, an artificial reservoir, is a popular place for a fun paddle on Friday evenings in summer.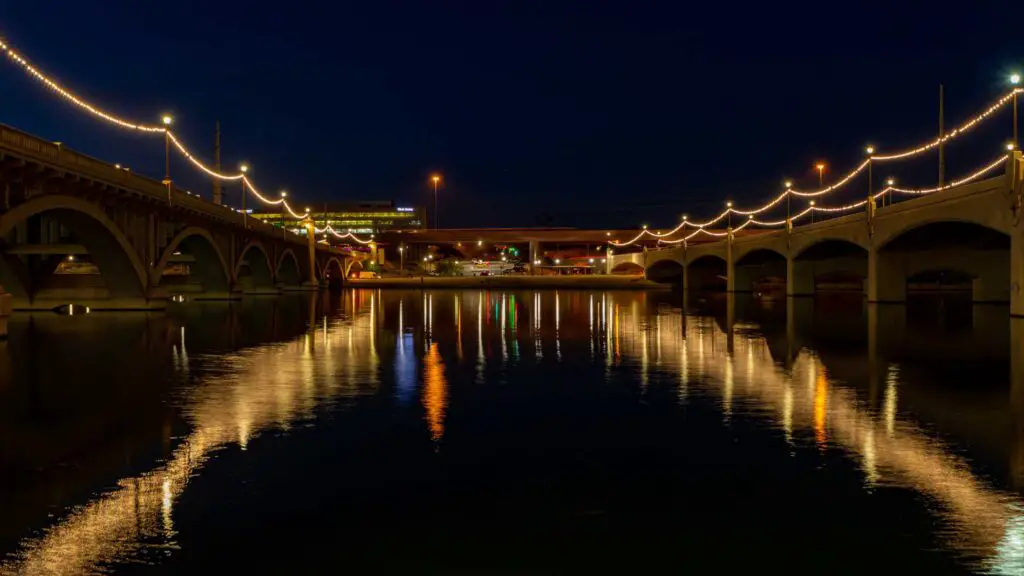 Enjoy the views of being under the stars as you paddle and glide across the water while you glow bright, thanks to kayaking with accessories that glow in the dark.
The prices start at $30 per adult, and you can enjoy paddling between 7:30 PM and to 9:30 PM.
ENJOY A NIGHT OF SYMPHONY
If you enjoy symphonies, the capital of Arizona is home to the Phoenix Symphony, which hosts events not in one but in five different locations in the city.
It is one of the most romantic things to do in Phoenix at night for music-loving couples.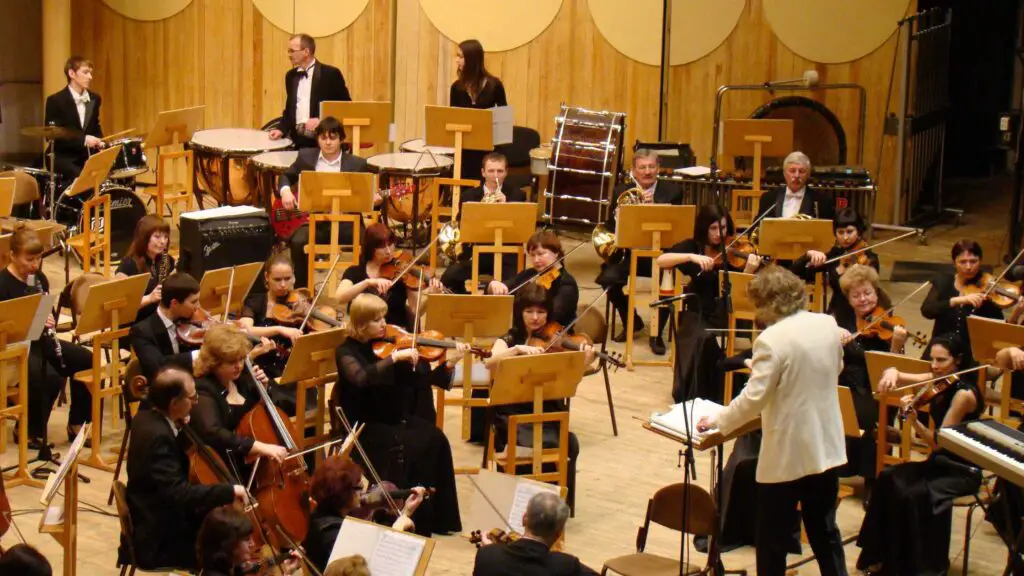 Check online for the events at their different venues around the city, including Symphony Hall, Mesa Arts Center, Pinnacle Presbyterian Church, Orpheum Church, and ASU Gammage.
Famous musicians line up to give beautiful glimpses of musical culture in this part of Arizona, ranging from classical to chamber and family programs.
Reach the venue at least an hour before the symphony's performance, and it is best to book your tickets in advance.
WATCH COMEDY SHOWS
It may not be as great as California when it comes to comedy scenes, but there are plenty of clubs that will give you a fantastic time filled with giggles in the city.
Attending one or a few comedy shows is one of the romantic things to do in Phoenix at night as there is nothing better than laughter to get the mood going.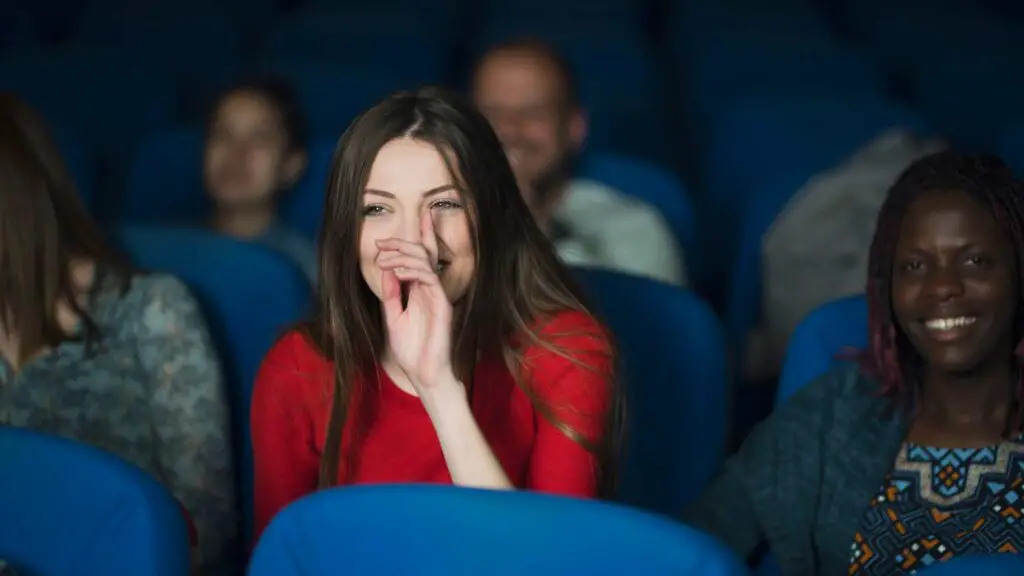 With so many different styles of humour to explore, there's something for everyone who loves a good joke.
Head over to Stand Up Live, Tempe Improv or CB Live, House of Comedy, and Stir Crazy Comedy, popular in Improv, live shows hosting local and national comic artists.
MAP OF THINGS TO DO IN PHOENIX AT NIGHT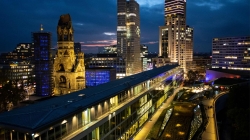 Latest posts by Anna Owen
(see all)