Seattle at night is fascinating, and no matter how you choose to spend the evenings, you will love exploring the largest city in Washington State.
Because there are so many fantastic things to do in Seattle at night, the Emerald city, known for its amazing music scene, gastronomy, outdoor spaces, and coffee, is also one of the best places for nightlife in the USA.
From many quirky museums to fun outdoor adventure activities and gorgeous skyline views, you can choose from the best Seattle night attractions and many entertainment options in eclectic neighbourhoods, as this West Coast city never sleeps.
The Pacific Northwest's largest metropolitan area is known worldwide as one of the top birthplaces for rock and independent music, steering the careers of Nirvana, Pearl Jam, and Soundgarden.
From legendary jazz supper clubs to hip underground performance art and rave venues, you are bound to have the wildest times enjoying the nightlife in Seattle.
Read further to check out all the awesome things to do in Seattle at night, something on offer for every visitor.
THE BEST THINGS TO DO IN SEATTLE AT NIGHT – TOP TOURS
Check out the details of all the tours here.
If you are looking for a long trip via train, I recommend you to check out BEST Seattle Amtrak Coast Starlight Redwood 8 day Tour from SF, one of the beautiful train experiences that I have ever had in the US.
TOP THINGS TO DO IN SEATTLE AT NIGHT
SPEND THE NIGHT AT SPACE NEEDLE TOWER
One of the top spots in the city for enjoying the best views in Seattle at night is climbing the Space Needle Tower, an iconic landmark tower 605-foot high, weighing an impressive 9,550 tons, built to withstand winds blowing up to 200 miles per hour.
Constructed in the 1960s, Space Needle Tower is one of the centre attractions dominating the skyline, and what better than being at the top of this tower to watch magnificent night views of the city?
Located at the Seattle Center, the tower comprises an observation deck and a famous rotating restaurant, The Loupe Lounge, atop a revolving glass floor, the first ever in the world.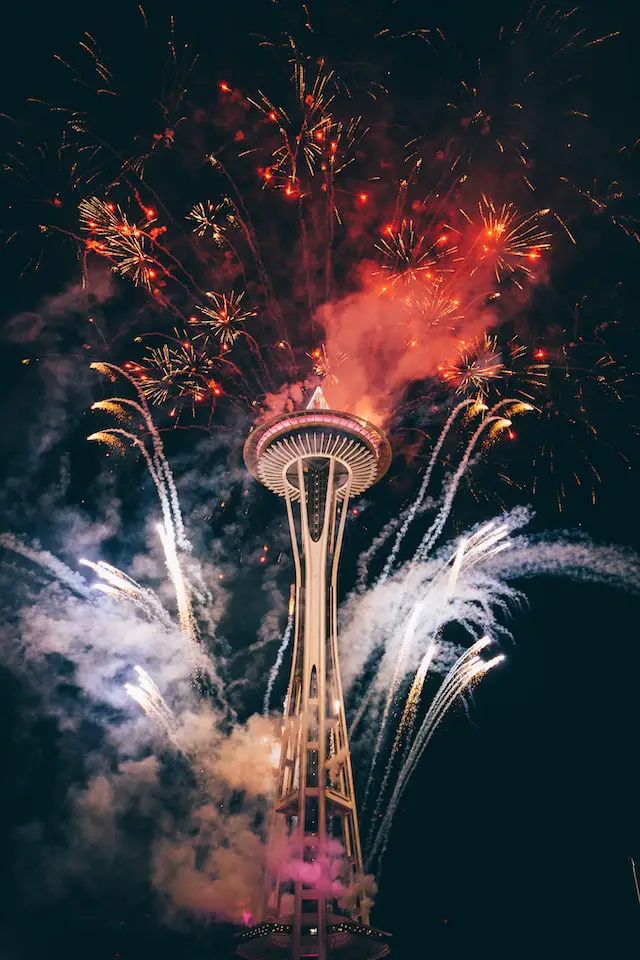 It will only take less than a minute on the elevator to reach the 520-ft-high observation deck, where you will find many telescopes to enjoy the stunning panoramas.
You will love incredible night views of the Olympic Range mountains, Elliott Bay, downtown, Mount Rainier, and Lake Union.
For some small bites and coffee, head to Atmos Café here.
Whether you want to watch a gorgeous sunset or plan a romantic date night, this is an excellent spot to enjoy Seattle at night.
Opening hours – Mon – Thu: 10 AM to 7 PM; Fri – Sun: 9 AM to 7 PM 
Entry – The ticket to the elevator is around $25 to $50 per person.
RECOMMENDED TOURS
EXPLORE MUSEUMS IN SEATTLE AT NIGHT
One of the top things to do in Seattle at night if you love museums is explore some fun ones open to visitors at night.
Below are the museums you should check out when in Seattle.
SEATTLE PINBALL MUSEUM
One of the exciting museums in Seattle is the Pinball Museum, located in the Chinatown district.
This interactive museum has exquisite collections of about 50 playable pinball machine games, including vintage games.
You can play as many pinball games as you want with your friends and family at this museum.
Opening hours – Friday through Sunday until 8 PM; Entry – $20 per person
SEATTLE ART MUSEUM
Located downtown, the Seattle Art Museum comprises three museums -the Seattle Art Museum, the Asian Art Museum, and the Olympic Sculpture Park.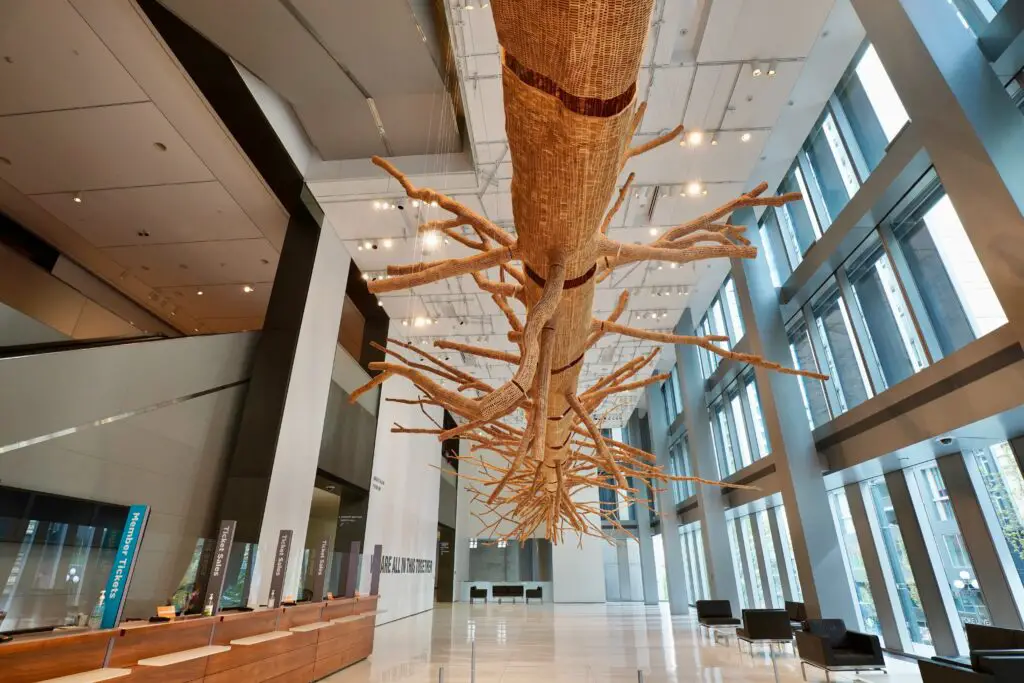 The museums feature excellent exhibitions, revolving installations, and artworks produced by international artists.
BELLEVUE ARTS MUSEUM
One of the earliest museums in the city, this is a must-visit if you love arts.
The Bellevue Arts Museum is a permanent tribute to arts, crafts, visual arts, and design and houses many contemporary art and cultural exhibits.
You can tour the galleries until 8 PM on the first Friday of every month.
ENJOY CITY VIEWS FROM SMITH TOWER
Another top spot for admiring the skylines is Smith Tower, one of the top things to do in Seattle at night.
Smith Tower, constructed in 1914, was the first skyscraper in the city and the tallest building west of the Mississippi River. 
Located in the Pioneer Square neighbourhood, this iconic structure, which has stood as the city's cultural centrepiece for nearly a century, should undoubtedly be on your Itinerary.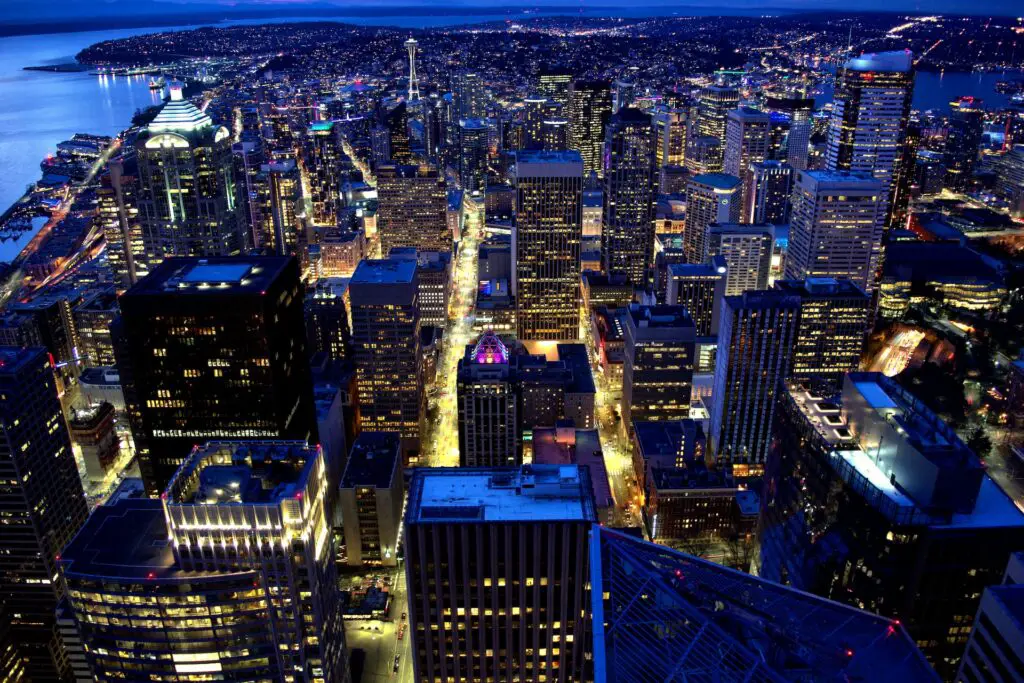 Since the Smith Tower is next to other Seattle attractions, such as the Seattle Great Wheel and Seattle Art Museum, it is a convenient stop to enjoy the views and dining.
The Smith Tower, with 38 floors and 484 feet high, is also one of the less crowded spots to admire the spectacular, unparalleled 360-degree views of the city and beyond from the iconic open-air deck on the 35th floor accessible using Otis elevators.
Check out the souvenir shop on the ground floor, and explore the building's historical exhibits that will give you glimpses of old Seattle.
You can enjoy a fun evening with craft cocktails and local brews at the onsite speakeasy-style bar. 
Opening hours – Closed on Mondays and Tuesdays. Wednesday–Thursday and Sunday from 3 PM to 10 PM, Friday–Saturday from 3 PM to Midnight.
STROLL THROUGH SEATTLE WATERFRONT
The heart of the city is Waterfront Park Downtown. One of the best things to do in Seattle at night, especially if you are visiting for the first time, is to head here around sunset for dramatic views along the bay, street performances, signature attractions, art installations and an exciting nightlife scene.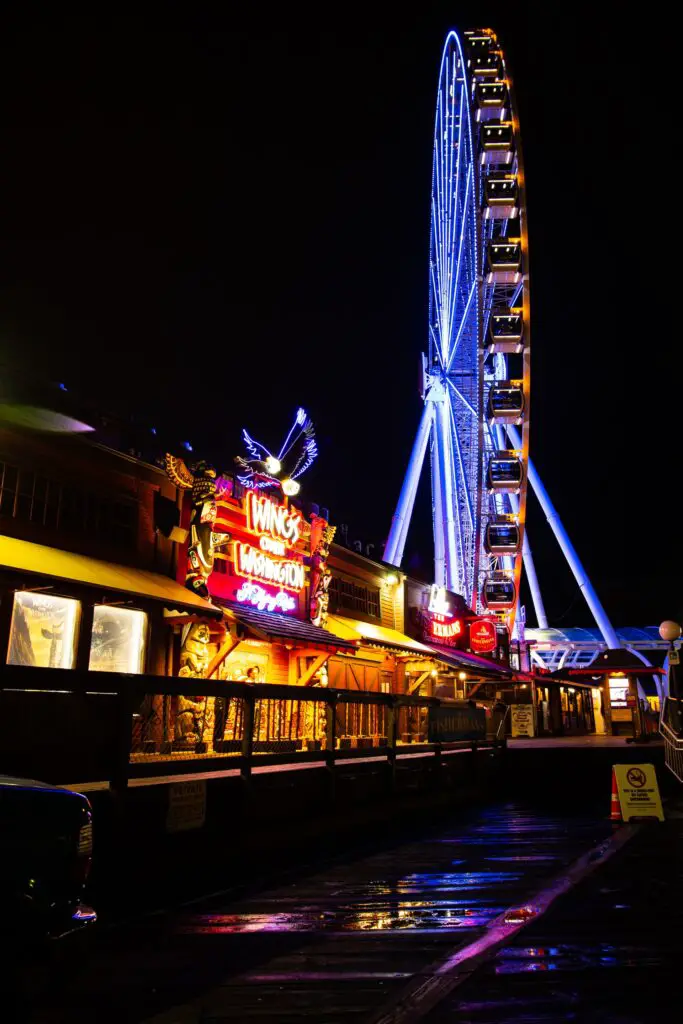 With tons of activities, restaurants, cafes, and events, no wonder the Seattle Waterfront is one of the most popular tourist spots in the city.
The neighbourhood glows with hundreds of lights and artworks, and you can enjoy different views and hit the many piers home to many restaurants, shops, and sidewalk stalls. 
VISIT PIONEER SQUARE
Your list of the best things to do in Seattle at night is incomplete without visiting the city's first neighbourhood.
Pioneer Square, rich in history and late medieval Romanesque Revival architecture, is where you will find the original settlers building the city's foundation in 1852.
Today, it is one of the trendiest places to visit in Seattle at night.
The best way to get glimpses of the district's rich past is by taking the underground walking tour, which we highly recommend(see more details below).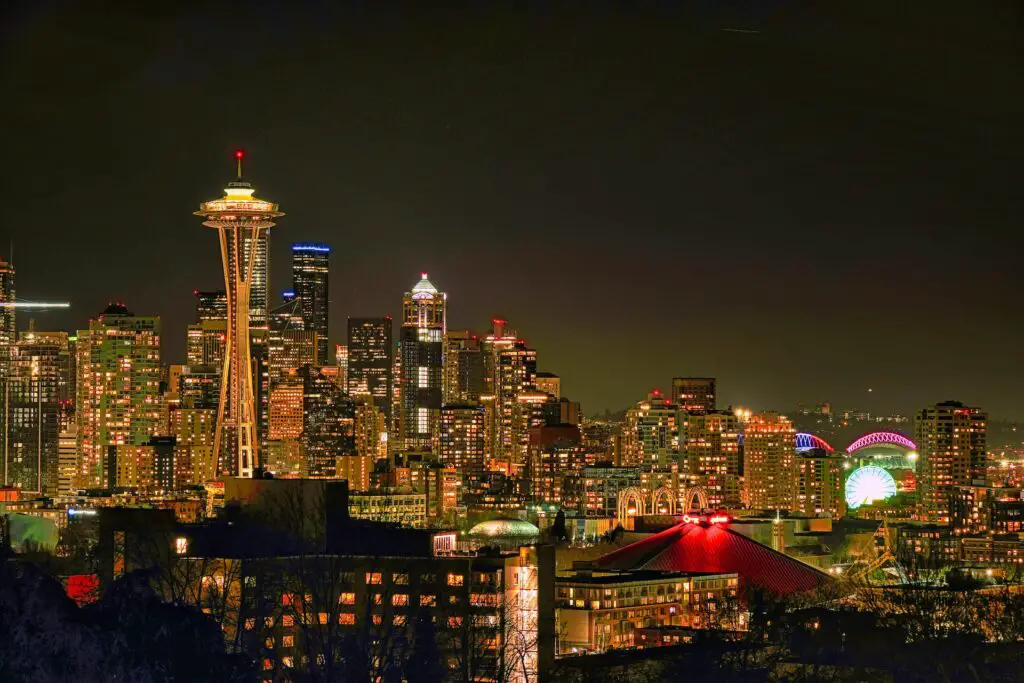 Admire the ivy-covered buildings, art galleries and cafes lining the sidewalks, visit boutiques and bars and try street food in the food trucks.
Merchants Cafe and Saloon is the oldest functioning restaurant and bar in Seattle and one of Pioneer Square's top attractions.
Enjoy live music and open mic nights on weekends, delicious food, and the best drinks here.
GO ON AN UNDERGROUND TOUR
One of the best ways to explore the history of Seattle's oldest neighbourhood Pioneer square, is through an underground tour, which is one of the best things to do in Seattle at night.
On this exciting tour, you will discover the forgotten history of Seattle through intriguing stories passing through a vast network of hallways, basements and remnants of the old city, including ruins of shops, houses and hotels underground.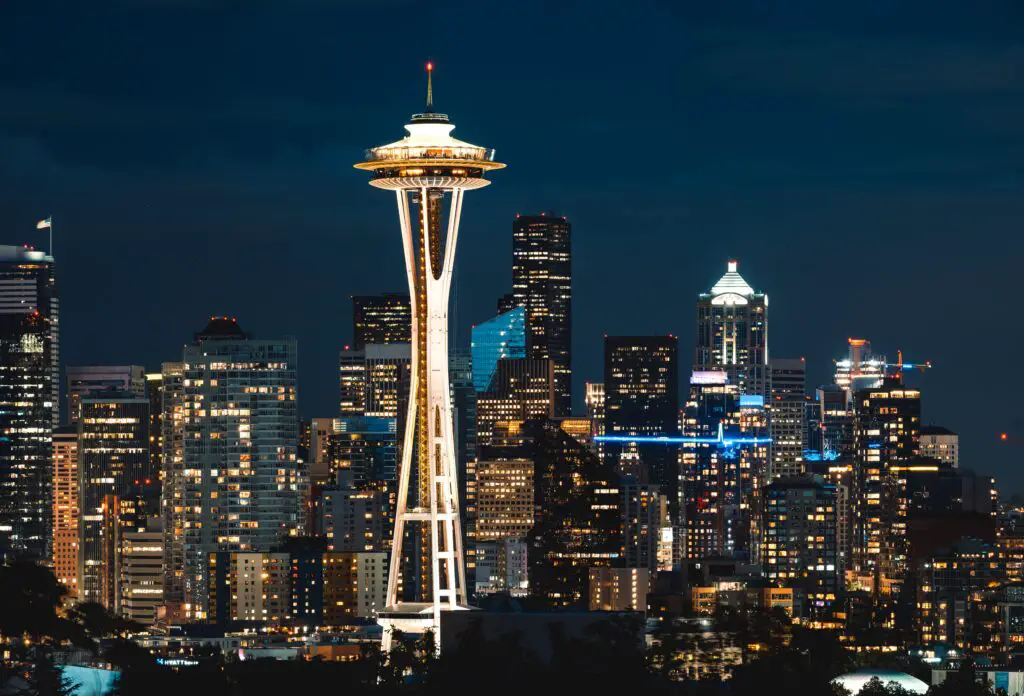 Once a prosperous hub of commerce and industry, this Seattle neighbourhood was devastated by an 1889 fire.
The new city was built around and atop these structures, and you will be transported back in time to ancient Seattle on tour.
Depending on when you are in Seattle, you can attend different-themed types of this underground tour.
ENJOY THEATRE NIGHTS
Seattle is home to many art theatres, but among the classics is Paramount Theater was established in 1928.
One of the romantic things to do in Seattle at night is enjoy a show at one of the oldest theatres in Seattle, which will take you back in time with its old-world charm.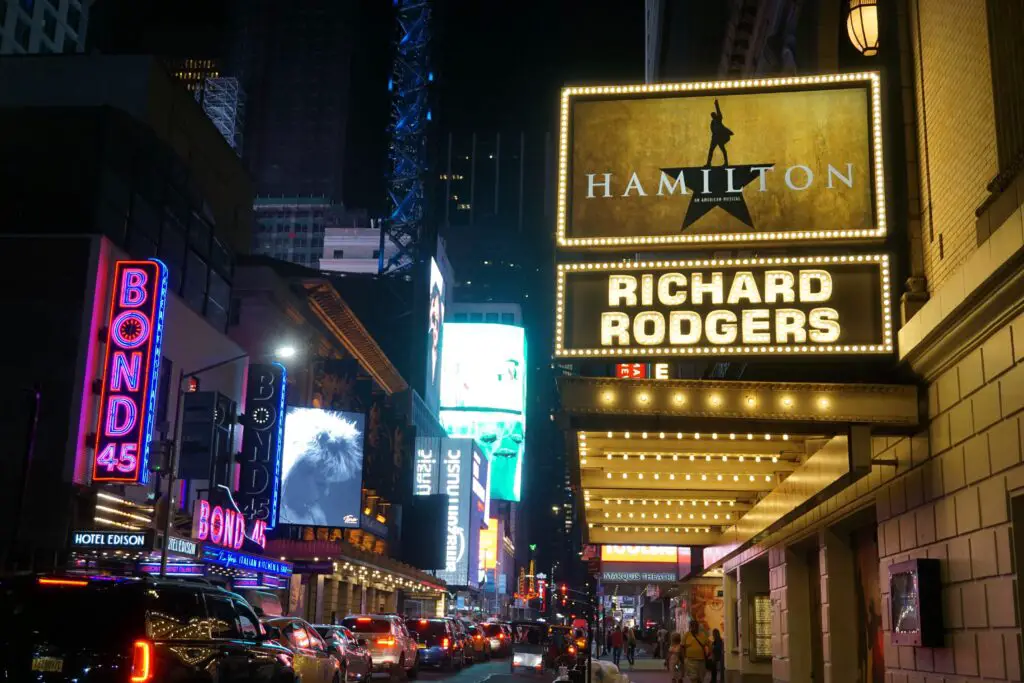 Located at 911 Pine Street, the theatre hosts many live shows, from Broadway musicals to silent movies, concerts, opera shows, and comedy shows.
Book in advance as the venue is very popular among the locals and tourists.
The Theatre District in Seattle is where you should go for all nighttime entertainment, from classic musicals, plays, cabarets, drag shows, or modern inventive shows.
Check out the Seattle Repertory Theatre and Teatro ZinZanni, other venues known for excellent shows.
CHECK OUT THE FAMOUS LOCAL MARKETS
Whether it is for shopping or getting to know the city and its people, one of the top things to do in Seattle at night you will love is checking out its famous markets.
PIKE PLACE MARKET
One of the oldest markets in Seattle, established in 1907, Pike Place may close at 6 PM, but there is plenty to do and see here all night.
Shop for fresh produce from original farmers, and buy local goods, snacks, flowers and crafts from the community of over 200 craftsmen, artisans and local businesses spanning the 9-acre market, including five downtown markets.
It is where you will find the first location of Starbucks in the United States. Many famous restaurants stay open until midnight, including The Pink Door, known for its Italian-American food.
There are plenty of beer pubs and cocktails bars you can visit near the market.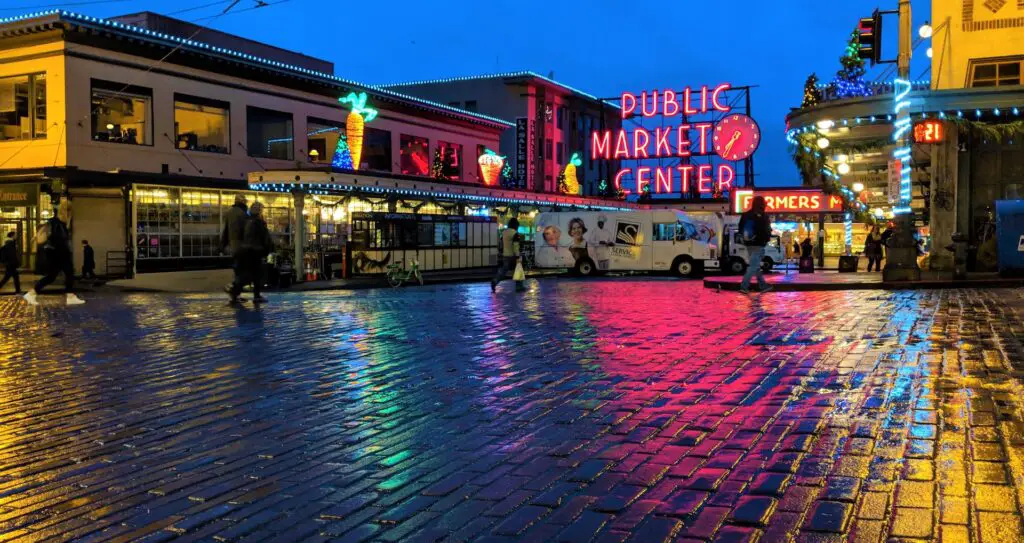 MELROSE MARKET
Melrose Market is an up-and-coming alternative indoor market located at Pike-Pine's west end on Capitol Hill and is an offbeat market known for food and retail shops. You will find many fine-dining restaurants here.
SIGN UP FOR A FOOD TOUR
One of the best ways to experience the vast gastronomy scenes in the city is by joining guided tours and cooking classes.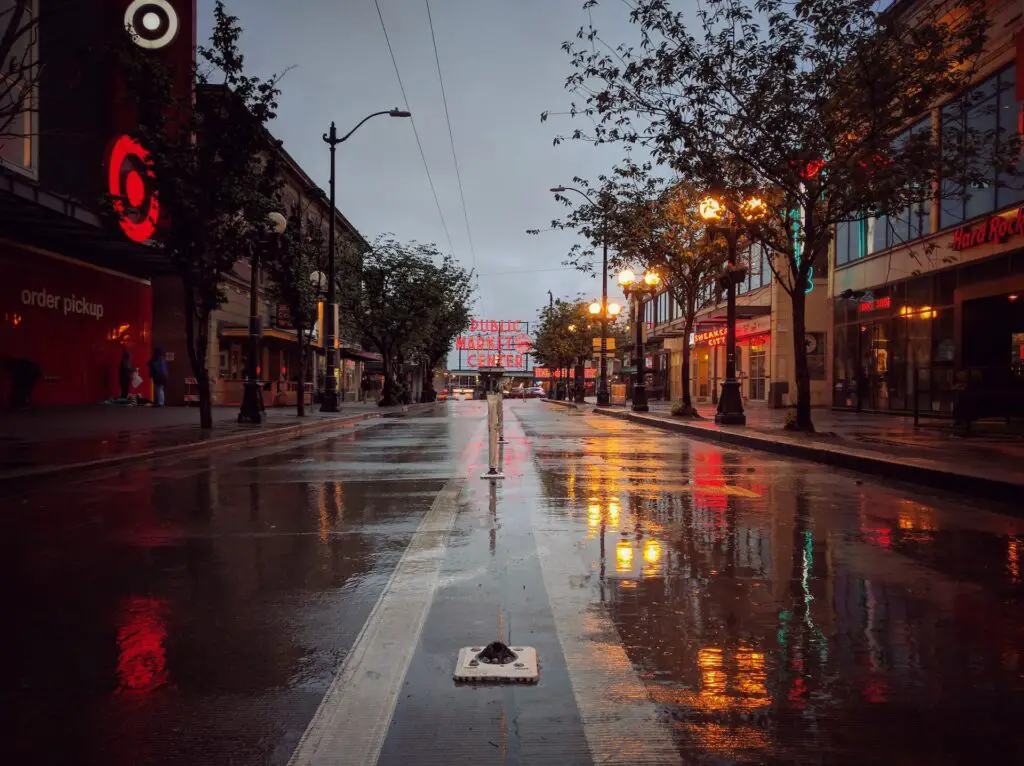 Seattle is one of the cities in Washington known for its wide variety of delicious seafood cuisines, ranging from squids to fresh oysters, crabs and clams, but you can also enjoy unique desserts, chocolates, or savour the Italian cuisines with American twists.
Food tours are the best way to know where the locals prefer their best food.
RECOMMENDED TOUR
Seattle: The Ultimate Food Experience with Local Guide
ADMIRE THE CITY VIEWS AT SKY VIEW OBSERVATORY
Another observation deck in Seattle for admiring the city views from different angles is the Sky View Observatory, one of the best places to visit in Seattle at night.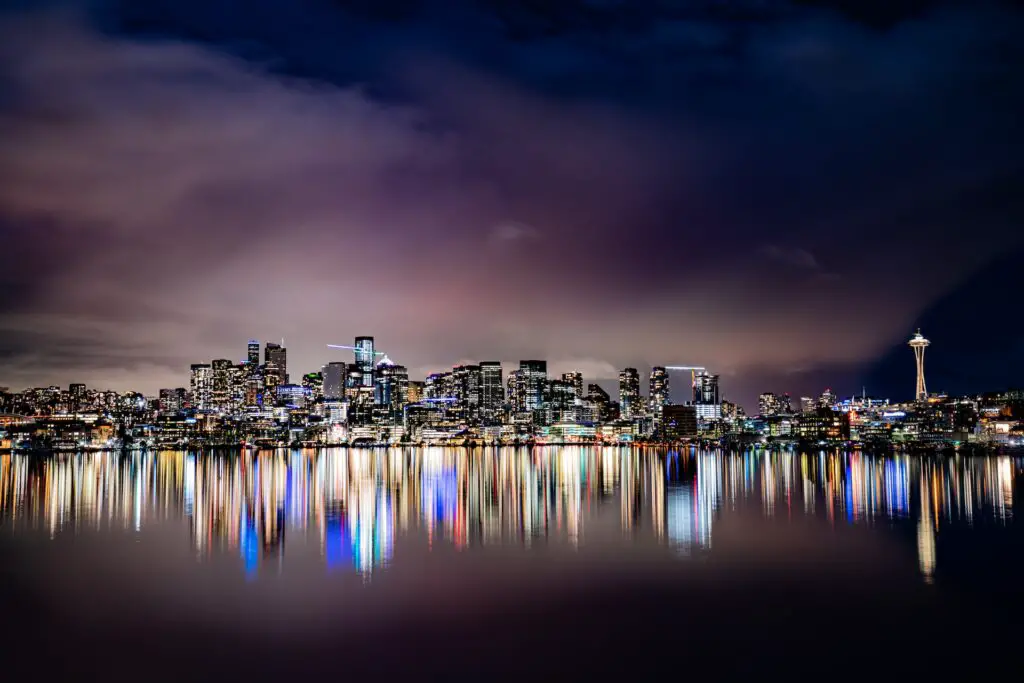 Located in Downtown Seattle, it is the tallest public viewing observatory in the Pacific Northwest, on the 73rd floor, offering sweeping city views, and mountain views, including Mount Rainier. Stop at the cafe for light fare, beer & wine.
RECOMMENDED TOUR
Seattle Sky View Observatory: Skip-the-line Ticket Options
FUN THINGS TO DO IN SEATTLE AT NIGHT
GO ON A RIDE ON THE GREAT WHEEL
One sight that captivates you when you are in the city is the Great Wheel, a giant Ferris wheel located at Pier 57, one of the top attractions.
If you want some adventure, have fun in Seattle at night by hopping on this wheel, which also offers fascinating views of the city and the bays.
On the weekends, the wheel, overlooking the renowned Elliott Bay and downtown Seattle in Waterfront Park, is colourfully lit on the Great Wheel Seattle Light Show with over 500,000 LED lights.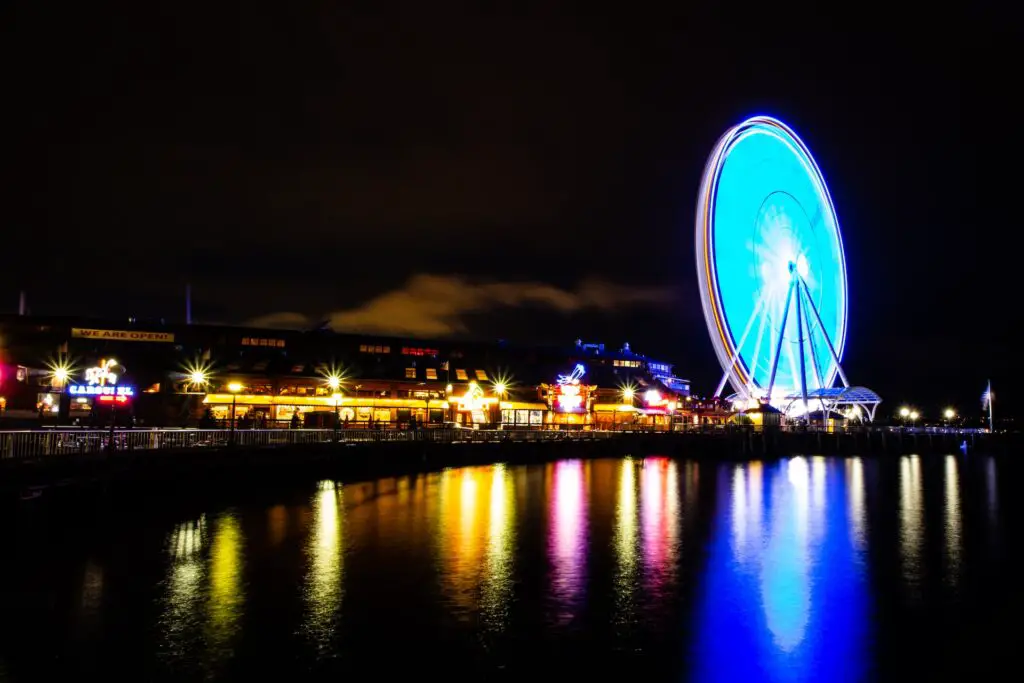 Reaching 175-foot high, it is one of the most giant wheels in the United States, offering sweeping over the Pacific Ocean and out to the Olympic Mountains on a thrilling ride lasting about 10+ minutes, 
There are standard and VIP seats in enclosed gondolas, and costs$14 per person.
Opening hours – Monday to Thursday from 11 AM to 10 PM, Friday–Saturday from 10 AM to 11 PM, and Sunday from 10 AM to 10 PM.
GO GHOST HUNTING IN SEATTLE
If you love spooky things as we do, Seattle at night is home to many places with a haunted history.
Whether they are only legends or true, you will feel the thrill and fun when you go on walking tours to haunted places in Seattle.
You can choose from the many combo tours that will show you the most haunted places in the city, including Pike Place Market, haunted pubs, the old Squamish Burial Grounds and the Northwest's first mortuary.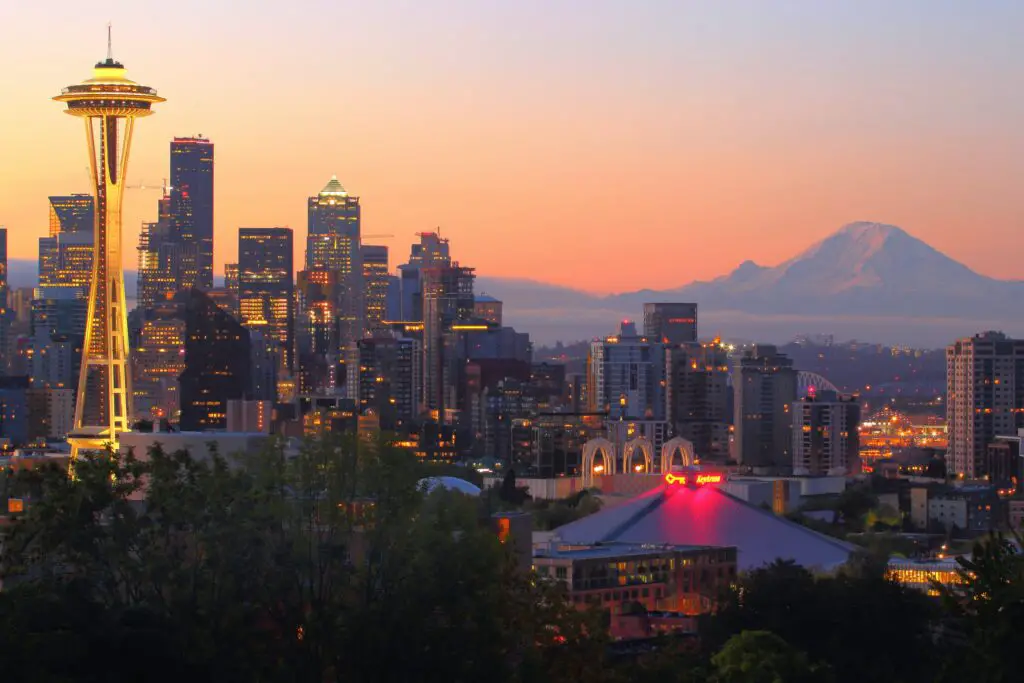 Get to know about Seattle's past, including murder, mystery and mayhem stories.
The dark side of the fair Emerald City is not for the faint of heart, though, thanks to the city's gruesome history and infamous districts.
Seattle: Emerald City Ghosts Haunted Walking Tour
ENJOY COMEDY NIGHTS
One of the fun and popular things to do in Seattle at night is attending comedy shows at the many clubs. 
The comedy scene in the city is fantastic and diverse, although much smaller than in New York or San Francisco, and features both comedy clubs and improv theatres.
Add comedy shows and clubs in Seattle to have a fun-filled night on your trip with your family.
The Comedy Underground is one of Seattle's most renowned comedy clubs, known for hosting celebrities and seasoned stand-up comics.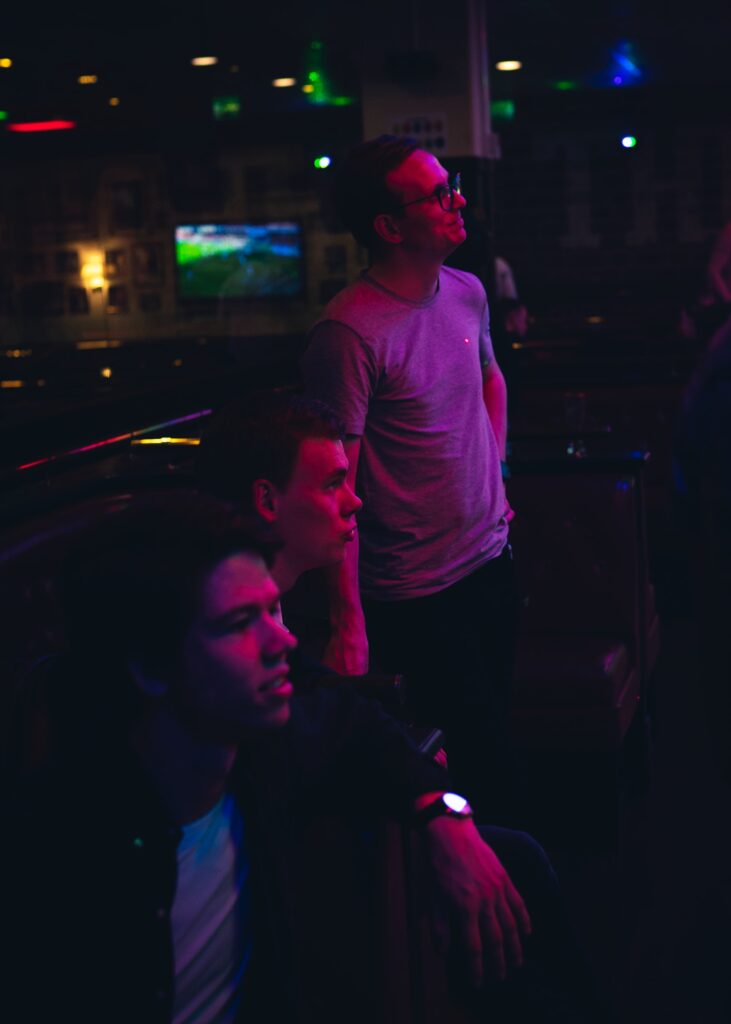 If you are in Seattle in April, do not miss attending The Highlarious Comedy Festival at the famous Eclectic Theatre, which hosts many prominent artists in the US.
Check out the Laughs Comedy Club, known for offering classic comedy experiences through its various stand-up and open-mic nights.
Improv lovers should check one of Jet City Improv's three shows or head to Unexpected Productions.
PLAY OLD-SCHOOL ARCADE GAMES
No matter how old you are, who does not love arcade games? How about sipping your favourite drinks and playing arcade games in bars in Seattle?
If you are looking for low-key, quirky nights, one of the fun ways to enjoy Seattle at night is by heading to Add-a-Ball, a popular retro-style arcade in an old scooter shop in the basement, and pinball joint open until midnight, serving up cheap drinks and plenty of real fun.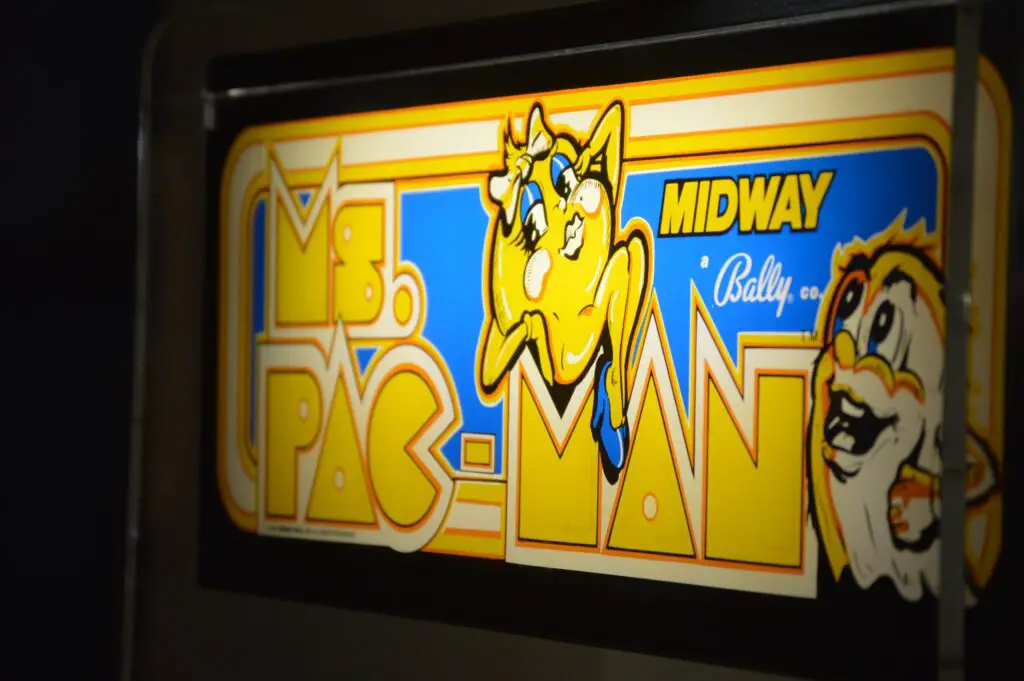 Reconnect with your childhood, from Pac-Man and Tetris to Mortal Kombat, Lethal Weapon 3, Galaga, Space Invaders, and Donkey Kong. 
Other Seattle barcades to enjoy the best of both worlds – drinks plus unlimited fun games include the Hillside Bar in Capitol Hill, Vidiot, an old-school arcade with a pirate ship-style bar, GameWorks Seattle, and Jupiter Bar, the best places to challenge your friends in your favourite games.
CLICK THE PERFECT SELFIE AT SELFIE MUSEUM
One of our favourite quirky things to do in Seattle at night is the Original Selfie Museum, located near Pike Market.
It has become one of the top Instagram spots thanks to its backdrop of vibrant colours and wacky designs in specially-curated booths, and worth stopping by while pub crawling in Seattle.
In the studio's interactive zones, you can get as goofy as you want, and create your photo opportunities in over 25 different installations, murals and creative backdrops, amidst giant doughnuts, pop art bananas, flashy neon lights and ball pits in one-hour slots.
Opening hours – Until 8 PM from Sunday to Thursday; 9 PM on Friday and 10 PM on Saturday. 
TRY INDOOR SKY DIVING
How about sky diving without jumping out of a plane in open skies? With no prior experience, you can spend a fun night in Seattle by feeling the adrenaline rush of skydiving at iFLY.
If you want to know how it feels flying over stunning places like the Swiss Alps, Dubai, the Hawaiian Islands, or Sevilla, you can enjoy virtual reality high-flying experiences at iFLY, where you will feel free falling without jumping out of an aeroplane, thanks to a vertical indoor wind tunnel creating a wall-to-wall air cushion to keep you in the air.
Opening hours – Open until 9 PM on Thursday and Friday. It closes at 8 PM on Saturday and at 7 PM the rest of the week.
SING AT THE KARAOKE BARS
If you are not shy and love singing in public, one of the fun things to do in Seattle at night is hopping at the best Karaoke bars in the city. 
Apart from the chance to have fun with your friends and family singing the best tunes, you will also enjoy delicious food and beautiful views.
To make the most of your budget and time, head to these bars during happy hours.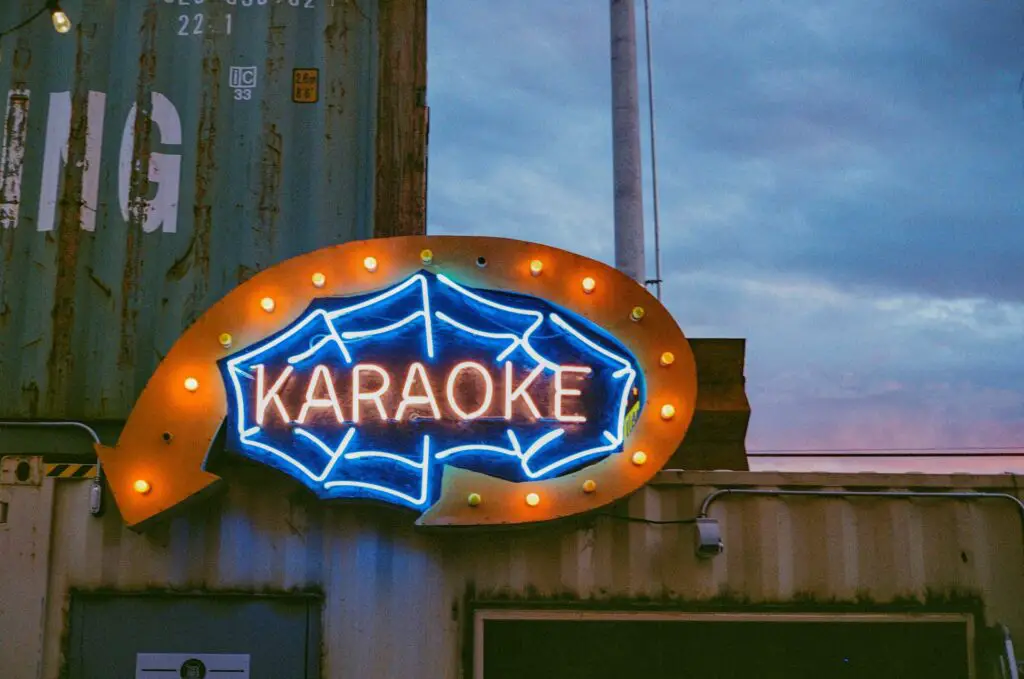 Rock Box is a famous Japanese-style karaoke with private Karaoke rooms and is known for its signature cocktails and Japanese delicacies.
Hula Hula and LGBTQ-friendly Crescent Lounge are other great Karaoke bars, both located on Capitol Hill.
WATCH A GAME WITH THE LOCALS
The people of Seattle are avid sports lovers, and whether it is their local Seattle Seahawks football team or basketball, one of the best ways to experience the local culture is by watching the many games happening throughout the year.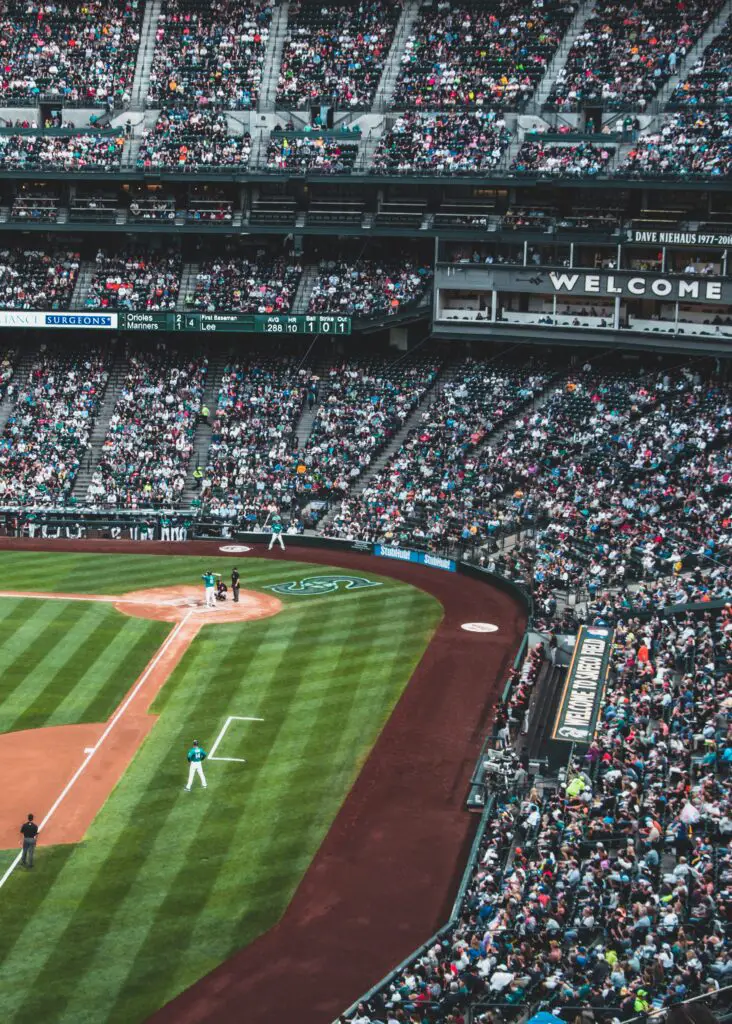 If you want to watch a professional football game, check out the Seattle Seahawks' play at Lumen Field, located in the SoDo district.
STROLL AROUND GAS WORKS PARK
If you love outdoor, green spaces, Emerald city has many of them. One of the top spots is the Gas Works Park, located along the shores of Lake Union in the heart of Seattle.
Gas Works Park, a popular hangout place for locals and tourists, gets its name for its location on the city's historic gas plant site.
Home to grassy hills, this urban park is worth visiting in the evening or night.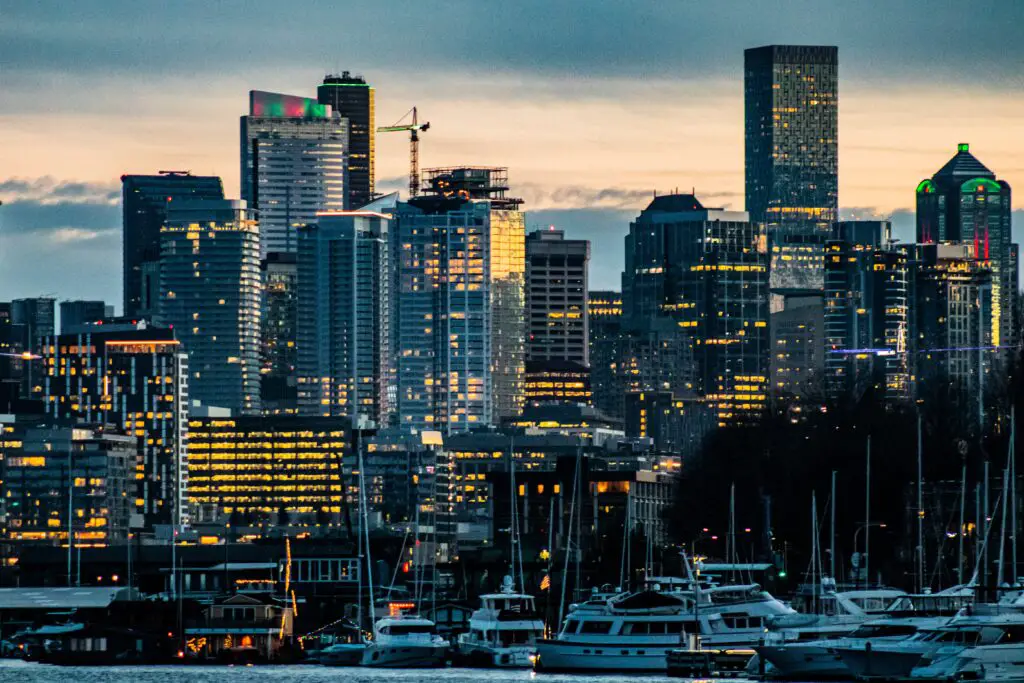 It is one of the favourite things to do in Seattle at night for many locals as the park remains open until 10 PM, giving enough time to walk, relax, and admire the pretty nighttime views of Lake Union.
ENJOY MINI-GOLF AT FLATSTICK
Another spot among the unique places to go in Seattle at night is Flatstick Pub, which offers fun nights with local craft beers and tasty food while playing indoor mini-golf.
ENJOY LASER LIGHT SHOWS
If you want to enjoy watching more brilliant lights attend the laser light show at Laser Dome in the Pacific Science Center for a fun thing to do at night in Seattle to watch the lights dance on the ceiling to different kids of music, which you can also enjoy with kids.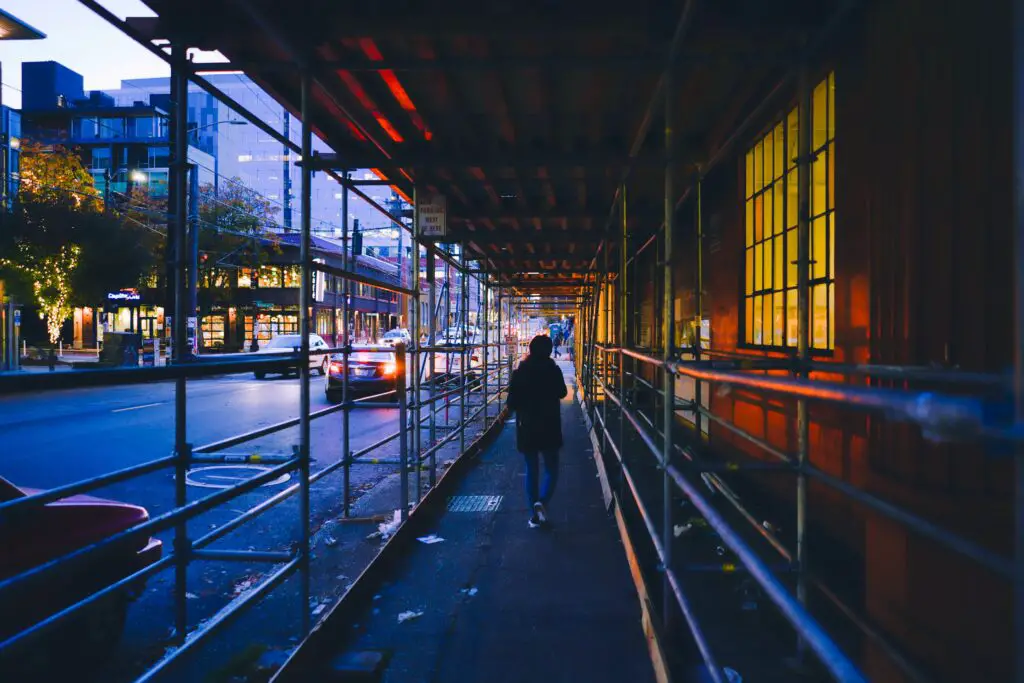 ENJOY LATE-NIGHT BOWLING GAMES
One of the fun things to do in Seattle at night with your friends is bowling games, perfect entertainment between drinking, dancing, and pub crawling.
After a bit of exploring the Capitol Hill activities, stop at the Garage for not only 20 bowling alleys, but also many bars, pool tables, and tasty food, in an auto garage-themed building.
ROMANTIC THINGS TO DO IN SEATTLE AT NIGHT
GO ON A ROMANTIC DINNER CRUISE
A romantic dinner on a cruise on the Pacific overlooking gorgeous sparkling views of the city, including the towering Mt. Rainier to the east and the Puget Sound to the west, guarantees a splendid time in Seattle at night.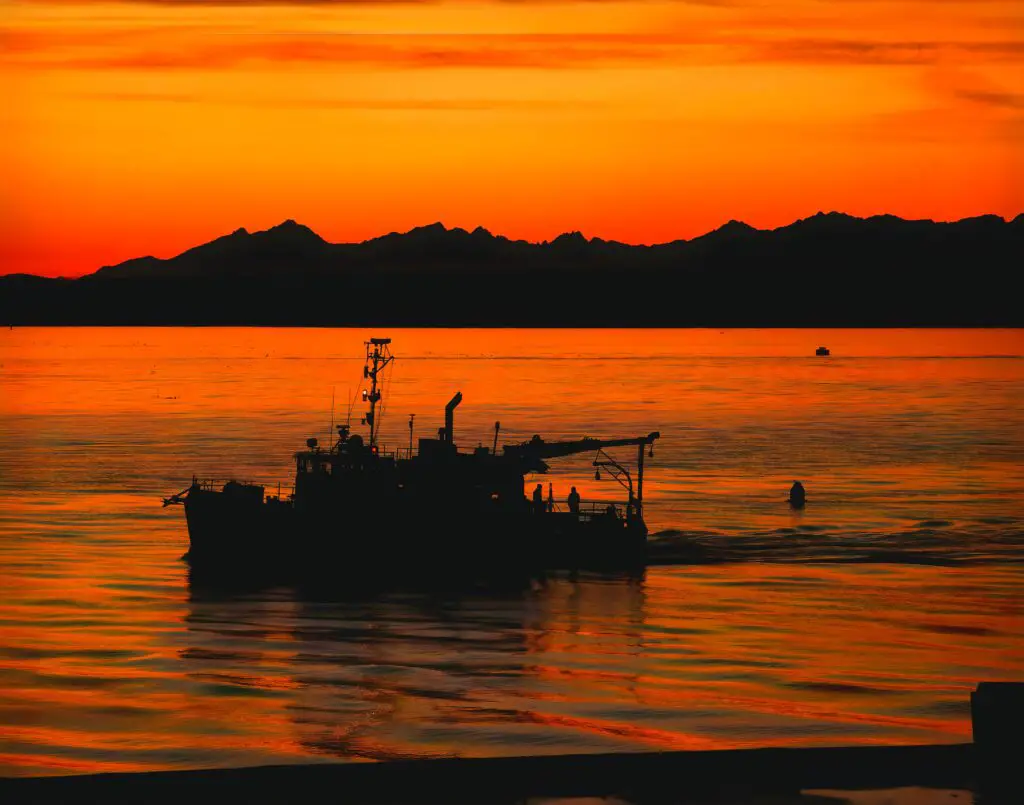 Delicious food, drinks, and entertainment await you on many of the famous dinner cruises in Seattle.
Cedar Wave, Argosy Cruises, and Enchantress Cruises are some cruise providers offering epic cruise dinners aboard yachts.
Seattle is also a fantastic city for watching beautiful sunsets so you can opt for a sunset cruise.
On the guided tour, you will hear about Seattle's iconic sights with a glass of local wine as you take in the incredible sunset views.
TAKE A RIDE ON THE SEAPLANES
Taking a flight in a seaplane is one of the romantic things to do in Seattle at night. On this 20-minute flight tour in a single-engine seaplane, you can enjoy spectacular birdviews of the city. 
To take your date night to the next level, book the romantic dinner flights, which will fly you to Orcas Island, Poulsbo and San Juan Island to a restaurant or a resort for an indulging dinner.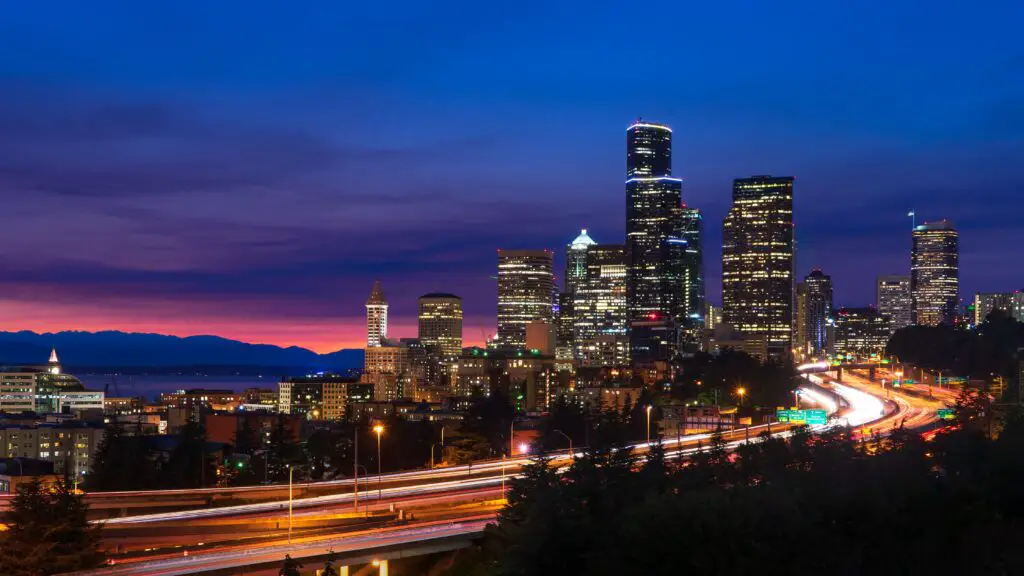 The pilot waits for you to finish the night and picks you up again.
Watch out for the landmarks glittering, including the Space Needle, downtown Seattle and Capitol Hills.
ENJOY NIGHT BREWERY TOURS
Beer is big in Seattle, with the city being home to over a hundred breweries scattered across many districts specialising in craft beers and ale.
There are dozens of microbreweries and taprooms, and the best make to explore many of them is by joining brewery hopping tours led by local experts.
At the historic Pike Place Market, take a tour of Pike Brewing Company's craft brewery, a large pub with excellent brews and delicious food.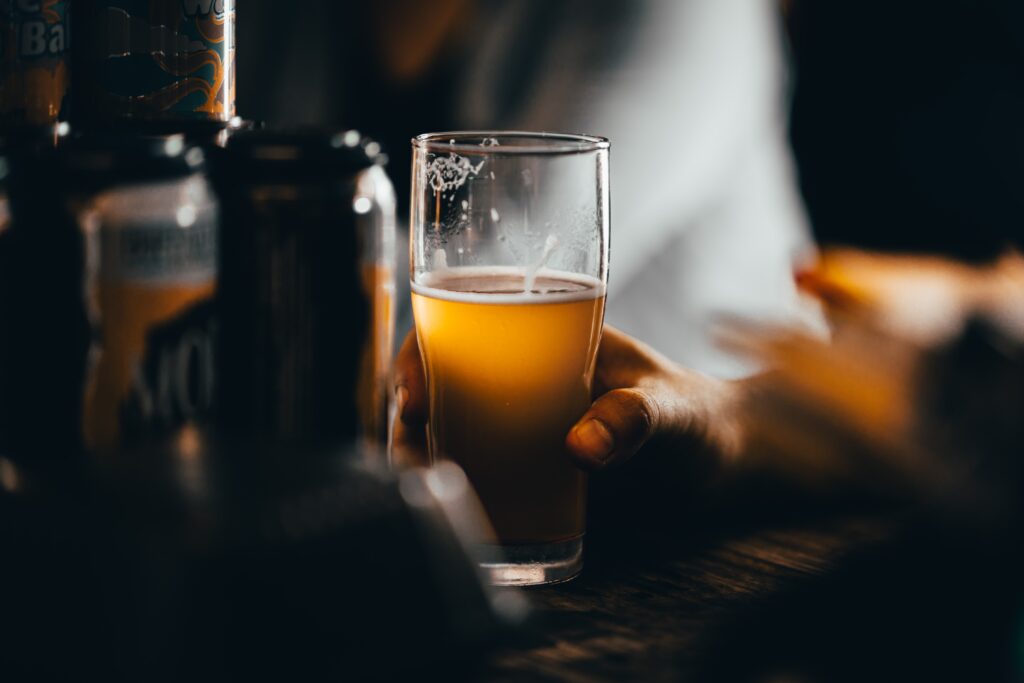 For a self-guided walking tour, head to the famous Ballard Brewery District, home to many breweries like Fremont Brewing, specialising in artisan beer, Hale's Barrelhouse, Reuben's Brews and the Ballard Beer Company.
Georgetown is known for its craft beer scene, while the Fisherman's Terminal neighbourhood is home to Urban Family Brewing, Fisherman's Terminal and the Rooftop Brew Company.
Other famous breweries worth checking out are Cloudburst Brewery, Elysian Brewing Company and Holy Mountain Brewing Company.
RECOMMENDED TOUR
Seattle: Private Highlights Experience with a Local
DANCE THE NIGHT AWAY AY THE CLUBS
Your nightlife in Seattle is not over until you have explored at least some of the best Seattle nightclubs and danced for a few hours to thumping music.
The Capitol Hill area is home to the best bars and nightclubs with dancing areas and disco floors, apart from cocktail bars.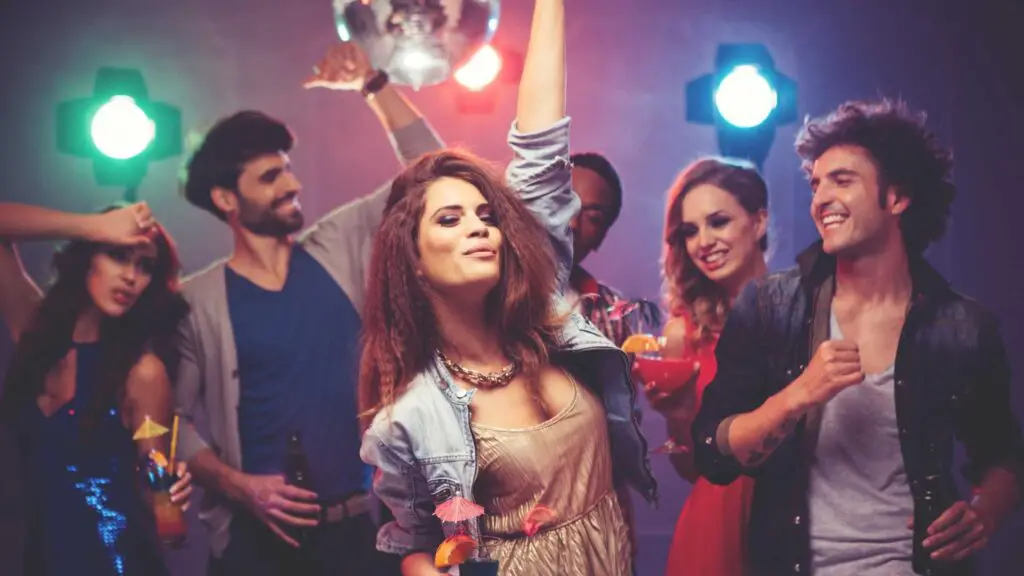 Seattle's sky-high bars are the best for enjoying the gorgeous waterfront views and dancing to high-energy music, whether it is EDM or rock.
Pioneer Square District also has many nightclubs for dancing and lively music to party all night.
RECOMMENDED TOUR
Seattle: Capitol Hill Art and Music Tour with a Local
WATCH BURLESQUE SHOWS
If you are feeling naughty, one of the best things to do in Seattle at night with your special one is attending burlesque shows at many top bars and theatres.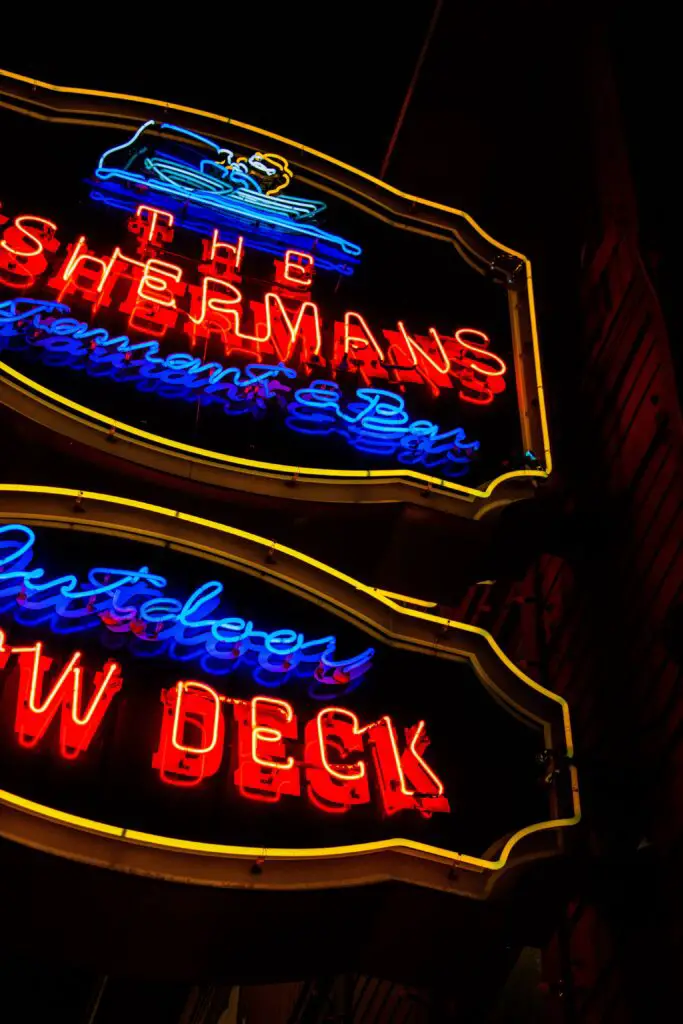 Head to Pike Place Market to Can Can, a famous burlesque entertainment venue known for its excellent creatives and professionals who will transform your dining experience. Other venues for burlesque shows in Seattle are The Rendezvous and Le Faux Show.
CRUISE ON THE PUGET SOUND
One of the best ways to experience the beautiful Puget Sound in Seattle at night is going on a sailing trip, a popular activity thanks to the stunning views.
You can view Puget Sound on a cocktail cruise or sail on a yacht around Puget Sound to see fantastic Seattle skyline views from the water.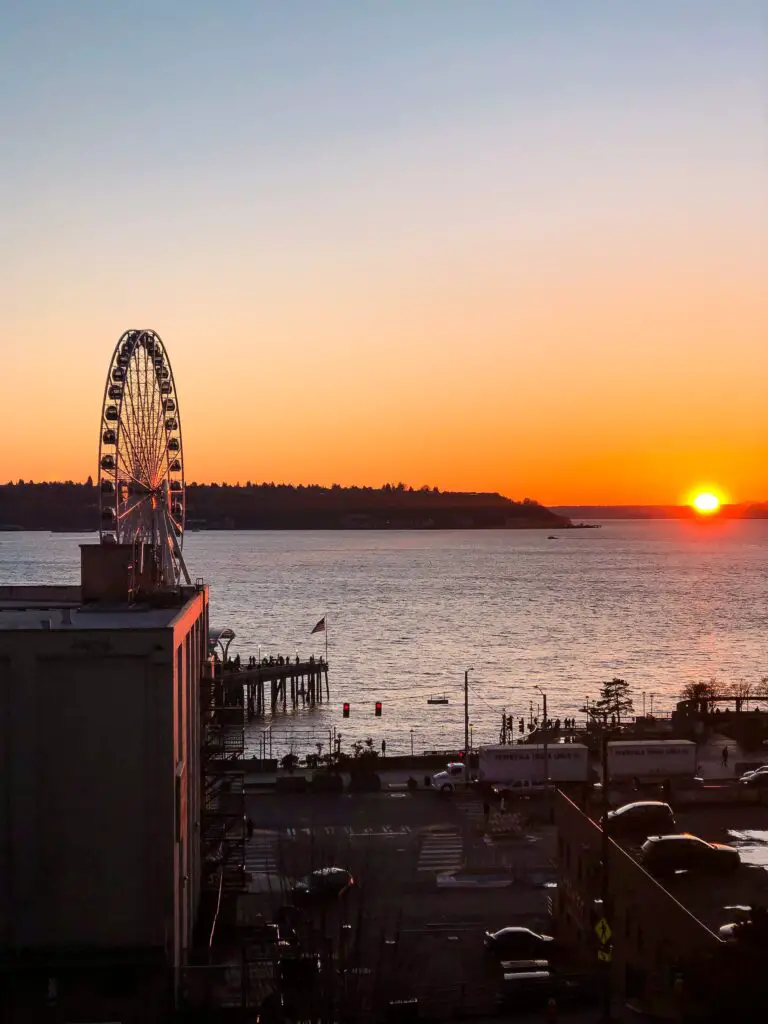 As you admire the Olympic and Cascade mountain ranges in the background, you can watch the stunning sunset and migratory birds if you opt for the sunset cruise.
You can also take the famous Bainbridge Island Ferry for a day trip and return after exploring the city and watching sunset views.
DO WINE TASTING AT THE OLDEST WINERY
Not many know that Washington state is known for its excellent wine, thanks to its French-influenced culture.
One of the best places to taste the best wine in the state is visiting Chateau Ste. Michelle, about 30-minutes away from Seattle.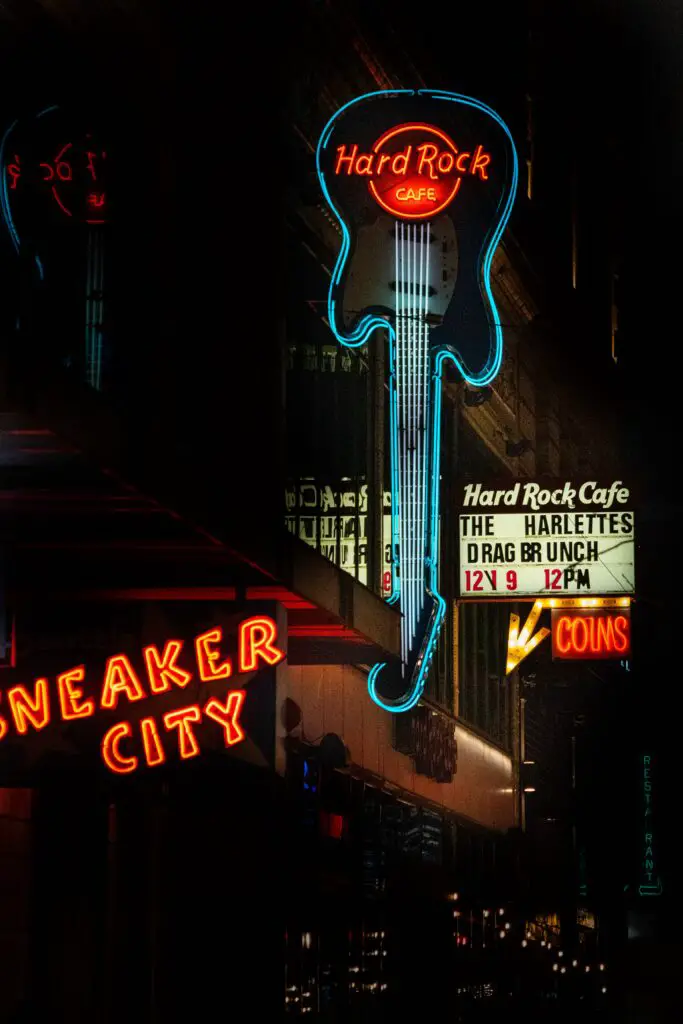 You will be tasting a wide variety of wines set in a French-style mansion spanning 105 acres with beautifully manicured gardens.
On the tour, try their best chardonnay, cabernet, and merlot at one of their tasting sessions. 
Plan a trip in the late afternoon if you are visiting in summer as they host concerts in the evening.
MAP OF THE THINGS TO DO IN SEATTLE AT NIGHT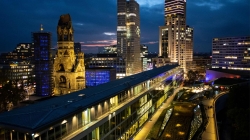 Latest posts by Anna Owen
(see all)