There are so many fantastic things to do in San Diego at night that there is something for everyone to enjoy.
This beautiful beach destination on the Pacific Coast, one of the popular party destinations in America, begins transforming into a bustling city as the sun goes down. The locals and tourists love exploring at night as much as they enjoy daytime activities.
There is no shortage of things you can do after dark in San Diego, from outdoor adventures, comedy, and magic shows to romantic harbour cruises, exciting museums and beach walks.
A night in San Diego means you can access its many nightclubs, attend tours, dine at the best restaurants, go bar hopping, and admire the brilliant city lights.
Also, the nightlife in San Diego is one of the best in the United States and is a centre for arts and entertainment, perfect for night owls of all kinds.
Based in San Francisco means I can easily hop to San Diego when I want to experience this charming city at night, something that makes me go back many times.
So whether you're looking for nightlife, romantic date night activities, fun entertainment or family-friendly opportunities, in this post, I have covered what to do in San Diego at night, including details to have fun nights.
THE BEST THINGS TO DO IN SAN DIEGO AT NIGHT – TOP TOURS
If you are exploring San Diego for the first time, one of the best ways to experience the 8th largest city in the US, packed with activities and attractions, is via guided tours, which provide the best value for your time and money. 
Plus, they can be quickly booked online and save you the hassles of waiting and transport.
Here is what we recommend for the best night tours in San Diego:
TOP THINGS TO DO IN SAN DIEGO AT NIGHT
BEGIN WITH A STUNNING SUNSET AT CLIFFS NATURAL PARK
One of the best ways to begin your evening in San Diego is by watching a gorgeous sunset in Cliffs Natural Park, the sixty-eight-acre park along the cliffs overlooking the Pacific Ocean and one of the busiest sunset spots in the city.
It is one of the free activities to enjoy before moving to explore San Diego at night.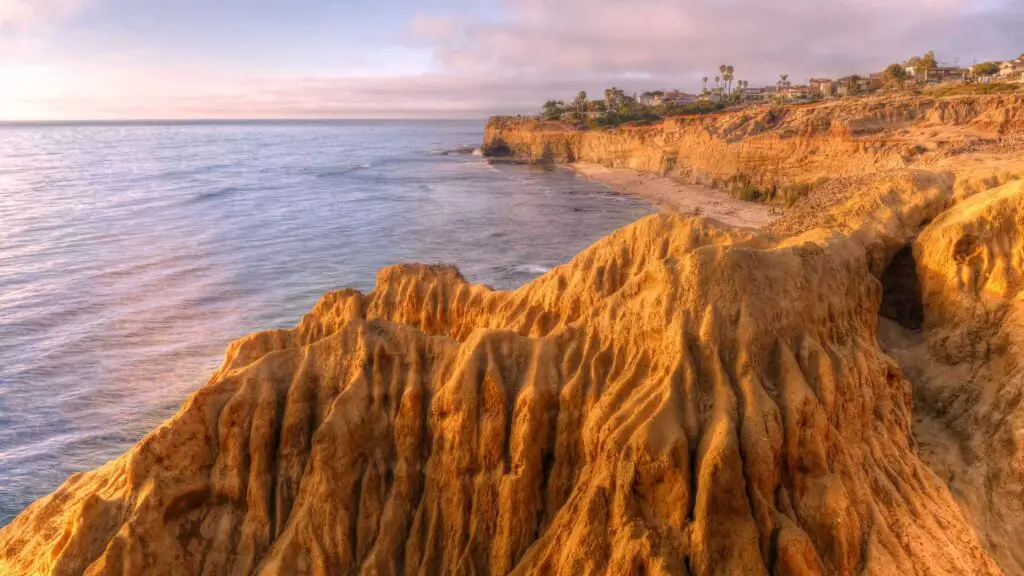 There are many viewpoints along the 1.5-mile stretch of coastline. Bring a blanket and some snacks to make it into a romantic date.
CHECK OUT THE HISTORIC DOWNTOWN
It is a different charm to stroll the streets of old town San Diego at night, the birthplace of California.
The old town is the oldest settlement dating back to 1769, the first European settlement in California when the Spanish explorers first arrived here.
The mile-long stretch near Mission Bay transports you back in time.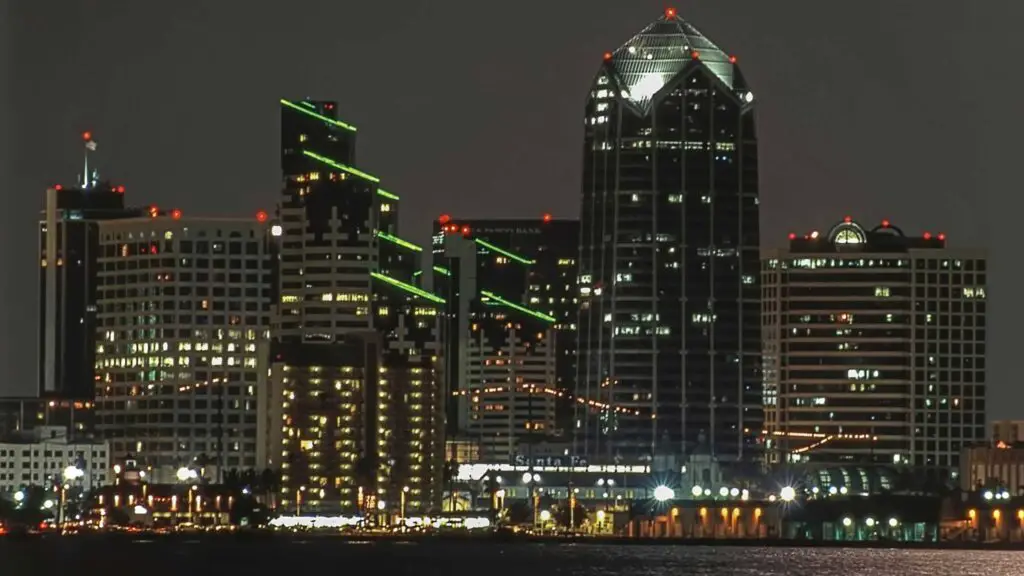 You can see the historic buildings, offices, and residences of the earlier settlers and later inhabitants of the town during the California gold rush that began in 1848 to the latest skyscrapers towering over these monuments.
You cannot miss the Mexican influence, though, in the area's restaurants, shops, and entertainment venues where you can enjoy Live music, traditional dance, and authentic Mexican cuisines.
Fiesta de Reyes is a perfect spot for live music and authentic Mexican food. 
My favourite activity while exploring San Diego at night is the light tour, the perfect tour that takes you through the main attractions in the city, basking in brilliant lights.
If you only want to take one tour of San Diego at night, let it be this one.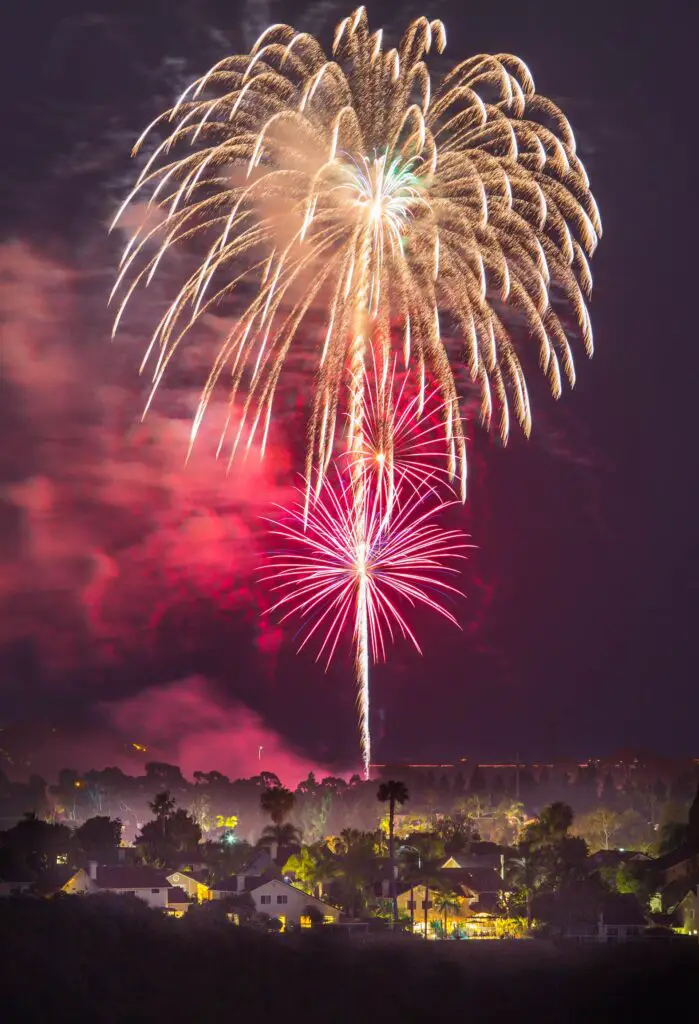 This guided night tour takes you through Balboa Park, the Gaslight Quarter glowing with Victorian buildings lit at every corner, the historical San Diego County Administration Center, the Star of India, and the USS Midway Museum.
Admire the magnificent views from the Coronado Bridge and the iconic Embarcadero on this tour. Book a City Lights Night Tour here.
STROLL THROUGH THE GASLAMP QUARTER 
Known as the historic heart of San Diego, the gaslamp quarter is one of the few remaining attractions existing besides the modern neighbourhoods.
One of the top things to do in San Diego at night is exploring this Victorian-period district
The Gaslamp Quarter was the second neighbourhood developed after the old town, the first European settlement in California in the 1800s. 
It gets its name from more than 50 gas lamps lining the area, among the modern inventions at that time.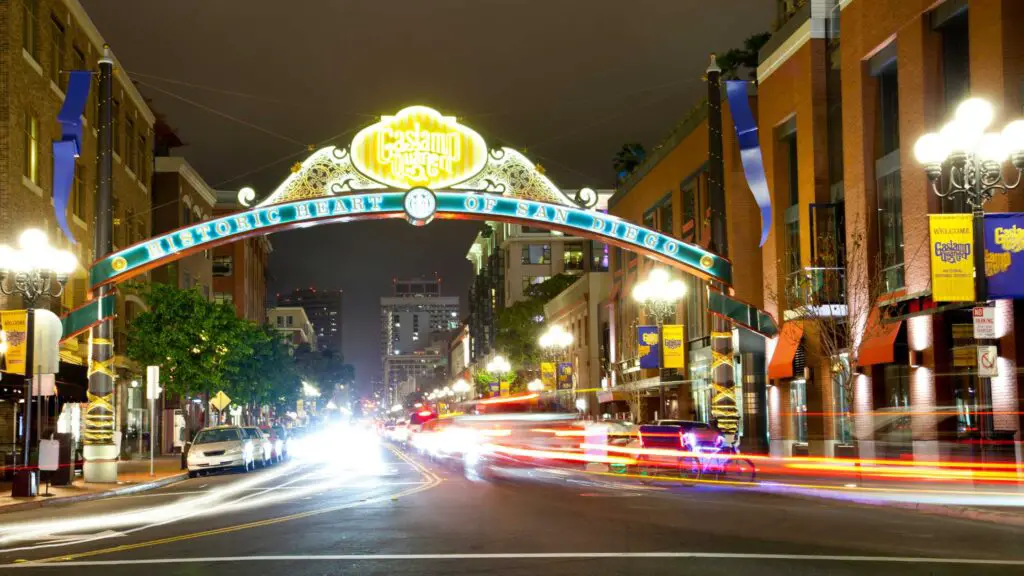 Today Gaslamp Quarter at night is known for its vibrant entertainment and a nice blend of skyscrapers and many historic buildings transformed into boozy lounges, glitzy nightclubs, quirky eateries, cute cafes and boutique shops.
The best way to make the best use of your time is to join one or more walking tours downtown, where you will hop to bars, lively clubs, chic theatres, historic buildings and more.
For foodies, we recommend taking food tours to taste Japanese, Russian and Mexican, among others.
Some of the top nightclubs in San Diego are located downtown and worth checking out, including the House of Blues, known for its concerts, the stylish Parq Restaurant, and the Altitude Sky Lounge for stunning skyscraper views.
SPEND AN EVENING AT BALBOA PARK
Not many know that Balboa Park, one of the top attractions in San Diego, is open at night and is spectacular, offering plenty of activities for all.
If you wonder what to do in San Diego at night, Balboa Park is the best place to start your evening.
This cultural heart of San Diego, spanning 1200 acres, transforms into an entertainment hub in the city.
You can enjoy a picnic, ride a bike or stroll around the park enjoying the glittering intricate Spanish-Renaissance architecture. 
All the gardens remain open for you to explore with kids, including the cactus garden, rose garden, and Japanese garden.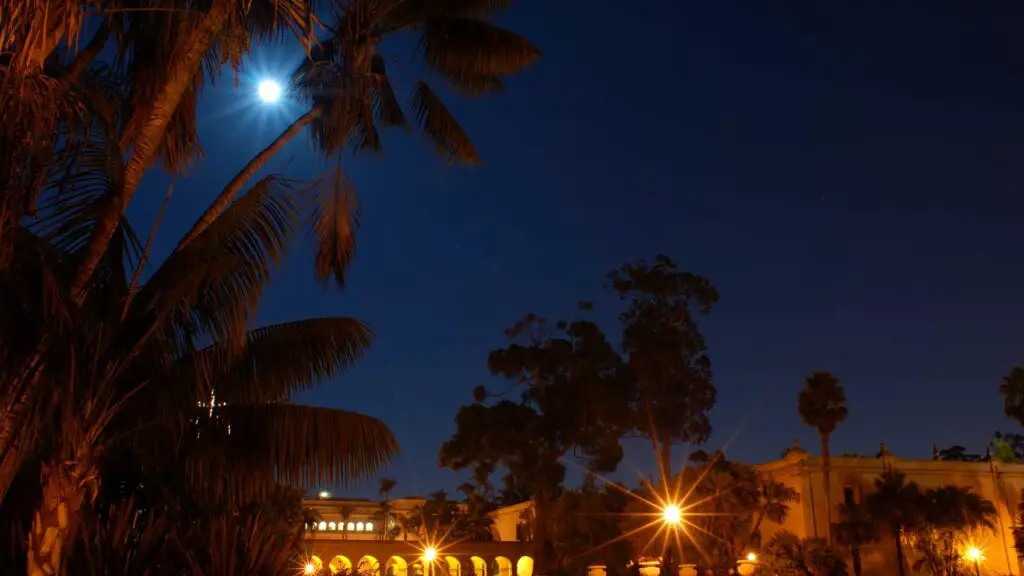 There are plenty of events held regularly in the park, ranging from musical nights to plays, dances, and even the popular Food Truck Fridays.
During summer, over half of the park's museums are open to the public at night (More details on this below).
If you are here in winter, one of the best ways to spend a night in San Diego is watching the spectacular Christmas special December Nights event, popular among locals and tourists alike.
Indulge in holiday delicacies while soaking in the brilliant festive lights and enjoying the live entertainment.
WATCH A PLAY AT OLD GLOBE THEATRE
Located in Balboa Park is the Old Globe, one of the most popular venues for Shakespeare plays and broadway productions in the world. 
Watching a play in this historical theatre should be one of the things to do in San Diego at night for you, as stepping into this historic theatre is a unique experience.
There is no better place to introduce your kids to Shakespeare and other stage classics here.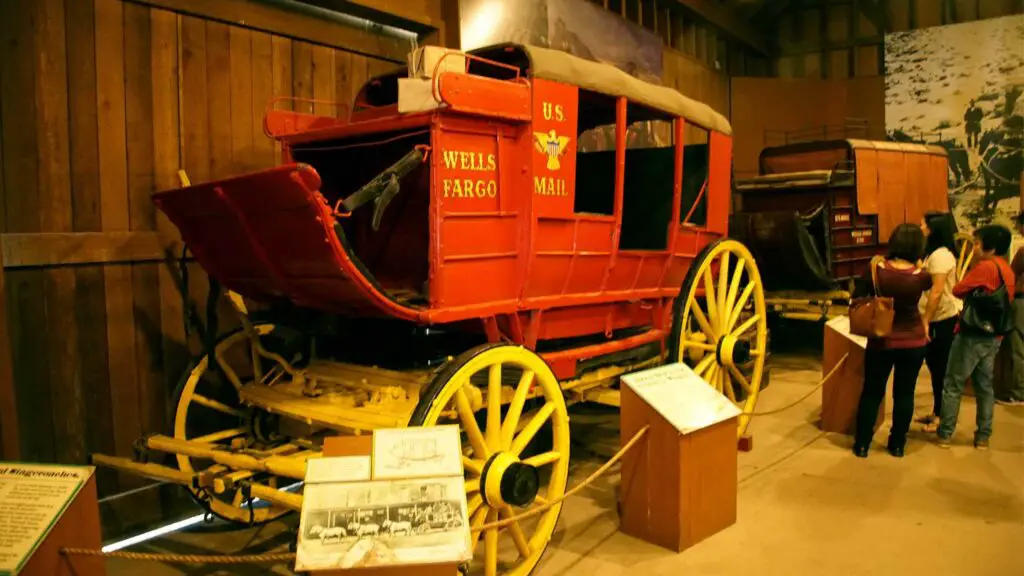 Founded in 1935, the Old Globe resembles its original theatre of the same name in London in architecture and houses three theatres, the historic Old Globe Theatre, the lovely Sheryl and Harvey White Theatre, and the outdoor Lowell Davies Festival Theatre.
From plays to musicals, the Globe presents a diverse range of art performances. We recommend you book one of the best plays featuring excellent renditions of Shakespeare's plays and Tony's award-winning plays with your kids for a fun evening.
EXPLORE SEAPORT VILLAGE
One of the prettiest neighbourhoods in San Diego has to be Seaport Village, its gorgeous waterfront location glittering at night, beckoning families, couples, and young groups.
If you are new to the city, I recommend adding this to your activities for San Diego at night, as you will be occupied until the wee hours of the morning once you come here.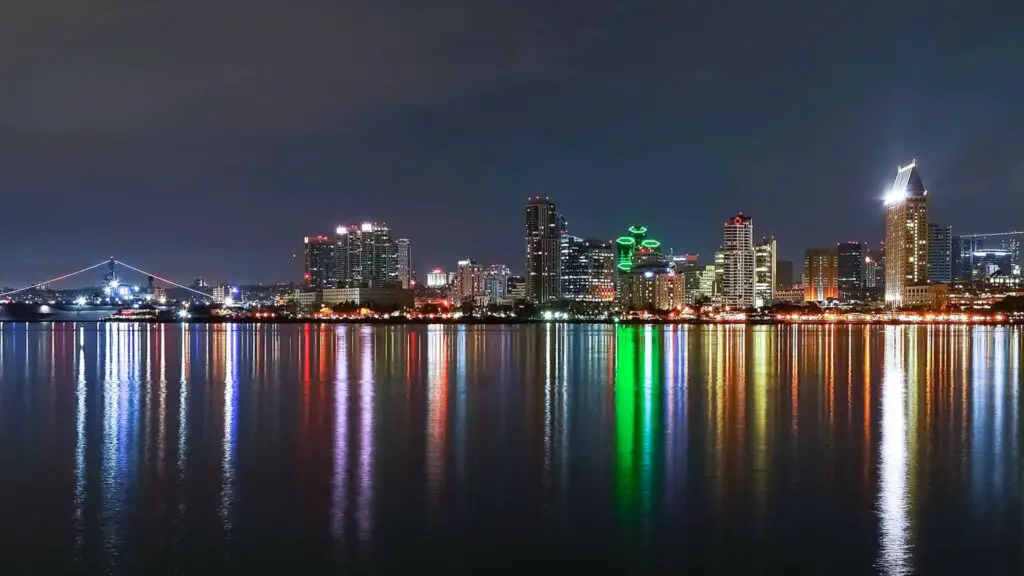 Located near Embarcadero on Punta de Los Muertos, it is a popular destination in the city for shopping to your heart's content, dining, drinking, dancing, pubbing and many other entertainment options.
Check out the dozens of boutique shops that line the walkways, some known for cute souvenirs and handmade items.
In summer, you frequently stop to enjoy local and regional artists performing on the waterfront alongside bars and restaurants on cobblestone walkways and near the bay.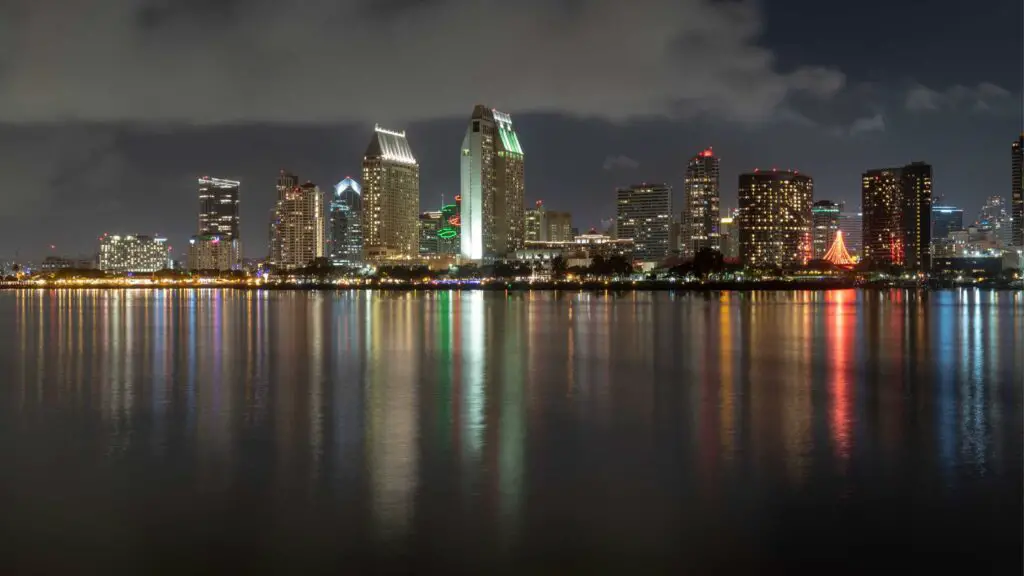 You may even spot magicians and fire eaters entertaining the crowds on the boardwalk.
You can choose fine dining or try out loads of cuisines from around the world at the many eateries, primarily serving mouthwatering seafood with magnificent views of the San Diego sunset or stars twinkling over San Diego Bay. 
HEAD TO THE ZOO WITH YOUR KIDS
Going to the Nighttime Zoo is one of the fun things to do at night in San Diego for families.
Exploring a zoo at night is different from visiting this famous zoo during the day, a vast expanse home to almost 4000 species of animals and birds. Spot babirusas, fossas, okapis and two-toed sloths.
One of the largest zoos in the country, San Diego zoo hosts tons of activities and events during the summer months.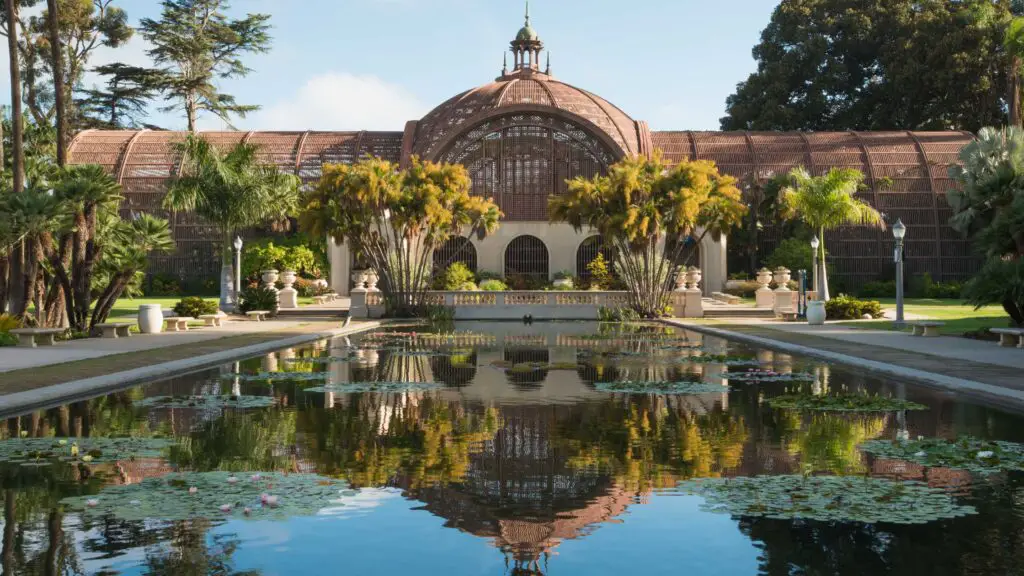 New themes and performances are introduced during summer between June and September to allow visitors to see the animals in a new light, especially the nocturnal ones. If you are hungry, there are many eateries and restaurants for quick bites.
If you are around Halloween, attend their Halloween event at night for a fun encounter with animals, fantastic shows like acrobats, and live music.
ENJOY A BONFIRE BY THE BEACH
There is no better way to enjoy the cool sea breeze in the late evenings than cosying up around the Bonfire.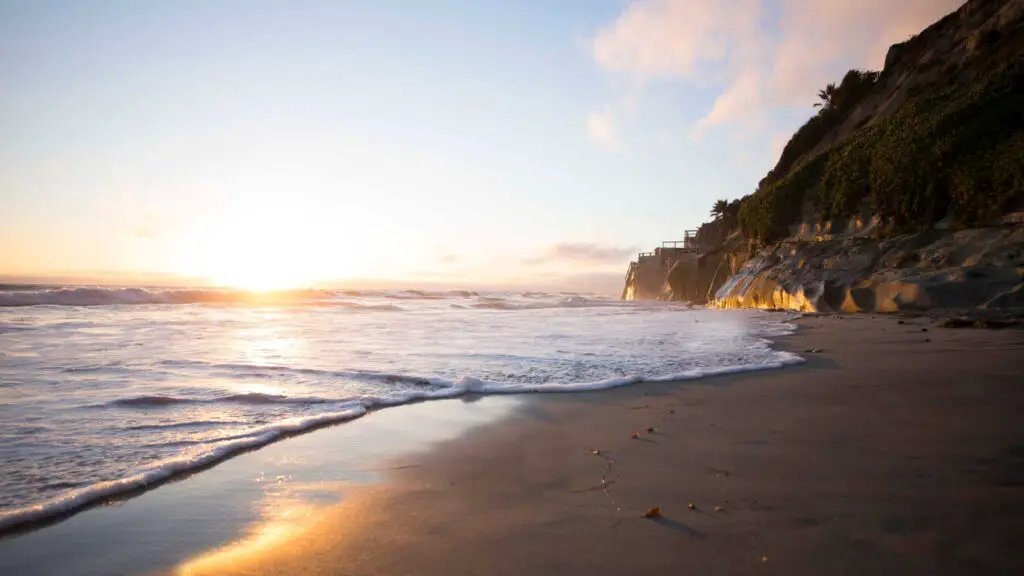 There are over a dozen beaches from North County to the southern border where you can enjoy a bonfire, making it one of the best things to do in San Diego at night.
Mission Beach, Ocean Beach, Coronado Beach, Cardiff State Beach, and La Jolla Shores are where you can burn marshmallows and have a fun time. Make sure that your fire is out before leaving. 
FUN THINGS TO DO IN SAN DIEGO AT NIGHT
FIND THE GHOSTS OF SAN DIEGO
For all those wanting to do quirky stuff, I recommend joining the guided ghost tour, one of the fun things to do in San Diego at night.
Like other cities in the USA, San Diego's neighbourhoods are packed with eerie streets, haunted buildings, homes, and quirky locations that are believed to be the residences of ghosts and spirits.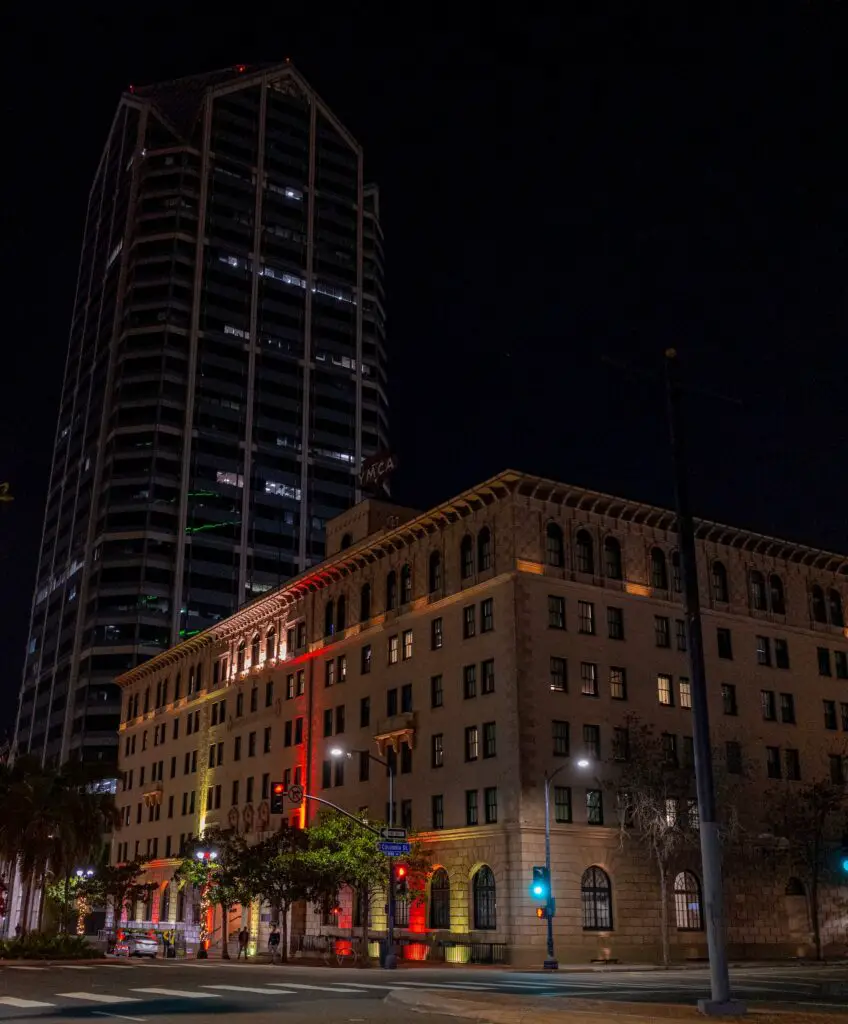 If you want to feel goosebumps and may stumble upon a ghost or two, join this fun ghost tour.
You will be taken to many locations known for their supernatural presence, haunted stories, and eerie occurrences as you roam through gloomy streets and dark alleys.
The Ghosts & Gravestones Trolley Tour is one of the top tours, so book your tour here. Check out and book the tour here.
TRY ALL THE GAMES AND RIDES AT BELMONT PARK
If you are into theme parks, you will love your time at Belmont Park, a popular stop for kids and kids at heart.
This seaside amusement park on Mission Beach is one of the best things to do in San Diego at night for stunning views and hours of fun with your kids.
If you are daring, hop on the star of the park, the Giant Dipper, a 2,600 ft (792 m), mammoth wooden roller coaster that soars above the park and offers stunning ocean views on its heart-racing ride.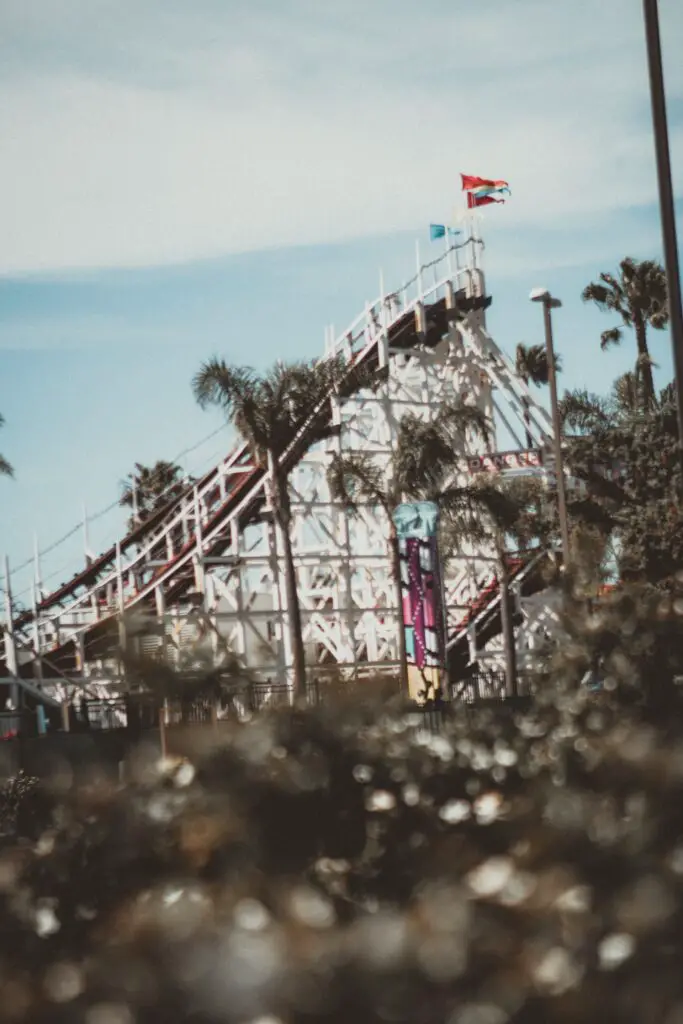 If you want things subtle, do not worry, you are spoiled for choice as you have plenty of arcade games, slides, zip lines, vertical plunges, bumper cars, mini-bowling, and mini-golf. 
Although some of these close before night, some of the games are available on the weekends after the evening.
Dine at one of the restaurants on the boardwalk after you have had enough fun, or sip the craft beer.
SLEEP IN A HISTORIC SHIP
There are many museums scattered throughout the city, and one of the unique ones is The USS Midway Museum.
Whether you love museums or not, visiting the USS Midway should be at the top of your list of things to do in San Diego at night.
Why? Because the USS Midway Museum was the longest-serving naval ship of the twentieth century and was once the largest ship in the entire US Navy.
The USS Midway is now a retired battleship transformed into a splendid museum and is famous for its Fantastic Snooze Crewz program; why you should add it to your itinerary among fun San Diego night activities.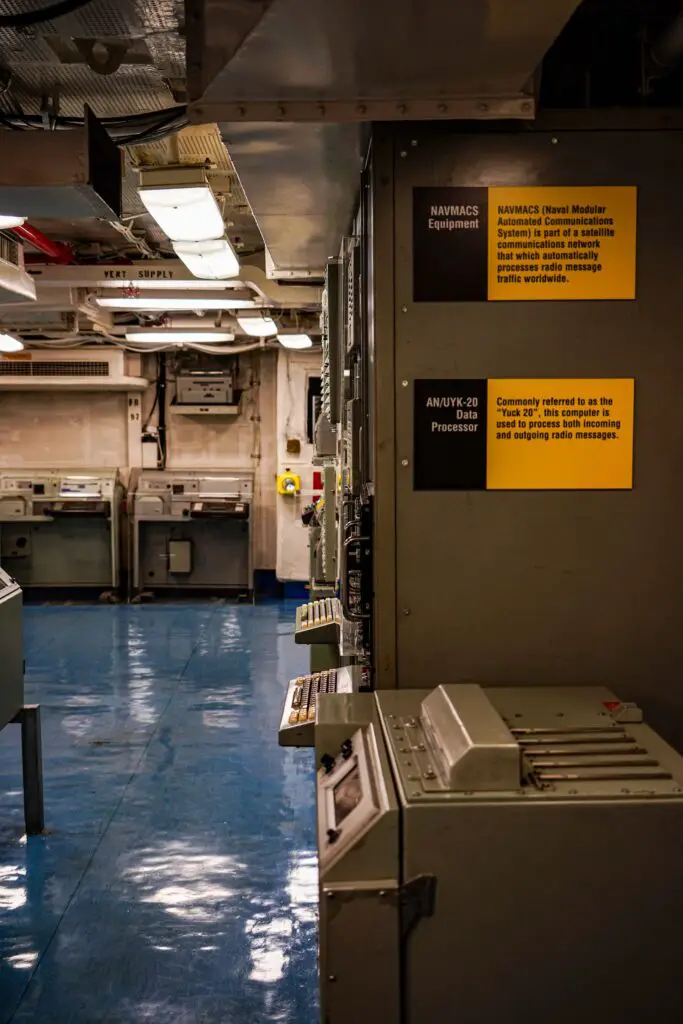 In the Snooze Crewz, you sleep aboard the naval ship on an authentic Navy bunk, but not before touring the ship and enjoying star gazing from the beautiful decks.
Check out more about this iconic ship by joining this guided tour, where you learn how it was run and which seas it toured on. Book the tour here.
If you arrive by car, you can park at the allocated parking spots on Navy Pier for the night for a small fee.
ATTEND FREE SUMMER CONCERTS
Summer means outdoors, and the locals have adopted this to the core. Come sunny days, they gather in parks, pubs, entertainment views and theatres for musical concerts.
You can enjoy some of these for free too, and it is one of the best things to do in San Diego at night.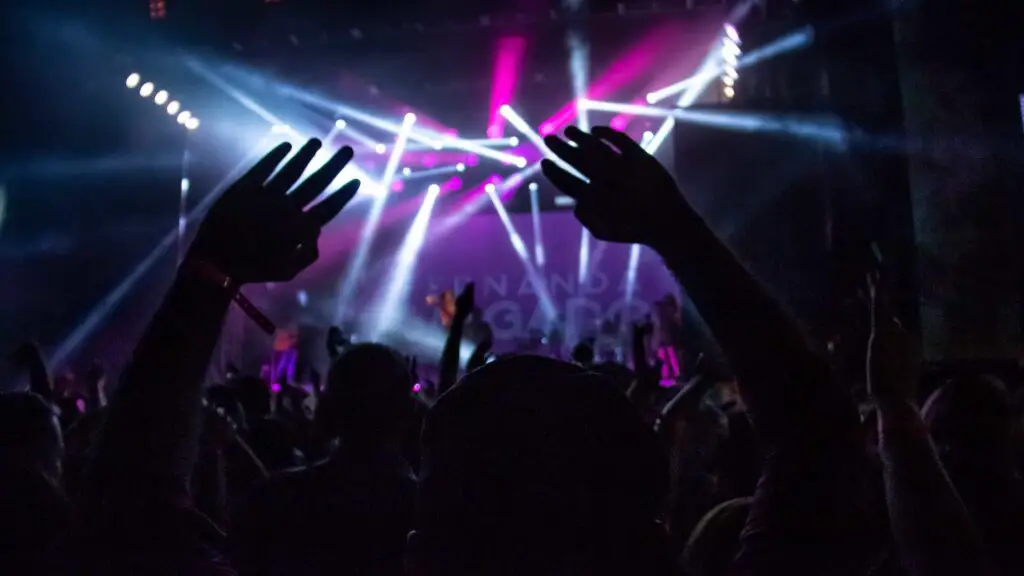 Check out for events, especially live music and concerts at Liberty Station, Mission Hills, El Cajon, Carlsbad and Encinitas, the popular neighbourhoods for summer concerts
Coronado Promenade Concerts and Point Loma Summer Concerts are the most popular ones drawing hundreds of thousands of visitors.
LAUGH OFF AT THE COMEDY CLUBS
One of the fun things to do in San Diego at night with your friends signs up for comedy nights.
San Diego is one of the favourites among stand-up comedians thanks to the diverse crowds and eclectic groups of young and the young at heart thronging in large numbers to places like Mad House Comedy Club.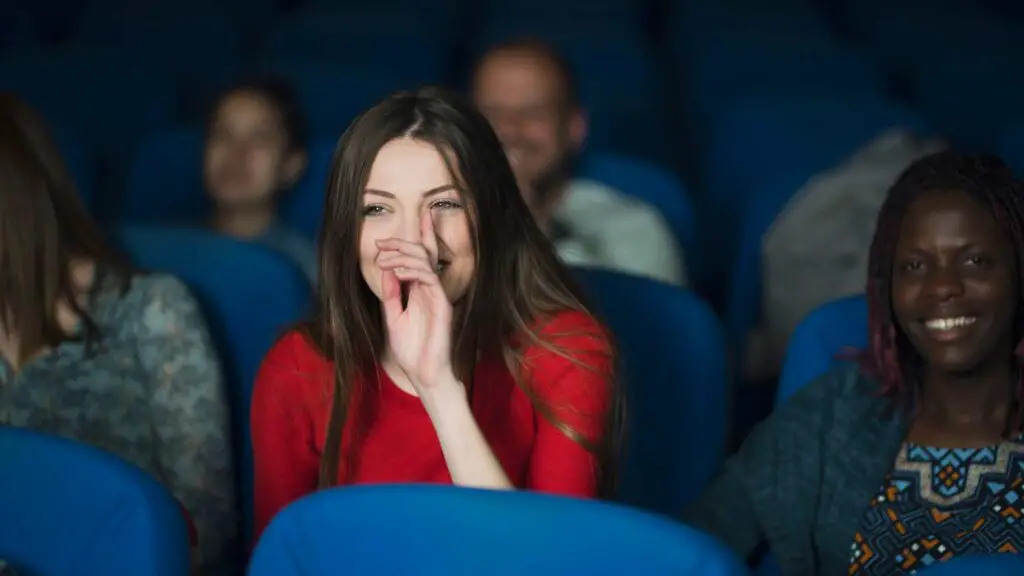 Now owned by Mic Drop Comedy, you can enjoy funny 90-minute shows performed Wednesdays through Sundays. There are options for dinner and drinks along with your tickets.
Don't Tell Comedy hosts two live performances nearly every weekend, and the best part is that the exact locations and comedians are not revealed to ticket holders until the day of the show at noon!
TAKE THE FERRY TO CORONADO ISLAND
One of the top spots in the bay is Coronado Island, known for its idyllic beaches and the luxurious historic Hotel del Coronado.
Located across the water from Downtown, it is one of the top attractions in San Diego at night to admire the spectacular city lights and the glowing skyline along the coast.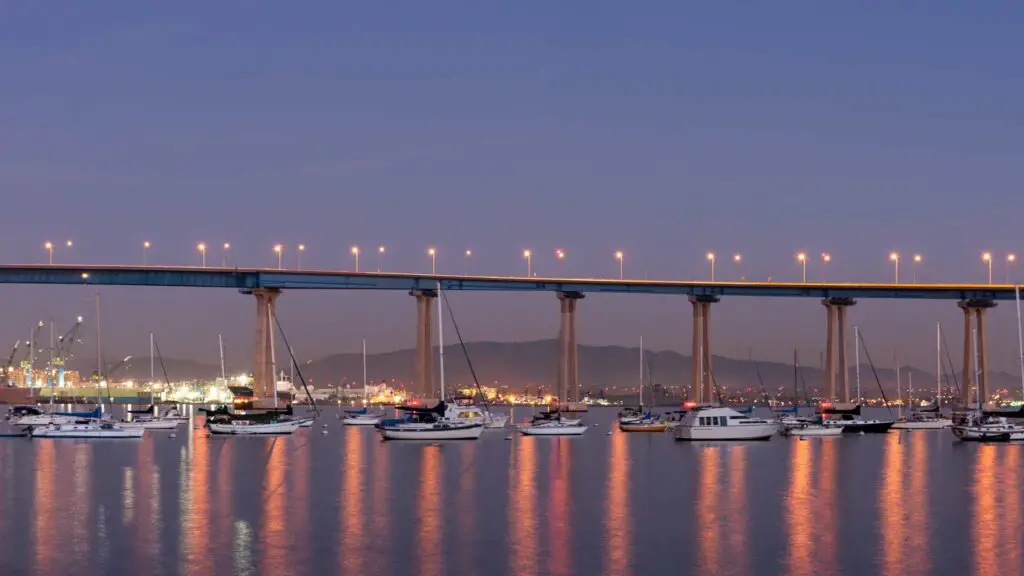 Hop on the Coronado ferry from San Diego at night enjoying the views across the water. 
Once in Coronado, you can walk along the boardwalk in the cool night air, shop for souvenirs at quaint boutiques, enjoy dining overlooking gorgeous views in oceanfront restaurants, and visit the historic Hotel del Coronado.
ENJOY FIREWORKS IN SAN DIEGO AT NIGHT
Who doesn't love the spectacle of fireworks? 
In summer, watching SeaWorld's magnificent fireworks display is one of the things to do in San Diego at night for free.
You can watch the fireworks in the night sky across the city, try Fiesta Island for better views if you want to go where the locals go. 
CATCH A DRAG SHOW
One of the quirky things to do in San Diego at night is watching the Lips drag show in North Park, known for its vibrant club, excellent food, and of course, entertaining performances.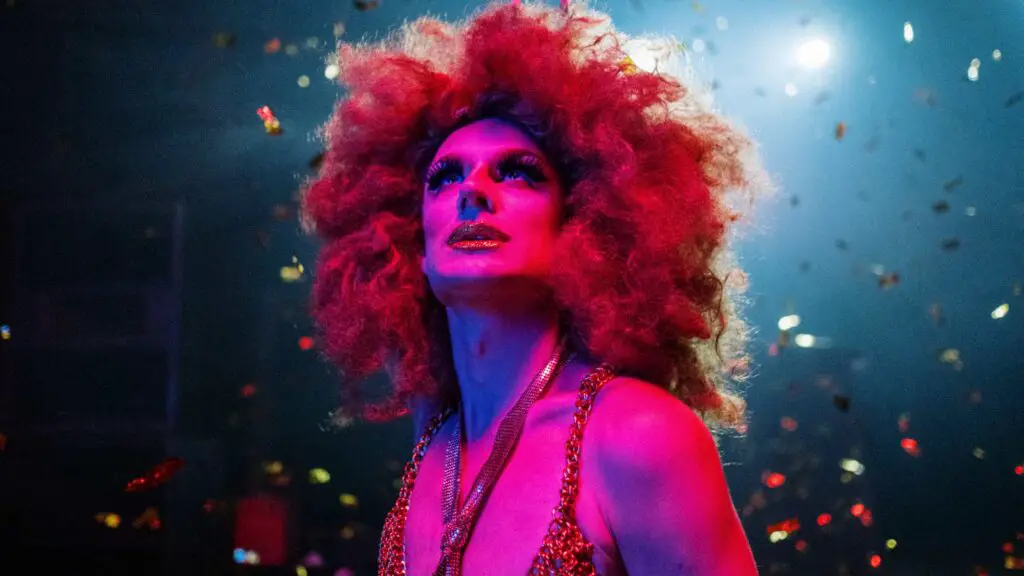 Servers are also the performers and each night at Lips has a different theme, from Divas Night on Tuesdays to Bitchy Bingo Wednesdays and Glitz & Glam Fridays and Saturdays. 
It is an adults-only venue. Tickets fill quickly on weekends and holidays, so it is best to book before you go which also includes dinner and entertainment.
WATCH A DRIVE-IN MOVIE OR TWO
If Drive-in Theatres is your thing, San Diego offers two places to enjoy classic and latest movies with your friends and family, one of the enjoyable activities in San Diego at night.
Grab your blankets, snacks, drinks and pillows into the car, and head to South Bay Drive-in Theatre in Imperial Beach opened in 1958.
At South Bay Drive-in Theatre, you can catch the latest blockbusters on the brightest, state-of-the-art, full digital quality on three 100-foot screens. 
They screen movies daily, all year round, at as low as $10. Watch a movie from the comfort of your car and tune into the audio over the radio.
The showtimes adjust for winter and summer sunsets, so check the schedule to see what you want to watch.
Santee Drive-In is another excellent choice, an ancient theatre screening movies in digital format every day year-round. 
The movies from the two screens are broadcasted through your car's radio for extra crisp audio.
They also have a snack bar and restrooms in the centre of the theatre.
JOIN A WHALE-WATCHING TOUR AT MIDNIGHT
If you are visiting San Diego between late December to March, add whale watching to your itinerary.
For a quirky experience, join a whale-watching tour at midnight, one of the fun things to do in San Diego at night.
These months are peak whale migration season, and you can watch thousands of grey whales as they migrate into Baja, California.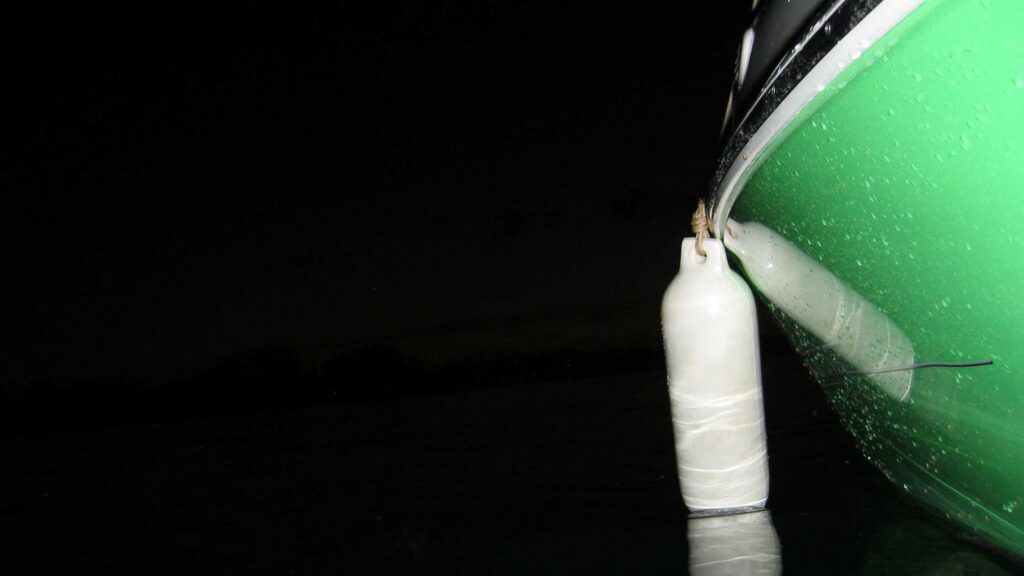 You can cruise into the waters at midnight for a thrilling ride in the sea for a whale-watching experience of a different type, and if you are lucky, you may even spot a few dolphins.
Hornblower Cruises offer fantastic expedition packages with yachts for charter holding up to 800 passengers, with many years of experience with these safe and enjoyable tours. Book your details here.
JOIN OTHERS IN STAR GAZING
It may be one of the most glamorous and among the largest cities and not somewhere you can expect clear skies, but one of the exciting San Diego night activities is going star gazing or joining a star party by San Diego Astronomy Association (SDAA).
Tierra del Sol and Mission Trails Regional Park are just two locations where San Diego Astronomy Association organize stargazing events.
Some events include the Julian Starfest, Stars in the Park, Oak Oasis Star Party, and Stars at Mission Trails.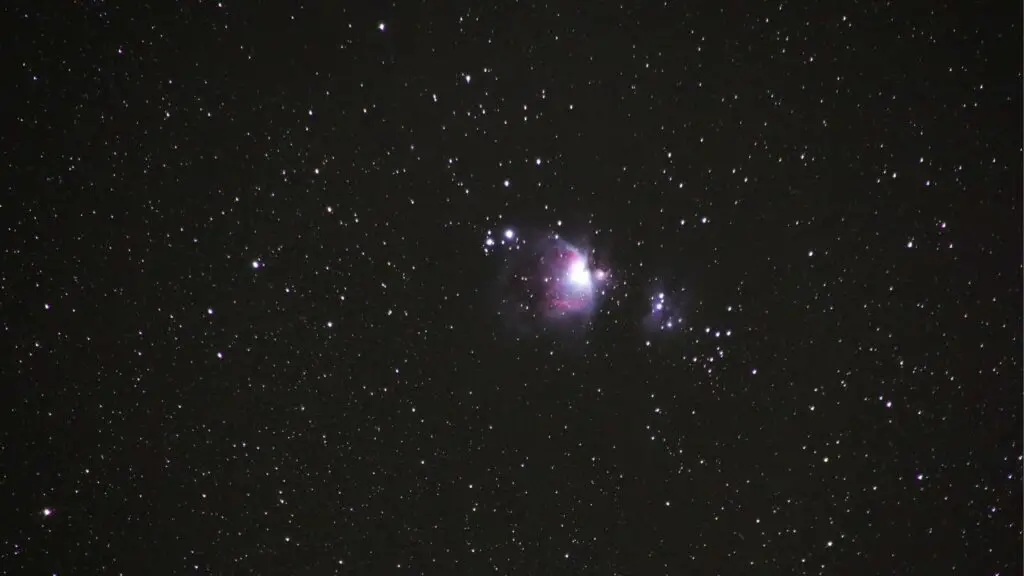 Located a 20-minute drive from downtown San Diego, Mission Trails Regional Park, the 7,220-acre park is a playground for stargazers at night.
Every first Wednesday of a month, SDAA sets up giant telescopes outside the Fleet Science Center in Balboa Park to offer fantastic views of the stars in the night sky, following two planetarium shows.
NIGHT DIVE AT LA JOLLA COVE ECOLOGICAL RESERVE CANYON
La Jolla Cove at La Jolla Cove Ecological Reserve Canyon is home to thousands of sea lions and stunning beaches.
But did you know that you can enjoy scuba diving at night here? It is one of the most adventurous and certainly unique things to do in San Diego at night.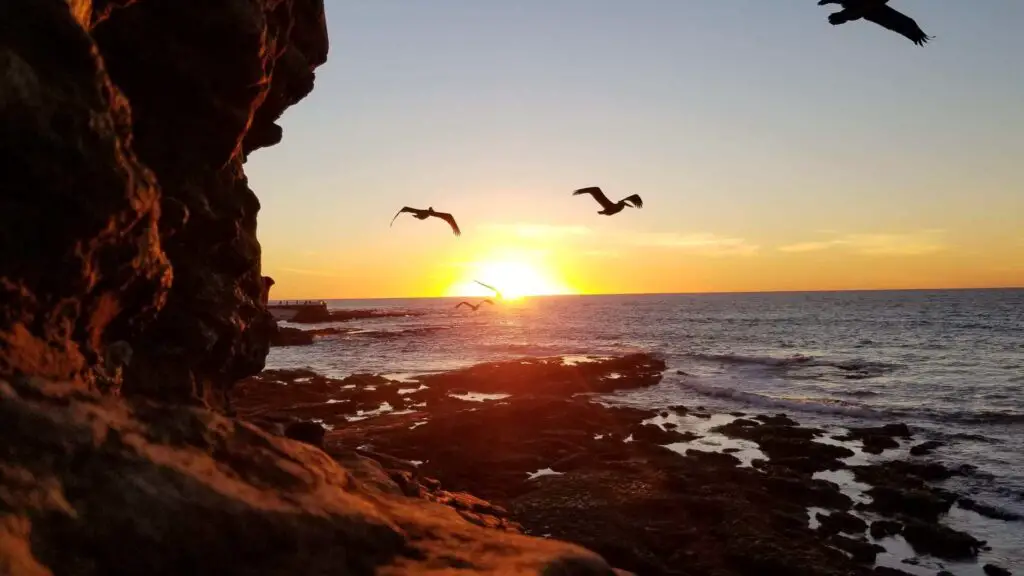 You will be captivated by the views of the enchanting bioluminescent plankton lighting the shores making you feel magical. 
Also spot octopi, squid, crabs, flashes of fish, octopi and corals floating through the darkness when you dive, a surreal once-in-a-lifetime bucket list experience.
ROMANTIC THINGS TO DO IN SAN DIEGO AT NIGHT
JOIN THE BEAUTIFUL SUNSET CRUISE
One of the romantic things to do in San Diego at night is watching the sun beautifully dip below the horizon while cruising the waters of the Mission Bay Lagoon overlooking the Pacific Ocean.
A part of Mission Bay Park, Mission Bay Lagoon is one of the wetlands and marshes and one of the top attractions known for its sandy beaches and water activities.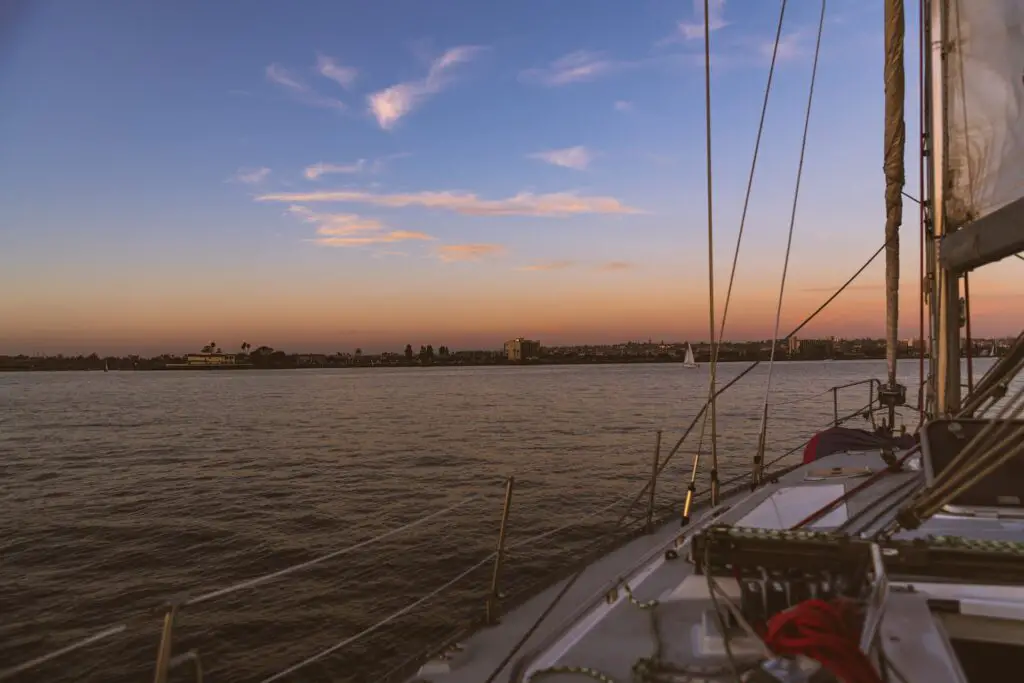 Joining a sunset cruise to enjoy a romantic evening escaping the crowds and admiring the beautiful views of the coastline. 
Watch the sandy shores of Fiesta Island Park, fishermen and jetties around the Ocean Beach Pier, beautiful panoramas of the San Diego coastline as the setting sun paints the sky magnificently above the Pacific Ocean, and see the city lights from the water on your way back. 
GO ON A ROMANTIC DINNER CRUISE
A romantic cruise surrounded by stunning city lights, delicious cuisines, drinks, and music is the best date idea if you are wondering what to do in San Diego at night.
Admire the sparkling skyline and the city's best sights from the comfort of a cruise ship on guided tours lasting for about 2 hours, enjoying the live music.
Soak in the stunning views of the ocean and landmarks of San Diego, including Coronado Bay Bridge, the Star of India, and other skyscrapers enjoying a delicious dinner on your romantic date night on the sea.
 Book your dinner cruise here.
DINE IN LITTLE ITALY
If you are looking for a romantic dinner date, Little Italy is the place to go. One of the trendiest places to visit in San Diego at night, the Little Italy neighbourhood gets its name as the first Italians settling in San Diego resided here.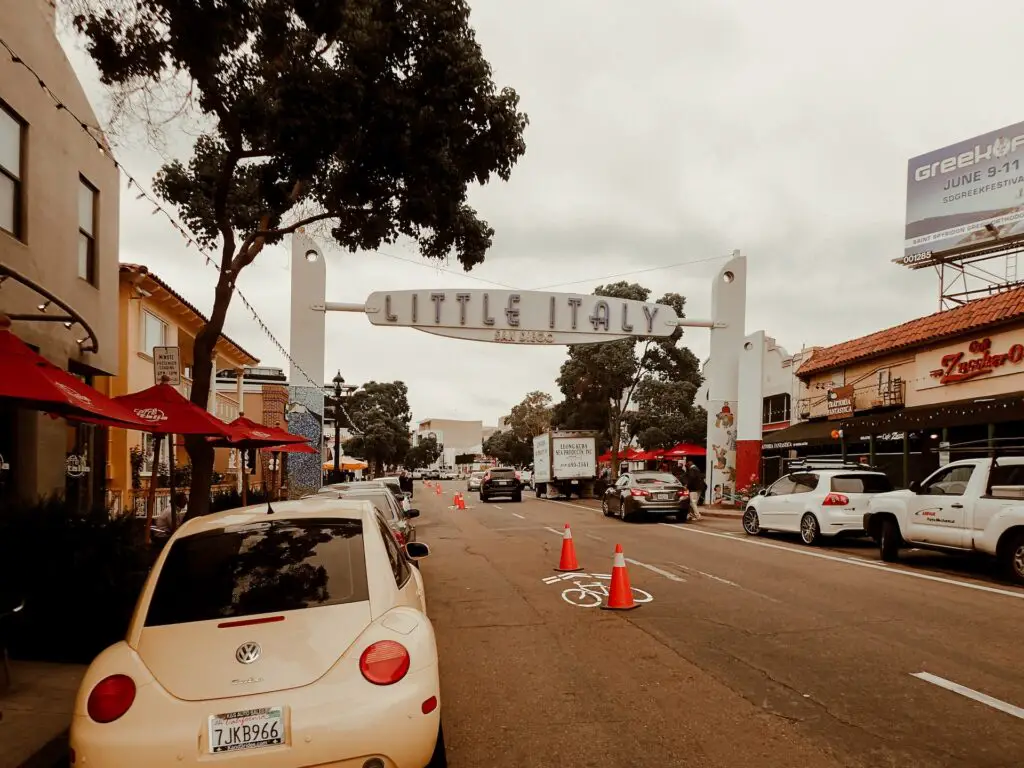 Packed with quaint eateries and bakeries, wine bars, and boutique stores, it is one of the best neighbourhoods for night strolls, shopping, dining, and clubbing.
Once a fishing village, it's now the area with the largest Italians and is renowned for its world-class chefs and eateries.
Take this Wine Tasting Walking Tour in Italy if you want to taste the best wines in this neighbourhood.
Hop into the rooftop bars to admire the views, sip the perfectly mixed cocktails and meals made by celebrity chefs at fancy restaurants, taste the best craft beers and enjoy live entertainment at the pubs.
If you feel like pampering yourself with exquisite food prepared by celebrity chefs, head to the famous Kettner Boulevard, home to restaurants like Kettner Exchange, Herb & Wood, Filippi's Pizza Grotto, Ironside Fish & Oyster, Juniper & Ivy and nearby Queenstown Public House.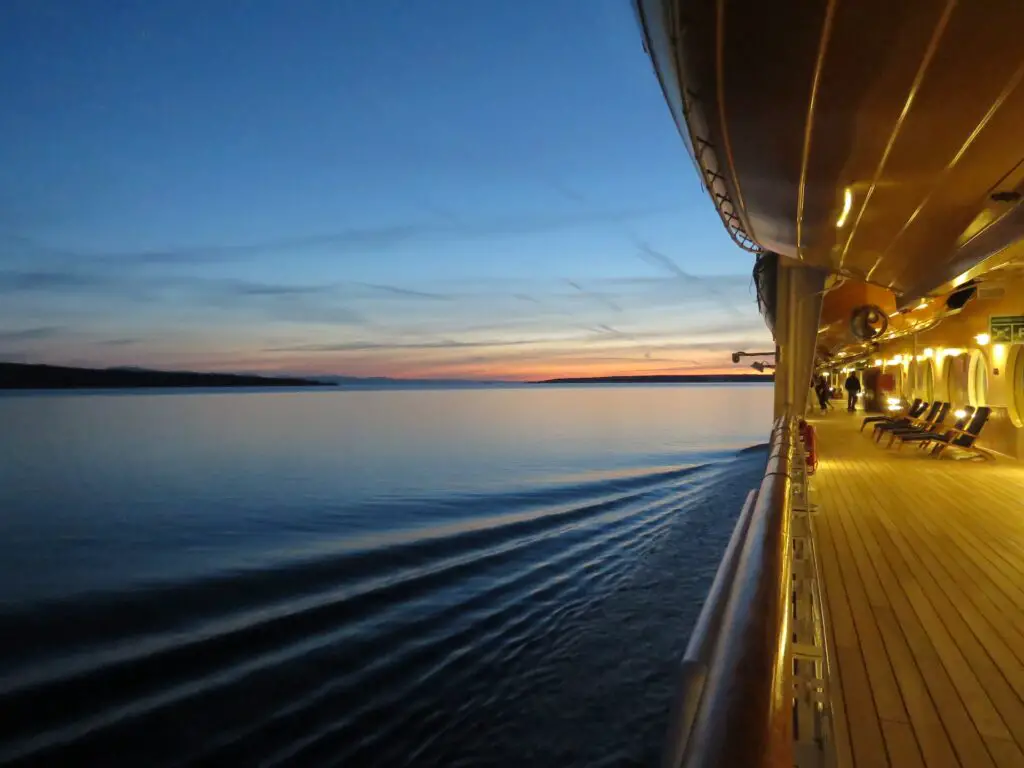 Or head to India Street for popular Italian eateries like Barbusa, Buon Appetito, and Civico 1845. 
Do not miss the Waterfront, San Diego's oldest dive bar, when in Little Italy.
After dinner, stroll along Piazza Della Famiglia next to the Little Italy Food Hall known for its European vibes to catch live evening music on Flamingo Fridays.
Recommended Tour For Foodies – San Diego: Little Italy Food Walking Tour with Tastings
ADMIRE THE NIGHT VIEWS FROM MOUNT SOLEDAD
Mount Soledad in La Jolla is one of the popular attractions among tourists and the top hang-out spot for the locals. 
For stunning views of San Diego at night, drive to the top of Mount Soledad. Get a picnic blanket and cosy up, enjoying fantastic 360-degree views of the La Jolla coastline, Mission Bay and glowing San Diego at night.
MAP OF THE THINGS TO DO IN SAN DIEGO AT NIGHT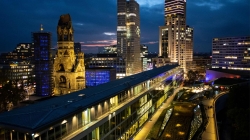 Latest posts by Anna Owen
(see all)