There are a myriad of things to do in Dallas at night. When the Sun sets, the city comes alive with a symphony of laughter, music, and excitement. 
Dallas is a bustling metropolis filled with electrifying adventure; the fun never sleeps, and the night ignites with a kaleidoscope of colours. 
Whether strolling through moonlit parks, catching a show at a world-class theatre, or delving into the mysteries of a themed escape room, Dallas is your playground when the Sun goes down.
In this post, you will discover the best things to do in Dallas at night, what to do in Dallas at night, hidden gems of the city and adrenaline-pumping adventures that will keep you on your toes till dawn. 
Also, you will find places to indulge in delectable treats and witness the city's soul come alive in a symphony of lights and laughter.
Read further to learn about the best place to stay in Dallas at night and other helpful travel tips and resources.
Also, if you want to explore Dallas and its surroundings by car and looking for rental cars, check out Discover Cars, one of my favorite car rentals in the US.
Thanks to their many options and affordable prices. Book here.
Alternatively, you can book cars at Rental Cars. 
Check out this Dallas City Pass which gives access to to spots of Dallas at night.
Are you planning a trip to other cities in the USA? Check these nightlife things to do below.
Check out my collections of nightlife quotes and party captions for Instagram if you want a quirky photo caption for your social media.
TOP THINGS TO DO IN DALLAS AT NIGHT
If you are in a hurry, check out these top tours and reserve ahead of your trip to enjoy Dallas nightlife at its best.
TAKE A NIGHT TOUR IN DALLAS
One of the top things to do in Dallas at night is to take a night tour.
I took a hop-on hop-off bus for one day and also hired a rental bike for another day to see the city slowly at my pace.
While most people stick to day tours, the nighttime scene in Dallas is where the real excitement happens.
As you meander through the vibrant streets, you will encounter iconic sites that make the city come alive.
Don't miss the chance to swing by the legendary John F. Kennedy Memorial Plaza, where history and beauty intertwine. 
Make a stop at the Sixth Floor Museum, the very spot where the president's legacy lives, the place where he was assassinated.
Take a guided tour; the experts will whisk you away to the must-see spots in no time, ensuring you don't miss a single thrilling detail. 
I recommend hiring a bike so that you can breeze through the city with style and comfort, making it an experience to remember.
Check out Dallas Area Rapid Transit which offers various transportation options.
For first-timers in Dallas, I recommend the renowned Dallas Evening Tour. 
This electrifying adventure will take you on a whirlwind journey through downtown, Deep Ellum, Main Street, Uptown, and more!
Witness the city's iconic landmarks come to life, illuminating the night with a captivating display. 
Marvel at the dazzling lights adorning the Bank of America Tower, the Reunion Tower, and the Hotel Lorenzo. 
Strike a pose with awe-inspiring sculptures like The Eye and the Dallas Pegasus, adding a touch of magic to your night escapades.
Don't worry if you are traveling Solo for the first time in Dallas. Take this self-guided sightseeing walking tour. You can enjoy the program at your own pace and take as many breaks as you like.
WITNESS THE MAGICAL SUNSET FROM THE REUNION TOWER
Experience the spectacular sunset from the iconic Reunion Tower in Dallas, one of the best things to do in Dallas at night.
The Reunion Tower features GeO-Deck, an observation deck placed 470 feet above the ground, which offers lovely vantage points to get a 360-degree view of the city.
Explore the city with high-definition telescopes and capture the moment with a free digital photo included with your ticket. 
I had already reserved a table at Five Sixty by Wolfgang Puck, a rotating Asian-inspired elite dining restaurant in the tower. 
I was awe-struck to take in the panoramic views of Dallas's skyline while sipping my favorite drink.
Check out Wolfgang Puck's multi-cuisine menu and mouthwatering delights, or grab a snack from Cloud Nine Café to treat your palate.
Reunion Tower is also one of the romantic Dallas attractions at night. 
So plan a date night at this place with your loved one.
Allocate about 1-2 hours to fully immerse yourself in the beauty of Dallas from this spectacular vantage point.
If you time your visit right, you may also witness various events at the Reunion Tower, including New Year's Eve celebrations with spectacular fireworks displays.
TIMINGS: 12 PM – 8 PM ENTRY: $30 (approx)
TAKE A SEGWAY TOUR
One of the unique things to do in Dallas at night is to explore the city by taking the Dallas Arts District and City Lights Segway Tour.
Learn how to ride a Segway from experienced professionals and witness the iconic landmarks of Dallas at night, including the plazas and art district, soaked in shimmering lights.
If you don't want to hop on a Segway, book the open-air Polaris Slingshot and see the highlights of Downtown Dallas in style. They even offer multiple time slots.
WATCH A GAME AT THE COTTON BOWL STADIUM
One of the unique and exciting things to do in Dallas at night is to experience the thrill of college football at the historic Cotton Bowl Stadium.
The stadium was built in 1930, and since then, it has been the venue for numerous memorable events, making it a must-visit destination in Dallas for any sports enthusiast.
One of the highlights at the Cotton Bowl Stadium is the yearly Red River Showdown, a legendary football game between two iconic universities, Texas and Oklahoma. 
This highly anticipated matchup draws fans nationwide and packs the 46,000-seat stadium with an electrifying atmosphere.
Not just limited to college football, the Cotton Bowl Stadium has a rich history of hosting various sporting events and concerts.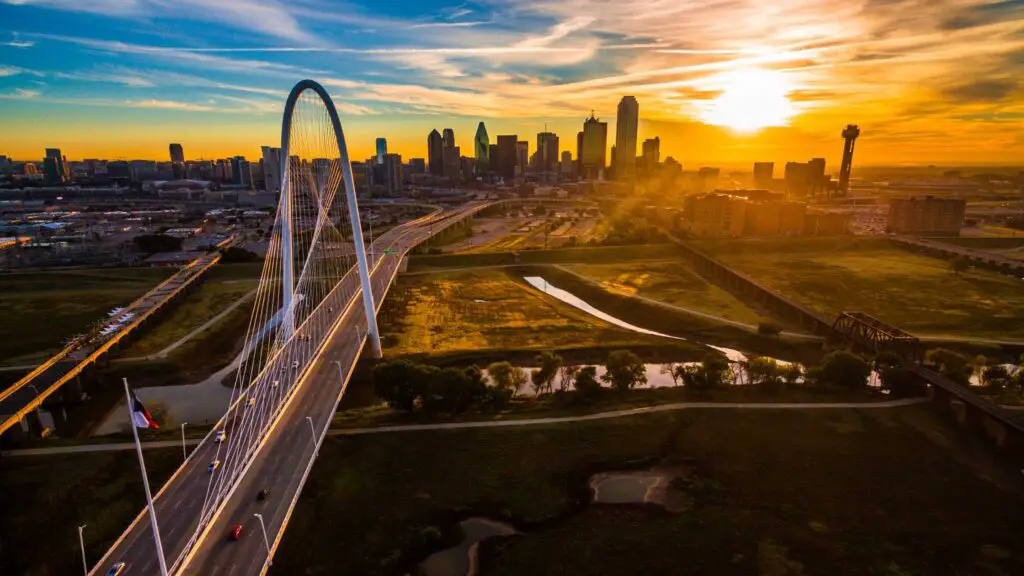 It has been the stage for six World Cup games, showcasing the best of international soccer. 
In a landmark event for the NHL, the stadium held the first outdoor hockey game in the southern United States, making history for hockey enthusiasts.
Beyond sports, the Cotton Bowl Stadium has witnessed some of the most significant musical events in history. 
In 1956, a young Elvis Presley performed to a crowd of 27,000 fans, making his mark on the world of music. 
The Texas Jam concert series brought legendary artists such as Van Halen and the Eagles, making the stadium a mecca for music enthusiasts.
Throughout the year, the Cotton Bowl Stadium continues to be a vibrant venue for diverse events. 
Additionally, the stadium hosts festivals like the renowned Texas State Fair and the Big Texas Beer Fest, making it a hub of cultural celebrations.
So don't miss stepping into this historic venue and witnessing the rich tapestry of events that have shaped its legacy as a cherished institution in Dallas.
Hey, meanwhile, if you are looking for stays in Dallas, check out these hot deals!
LAUGH YOUR HEART OUT AT DALLAS COMEDY CLUB
If you are looking for Dallas downtown night activities, get ready to laugh until your sides ache at the Dallas Comedy Club.
Nestled in the vibrant Deep Ellum neighborhood of downtown Dallas, visiting Dallas Comedy Club is one of the top things to do in Dallas at night.
This lively venue offers much more than just laughs, with a range of improv and comedy classes catering to beginners and seasoned performers.
With a busy calendar, Dallas Comedy Club guarantees non-stop laughter five days a week.
From hilarious improv shows to brilliant sketch performances, captivating storytelling, and family-friendly shows, there is something for everyone to enjoy.
Don't miss the open mic nights on Wednesdays and Sundays, where aspiring comedians and budding talents take the stage to showcase their skills. 
For a unique experience, join the late-night open jam on Wednesdays or the Sunday afternoon session. 
There is also an onsite bar to quench your thirst and a cafe which serves nachos and other mouthwatering bites to delight your taste buds.
Please note that the Dallas Comedy Club remains closed on Mondays and Tuesdays.
TIMINGS: Wednesday: Thursday 5 PM – 12 AM; Friday: 5 PM – 1 AM; Saturday: 11 AM – 1 AM,  Sunday: 11 AM – 11 PM
ENJOY A SHOW AT THE MAJESTIC THEATRE
I usually make a list of places to visit when I travel. 
On my trip to Dallas in December, I was looking for things to do in Dallas today on my notepad and decided to visit the Majestic Theatre.
Nestled in the heart of the Dallas Downtown Historic District, this magnificent theatre promises an unforgettable experience, making it one of the top things to do in Dallas at night.
As you step into the Majestic Theatre, you will be greeted by its grandeur and elegance. 
The theatre's prime location, between Pacific Plaza and Main Street Garden Park, makes it easily accessible and a perfect addition to your list of places to visit in Dallas at night.
One of the highlights of the Majestic Theatre is its cosy ambience and comfortable seating, equipped with plush velvet chairs.
With a seating capacity of 1,704, you can expect great views from every seat.
No matter the time of year, the Majestic Theatre offers diverse shows to cater to every taste. 
From exquisite concerts to side-splitting comedy shows, mesmerizing art events, and spectacular musicals, there is something for everyone on their packed calendar of live performances.
SOAR LIKE A SUPERHERO
Are you scared of skydiving but want to have a similar experience? Dallas has it covered for you.
Take flight in a thrilling vertical wind tunnel at iFly Dallas, one of the exciting things to do in Dallas at night.
Experience winds of up to 175 miles per hour, literally one of the heart-pumping adventures which makes it one of the top fun places in Dallas for adults seeking an adrenaline rush.
Having said that, this is also kid-friendly, and you don't need prior experience.
A certified instructor will provide a private tutorial, guiding you through the entire experience, ensuring your safety and comfort.
All the necessary gear is provided, so you can simply focus on the incredible experience ahead.
So, step into the wind tunnel, feel the rush of wind propelling you upwards and enjoy two exhilarating 60-second free-fall flight moments. 
Book your diving experience tour here. 
You will be rewarded with a personalized flight certificate as a memento of your adventure.
Make acquaintances with like-minded fellow thrill-seekers and enjoy your evening in Dallas.
TIMINGS: Monday to Friday: 12 PM – 8 PM 
Saturday: 9 AM – 9 PM; Sunday: 10 AM – 8 PM
ENJOY A ROYAL FEAST AND A TOURNAMENT
One of the unique things to do in Dallas at night is to step back to the 11th century and experience an epic tournament at Medieval Times.
Nestled in downtown Dallas, this stunning castle is one of the top places to visit at night in Dallas, which offers an unforgettable evening of chivalry, jousting, and royal feasting.
Upon arriving at the castle, you will be transported into a world of knights and noble queens, where the clashing of steel and the cheers of victory fill the air. 
The top knights of Dallas come to a duel, showcasing their bravery and skill in a thrilling competition to protect the throne. 
Raise your goblet in celebration and soak in a journey back to the time of kings and queens.
Feel the vibes of a medieval castle surrounded by period costumes, armor, and the grandeur of a bygone era. 
Enjoy the full-service bar and a sumptuous four-course meal served during the show. 
As knights on horseback demonstrate their athletic prowess and swordsmanship, you will feast like royalty, savouring delights like oven-roasted chicken, soup, garlic bread and more.
Vegan options are also available, ensuring a delightful experience for everyone.
Witness the crowning ceremony of the night's champion, conducted by King Charles and Queen Mary Isabella, adding a touch of regal splendor to the evening.
Medieval Times offers multiple show times, allowing you to choose the perfect hour to indulge in this extraordinary experience. 
For more fun games, visit Dave and Buster's, the ultimate arcade experience.
MEET AND GREET UNDERWATER FRIENDS AT SEA LIFE AQUARIUM
If you enjoy watching Sealife, visit the sea life aquarium in Grapevine, especially if you are with kids, one of the exciting things to do in Dallas at night.
This family-friendly destination brimming with captivating exhibits and attractions make it a must-visit spot for sealife lovers and also one of the excellent date night ideas in Dallas.
You will witness beautiful jellyfish and adorable turtles, exotic fish in their specially designed habitats.
Every corner of the Sea Life Aquarium will leave you in awe.
There is an exclusive kids' pool section for them to get up close with their sea friends. 
Ensure they do not touch or harm any underwater creatures.
The main draw of the Aquarium is the 360-degree ocean tunnel. 
You will be surrounded by a gorgeous underwater world where majestic sea creatures glide gracefully above and around you. 
Plan your visit on a Saturday night, as the Aquarium extends its hours, providing a crowd-free experience. 
Book your aquarium tickets here.
TIMINGS: Monday to Friday: 10 AM – 6 PM; Saturday: 10 AM – 8 PM; Sunday: 11 AM – 5:30 PM
VISIT LEGOLAND DISCOVERY CENTER
One of the cool things to do in Dallas at night is to visit the Legoland Discovery Center.
While the little ones will be in LEGO paradise, adults will also be immersed in the joy of constructing and exploring this playful wonderland.
Don't miss the 4D cinema experience, where LEGO heroes come to life in a fun and thrilling show that will leave you spellbound.
Try heart-pounding rides like Merlin's Apprentice and Kingdom Quest to journey through magical worlds and face thrilling challenges.
Legoland Discovery Center also offers fantastic deals to combine tickets with a visit to the Aquarium, providing even more adventure and exploration. 
So book your tickets here for these ultimate fun activities in Dallas.
TIMINGS: Monday to Friday: 10 AM – 5 PM; Saturday: 10 AM – 8 PM; Sunday: 11 AM – 5 PM
GO ON A MOONLIT BIKING ADVENTURE
One of the best things to do in Dallas at night is to explore the city on a bike.
Hop on an e-bike and get ready to explore the city like never before on a moonlight-guided tour! 
Whether you are a local seeking new insights or a tourist eager to discover Dallas at night, this tour is perfect for everyone.
With your trusty e-bike, pedal through the heart of downtown and beyond, exploring iconic neighborhoods like the Dallas Arts District, Deep Ellum and the vibrant AT&T Discovery District. 
If you ever feel tired, let your bike do the work and recharge while you soak in the sights.
For over two thrilling hours, you will be guided by an expert who will share fascinating stories and uncover the city's hidden gems. 
Immerse yourself in Dallas' culture, feel the cool night breeze, and witness the cityscape from a new perspective.
So, why settle for a regular sightseeing tour when you can embark on a moonlit biking adventure through Dallas downtown? Book your e-bike here.
ENJOY FOOTBALL AT AT&T STADIUM
If you are a die-hard football fan or just love the thrill of live sports, AT&T Stadium is a must-visit and one of the fun things to do in Dallas at night.
Being the largest stadium in the entire US, this colossal stadium boasts a retractable roof. 
It can hold over a whopping 108,000 enthusiastic fans.
The AT&T Stadium attracts massive crowds during football season, especially when the home team Dallas Cowboys is on the grounds creating an electrifying atmosphere.
AT&T Stadium hosts many other sporting events and thrilling concerts. 
From epic rivalries to awe-inspiring musical performances, this venue has it all.
If you want to dive deeper into the heart of AT&T Stadium, join a guided tour that will take you behind the scenes. Keep checking this space since it sells out fast.
Explore the radio box, glimpse the press boxes, and even peek into the luxurious private suites. 
Witness firsthand the inner workings of this incredible stadium and maybe even get a glimpse of your favorite players preparing for game day!
WATCH A HOCKEY GAME
If you enjoy sports, you should not miss witnessing an electrifying NHL game, one of the exciting things to do in Dallas at night.
Witness a thrilling showdown as the Dallas Stars take on top teams like the Boston Bruins or the Carolina Hurricanes.
The game usually begins between 6 PM and 7 PM – the perfect activity for a night out in Dallas. 
You will be surrounded by passionate fans cheering for their favourite team, creating an atmosphere you won't find anywhere else.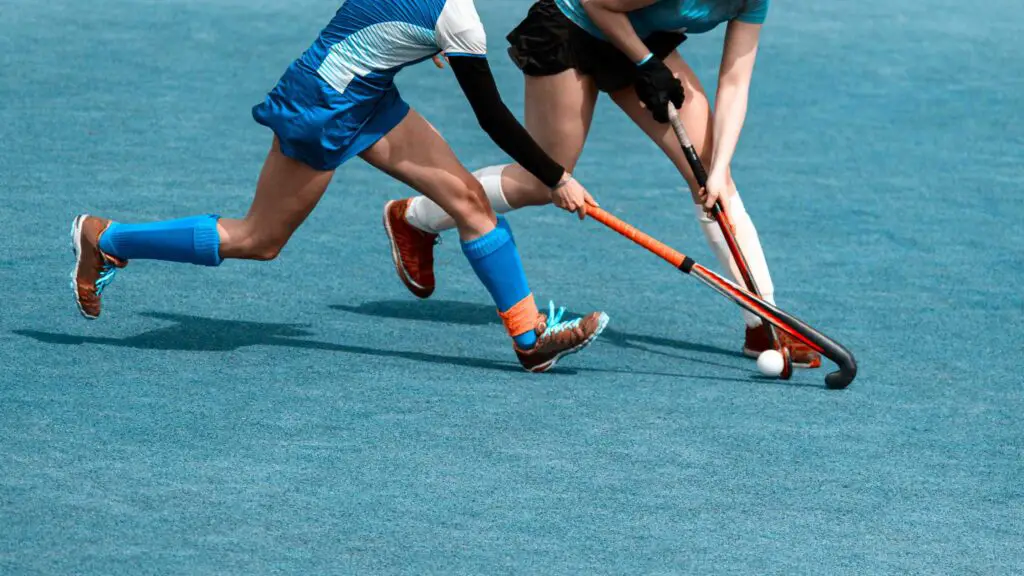 The American Airlines Center provides excellent views, ensuring you won't miss a single moment of the intense on-ice battles. 
It's not just a sports event; it's a chance to immerse yourself in the Dallas sports world and its rich history.
Dress in your team's colors, indulge in delicious drinks and wings at nearby restaurants, and feel the crowd's energy as you root for your team. 
From the excitement on the ice to the camaraderie in the stands, it's an experience that will leave you with lasting memories.
Don't miss out on the ultimate sports spectacle – book your tickets here now and get ready for a night of heart-pounding hockey!
BAR HOPPING BONANZA
Whether you seek a laid-back patio like me or want to enjoy live music while savouring craft cocktails or sway on a vibrant dance floor, Dallas has it all. 
Go on a bar-hopping adventure and experience the energetic nightlife by exploring the city's best neighbourhoods, one of the top things to do in Dallas at night.
With their diverse offerings and proximity, bar-hopping becomes a delightful adventure that showcases the city's lively spirit.
Start the bar-hopping extravaganza by taking a Dallas night tour, or head to the renowned McKinney Avenue in Uptown. 
You often find this bustling street filled with millennials and Gen-Z crowds since the street offers a fantastic selection of bars with excellent balconies and upbeat clubs.
Check out the trendy Deep Ellum area, known for its hip and grungy vibes. 
Here, you will discover an array of breweries, live entertainment venues, and rooftop bars that cater to a wide range of tastes. 
For a more relaxed dive-bar experience, make your way to Lower Greenville, a charming neighbourhood located in downtown Dallas. 
This area comes alive at night, drawing in locals and tourists with its many bars and restaurants. 
The best part is that many of them are within proximity, making it easy to hop from one spot to another. 
If you are seeking a diverse and inclusive nightlife experience, head to the strip on Cedar Springs in Oak Lawn. 
This popular area is known for its vibrant LGBT bars and clubs to let loose and celebrate in a welcoming and inclusive environment.
As you stroll Lower Greenville, keep an eye out for some standout establishments. 
The Granada Theatre is a must-visit live music venue, offering a lively atmosphere and incredible performances. 
Quench your thirst for unique drinks at Swizzle, known as the only tiki bar in Dallas.
Indulge in various delicious eats from the food trucks and bars at Truck Yard, a lively complex with ample seating and live music on weekends.
Check out these Bar Hopping tours I took on my trip to Dallas.
ROMANTIC THINGS TO DO IN DALLAS AT NIGHT
SAIL UNDER THE STARS
I am a big fan of cruise tours and found excellent ones in Dallas. 
I booked a dinner cruise with the Irving Water Fun on Lake Carolyn, one of the romantic things to do in Dallas at night.
Imagine sipping on fine wine, indulging in delectable desserts, and basking in the serenity of Lake Carolyn under the twinkling stars. 
It's an ideal recipe for a gorgeous night in Dallas.
Set sail on a 20-minute night cruise, departing from the picturesque Lake Carolyn.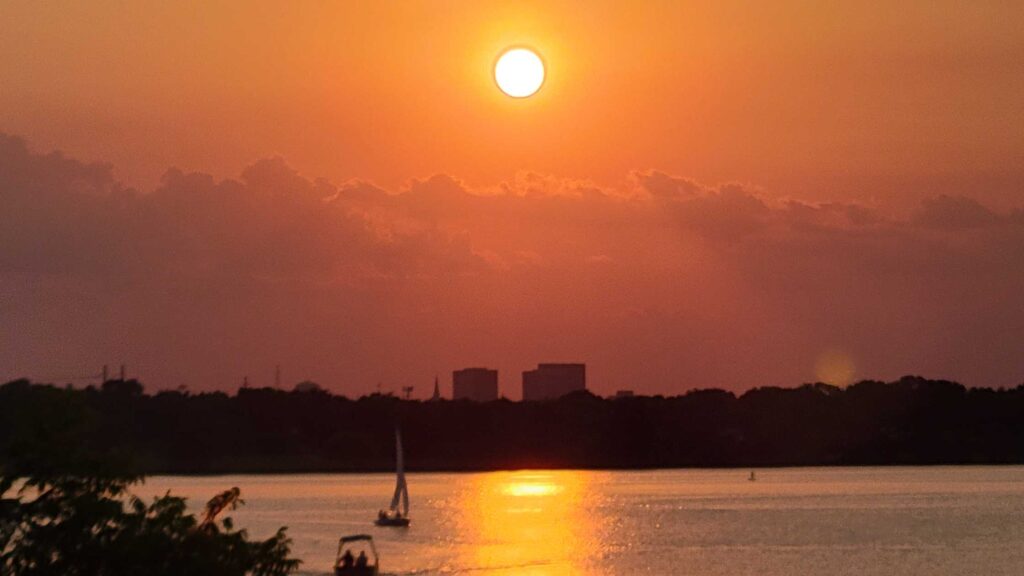 The well-maintained cruise offers a cosy and comfortable setting for you to unwind and immerse yourself in the beauty of the surrounding scenery. 
As you glide across the calm waters, listen attentively to the captivating tales of Dallas shared by the knowledgeable guides on board. 
The reflection of the iconic landmarks on the shimmering lake surface creates a mesmerizing ambience that adds a touch of magic to the journey.
The highlight of this cruise is undoubtedly the delectable desserts that await you. 
Treat your taste buds to mouthwatering cakes and other sweet delights curated to enhance your dining experience on the water. 
And if you are in the mood for a fancier touch, you are in luck! 
Irving Water Fun lets you bring your wine and other beverages, elevating the cruise to an even more exquisite level.
ENJOY A SHOW AT DALLAS BLACK DANCE THEATRE
If you admire and enjoy dancing, visit Dallas Black Dance Theatre, and prepare to be dazzled by the extraordinary talents of this contemporary modern dance troupe.
The Dallas Black Dance Theatre's mission is to bridge cultures and connect diverse communities through its exceptional performances and educational programs.
With their passion for dance and dedication to their craft, their shows are nothing short of a stunning spectacle, making it one of the awesome things to do in Dallas at night.
You may witness the Espresso Nutcracker show if you time your visit right.
The main draw of the Dallas Black Dance Theatre is you can watch their shows virtually by buying the tickets online. Check out the tickets here.
CLICK A SELFIE AT RAINBOW VOMIT
If you are in Dallas, one of the romantic things to do in Dallas tonight is to check out Rainbow Vomit, an experiential art gallery that promises a magical and surreal world of colour. 
Don't let the name put you off – this place is an Instagrammer's dream come true!
Step into a mesmerizing wonderland filled with over twenty Instagram-worthy photo spots that will make your selfies truly stand out. 
Click as many candid as you want since Rainbow Vomit offers the perfect backdrop for capturing the most fun and colourful selfies.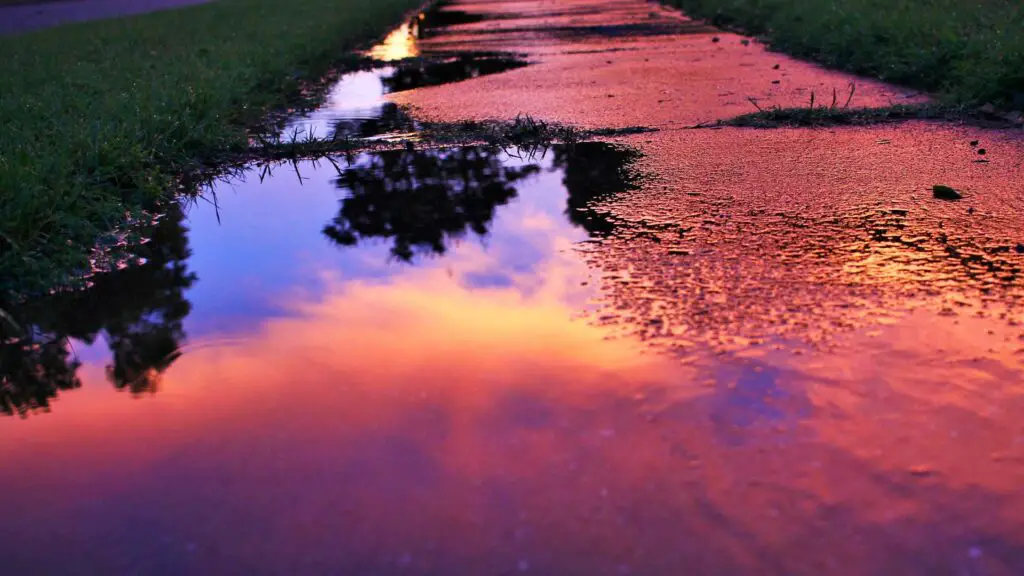 The gallery is a true feast for the senses, combining sight and sound to create an unforgettable experience.
With over 1,300 pounds of cotton, 10,000 LEDs and four miles of ribbon, every corner is transformed into a picture-worthy paradise.
The immersive and interactive installations at Rainbow Vomit will make you feel like you have stepped into a dreamland where reality blends with fantasy.
So don't miss out on this magical experience – Rainbow Vomit awaits to delight and captivate your senses!
SOAR THROUGH THE NIGHT SKY WITH STARLIGHT FLIGHT
One of the romantic things to do in Dallas at night is to have an aerial view of the city via Starlight flight.
Operating since 1991, this original aeroplane tour operator offers an unforgettable aerial adventure over the city.
Climb aboard a Cessna aircraft and witness Dallas nightlife from a new perspective.
Another major attraction of Starlight is you can handle the controls and feel the excitement of piloting a small aircraft. 
Imagine yourself as the captain of your own flight, guiding the plane through the night sky. Lovely, isn't it?
Alternatively, if you prefer a more relaxed experience, you can sit in the back and enjoy the ride as a passenger.
This gives you a taste of the luxury of flying privately, with stunning views of the city lights below.
Starlight Flight is perfect for a special occasion or a memorable date night. 
Whether celebrating an anniversary, a birthday or simply looking for a one-of-a-kind adventure, this flight will leave you with incredible memories to cherish.
The city's iconic landmarks and bustling streets take on a whole new allure when seen from above.
The skilled pilots and professional staff at Starlight Flight ensure that you have a safe and enjoyable experience. 
Book your night flight here and let the magic of the city's lights illuminate your evening!
ENJOY STAR GAZING
Escape the city lights and soak in the night sky wonder at Cedar Hill State Park, just 10 miles from Dallas.
As the Sun sets and darkness descends, the park comes alive with celestial beauty making it one of the romantic things to do in Dallas at night.
The lack of artificial light allows for unparalleled stargazing, making it one of the best spots in the city to observe the night sky.
Cedar Hill State Park remains open until 10 PM each night, providing ample time to witness the stars slowly emerge in the darkness. 
Take a moment to let your eyes adjust to the absence of city lights, allowing you to appreciate the brilliance of the stars above fully.
It's the perfect place to lose yourself in the beauty of the night sky and witness the awe-inspiring dance of the stars above.
ENJOY A PERFORMANCE BY THE DALLAS SYMPHONY ORCHESTRA
If you are a music buff, don't miss attending a performance by the Dallas Symphony Orchestra, one of the exciting things to do in Dallas at night.
Do you know that the Dallas Symphony Orchestra is the largest performing arts organization in the USA's Southwest? 
Under the baton of Grammy Award-winning Italian conductor Fabio Luisi, the orchestra offers a diverse and charming program that spans the realms of classical and contemporary music.
The Dallas Symphony Orchestra is renowned for its mastery of the classical repertoire, presenting timeless works by composers such as Tchaikovsky, Beethoven and Mozart with precision and passion. 
These masterpieces' rich, melodic strains will fill the air, captivating your senses and transporting you to another world.
Watching a concert at the Dallas Symphony Orchestra is not just an auditory treat; it's an immersive experience that will inspire you. Book your tickets here.
FUN THINGS TO DO IN DALLAS AT NIGHT
EXPERIENCE THE MAGICAL DALLAS ZOO LIGHTS
On my trip to Dallas, I was looking on my list for things to do in Dallas tonight and got ready to embrace the magic of Dallas at night with the captivating Dallas Zoo Lights. 
It's a must-visit attraction and one of the fun things to do in Dallas at night during Christmas, especially with kids.
As the Sun sets, the regular Zoo hours give way to the captivating Zoo Lights spectacle. 
The Dallas Zoo transforms into a mesmerizing wonderland, illuminating the night with over one million sparkling lights.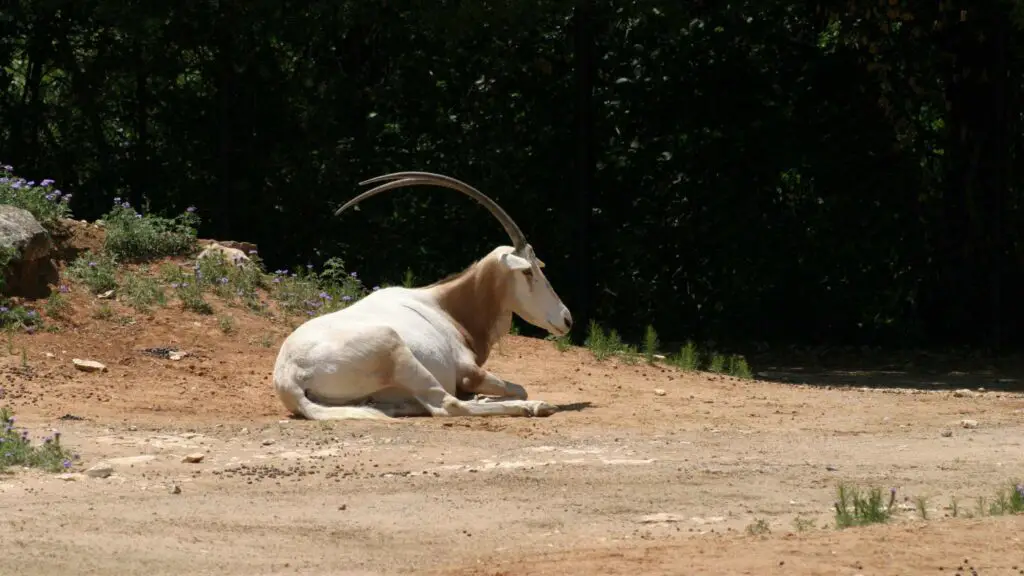 You will witness festive Christmas decorations and animal lanterns. The main draw of the decoration is the Ice Palace.
Stroll along the pathways, marvelling at the stunning displays that bring the Zoo to life after dark. 
It's a captivating sight and one of the fun-filled places to walk around in Dallas at night. 
The Zoo closes at 4 PM to prepare for the nighttime extravaganza. 
It reopens around 6 PM and will be open until 9:30 PM providing ample time to immerse yourself in the magical ambience. 
Book your tickets here before your trip so you don't miss out on this magical experience in Dallas.
ENJOY DALLAS NOCTURNAL MUSEUMS
If you are a museum buff like me, Dallas offers a plethora of museum experiences at night to immerse yourself in the enchanting world of art and science.
One must-visit event is the Late Nights at the DMA (Dallas Museum of Art), held every third Friday. 
This lively affair transforms the museum into a hub of excitement, with captivating speakers, live performances, and one-of-a-kind exhibits on display until midnight.
It's the perfect opportunity to delve into the art world and soak in the cultural ambience after sunset.
One of the fun things to do in Dallas for adults is to visit the Perot Museum, which hosts a series of late-night events catering to a more mature audience. 
Make acquaintances in their Social Science event offers hands-on science exhibitions, an immersive experience of drinks and engaging conversations, one of the typical things to do in Dallas 18.
Additionally, the museum presents an evening speaker series that delves into intriguing topics. 
During the summer, check out their themed nights like "music" or "wizarding science" to witness captivating exhibits, live performances, and a delightful selection of food and drinks.
Recommended Tour: ✅ Dallas Arts District Private Walking Tour featuring Museums
ENJOY LIVE MUSIC
I enjoy live music, so I went to downtown Dallas at night to witness the vibrant atmosphere of the streets dotted with live music bars and restaurants.
Soak in the rhythmic beats and soul-stirring melodies as you dine, drink, and revel in the talents of local and national bands in the lively music bar, one of the fun things to do in Dallas at night.
The vibrant atmosphere guarantees an unforgettable experience filled with laughter, camaraderie, and fun.
Whether with your partner or a group of friends, the electric vibe and soulful tunes will set the perfect mood for an extraordinary night.
For an authentic Texas-style country experience, visit Billy Bob's in Fort Worth. 
This iconic country nightclub invites you to savour a typical Texas dinner while enjoying a live music show. 
With over 30 rodeo bars and dance floors, you will be swept away by the foot-stomping tunes and the lively atmosphere. 
If blues is your rhythm of choice, then the House of Blues is the place to be. 
Step into this iconic and elegant venue, where different bands pay tribute to music legends like Led Zeppelin, The Adicts, Machine Head, and more. 
Take a guided tour to experience the alluring vibes of Dallas downtown at night.
GO HIKING
One of the late night Dallas activities is to embark on a thrilling nocturnal hiking adventure.
Prowl like an owl through the Trinity River Audubon Center, which offers an exceptional opportunity to appreciate the beauty of nature and witness the wonders of the night in Dallas.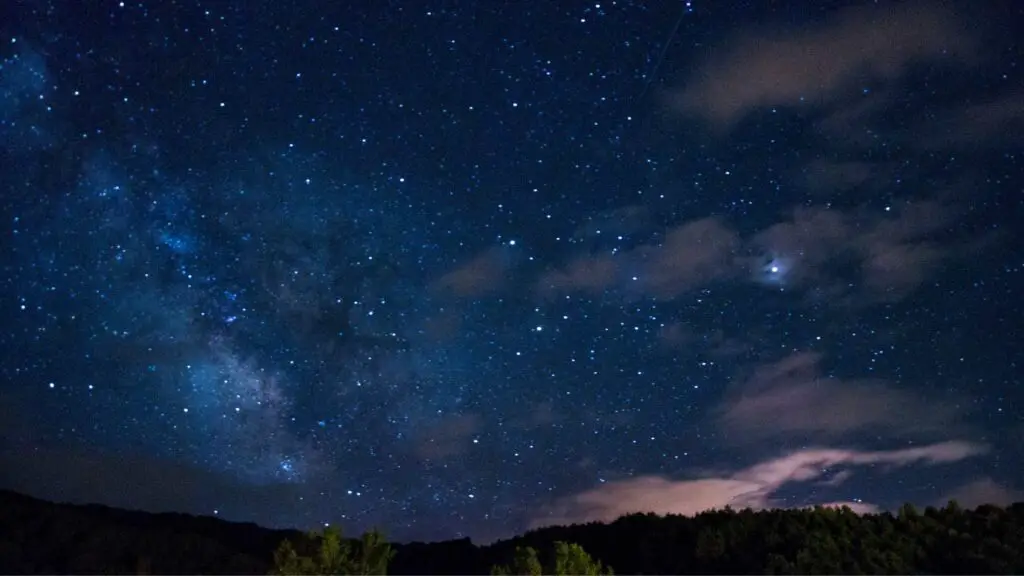 Dallas might not be on the list of hiking spots in the US, but this unique opportunity allows visitors and locals to experience a unique night hike.
Go on the monthly Owl Prowl Night Hike and soak in the mystical ambience of the Great Trinity Forest. 
Knowledgeable guides will accompany you on this hike as you venture into the forested trails.
Discover the secrets of the nocturnal world and learn about the fascinating beings that come to life after dark.
This is one of the exciting things to do in Dallas at night since you get to listen closely and learn to mimic owl calls. Keep an eye out for these elusive birds of prey.
The thrill of spotting an owl in its natural habitat is an experience like no other. We spotted quite a few of them on our trip.
Whilst you look out for these fascinating beings, you will get some captivating insights about the forest's nocturnal inhabitants from your guide.
Learn how these nocturnal beings thrive under the moonlight as you hike along.
As the night hike ends, gather around a warm and crackling campfire to indulge in a classic treat: s'mores.
The perfect ending to an exhilarating evening, the campfire provides a cosy atmosphere for sharing stories and connecting with fellow nature enthusiasts.
Remember that tickets for the Owl Prowl Night Hike are limited, so register early to secure your spot on this extraordinary adventure.
SPEND A NIGHT IN OAK LAWN
If you want things to do in Dallas nightlife, get ready to dance, mingle, and create unforgettable memories as you delve into the pulsating heart of Oak Lawn's alluring charm.
Located 2 miles North of downtown Dallas near Cedar Springs Road, Oak Lawn throbs with life and electric energy. 
This lively street is a treasure trove of energetic bars and nightclubs, making it one of the fun things to do in Dallas at night.
Oak Lawn has a tempting atmosphere blended with public parks and upscale bars, creating a unique mix of experiences.
Stroll along Turtle Creek or through Oak Lawn Park, Bask in the beautiful weather during evenings and take the fantastic sunset views, which sets the perfect tone for the night in Dallas.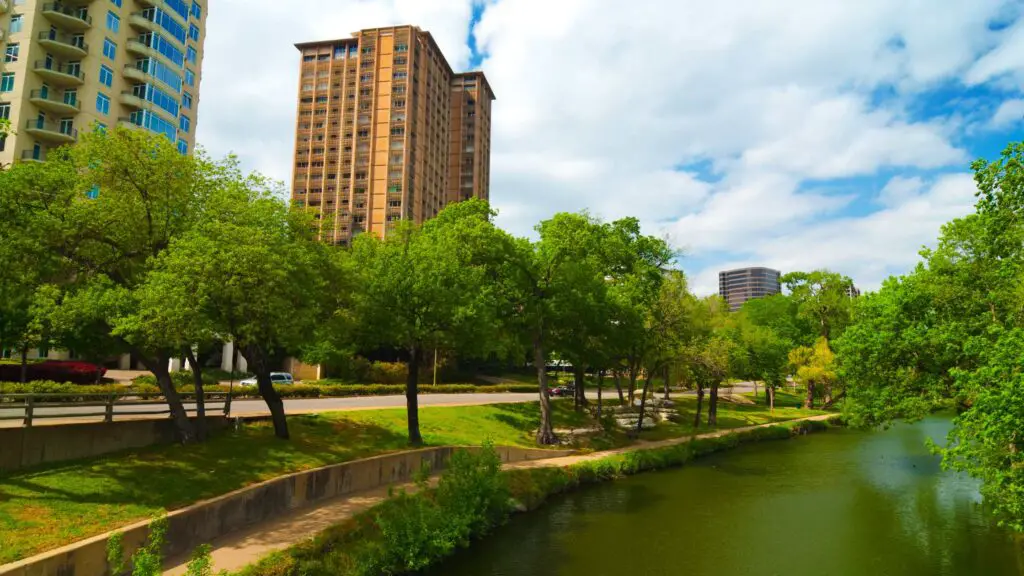 Head to Woody's at night, a local's favourite known for its live entertainment and sports bar vibes. 
For those seeking a taste of country-western charm, the Round-Up Saloon awaits. 
This spirited bar invites you to join in nightly line dancing, adding a touch of Texas flair to your night out. 
And if you are craving the grandeur of a massive nightclub, look no further than Station 4. 
With 15 drink stations, a theatre, and a spacious patio, it's a haven for dance enthusiasts and those seeking a high-energy nightlife experience.
Go on a pub crawling tour to get a different perspective of Dallas by night.
If you are you looking to hire a car for rent in Dallas to add more fun to your night adventure, check out Rental Cars for some of the best affordable options.
UNLEASH YOUR INNER DETECTIVE TO SOLVE A MURDER MYSTERY
I usually enjoy watching murder mysteries, and this intriguing Dallas late-night attraction caught my attention.
Put on your detective hat and head to The Murder Mystery CO., which offers a captivating late-night event that challenges you to solve a crime along with a delicious three-course meal. 
The Murder Mystery Co. offers a variety of themed murder mystery dinners that will transport you to different fascinating scenarios. 
From the enigmatic midnight at the Masquerade to the suspenseful Til' Death Do Us Part and the electrifying A Dance with Death, each event promises a unique and immersive experience. 
Use your detective skills to gather mind-bending clues, interrogate suspects, and unravel the secrets to catch the killer.
If you cannot attend a public show, The Murder Mystery Co. also offers the option to plan a private event for you and your crew. 
If you have spare time and looking for similar Dallas night activities, head to The Dinner Detective in the Main Street District of Dallas on Pacific Ave for another thrilling murder mystery experience.
This dinner theatre offers interactive comedic murder mystery shows on weekends and select holidays. 
You will be treated to a mouthwatering 4-course plated dinner that will tantalize your taste buds. 
Try their signature highlights, such as the Texas honey and sage glazed chicken breast, the tempting bourbon cherry bouchons, or the tantalizing vegan surf and turf.
While a talented cast of actors takes the stage, audience participation is encouraged, allowing you to put your detective skills to the test. 
Those closest to solving the crime may even win a prize package, adding an extra layer of excitement to the evening.
Book your tickets here!
COZY UP AT THE BOOKWORM'S HIDEOUT
I am a bookworm, and I usually buy books when I go to any city.
On my trip to Dallas, I was looking for things to do near me at night, and I discovered the Bishop Arts District.
I went to The Wild Detectives, one of the renowned places among the locals and an ideal spot to enjoy a good read. 
As you browse the shelves of captivating reads, you will indulge in the aromatic aroma of freshly brewed coffee that fills the air, making it one of the fantastic things to do in Dallas at night.
Savour every sip of your favourite brew, perfectly complementing your literary journey. 
For those seeking a more tranquil experience, a delightful selection of teas awaits, offering a moment of serenity amidst the pages.
Venture to the back of the building and discover the secret oasis—a cosy outdoor patio that beckons you to unwind and bask in the enchanting surroundings. 
Feel the gentle breeze, listen to the rustle of leaves, and immerse yourself in the tranquillity of this hidden sanctuary. 
The Wild Detectives also hosts a series of events throughout the year. So be prepared to witness musical performances or shows promoting local artists.
TIMINGS: 10 AM to Midnight
UNCOVER THE HAUNTING SECRETS ON A GHOST TOUR
On my 4th day in Dallas, I was looking for what to do in Dallas tonight on my list and opted to go for a ghost tour!
So are you a history buff and ghost-hunting enthusiast like me? 
Go on the Dallas Ghost & Pub Crawl Tour, an unforgettable 2.5-hour journey that reveals the chilling tales of the city's haunted history.
As you step into the heart of downtown Dallas on this tour, you will be mesmerized by the incredible historic buildings with centuries of untold stories, which makes it one of the fun things to do in Dallas at night.
As you meander through the streets at night Dallas, you will stop at four different bars, each with its spine-tingling ghost stories and legends.
If you like American-style food, check out the Green Door Public House or the Harwood Tavern for a more classic bar ambience.
I never realized that I had almost finished a drink listening to the mind-blowing ghost stories from your knowledgeable guide. 
The combination of good drinks and great conversation adds to the excitement, but beware; amidst the laughter and fun, you may encounter some "friendly spirits"! Lol!
One of the best features of these tours is they offer wheelchair accessibility. Book your ghost tour here.
THRILLS AND CHILLS AT SIX FLAGS AT NIGHT
If you want cool things to do in Dallas at night, visit Six Flags Over Texas, just a stone's throw away from Dallas in Arlington, for an adrenaline-packed night in Dallas.
With over 212 acres of non-stop fun equipped with over 350 rides, this thrilling theme park promises ultimate fun and adventure, making it one of the most exciting places in Dallas at night.
Ride the 13 heart-pounding coasters, including the Aquaman-themed ride that will have you feeling like a superhero soaring through the air. 
If you visit the place during the summer, you will have the opportunity to experience the thrill of roller coasters after sunset.
Enjoy the vibrant evening as the park transforms into a mesmerizing neon wonderland. 
Dive and dip on the Texas Giant, feel the freeze on Mr Freeze or check out the three exhilarating water rides.
If you seek a spine-chilling experience, don't miss Six Flags Over Texas during Fright Fest in September and October. 
The park becomes a realm of haunted houses, scare zones, and zombies roaming the darkness. 
Brace yourself for an after-hours ghoulish adventure that will send shivers down your spine.
For a more magical and less spine-tingling experience, visit the park during Holiday in the Park between November and January. 
If you are with families or kids, there are a plethora of activities at Six Flags Over Texas. 
There's no shortage of fun-filled adventures, from live shows to family-friendly rides featuring Looney Tunes characters and DC heroes.
Buy your Dallas City pass here to enjoy this adventure.
ENJOY A GAMING NIGHT AT THE KUNG FU SALOON
If you want a gaming night in Dallas, head to the Kung Fu Saloon Bar in Dallas, Fort Worth.
This ultimate bar and restaurant destination promises an unforgettable evening until the clock strikes 2 AM, making it one of the excellent things to do in Dallas at night.
This hip spot is a haven for those seeking a unique and entertaining Dallas Saturday night.
Don't be surprised if you go nostalgic, as you will be greeted by over 15 classic arcade games that will transport you back to the golden era of gaming. 
From Ms Pacman to Galaga and Mortal Kombat to NBA Jam, the arcade lineup promises hours of thrilling entertainment to keep you hooked throughout the night.
But that's not all! Challenge your fellow gamers to board games, table football, or a rousing game of ping pong. 
The Kung Fu bar is also known for its karaoke night. Share the spotlight with fellow singers and belt out your favourite tunes in style.
Amidst the games and excitement, don't forget to indulge in the delectable offerings of the bar and restaurant. 
Treat yourself to refreshing craft beers on tap while savouring mouthwatering burgers or tantalizing tacos that will satisfy every craving.
Please note that Kung Fu Saloon is exclusively for guests aged 21 and above, ensuring a vibrant and energetic atmosphere for adult partygoers.
TIMINGS: Monday to Friday: 4 PM to 2 AM; Weekends: 11 AM to 2 AM
ESCAPE THE ESCAPE ROOM
One of the most popular things to do in Dallas at night is to put your detective skills to the test to escape from an escape room.
If you are in a group or have made new friends like me on your trip, this is one of the must-do Friday night Dallas activities, followed by a city tour or a pub crawl tour.
There are many escape room themes. 
The popular ones are "The Playground" and "The Heist", two heart-pounding scenarios where you must work together to crack codes, decipher riddles, and complete your daring mission.
With only one hour, the pressure is on you to think outside the box and showcase your team's skills. 
Arrive a few minutes early to get settled, and prepare for an unforgettable adventure with you on the edge of your seat from start to finish.
Can you escape in time? The clock is ticking! Check here.
EXPERIENCE BASEBALL BLISS AT GLOBE LIFE FIELD
If football is not your thing, visit Globe Life Field, a renowned location to watch Baseball games in Dallas.
Located nearby Arlington within the bustling Dallas-Fort Worth Metropolitan Area, this 40,000-seater outdoor stadium was opened in 2020.
The stadium features a retractable roof and is a state-of-the-art facility in the city, setting the stage for unforgettable experiences.
As the proud home of Major League Baseball's Texas Rangers, Globe Life Field promises a baseball extravaganza. 
From the crowd's excitement to the crack of the bat, catching a ballgame here is one of the fun things to do in Dallas at night.
The retractable roof ensures the game goes on rain or shine, giving you the ultimate baseball experience regardless of the weather. 
Globe Life Field stadium also hosts various events, from electrifying concerts to thrilling rodeos. Book your ticket here to watch a game or to enjoy a show.
RETAIL THERAPY AT NORTHPARK CENTER
If you are in the mood for a shopping spree, look no other than the NorthPark Center, one of Dallas's top places to visit. 
This premier upscale shopping destination in Dallas was established in 1965, and since then, it has blossomed into a retail wonderland boasting over 235 stores. 
As the Sun sets and the city lights come to life, NorthPark Center transforms into a hub of excitement and activity. 
Take a leisurely evening stroll through its chic stores and lavish restaurants, one of the exciting things to do in Dallas at night.
As you explore the expansive mall, you will discover renowned brands and unique delights like Coffee Lavazza at Eataly. 
Not just a shopping paradise, NorthPark Center also features clubs and art displays, offering an all-encompassing experience for those seeking cultural enrichment and leisure.
With one lap around the mall equivalent to over a mile of walking, you will indulge in retail delights and effortlessly achieve your daily step goal. 
Take a guided night tour here so you don't miss out on any prime attractions around NorthPark Center.
PEDAL, PARTY AND PUB CRAWL
Looking to elevate your Dallas tour to the next level? Check out the Party Bike Pub Crawl, one of the fantastic things to do in Dallas at night.
Make new acquaintances, add some refreshing beer, and groove to the beats as you pedal your way through the enchanting moonlit streets of Downtown Dallas and vibrant Deep Ellum.
Soak in the party atmosphere as you make pit stops at the top-notch bars and pubs around town. 
There are many group tours and private pub crawl tours available. 
Upgrade to the VIP special for fantastic offers and privileges for more classy options. 
The best part is that your guide will ensure you won't miss out on the top party hotspots on a guided tour.
It's the perfect Dallas night activity for celebrations like bachelorettes, birthdays, and any special event, offering an unforgettable rolling party experience.
EMBRACE THE ARTISTIC LIFE AT THE DALLAS MUSEUM OF ART
If you are a museum buff, visit the Dallas Museum of Art (DMA), one of the cool things to do in Dallas at night.
With its grand opening in 1903, this museum has become one of the US's largest and most impressive art museums.
On a guided tour, witness an astonishing permanent collection of over 24,000 objects.
Learn about the DMA's treasures spanning from the ancient civilizations of the third millennium BC to captivating contemporary installations.
From awe-inspiring paintings to mesmerizing sculptures, the DMA offers a diverse and enchanting experience for art enthusiasts of all ages. 
Explore the captivating masterpieces and immerse yourself in the rich history of art as the museum showcases artistic expressions from various cultures and eras.
The DMA also hosts night classes, lectures, and films. Take part in these programs for unique insights and perspectives.
Please mark your calendars for the third Friday of each month, when the Dallas Museum of Art extends its hours and stays open till midnight.
Don't miss this rare opportunity to immerse yourself in the art and culture of Dallas after dark. Book your tickets here.
GROOVE TO THE RHYTHM AT A NIGHTCLUB
One standout spot that must be on your Dallas nightlife radar is the iconic Balcony Club, especially if you are a music and party person.
Located in the historic Lakewood district, this charming jazz club has garnered immense popularity for its delightful evening offerings.
Step into a bygone era as you enter the Balcony Club, a true gem since its inception in 1988. 
The air is filled with enchanting jazz tunes, creating an atmosphere that will transport you back in time.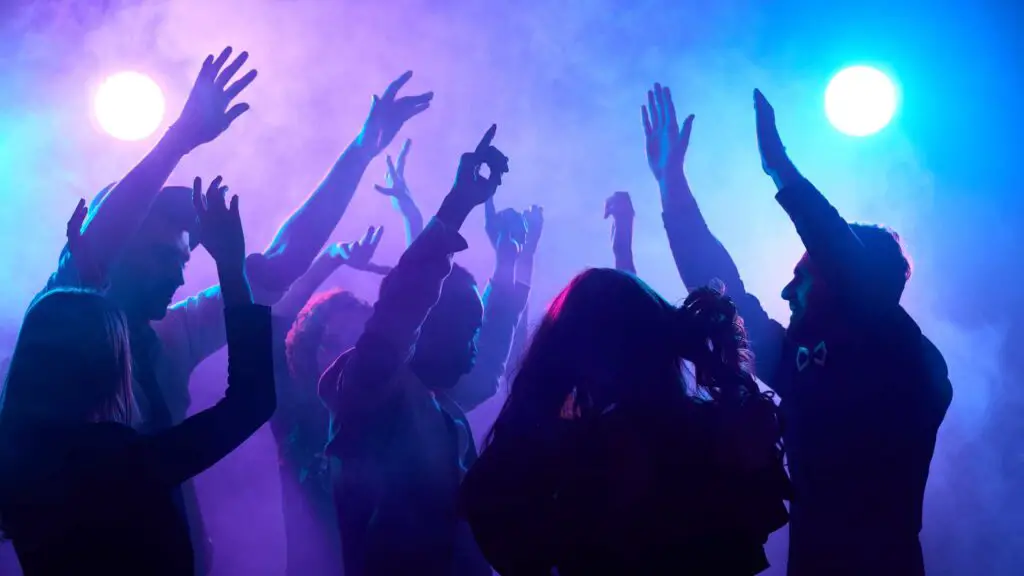 Enjoy classic drinks, soulful melodies, and the club's lineup, showcasing talented local and national jazz artists with occasional R&B performances.
While the club only offers snacks and drinks, they welcome you to bring your own food or have takeout delivered.
Dallas boasts an array of other stunning clubs, each offering its unique vibe and musical delights. 
From buzzing dance floors to soulful jazz spots, the night scene in Dallas has something for everyone.
VISIT CIDERCADE
Are you still in the mood for some good old-fashioned fun?
Look no further than Cidercade ultimate arcade haven and one of the fun things to do in Dallas at night.
Cidercade is the city's largest arcade centre which features over 170 classic arcade games and traditional pinball machines that will transport you back to the golden era of gaming.
For just a pocket-friendly entrance fee of around 10 €, you will have access to an array of iconic games like Ms Pac-Man, Tetris, and Frontline, as well as a delightful selection of fighter+shooter, driving, and sports games that are bound to awaken the nostalgia in you. 
Get ready to immerse yourself in the world of Guitar Hero, Sea Wolf, Skee-Ball, Killer Queen, Cuphead, X-men, and many more timeless classics that will keep you entertained for hours.
Cidercade isn't just an arcade; it's an experience. 
Sip on your favourite cocktails or beers from the bar as you play, and don't miss their special drink, cider, which adds an extra flair to the atmosphere. 
Please note that while it's called cider, its taste differs from Spanish cider, so be prepared for a unique treat!
Packed food is allowed inside. Cidercade will usually be open until midnight making it one of the prime fun Dallas activities.
BE AMAZED AT THE MUSEUM OF ILLUSIONS
If you are looking for mind-bending and intriguing things to do in Dallas at night, check out the Museum of Illusions, known for its optical illusions and visual trickery.
As a pioneer of the edutainment concept, the Museum of Illusions offers a unique and fun-filled experience for visitors of all ages. 
Take a guided tour to witness a world of mind-boggling illusions that will challenge your perceptions and leave you in awe.
The interactive exhibits and different perspectives from the optical illusions will spark fascinating thoughts in you. 
You might even unravel some of the secrets behind those illusions.
If you are with kids, they will have the utmost fun at this mind-boggling place. Book your tickets here.
ENJOY THE THRILL OF AXE-THROWING
One of the unique and fun things to do in Dallas at night is Bad Axe Throwing! 
Embrace your inner lumberjack and experience the adrenaline rush of throwing axes at bullseye targets.
It's exactly how it sounds – you get to release your stress and have a blast while honing your axe-throwing skills!
Make new friends on your trip since this Dallas night activity in a group is more fun.
Book a lane for a couple of hours for ultimate fun.
Get some packed food to charge yourself. And let's not forget the excellent beer and wine menu – every lane even includes a bar top for your convenience.
The spacious ranges at Bad Axe Throwing provide the perfect setting for friendly competitions and group activities. 
Challenge your friends and see who can hit the bullseye precisely and accurately.
HAVE FUN BOWLING AT PINSTACK
Dallas is filled with fun activities, so I am sure that when in Dallas, your evenings, until late midnight, will be packed.
One among those fun things to do in Dallas at night is to go bowling at Pinstack.
With ample space for bowling, you and your friends or family can enjoy a thrilling game together. 
The bowling lanes come with convenient lane-side food and beverage services, ensuring you don't miss a moment of the action.
Pinstack is also an all-in-one entertainment hub that caters to all ages and interests. 
Try their multi-level laser tag arena for a more active and adrenaline-pumping experience. 
In an epic laser battle with your friends, you will navigate through obstacles, surrounded by mist and music.
Try their high ropes course and rock climbing walls, or drive bumper cars and play video games. 
They even have a unique fifteen-person foosball table and a challenging laser maze to test your agility and problem-solving skills.
Refuel and recharge yourself at their onsite bar and restaurant. 
Their menu offers a variety of delicious options, including appetizers, sandwiches, salads and pizzas.
TIMINGS: Weekdays: 11 AM – 12 AM; Weekends: 11 AM – 2 AM
FREE THINGS TO DO IN DALLAS AT NIGHT
VISIT BISHOP ARTS DISTRICT
Discover the vibrant and trendy neighbourhood of Bishop Arts District, a colourful gem Southwest of the city centre.
This diverse district is a haven for art enthusiasts, fashion-forward shoppers, those seeking upscale culinary experiences and one of the free things to do in Dallas at night.
Stroll through the streets of Bishop Arts District, adorned with eye-catching street art, vivid murals and artistic expressions.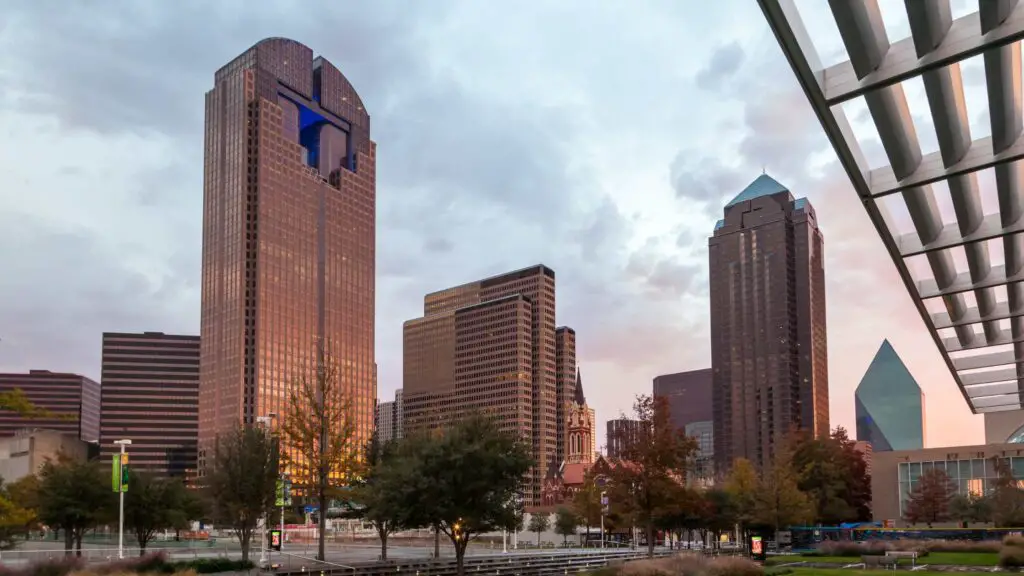 Go on a shopping spree at the unique boutique fashion stores in the district. 
Find one-of-a-kind pieces and support local designers as you curate your perfect style.
Visit the Meyerson Symphony Center, Winspear Opera House, and Dallas Museum of Art, which are impressive cultural institutions and architectural marvels. 
The interplay of lights reflecting off the art, buildings, and water features creates a mesmerizing spectacle that makes it one of the best Dallas things to do at night.
Dallas at night will be incomplete if you don't check out the upscale cocktail bars and restaurants after your daily dose of art at the Bishop Arts District. 
Head to Paradiso, a modern Mediterranean restaurant with a charming central courtyard that promises a dining experience that will transport you to the Mediterranean coast. 
For a taste of nostalgia and comfort, visit Emporium Pies, housed in a quaint cottage with a few dine-in tables, offering delectable pies that will leave you craving more. 
And don't miss out on Botanist, a posh cocktail bar serving innovative beverages and delectable small plates, making it the perfect spot to unwind with friends.
Take a guided tour of the Bishop Arts district, one of the fun activities in Dallas, to witness fashion and culinary delights converge in a symphony of colour and creativity.
ENJOY THE VIEW FROM THE MARGARET HUNT HILL BRIDGE
I was looking at my list of things to do in Dallas tonight, free, on my trip and decided to go to the Margaret Hunt Hill Bridge.
Rising gracefully above the Trinity River, the Margaret Hunt Hill Bridge stands tall and proud, named after a prominent local heiress and philanthropist. 
With its central arch soaring an impressive 400 feet into the night sky, the bridge offers an awe-inspiring sight, especially when it's aglow with mesmerizing lights. 
The illuminated archway casts a magical glow on the surrounding waters, creating a spectacular scene perfect for a romantic evening stroll.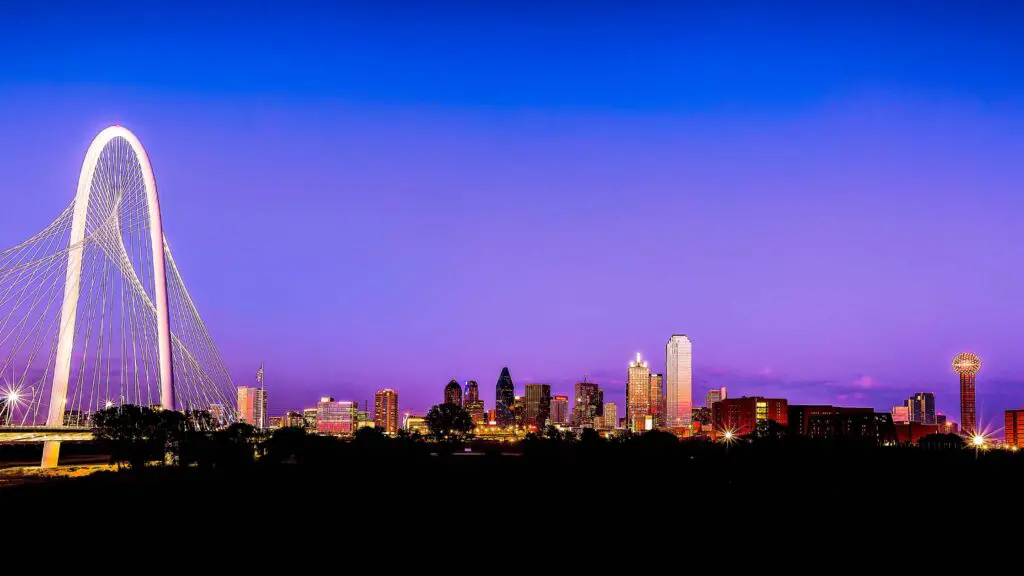 The Margaret Hunt Hill Bridge provides a stunning vantage point for those seeking a different perspective of the Dallas skyline. 
Take a leisurely drive or a peaceful walk along its expanse, and immerse yourself in the beauty of the cityscape as it comes alive with dazzling lights at night.
STROLL ALONG FAIR PARK
One of the free things to do in Dallas at night is to stroll in Fair Park, a historical gem that offers many attractions and activities.
Spanning over 200 acres, this sprawling cultural centre boasts beautiful park areas, exhibit facilities, and museums, one of the hotspots for history enthusiasts.
What sets Fair Park apart as a night activity is the wide range of amenities and events it offers, keeping visitors entertained until 9 PM. 
The park's outdoor amphitheatres provide the perfect setting for concerts and performances under the night sky.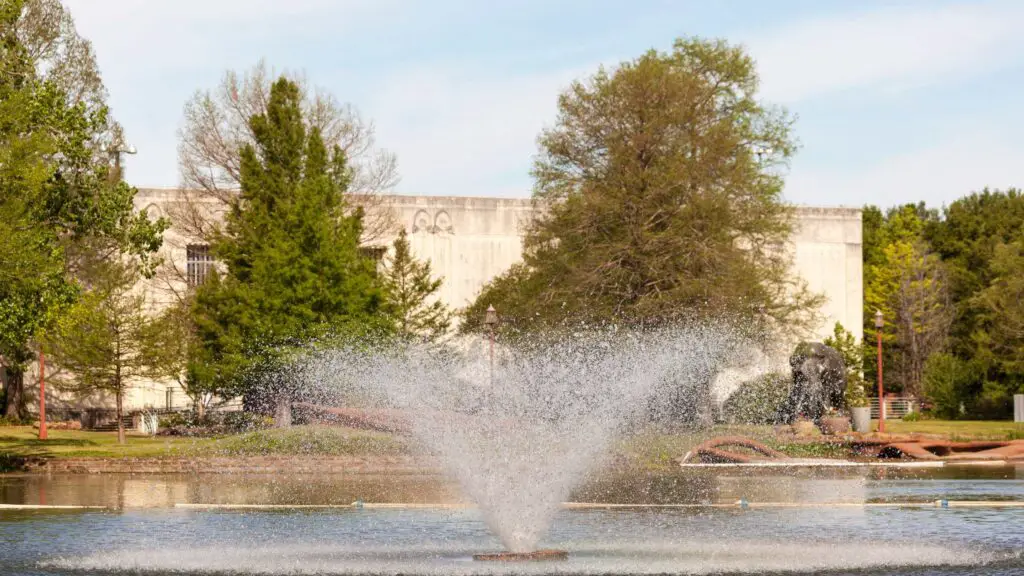 As a host to public events throughout the year, Fair Park truly comes alive during the famous Dallas State Fair, the largest state fair in the country.
This vibrant and lively event features a variety of attractions, from carnival rides and games to live music and delicious food.
The park is free to enter, and some of the amenities are free to use. 
Take a lovely walk around the fountains, and check out the vibrant murals, which charm the night scene.
WHERE TO STAY IN DALLAS AT NIGHT?
Don't forget to check out this deal finder below for more hot deals!
THINGS TO DO IN DALLAS AT NIGHT MAP