If you wonder where to find the best nightlife in Europe, you have come to the right place. While some cities may come up quickly on your mind, did you know that many best nightlife cities in Europe are either underrated or hidden gems?
If a bit of debauchery at night after exploring the cities all day is lingering on your mind, Europe will make your wishes come true. While the cities are all about old town squares, rich historical landmarks, museums, galleries, and things to do, the cobbled alleys of European cities and islands offer unlimited fun via their fantastic nightlife.
We are talking 24-hour nightclubs, game arenas, spas, pubs with people indulging in their favourite beers, cocktails, and packed dance floors.
There are plenty of beaches across miles of ocean with parties running till the early morning hours and bustling cities that never sleep. Oh, and Europe is home to many exotic island destinations that draw the night owls of all kinds.
Whether you are planning a trip to Europe for the first time or you are explicitly looking for the best cities in Europe for fun nightlife with your friends, loved ones or to enjoy alone, this comprehensive list has got you covered.
Make your picks on this list to find the best nightlife in Europe for you.
POPULAR CITIES FOR THE BEST NIGHTLIFE IN EUROPE
BUDAPEST, HUNGARY
If you are a party animal, you would probably know about the capital of Hungary, Budapest, which is one of the greatest cities in Eastern Europe.
Known for its unique ruin bars, the college/student crowd, and all-night entertainment, Budapest is easily one of the cities with the best nightlife in Europe. Period.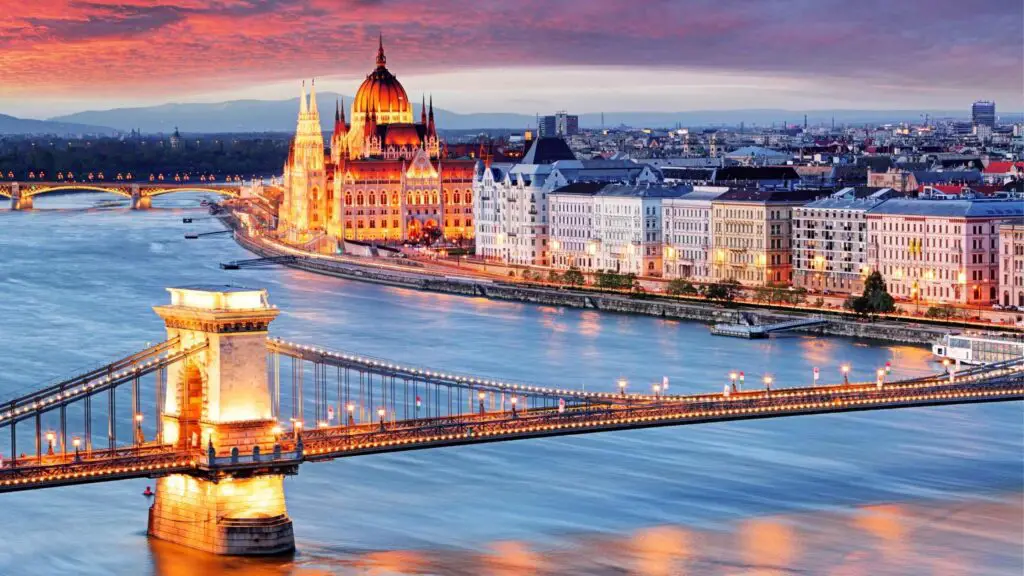 History meets merriment at the splendid ruin bars – buildings in the Jewish quarters that were partially destroyed in the WWII bombings transformed into unique bars with the ruin theme, which cannot be more perfect.
From open ceilings to half-standing walls to rubbles around to rooms looking messy with the remains, the ambience of the ruin bars is something you cannot help admiring.
Budapest draws tens of thousands of thousands of students among the best party cities in Europe, thanks also to its budget-friendliness. The hostels are cheap, and plenty so is the food, drinks and transport, making it a famous city for nightlife in Europe.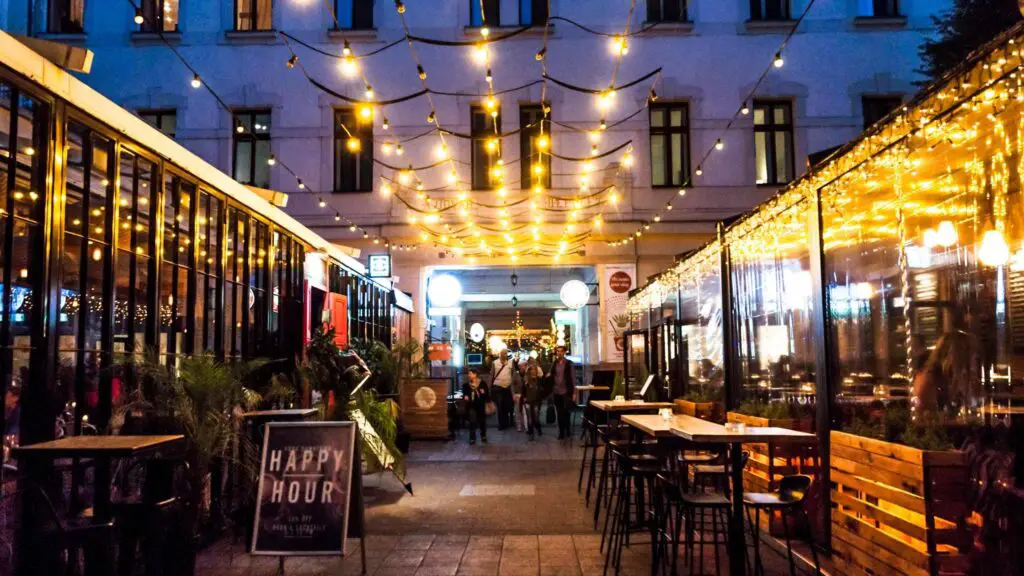 There are tons of things to do in Budapest on the weekend during the daytime. Check out the fantastic medieval wonders, including the castles, the Parliament building, museums. Enjoy the panoramic views from hilltops, or treat yourself to relaxing thermal baths.
And as the night commences, it is time to make the best of the nightlife in Budapest. The best neighbourhoods are the famous lanes in Budapest, including the 7th District, Gozsdu Udvar, and Kazinczy Street.
The top ruin bar is Szimpla Kert, a quirky bar packed with locals and travellers of all age groups revelling in good music, food and drinks that run for late hours.
Recommended: 225 Awesome Quotes About Nightlife You Should Check Out
If you want something classy or a nightclub, do not leave the Szechenyi Baths after sunset as they transition from a historical thermal spa to a fantastic nightclub.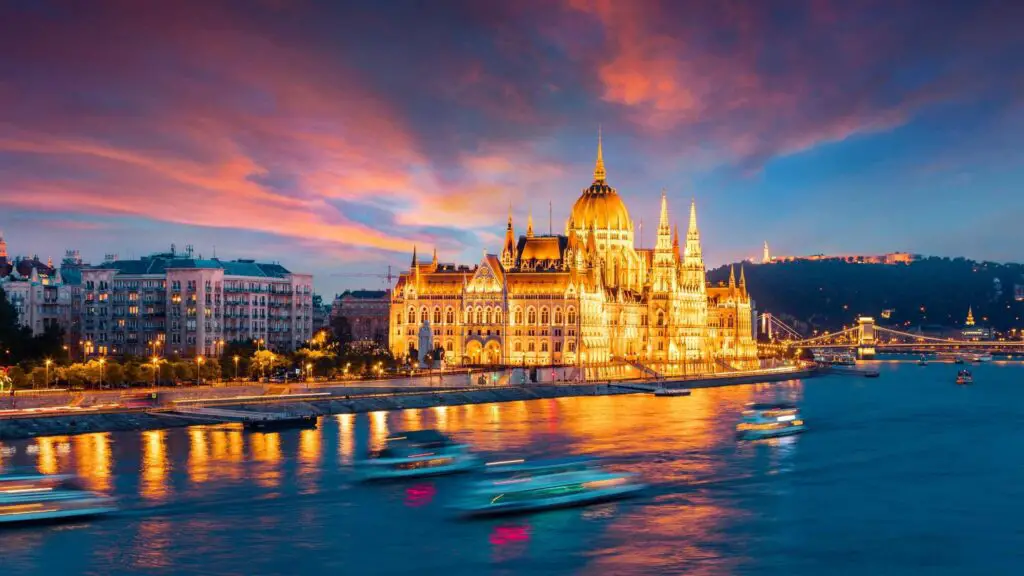 Known as Sparty, a combination of the words spa and party, it attracts hundreds of thousands of visitors to these thermal baths, an event that has been happening since 1994.
Along with night bathing, you will be treated to fantastic musical performances, DJ shows, light shows and get on the dance floor for unlimited fun.
If you are more into wine, visit Doblo Wine & Bar. The hippier ones are Mazel Tov, Akvárium Club, OPUS Jazz Club, Corvin, and Doboz.
RECOMMENDED NIGHT TOURS
PRIVATE TOUR
Budapest: Downtown by Night 2.5-Hour Tour
GUIDED TOURS AND TICKETS
WHERE TO STAY?
Matild Palace, Grand Budapest Penthouse, Aria Hotel Budapest by Library Hotel Collection
BERLIN, GERMANY
Berlin, known for its unique cosmopolitan culture, rich history, and a haven for artists and beer lovers, is one of the places with the best nightlife in Europe.
The capital of Germany is one of the best destinations for Techno music. Its open culture allows diversity in the nightlife, making it one of the best cities to party in Europe.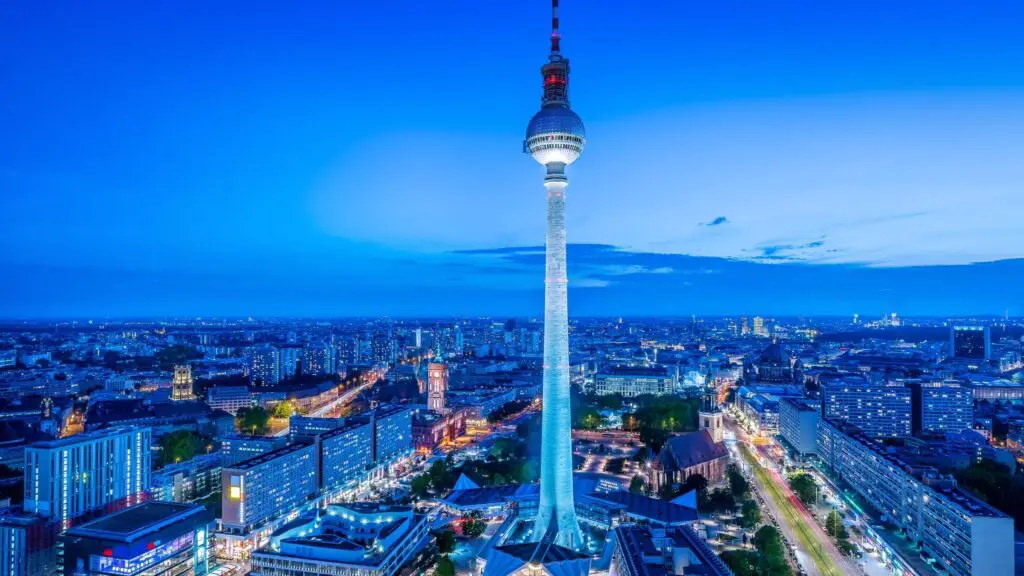 Berliners live and breathe happening nightlife, so you may visit Berlin wholly unprepared and without expectations and end up having the best time of your life experiencing the mind-blowing nightlife packed with dances, musical performances, beer and food. 
Did you know? More than one-third of Berliners love having amazing nightlife regularly. No wonder why it is known for its intense clubbing culture.
You can enjoy the latest experimental music here as new, upcoming and the most popular DJs run their best every night, sending the city into a spin.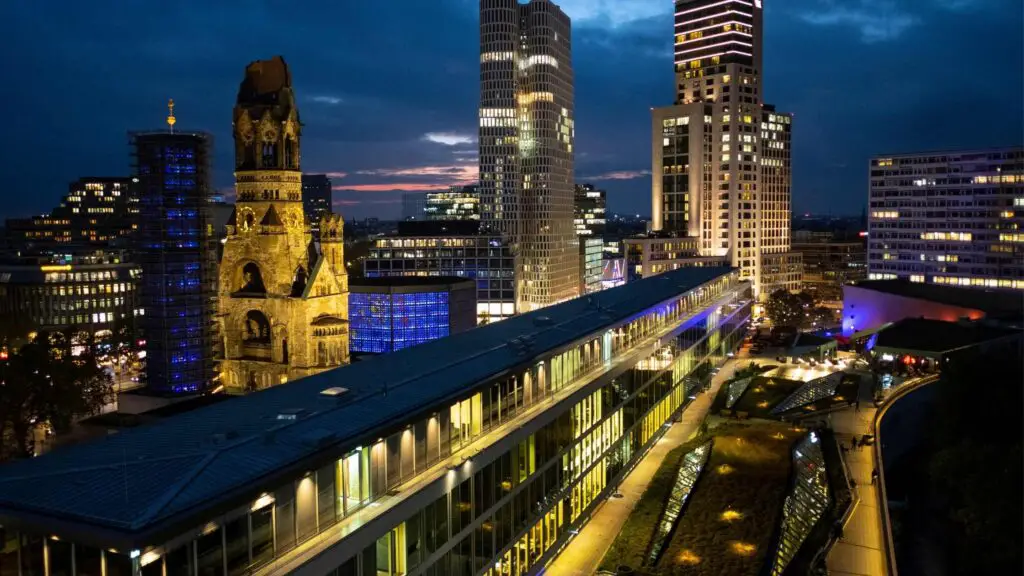 While the day keeps you busy with the historical attractions, walking tours, and unique things to do and see, the night opens you to some highly exceptional nightclubs, pubs, and bars of varied themes offering something for every type of night traveler.
The best neighbourhoods for thriving nightlife are Auguststrasse and Weserstrasse, but you can also head to Oranienburger Strasse and Eberswalder Straße known for many restaurants, especially local eateries.
For the best nightclubbing experience in Berlin, check out Berghain, called the Mecca of clubbing in Germany. The club is known for its EDM that draws thousands of visitors, including many tourists, mostly Americans.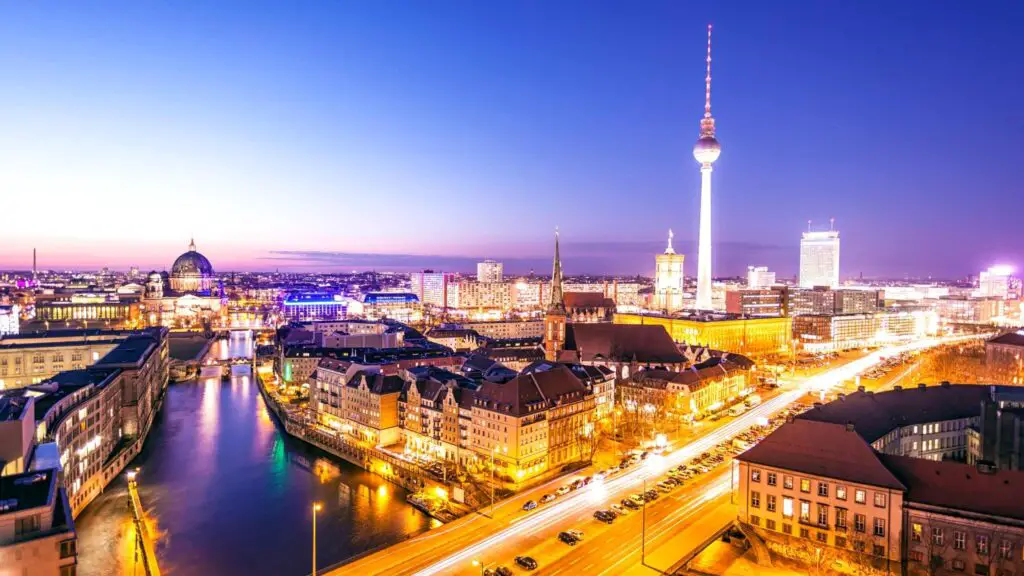 Once East Germany power plant, Berghain is the most famous club in Berlin known for its high profile visitors. Ask any Berliner, and they will tell you how challenging is to get into with a specific dress code and lots of waiting times.
If you manage to get in, you will be treated to unlimited and soul-stirring techno music, dancing and more adult entertainment at the different sections of this huge club.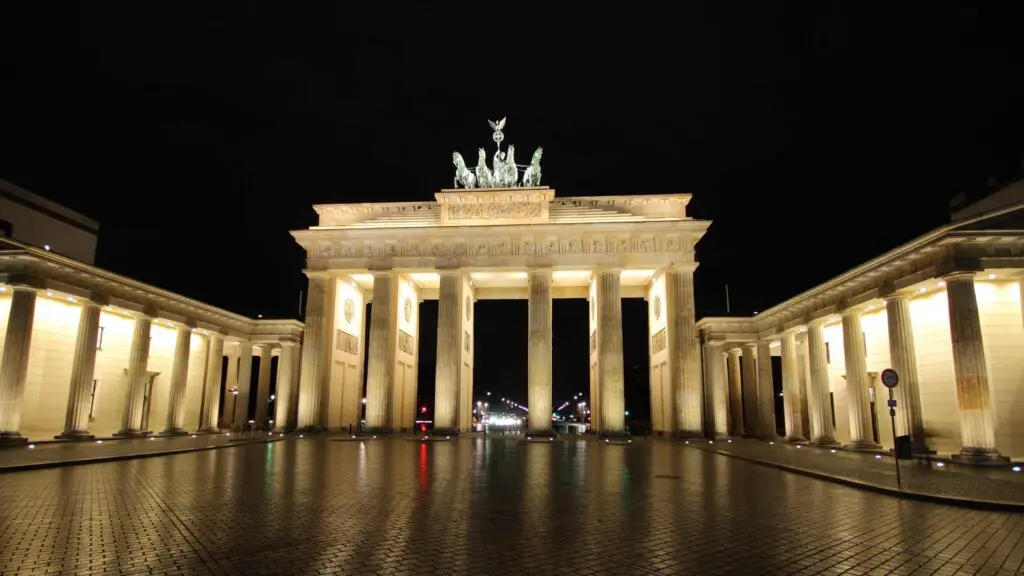 It is easy to get lost in this massive club with many different sections, each with different themes. Check out the Panorama bar for the disco and soul music. Lab.Oratory, a male-only club, is one of the mysterious and the extreme parts of the pub and not for the faint-hearted.
If you want something less raunchy or want to visit bars and nightclubs where you can quickly enter, there are loads of them spread throughout Berlin. The other equally amazing spots for the best nightlife is Stattbad and Watergate, both famous for their fantastic music. If you fancy junkyard rooms for dance floors running all night, you will love Salon Zur Wilden Renate.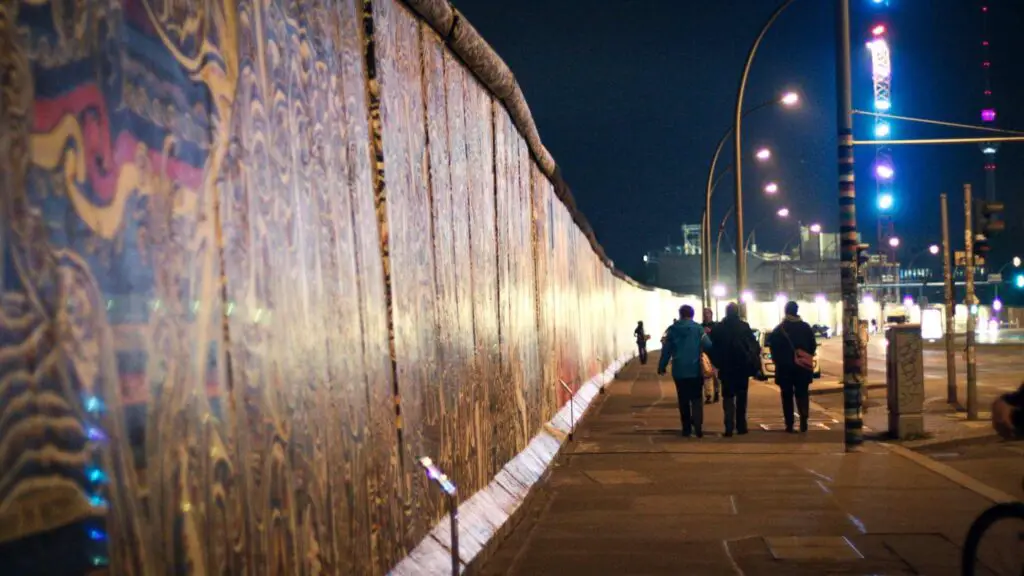 Other clubs that you should check out are Chalet, Badehaus Szimpla, Kitkat, A-Trane Jazz Club, Sisyphos, and Astra Kulturhaus.
Berlin also hosts many musical concerts and festivals throughout the year, another nightlife attraction the city offers.
You can also join the pub crawls, food and historical walking tours during the nights as well, which will give you glimpses of an entirely different Berlin city than the day.
RECOMMENDED TOURS
WHERE TO STAY?
Hotel Adlon Kempinski Berlin, The Mandala Suites, Regent – Berlin, an IHG Hotel, The Ritz-Carlton, and SO/Berlin Das Stue
BARCELONA, SPAIN
Music lovers looking for fun-filled nights should head to the capital of Catalonia, Barcelona. One of the cities with the best nightlife in Europe for every type of traveler, it is no surprise that the city receives more than a million visitors every year, the highest number of travelers to any city in Spain.
The fun in Barcelona begins during the day itself. Excellent architecture, rich history, delicious cuisines, drink, art, museums, and friendly people will make you fall in love with the city, but it is the nightlife that will sweep you off your feet.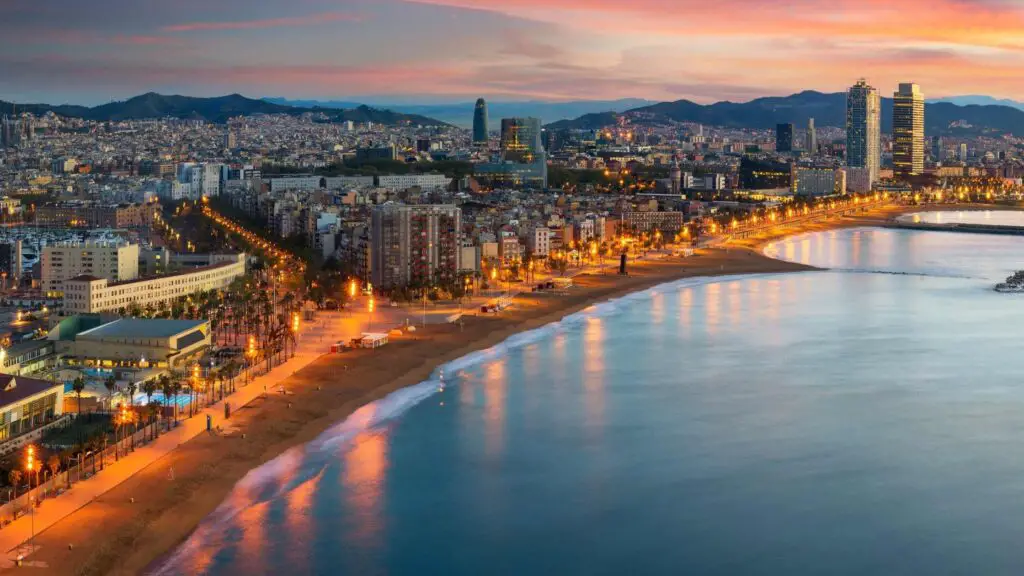 In summer, the city's beaches become party hubs with music, dance, DJ parties, food and drink attracting thousands of travelers in the open air.
Similar to other cities in Spain, nightlife begins late at night, and it is common to find the restaurants, cafes, bars, clubs and pubs almost empty at the beginning of the night.
As midnight approaches, it marks the start of unlimited fun echoing throughout the city – whether it is the restaurants, tons of bars, the amazing nightclubs, or the streets that are lit with the energy, you cannot miss the fun at night when in Barcelona.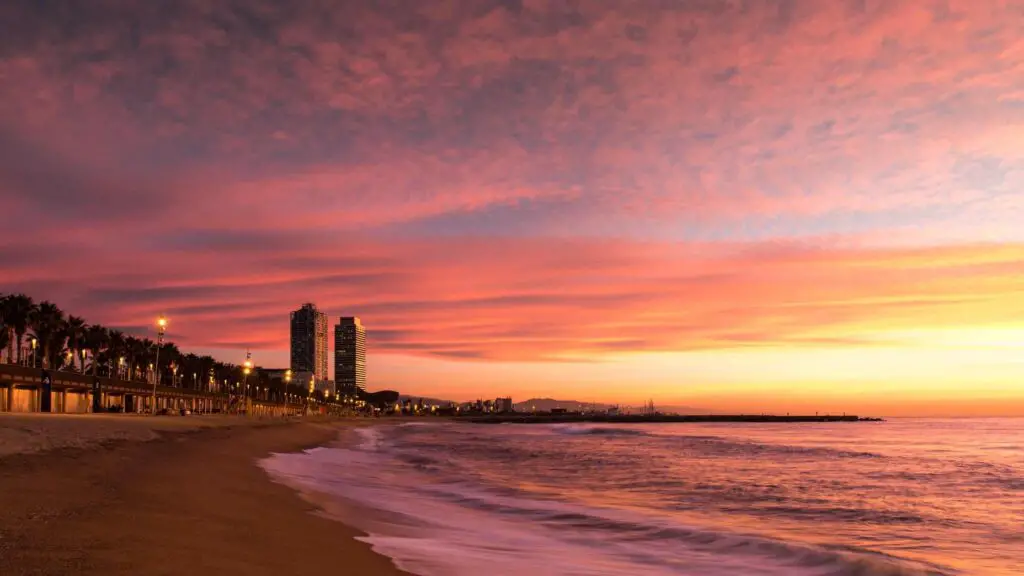 If you are planning a nice dinner but not parties, it is a good time to hit the restaurants before 1 AM. Party-goes start filling the streets and clubs around that time, so plan accordingly.
Surprisingly, despite being a highly popular city, it is still relatively cheaper to enjoy a good time in Barcelona during the nighttime. Some of the pubs offer free entry, but most good clubs charge a nominal fee.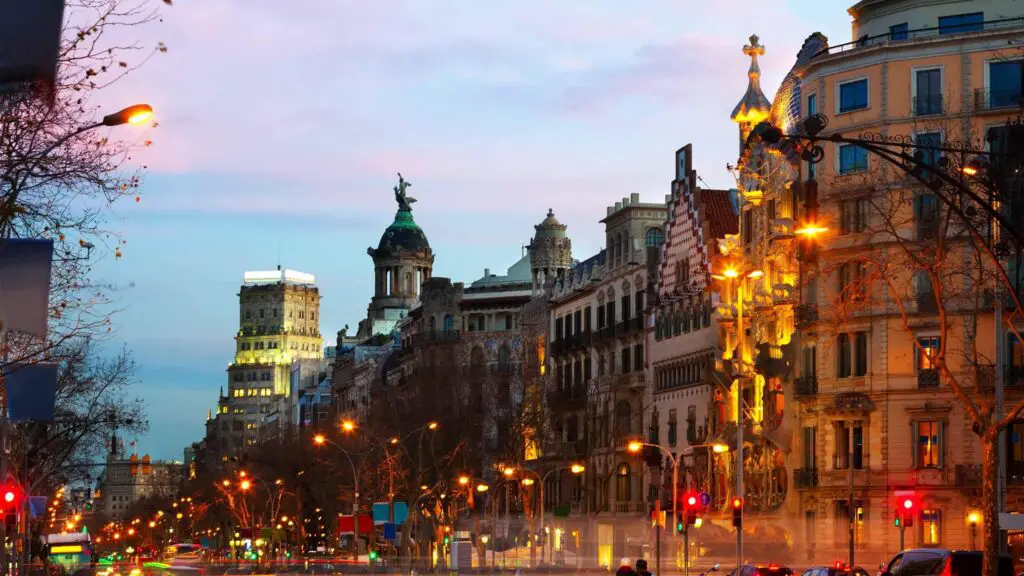 The drinks and food are awesome and budget-friendly except at a few lavish nightclubs, of course. Also, if you plan to head to clubs, dress codes are standard so maybe pay attention to what you wear.
If you plan to spend the night close to the beach, Shoko or Opium Barcelona are excellent options for clubbing and late-night fun.
The Gothic quarter will give you a fantastic time if music is your priority.
The Harlem Jazz Club is the best place to enjoy fantastic live music performances, especially on the weekends and the holidays when celebrated artists perform here.
Another famous place in the Gothic Quarter is Macarena, famous for all the techno music and late-night dances.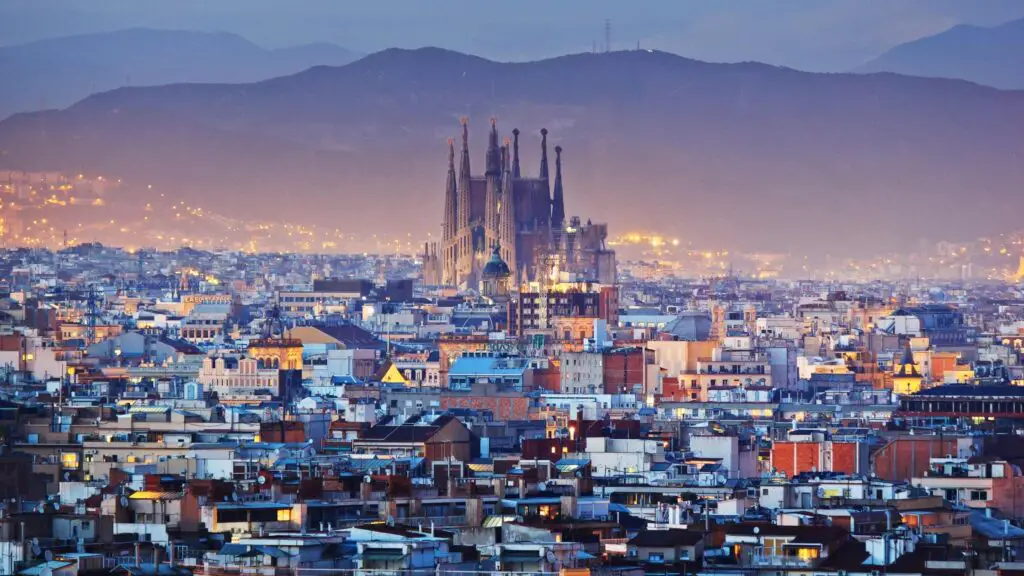 Razzmatazz is also a popular spot for music lovers, known for its massive club with many floors that run parties all night.
If you want to add a music festival, plan your trip around the famous
Primavera, a mammoth five-day festival that's been running for more than 20 years, attracts music lovers from around the world.
This night music festival starts in the evening and goes on all night until the early morning hours on Barcelona beach. There are five venues offering different types of music and unlimited fun.
RECOMMENDED TOURS
BEST PRIVATE TOURS
BEST TAPAS BARS COMBO GUIDED TOURS
WHERE TO STAY?
Hotel El Palace Barcelona, Yurbban Passage Hotel & Spa, Hotel Boutique Mirlo Barcelona, Monument Hotel
IBIZA, SPAIN
The party capital of Europe, Ibiza, is synonymous with all the fantastic things about nightlife you can experience. This trendy Spanish island is one of the places with the best nightlife in Europe, hands down.
It is no surprise that millions travel around the year to have fun and revel at this island as it lives to its name of being one of the most happening places in Europe, and the top spot among Spain party destinations.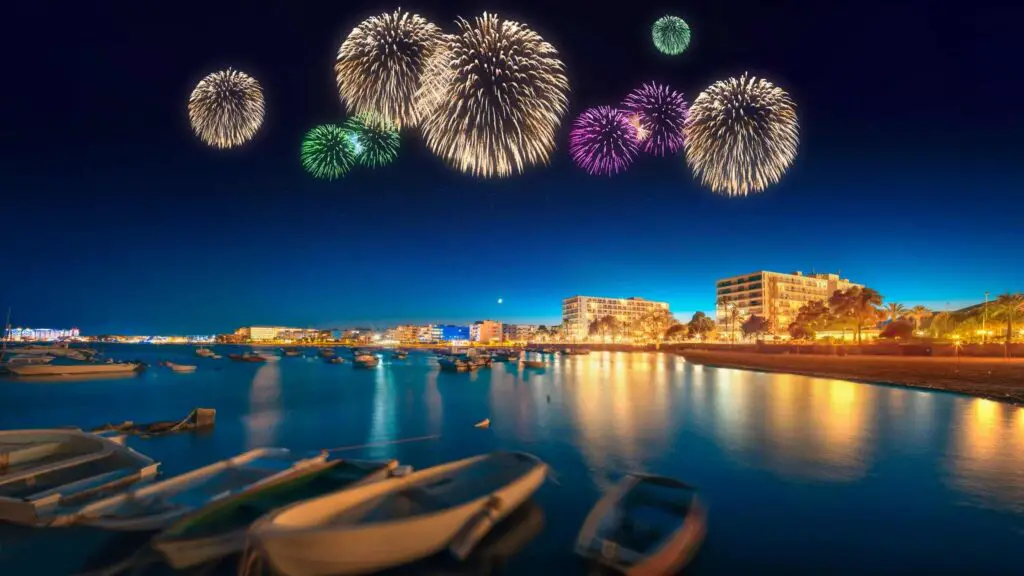 Music festivals, concerts by many celebrated artists, dance and other cultural shows, art festivals, food and drinks festival, lots of merriment and joy in the air makes Ibiza everyone's favourite part destination.
Some even go as far as to call it the world's party capital. Ibiza is sure the ultimate party destination in Europe. 
Although not very big, Ibiza is packed with tons of fantastic tourist attractions that will keep you busy during the day. Still, the nights are busier when on this glamorous Spanish island.
Ibiza is the centre of clubbing running 24/7, with the best clubs hosting the best DJs that make the adrenaline flow through thumping music that reverberates throughout the island.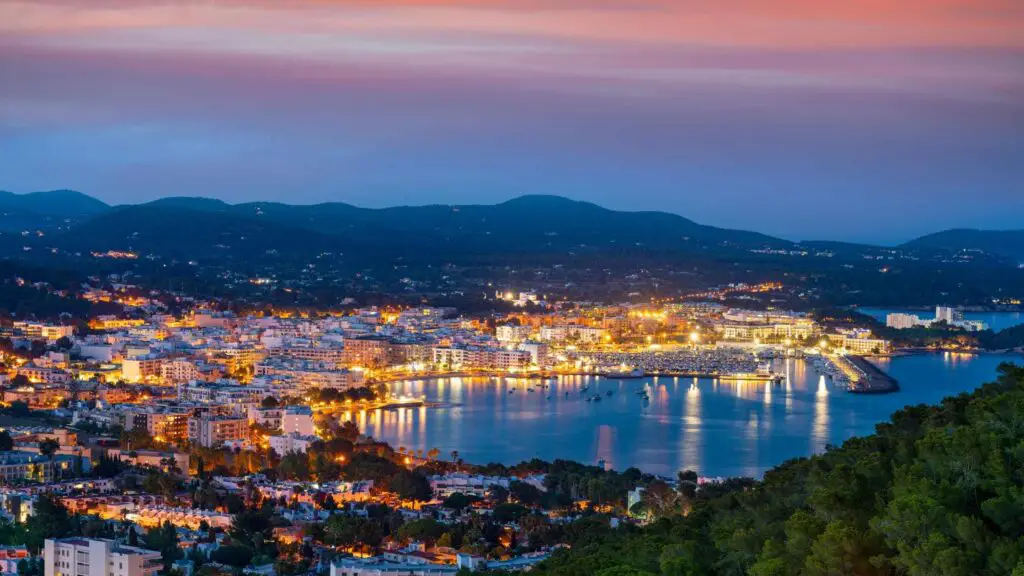 The island has many parties running throughout the year with different and quirky themes you may not have heard before. Ibiza is home to some of the most luxurious nightclubs in the world.
RECOMMENDED – A COMPLETE GUIDE TO FANTASTIC NIGHTLIFE IN SPAIN
The rich and the splurge-ready head to the swanky nightclubs, while the hipster and the backpacking crowds can enjoy the nightlife at smaller but thriving places spread across the island.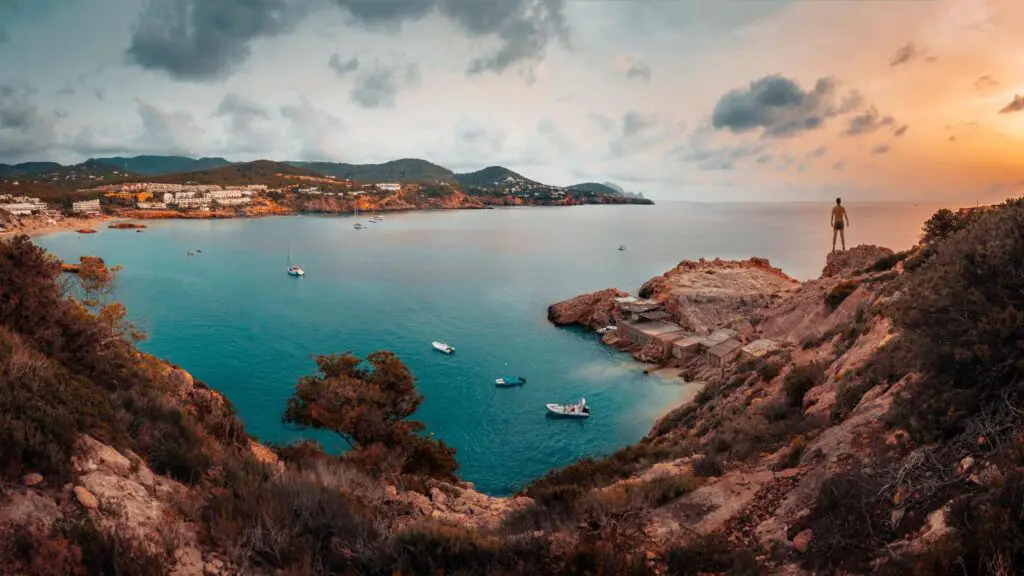 Do not be surprised if you spot celebrities and Hollywood heartthrobs in these glitzy clubhouses that offer unlimited classy entertainment running for days.
Amnesia is the largest nightclub and one of the most famous ones in Ibiza. It is known for its massive area that can accommodate over 5000 people who gather for seemingly unending nights and days of food, drinks, dance, music, and more.
If you want to hit the signature nightclubs, do not miss visiting one of the oldest and the legendary Pacha Ibiza, another among the elite nightclubs in Ibiza.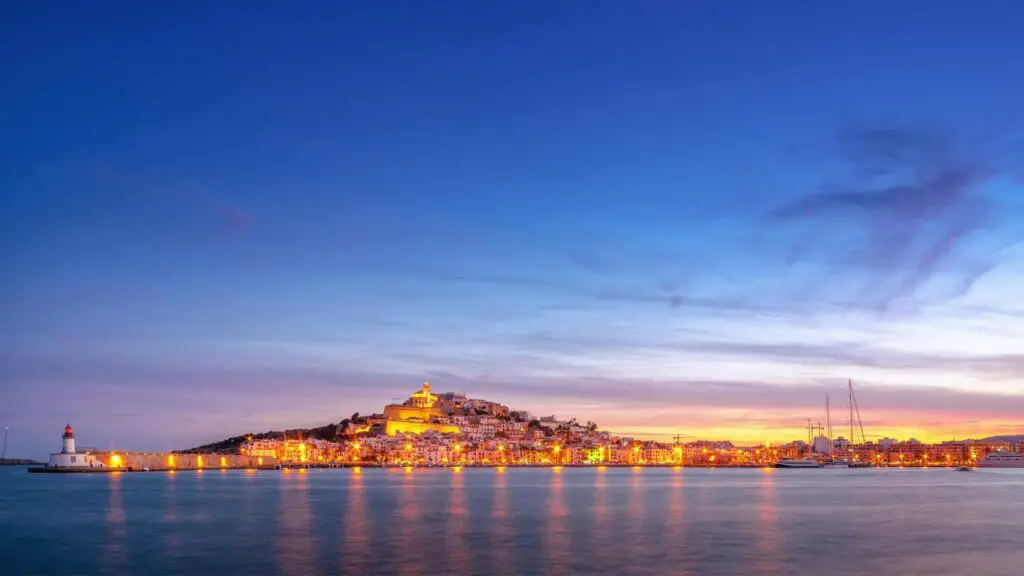 If you want to head to some newer ones, Space Ibiza, Nikki Beach Ibiza, Bora Bora Beach Club, Can Rock Bar, and BCB Tango are some of the best places for fun-filled nights.
Since it is the best, heading to Ibiza also means being ready to shell a lot more than you would. Apart from the expensive entry fees, food, stay, and flights do not come cheap, so plan your trip to Ibiza accordingly.
RECOMMENDED TOURS FOR YOU
WHERE TO STAY?
Can Jaume Private Villas by Ocean Drive, Casa Mamita Ibiza and Cas Gasi
BELGRADE, SERBIA
One of the places that may come off as a surprise in the list of the cities with the best nightlife in Europe is the capital of Serbia, Belgrade.
But this offbeat city offers more than you think when it comes to fantastic nightlife. Belgrade is known for its splendid monuments, rich past, beautiful streets and thriving hotspots on the riverfront.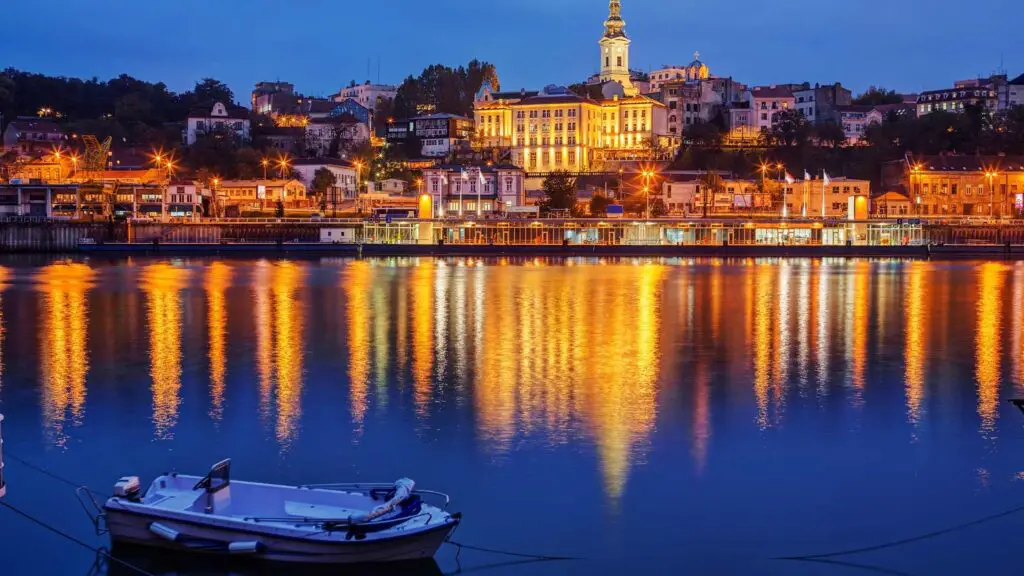 But in summer, Belgrade draws those looking for the top party destinations in Europe as they know that the city knows how to party and have fun nights.
Belgrade is easily the party capital of Serbia, with loads of events, music and cultural festivals filling the city's summer and even the spring calendar, which brings travelers and tourists of all age groups and types.
The neighbourhoods along the riverfront are where all the actions happen in Belgrade nightlife. Whether you want to purchase tickets to theatre, art, drama, improv, comedies, or attend musical performances and personalized tours around the city, you have them all to pick.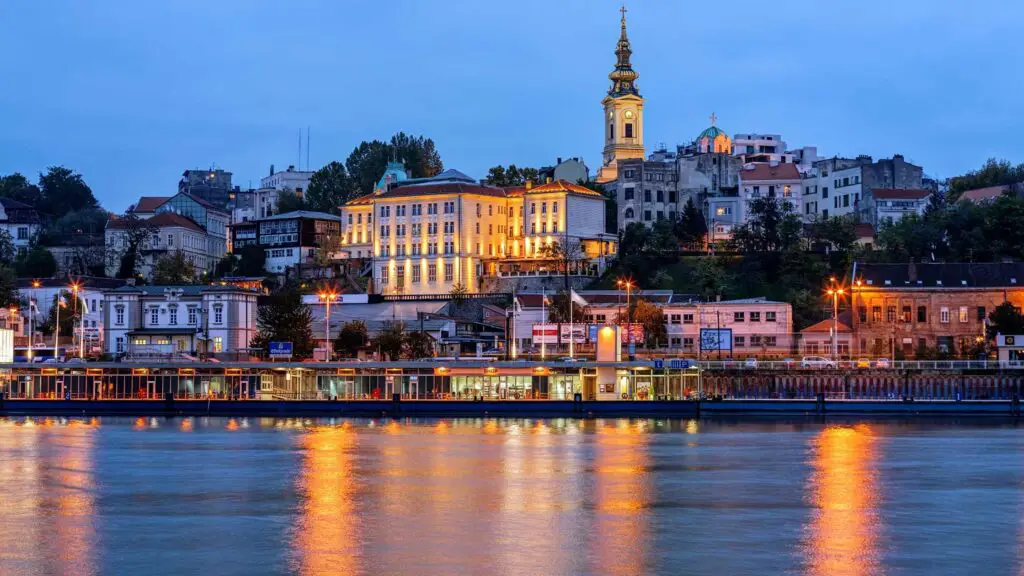 Another awesome thing about the nightlife in Belgrade is that it is affordable. Most places do not charge entry, except for a few high-end clubs.
Balkanska, Karadjordjeva, Bulevar, and Beton Hala are some of the best areas in Belgrade for all nightlife activities.
Some of the upscale clubs that you may want to check out are Hot Mess, Money Club and River Club. If you are looking for good music, head to Gunners Pub Belgrade and The Three Carrots Pub.
RECOMMENDED TOURS
WHERE TO STAY?
Beograd na vodi – Belgrade Waterfront Riverside, Beach House Belgrade, Apartment Petra 071, Spa Panorama
MYKONOS, GREECE
While Mykonos is known for being one of the most beautiful destinations in Greece, known for its exotic beaches, hidden coves, clifftop views, traditional windmills and excellent seafood, many are yet to find out that it is one of the places for the best nightlife in Europe.
This gorgeous island is the best destination if you are looking for sunshine, sand, and beaches in Europe that offer plenty of things to do at night.
Do not underestimate the size of this island as this Mediterranean paradise, which is sleepy and appears aloof during the day, is packed with fun nightlife activities for everyone.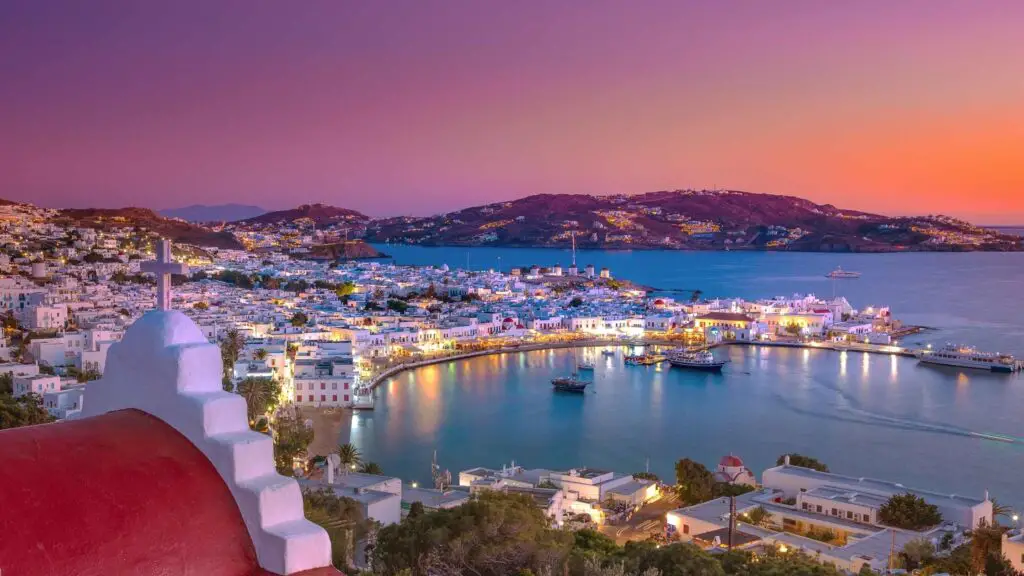 Whether you want to have romantic dinners in an expensive restaurant overlooking splendid views of the Mediterranean coast, chill at one of the many relaxed bars with the best cuisines, or want to party and dance away all night, you can choose how to have a fantastic nightlife in Mykonos.
Also, Mykonos is one of the LGBTQ+ party islands in Europe. There are many popular bars and nightclubs famous among the community.
Come summer, and the whole island practically stops sleeping. While thousands of travelers flock to the beaches during the day, they head to continue the fun that extends to days together in the dozens of lavish clubs, pubs, and bars – many of them known for their quirky themes, unique music, drag shows, taverna parties, dance and musical performances.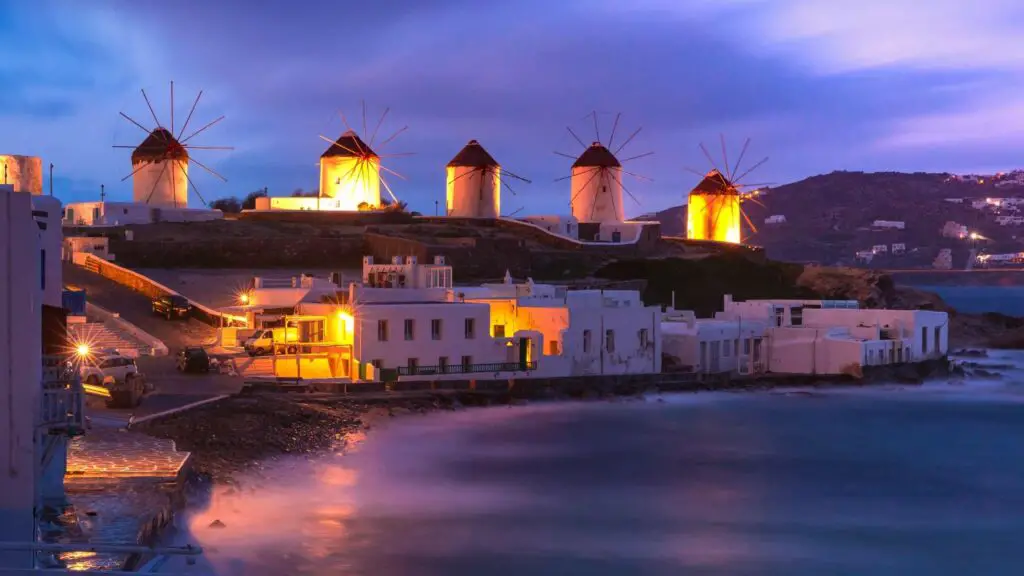 The best DJs arrive here in summer, so if that's what's on your mind, plan a trip to Mykonos during these months. But expect to shell out a lot more on everything, especially if you plan a spontaneous trip as the prices skyrocket during the peak season.
Paradise beach is the top place where all the action happens. Paradise Beach Club, known for its full-moon parties, is the most visited.
The best DJ lineups turn on the vibes with thumping music, accompanied by excellent food, drinks, dance and musical performances, and lots of crowds will keep you up until the wee hours of the morning and beyond.
Super Paradise Beach Club, Babylon, Cavo Paradisio, Tropicana Beach Bar, and Moni Club are other popular venues to enjoy the nightlife in Mykonos.
RECOMMENDED TOURS
Mykonos: Semi-Private Aegean Sunset Cruise with a Drink
WHERE TO STAY?
Bonzoe Homes & Villas, Villa Orion Mykonos, Dioni Villa Mykonos, Villa Victoria!, and Mykonos in White
AMSTERDAM, NETHERLANDS
A popular destination among the young and the young at heart, Amsterdam is one of the cities with the best nightlife in Europe. A legendary city that has a rich history, culture, architecture and thriving night scene, it is no doubt one of the most visited cities in Europe.
Whether you want to spend your days in the cafes and coffee shops smoking marijuana, cycle your way through the suburbs or party all night and wander through the infamous red-light district, Amsterdam caters to a wide variety of travelers.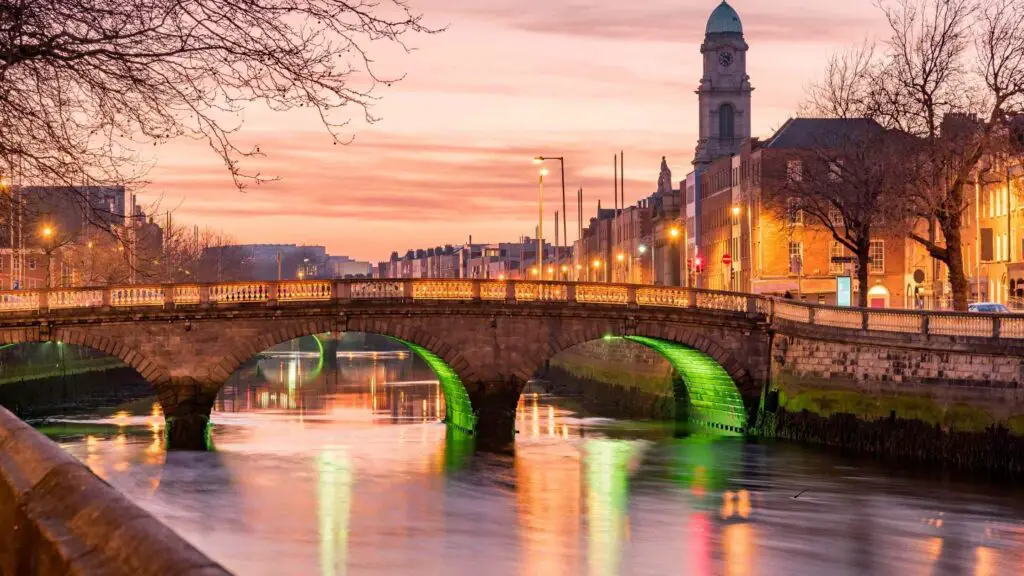 Music lovers will be treated to pulsating trance, rock, and techno, the kinds of music Amsterdam is famous for, although you will find many more types of music performances throughout the city. 
The mainstream clubbing and partying in Amsterdam is expensive, difficult to get into, and involves dressing appropriately, thanks to its reputation for amazing nightclubs, pubs, bars, cafes, and restaurants.
Weekends have many bars open until the early morning hours, but weekdays end a bit early in some neighbourhoods.
There are dozens of local pubs and bars scattered throughout Amsterdam Central, Rembrandtplein and Leidseplein Squares, and the notorious Red Light District, the prominent neighbourhoods in Amsterdam known for its nightlife.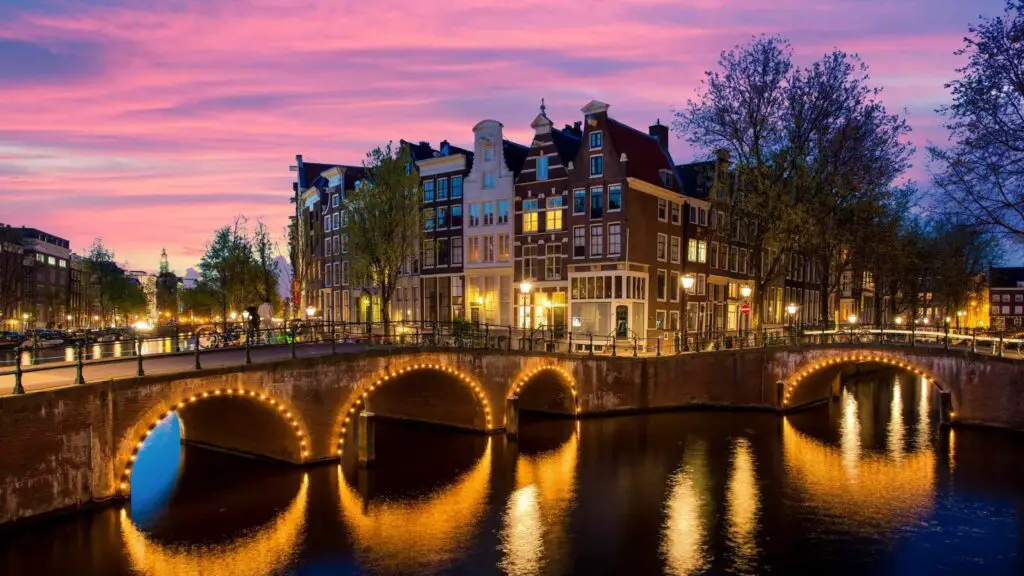 Walletjes, Singel and Pijp are the other suburbs worth checking out at night when in Amsterdam.
The massive Warehouse-turned nightclub Elementenstraat is one of the top places to go if you are looking for EDM music and a thriving atmosphere. Among the high-end superclubs are Shelter, Tolhuistuin, and De Marktkantine.
If you are a hard-core music buff that loves attending concerts, fests, and festivals, plan your Amsterdam trip to attend the two large music and cultural extravaganza that happen in the city, the Electronic Family and Loveland Festival.
RECOMMENDED TOURS
WHERE TO STAY?
Park Plaza Victoria Amsterdam, Canal House, Hotel Jakarta Amsterdam, Pestana Amsterdam Riverside and Hotel TwentySeven
DUBLIN, IRELAND
One of the underrated cities for the best nightlife in Europe is the capital of Ireland, Dublin. While the beer lovers adore the city for the different types of brew it gives the world, not many know about its excellent nightlife catering to all kinds of travelers.
Dublin, the most visited city in Ireland with more than a million annual travelers that come to experience its unique culture, rich medieval architecture and history, is also a fantastic party destination in Europe.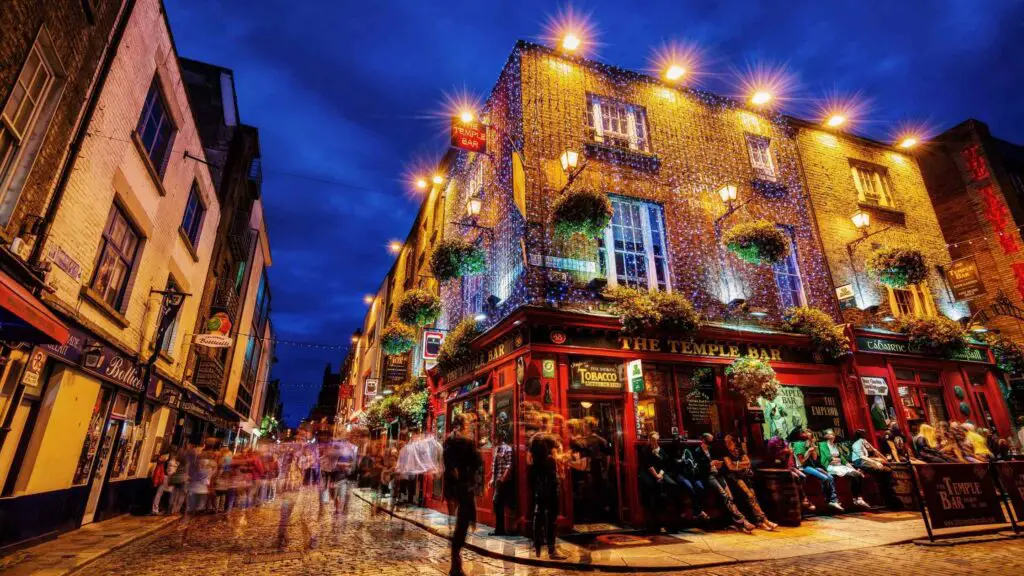 Your first stop should be at Guinness Warehouse, where you should take a tour of the massive brewery that also houses a rooftop bar. Guinness is the perfect place to taste Ireland's famous beer, learn its origin and history, and top it off with a fantastic night at the bar on the rooftop, from where you can also enjoy stunning views.
The Temple Bar, a district dedicated to nightlife, is one of the best landmarks in Dublin to enjoy many nights. You are spoilt for choice in this district that never sleeps, from Greece-style Taverns to German-style beer halls to English and Irish pubs.
Throbbing music, full-house bars and pubs, dance floors filled with travelers and locals, cocktail bars selling some of their best, and DJs keeping the scene alive – these are what awaits you at this celebrated district of Dublin symbol of its nightlife activities.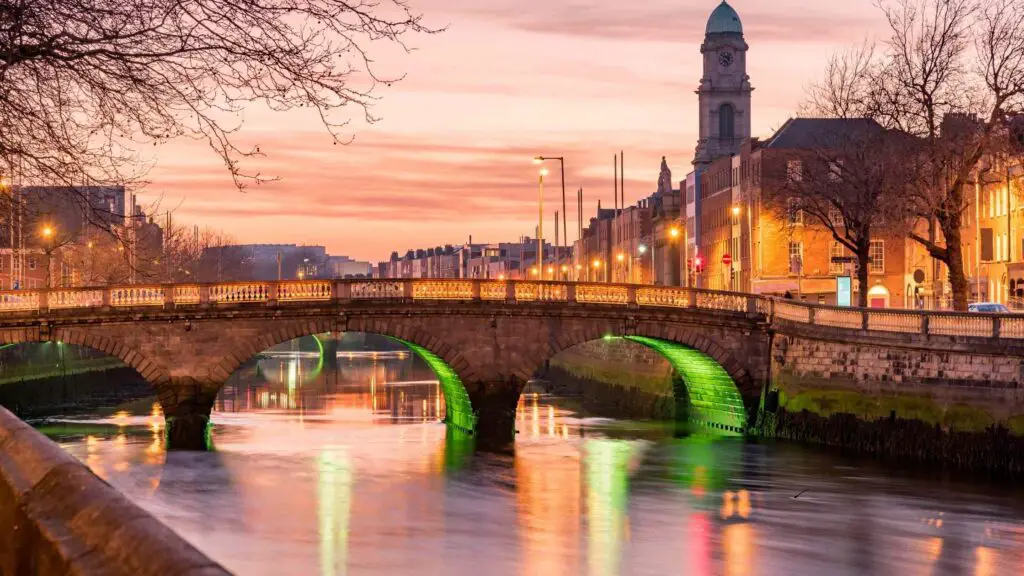 Have their signature Irish brews and delicacies at one of the oldest pubs in Ireland, The Temple Bar pub, which is a must-stop when you are here.
There are many theatres, music festivals, pub and beer tours, cultural activities, and shows that you can sign up for if you are not into parties or clubs. No matter what you choose to do, you will enjoy your time exploring the fantastic nightlife in Dublin.
RECOMMENDED TOURS
WHERE TO STAY?
Stauntons on the Green Hotel,  The Merrion Hotel, The Alex, Mespil Hotel, Beckett Locke, and The Marker Hotel 
LONDON, ENGLAND
One of the most expensive cities that offer the best nightlife in Europe is the capital of the UK, London, one of the top cosmopolitan cities in the world. Attracting millions of travelers every year means the nightlife in London is fully packed as well.
From cultural night tours to pub crawls to ghost tours to club-hopping, London offers tons of things to do at night, living up to its expectations to be one of the best nightlife cities in Europe year after year.
Like Berlin, London offers diverse nightlife experiences, breaking away from the typical activities that are a breather if you want to enjoy something quirky.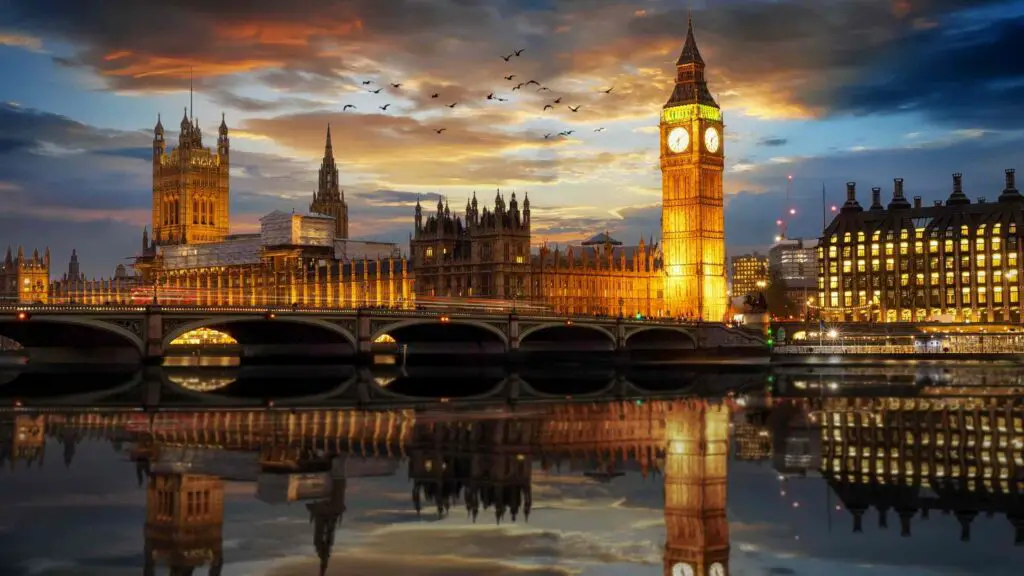 You can choose between local pubs, the expensive superclubs, many open bars, small eateries, theatres, shows, or simply stroll through the streets or signup for tours. There is a lot on the plate when it comes to London nightlife.
There are also loads of places open all night and day, so you can hop into all of them if you wish to. Note that the high-end clubs are costly, and you will have to adhere to their strict dress codes if you want the party nights to get started right.
If you want to keep it casual and more free-flowing, tons of local bars will offer unlimited entertainment, delicious food, beer, and fun.
Music is high on the list of nightlife activities in London, so if you time it right, you may witness some of the best DJs producing their music. You can be treated to soul-enthralling musical concerts by the leading and celebrated bands from around the world.
There is also opera for those interested in theatre and tons of fantastic romantic dining options if date nights are on your mind.
The best neighbourhoods in London for nightlife are Camden town, Brixton, Shoreditch, Soho District, and Caribbean Side, with some of them being expensive.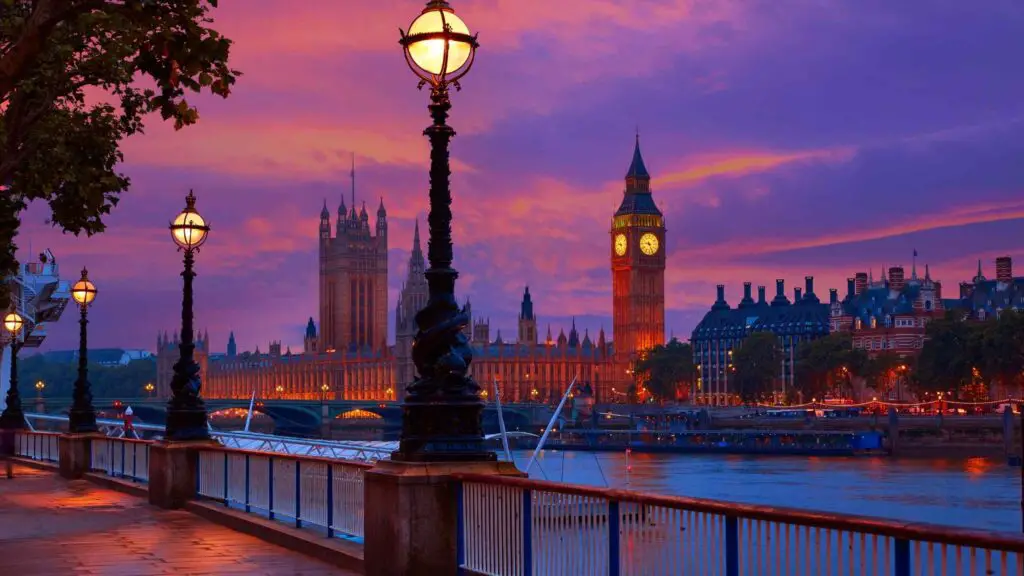 Although there are many to name when it comes to the best nightclubs and pubs to the massive size of the city and the tons of available ones, some of the noted clubs are Studio 338, known for its Ibiza theme.
If you look for something flashy, Fabric, Heaven, Egg London, Cargo, Corsica Studios, and KOKO are excellent.
If good music is on your mind, check out Brixton Electric, Ministry of Sound, Camden Rocks Club, Soul City and 606 Club.
There are many clubs catering to art, cabarets, and alternative themes, which are worth checking out for offbeat nightlife experiences in London.
Pro tip: If you spend a few days exploring London, buy the London Pass, which comes with free entry to 60 attractions covering many must-see tourist spots. 
Also, if you have a student card, you can avail of some incredible discounts at some of the clubs in London, so ensure to carry and show them.
RECOMMENDED TOURS
WHERE TO STAY?
Batty Langley's, Shangri-La The Shard, The Londoner, Pan Pacific London, Vintry & Mercer, and Corinthia London
PARIS, FRANCE
One of the most glamorous cities in the world also scores high in outstanding nightlife. Suppose you are looking for luxurious clubbing with sophisticated, glitzy people from around the world. In that case, Paris is where you should go.
Paris is home to many stunning high-end clubs that cater to the richest and the celebrated flocking from all over. Still, it is not just a paradise for the rich to enjoy the nightlife.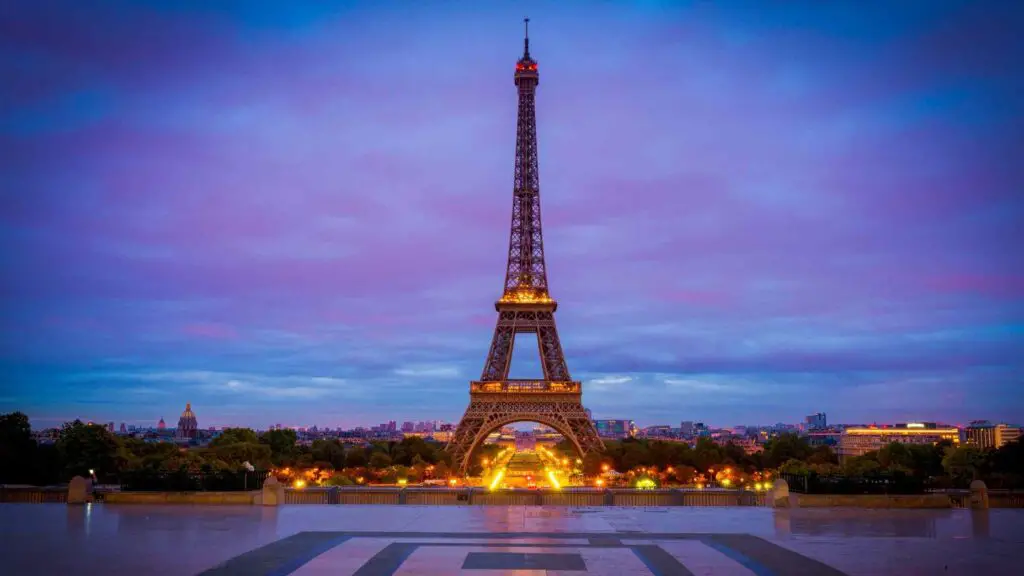 There are other sides to this city of light that offers unending, most vibrant and diverse nightlife activities. It is one of the cities with the best nightlife in Europe for many reasons.
From world-class theatres to opera to excellent music, dance, alcohol, art, culture, fashion, and the next-door vibes, Paris leaves you in awe, especially if you are visiting for the first time.
Fashionistas will love their time at Le Marais, one of the most fashionable districts in Paris, where you can enjoy shopping.
Les Bains, a former luxurious spa now a high-end super club, is one of the most popular clubs if you want to go nightclubbing.
The underground club in the beautiful old building is one of the most happening places in Paris that you should check out if you're going to splurge on your holiday.
RECOMMENDED TOURS
WHERE TO STAY?
Fauchon l'Hôtel Paris, Hôtel Le Presbytère, Nolinski Paris, Paris j'Adore Hotel & Spa, La Demeure Montaigne and Hôtel Jardin de Cluny
OFFBEAT CITIES FOR THE BEST NIGHTLIFE IN EUROPE
RIGA, LATVIA
If you want the best nightlife in Europe that is packed, famous, and cheaper, another city is the capital of Latvia, Riga. 
One of the best party destinations in Europe, the small city of Riga, comes to life as the sun goes down, bringing the young student crowd, partygoers, night owls and nightlife seeking tourists.
The old town of Riga, a historic landmark is known for its magnificent medieval remains, transitions into a colourful, reverberating neighbourhood as the music volumes go up in the nightclubs, pubs, restaurants and bars.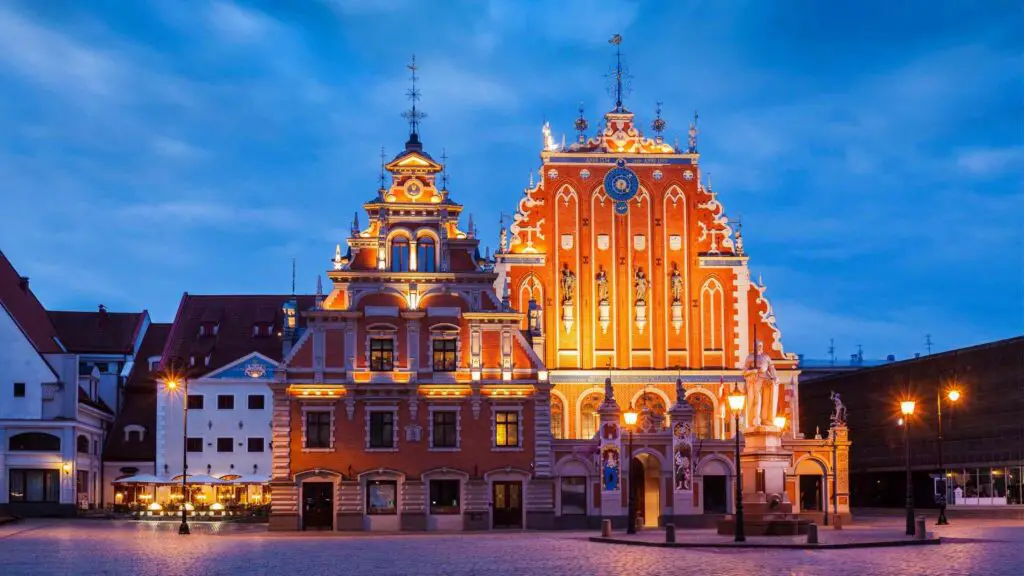 Another fantastic thing about Riga that makes it one of the cities with the best nightlife in Europe is its close nightlife activities.
Whether you want to sign up for a pub crawl or beer tour, or special night tours, the walking distances are shorter.
Most top nightlife activities are scattered closer to each other near the old town, which means you don't have to pay for taxis or worry about getting to your hotel after hours of nightlife travel.
Also, unlike many other party places in Europe, most places are free to enter, except the tours, of course, making it more attractive as a European city with the best nightlife.
Similar to other nightlife cities in Europe, Riga also boasts of many uniquely-themed bars, pubs, and nightclubs, including older buildings, storage houses, and factories, converted into hubs of unlimited entertainment.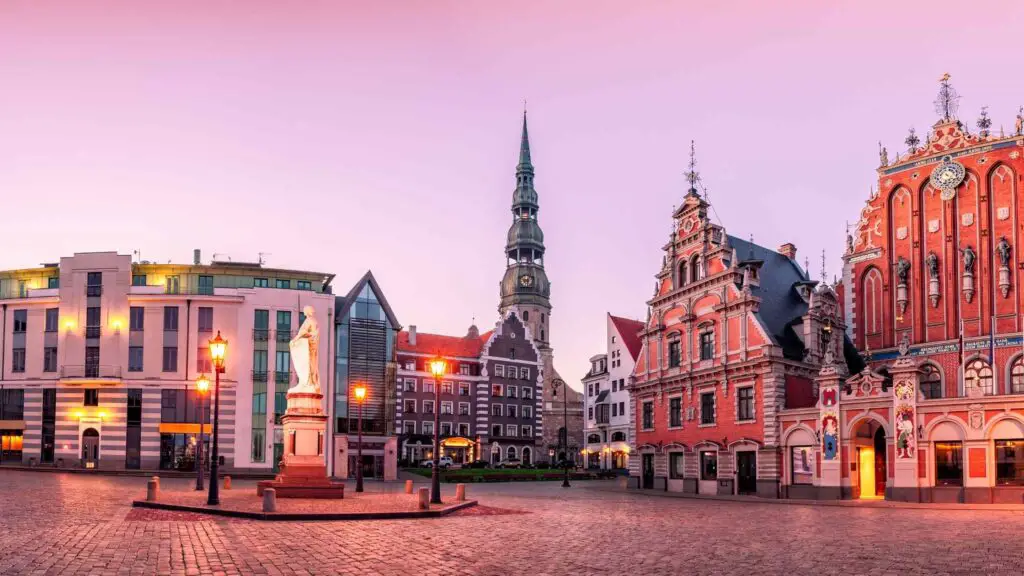 Depo, a former warehouse, is one of the most happening bars in Riga known for its alternative music, including techno and others. It is one of the best places to hang out at night if you are here in large groups and grab cheaper beers over the counter.
There are musical events, stand-up comedies, art evenings, stories sharing, and other meet-ups of like-minded people at many cafes in and around the old town.
Whether it is late-night parties in the clubs or exploring the different aspects of Riga at night that you love to do and see, Riga offers plenty of nightlife activities, making it worthwhile.
WHERE TO STAY?
Revelton Suites Riga, A22 Hotel, Grand Hotel Kempinski Riga, Dandelion Apartments Brīvības, and Aparthotel Amella
PRAGUE, CZECH REPUBLIC
The capital of the Czech Republic, Prague, is known for its gorgeous medieval architecture, rich history, culture, museums, and attractions has become one of the cities with the best nightlife in Europe in recent years.
Given the city's reputation for producing some of the most awesome brews in the world, it is no surprise the nightlife is getting the attention it deserves.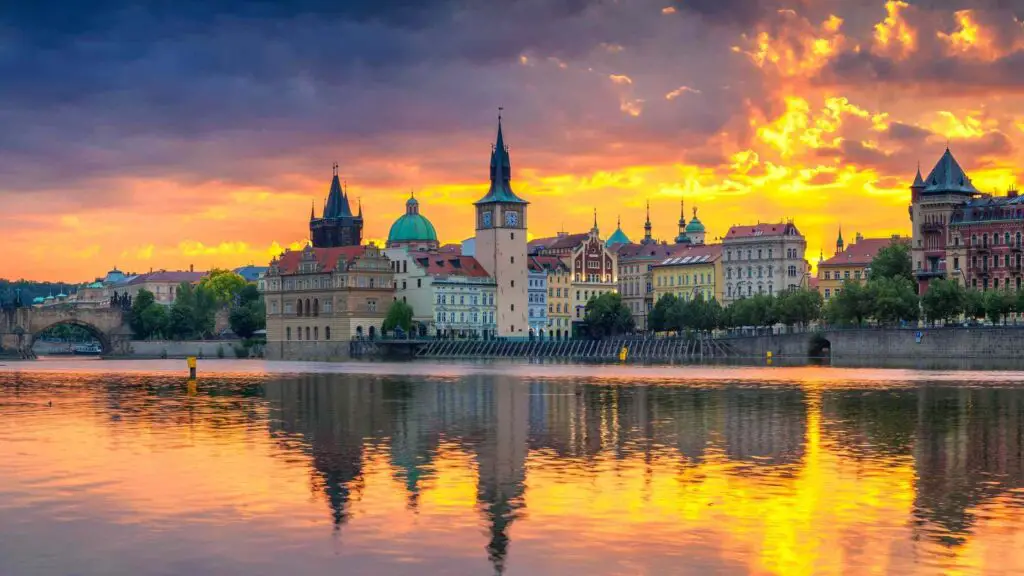 The city of a hundred spires is not shy to get groovy, hit up the volumes, and get to the dance floors. If you check out the local pubs, beer clubs, bars, and galleries, you will know that Prague knows how to party.
The magnitude of the glitz and crowds in destinations like Berlin or Belgrade is compensated by Prague's desirable prices, culturally rich beer clubs, youthful group ever inventing new things to spice up the nightlife, and stunning views of the city at night.
You can easily spend the night strolling through the cobbled streets dotted with magnificent medieval wonders all lit up, making you feel as if you travelled back in time to the period of castles and kings.
If you are not into nightclubs, music, or parties, you still have a lot to love about Prague nightlife. Attend quirky walking tours, taste the local delicacies on their food tours, attend theatre and opera, admire the splendid night views from the banks of the Vltava River.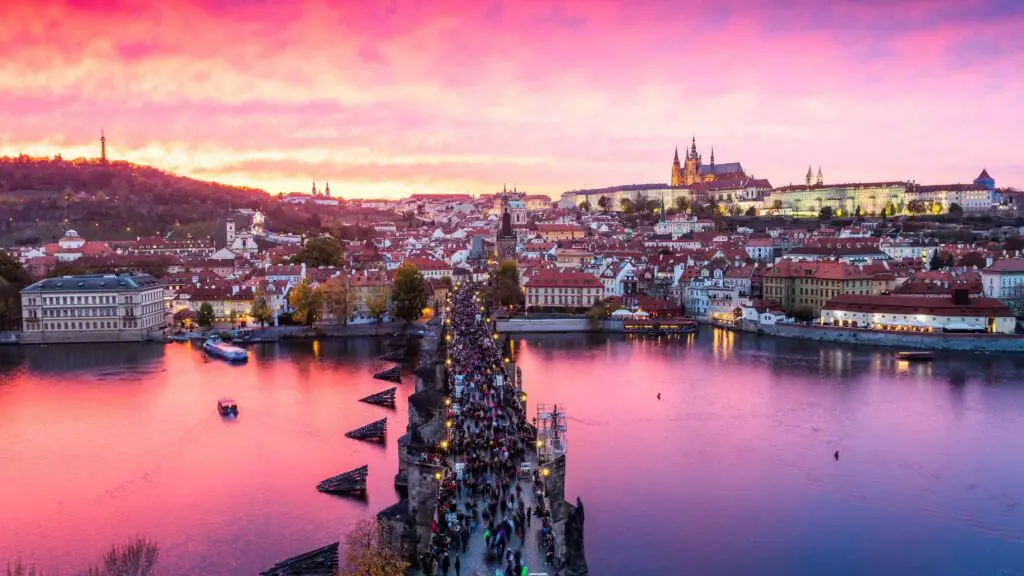 Prague is the perfect place to plan romantic nights. Book a unique cruise that comes with dinner, drinks and fabulous views. Or hop on to the party boats if you want something more fun.
How about enjoying a lovely beer spa? Yes, you read it right. You can rejuvenate in a hot tub filled with beer, followed by lying down on straw bread. Of course, end your relaxation by tasting beer and beer bread.
Although the prices have gone up thanks to its increasing popularity, Prague is still one of the most affordable cities in Europe for nightlife.
There are tons of breweries located in large traditional beer halls that serve some of the cheapest and the tastiest beers, along with excellent food that can run into the late hours of the night.
Did you know? The 5-story Karlovy Lazne Club is the largest club in Central Europe, which has set the bar high for other equally luxurious nightclubs if you want to enjoy nights of clubbing with your friends.
Each of them is differently themed. You can easily spend more than a few nights at Karlovy alone.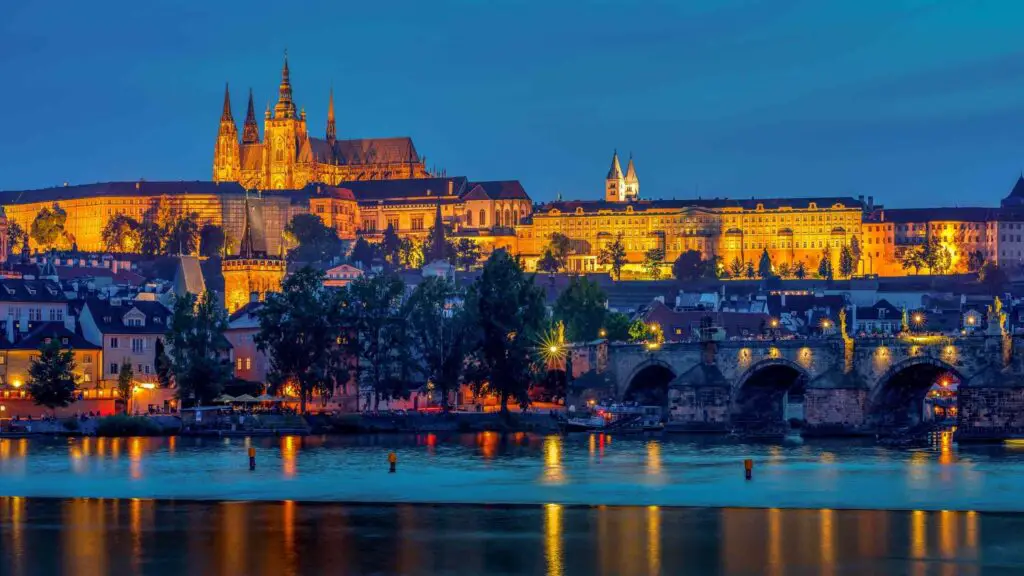 Among Prague's largest clubs is Chapeau Rouge, a hit among the locals and the young crowd for a fantastic clubbing experience, mainly for those who want to dance away the night.
There are many rooftop bars in Prague, a big hit with tourists, and T-Anker is the favourite rooftop bar for many.
For a bit of history and culture, check out The Hemingway Bar, named after the celebrated author Ernest Hemingway.
The bar is known for its excellent curated liquor, including hundreds of rum, wine, beer, and more. The bar is also famous for its specialist cocktails, so do try one or a few on your holiday.
RECOMMENDED TOURS
WHERE TO STAY?
Four Seasons Hotel Prague, The Julius Prague, BoHo Prague Hotel, Residence U Mecenáše, Hotel CUBE Prague, Pytloun Boutique Hotel Prague and MOOo by the Castle
MUNICH, GERMANY
If you are into beer and festivals, you would already know about Oktoberfest, the largest beer festival in the world, which is also one of the oldest.
Munich is also one of the fantastic cities for the best nightlife in Europe. You do not have to wait for the Oktoberfest to enjoy Munich at night. One of Germany's culturally, historically, and architecturally prosperous cities, Munich has many things to offer on its nightlife platter.
Extraordinary opera, theatre, musical concerts, exhibitions, night markets, many curated tours in the city are the many things you can enjoy at night in Munich.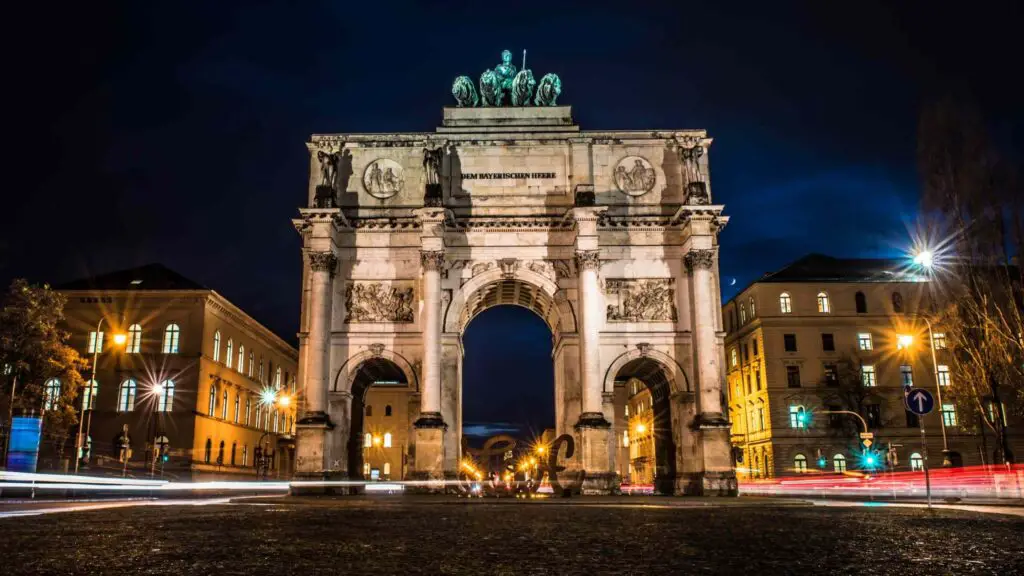 Coming to dining, drinks, and clubbing, Munich is synonymous with its many fantastic beer gardens, including the historical and traditional beer halls to the modern-day beer gardens, which are favourites among the tourists and the locals.
Munich produces hundreds of excellent brews in these breweries, a significant place for entertainment. Live music performances, shows, excellent food and ambience come along with tasty brews that you can enjoy in these beer gardens.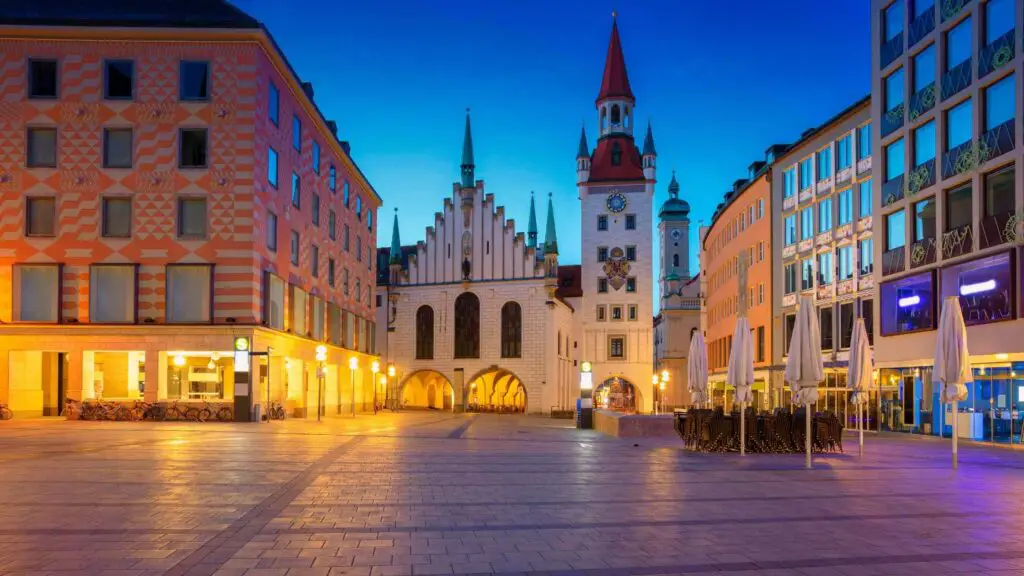 No matter which beer house you choose, you will end having fabulous nights in Munich because nothing beats Bavarian beer. Augustiner-Keller and Aumeister are the most famous beer halls you should check out close to Maria Square in Munich old town.
You will find many rooftop restaurants, lavish nightclubs, pubs and bars apart from the local brew houses. You can choose to splurge in the modern super clubs or do what the locals do. Note that nightlife in Munich or exploring the city is not cheap, though, and nightclubs adhere to dress codes.
RECOMMENDED TOURS
WHERE TO STAY?
Andaz Munich Schwabinger Tor, BEYOND by Geisel, DO & CO Hotel München, CORTIINA Hotel, Hotel Metropol by Maier Privathotels, Hotel Torbräu, and AMERON München Motorworld
STOCKHOLM, SWEDEN
If your idea of nightlife is quieter, subtle, and yet a bit of glitz, then Stockholm, the capital of Sweden, might be one of the cities with the best nightlife in Europe for your preferences.
You will not find the buzz or the crowds like that of Berlin or London for sure, but music lovers love giving their performances here, while celebrated DJs make routine stops at the posh nightclubs and cosy bars in Stockholm.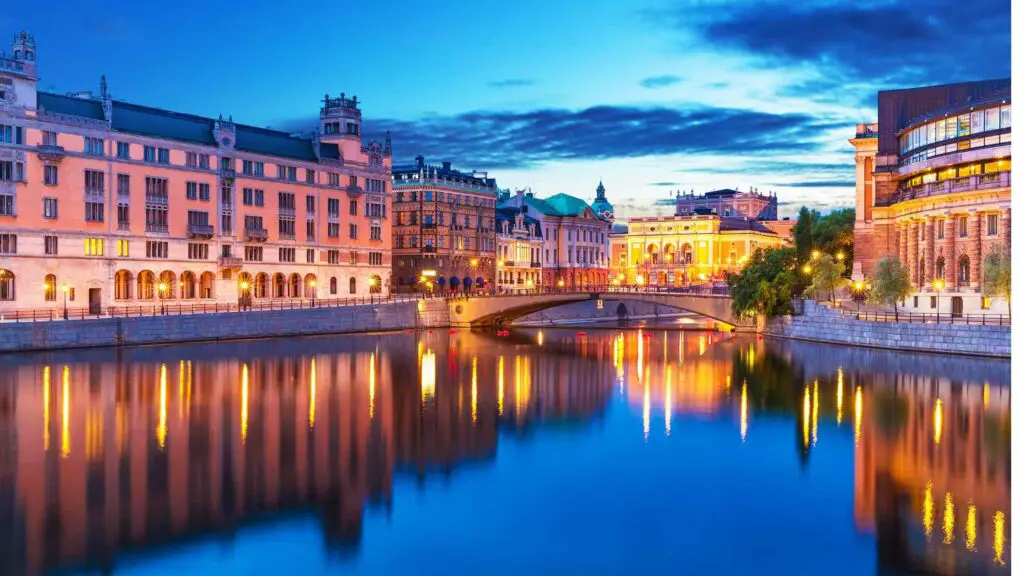 When you arrive, it may be hard to believe that some of the best parties in Europe, but a few visits to its districts packed with pubs that echo the thumping EDM beats or the live music will showcase you why it might be one of the offbeat places for the best nightlife in Europe.
Not many run the fun all night, but the quality of the nightlife makes it up for the early wrap-ups. Note that it is one of the most expensive cities in Europe to enjoy the decent nightlife, no matter what you pick, so if you are on a shoestring budget, it may not be the city for you.
You have plenty of theatre, concerts, comedy and drama shows, art galleries, food and drink tours, quirky tours about culture, history, and more, which constitute the heart of nightlife activities in Europe.
Enjoy a night of legendary live music at Fasching. The ever-popular Slakthuset is one of the best nightclubs known for EDM music. Fasching is very popular among the locals and tourists its live music.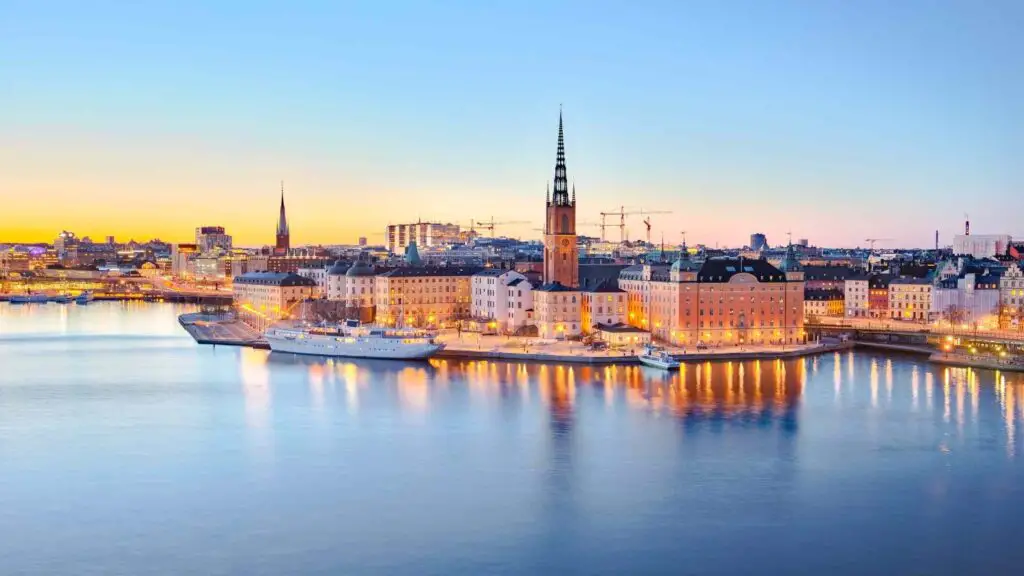 In summer, you will find many rooftop bars, a lot of exclusive activities, and music festivals that attract a larger crowd. Plus, Swedish winters are not for everyone.
The bouncers at the high-end nightclubs are particular about the dress code, which needs to be kept in mind.
Also, stag entries are not encouraged in many places, so you may need lady friends to access some pubs and clubs. The local bars are great for excellent music, delicious food, and good cocktails or beers.
RECOMMENDED TOURS
WHERE TO STAY?
Relaks Apartamenty, Main Street Apartments, Starowiślna Vip Apartamenty, Ermine Suites, and Vistula Terraces Apartment
DUBROVNIK, CROATIA
The latest entry to the list of the cities with the best nightlife in Europe is Croatia's capital city Dubrovnik, which has created waves due to many enticing things offered.
Being one of the most beautiful cities in Europe known for its gorgeous beaches, clifftops, historical monuments, stunning landmarks, delicious food and drinks, the nightlife in the city has also made its mark among the travelers, whose numbers have only gone to be increasing.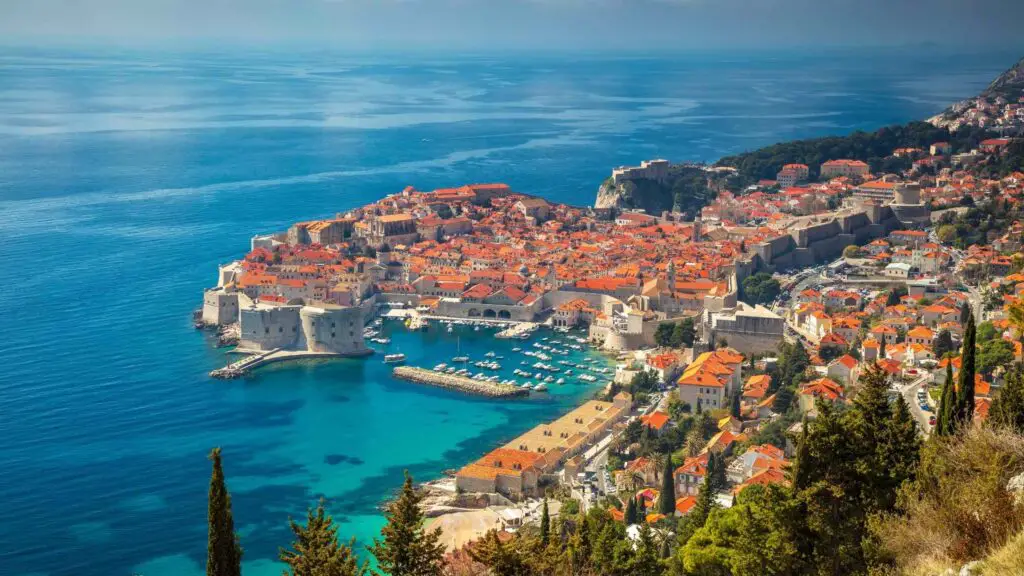 Given loads of amazing beachside clubs, pubs, bars, and a string of cultural activities, musical performances, art and theatre in the evenings, it is no surprise that the travelers love to explore the nightlife in Dubrovnik.
The beachside revelry also receives relatively fewer footfalls, has more to offer, and is unique compared to other cities' nightlife. People are trading other hotspot beach cities for Dubrovnik.
In summer, Dubrovnik's nightlife runs throughout until the early morning hours, as the beachsides transform into vibrant, happening spaces filled with music of all types run by the best DJs and dance parties.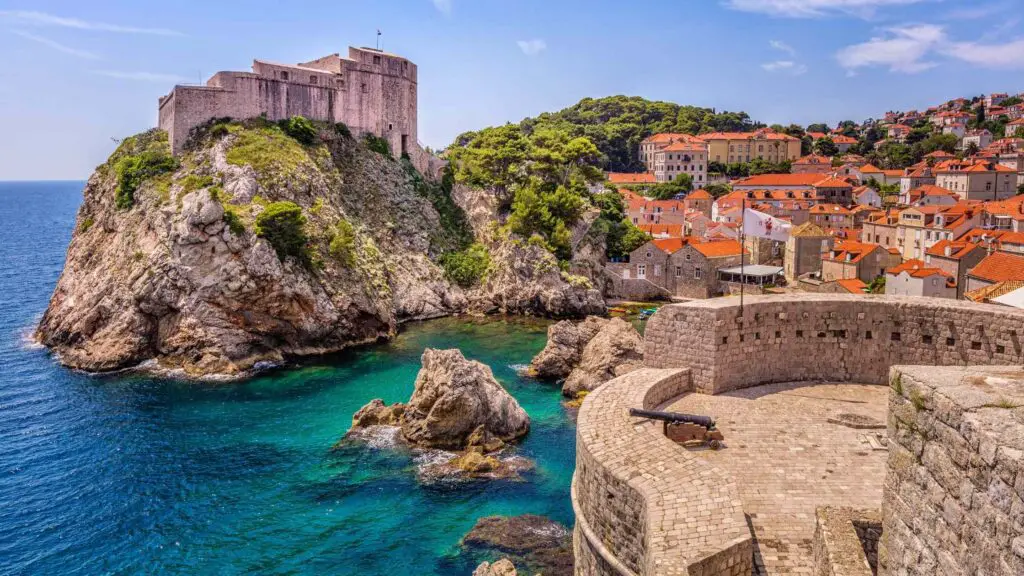 It is one of the romantic nightlife cities in Europe with many fine-dining options that offer excellent ambience, unique themes, and fantastic views of the ocean and the city, best enjoyed from the rooftops in summer.
Want something different? Check out the Cave Bar, which, as the name suggests, is located in a cave overlooking the sea.
There are a few fantastic options for nightclubbers, with Culture Club Revelin being the top drawer in Dubrovnik.
RECOMMENDED TOURS
WHERE TO STAY?
Villa Orabelle, Stayeva 11, Pearl of Adriatic, Villa Dubrovnik, and LOCUS Dubrovnik
VILNIUS, LITHUANIA
Riga's new rival when it comes to the cities with the best nightlife in Europe is its neighbouring country's capital Vilnius in Lithuania.
Touted to be one of the top party cities in the Baltic region, the compact old town offers a packed nightlife that is diverse too. You can choose between larger, popular nightclubs to smaller, cosier local bars, pubs, and restaurants that offer entertainment through the night.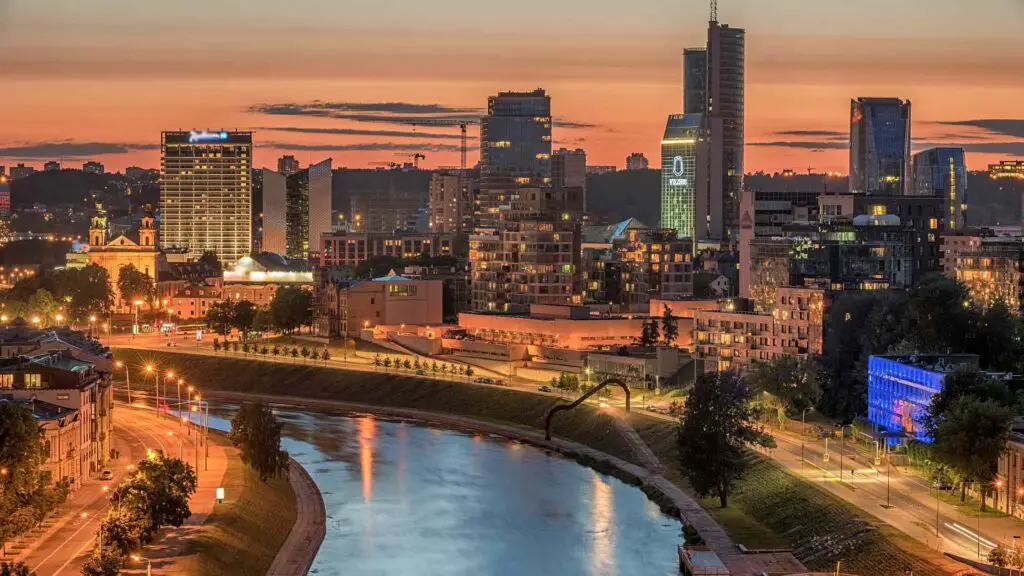 During the day, head out to check the city's rich medieval past, its museums, viewpoints, galleries, and check out the many tours. 
If you want something unique, you can sign up for city tours, attend theatre, musical concerts and festivals that happen often during the summer. Also, compared to other European nightlife cities, Vilnius is not yet that expensive in your pockets, which may not be the case for very long.
RECOMMENDED TOURS
WHERE TO STAY?
Hotel PACAI, The Joseph Boutique Suites, ROOMA Apartments, Grand Duke Apartments, and Luxury Panoramic Vilnius apartment
BRUSSELS, BELGIUM
The capital of Belgium and the EU, Brussels is not among the top cities that comes to your mind when you think of the best nightlife in Europe.
Compared to the adorable and the more popular small-town Bruges, Brussels may mostly come across as the upscale mega town. Still, if you know where to look, you may discover that Brussels does have an excellent nightlife catering to all types of travelers.
The pretty squares near the central area are packed with traditional and historic pubs, local bars, swanky clubs and loads of restaurants that fill your entertainment cups until way past midnight.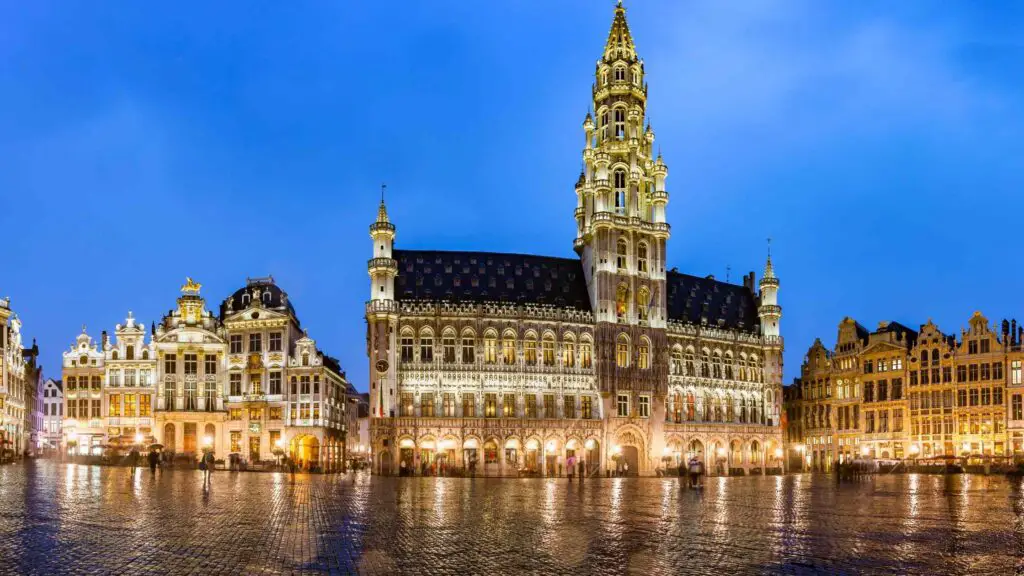 Music lovers also have many pubs and clubs for electronic music, rock and other types that you can enjoy along with the best brews in the crowded bars and local pubs.
Among the most popular bars in Brussels is the favourite Delirium Cafe, known as the massive bar that serves 2000 types of beer. Yes, you can practically spend many nights enjoying the Belgian beer types.
The Delirium Cafe also has the world's most extensive collection of bottled beers, something to look forward to if you are a beer fan. If you head there on Thursdays, you can enjoy live music performances.
RECOMMENDED TOURS
WHERE TO STAY?
Courtyard by Marriott Brussels, Moxy Brussels City Center, Pillows City Hotel Brussels Centre, Hotel Le Dixseptième, Louise sur Cour, and Rocco Forte Hotel Amigo
TALLINN, ESTONIA
Not many know that the Estonians love partying and take their nightlife seriously. One of the cities for the best nightlife in Europe is Tallinn, the capital city of Estonia, which is known for its great nightlife activities.
Tallinn is also gentle in its visitors' pockets, which attracts many budget travelers, backpackers, and student travelers that visit the city during summer in large numbers.
Tallinn may not be your average European city in size, but that's a plus because a lot is packed in this compact part near the old town, which is the heart of all the major attractions and bustling nightlife.
You can take part in their unique ghost tour at night to get spooky, attend the cultural walking tours, pub hopping, and food tours with the locals.
Music is a part of the lives of the Estonians, so you will find many cosy bars, restaurants and pubs letting the best DJs create magical musical nights, along with artists that regularly perform live at many venues.
There are unique underground bars, retro clubs, many rooftop bars overlooking the fabulous views of the night skyline of Tallinn.
RECOMMENDED TOURS
Tallinn: Estonian Food, Drinks and History Tour
WHERE TO STAY?
Orange Apartments Tower, Hotel L'Embitu Superior, Radisson Collection Hotel, LuxeCityApartment, Old Town Apartment and Revalia Premium Das Haus Studio
GALWAY, IRELAND
When in Ireland, it is not just its capital where you should head for fantastic nightlife. Because to get to know how the Irish enjoy their nights and their idea of fun, you should check out the famous seaside town of Galway, which symbolizes Ireland's love for merriment and more.
Head to the lively centre of Galway, home to the labyrinthine of cobbled streets that boasts of many priced nighttime treasures, including some of the oldest and the traditional Irish pubs to trendy upscale nightclubs to bars known for their excellent live music.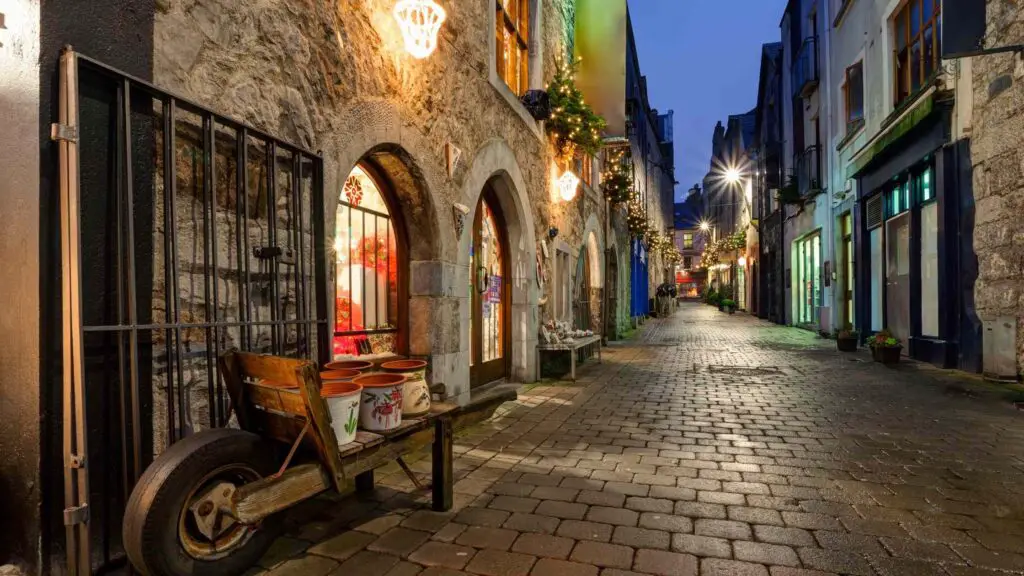 Irish pubs are known for their beautiful interiors, quirky themes, and rich architecture(in older buildings significantly), and as much as you will fall in love with their whole wide range of beers and other liquor, you will love their stunning pubs and bars.
Whether you want to join banging your heads to the rock and punk or enjoy the folk songs and the traditional music, you can witness different musical nights tasting some best delicacies.
For the best experiences, sign up for food and drink tours or cultural trips led by the locals to show you the best secrets of this fantastic Irish city.
RECOMMENDED TOURS
Galway: Trad on the Prom Ticket with Irish Music and Dancing
WHERE TO STAY?
Luxury Apartment, Sea Mist B&B, Sli Na Mara and Kilbree House B&B
BUDGET-FRIENDLY CITIES FOR THE BEST NIGHTLIFE IN EUROPE
KRAKOW, POLAND
Krakow, the most popular and the most visited city in Poland, is one of the cheapest places for the best nightlife in Europe. The Polish are known for their love for partying, fantastic nightlife, and passion for vodka, which you can see in loads of local bars, pubs, and nightclubs.
Check out the streets around the market square, which has many excellent local pubs, especially if you would love to enjoy live music performances, perfect beer and vodka choices, and delicious Polish food.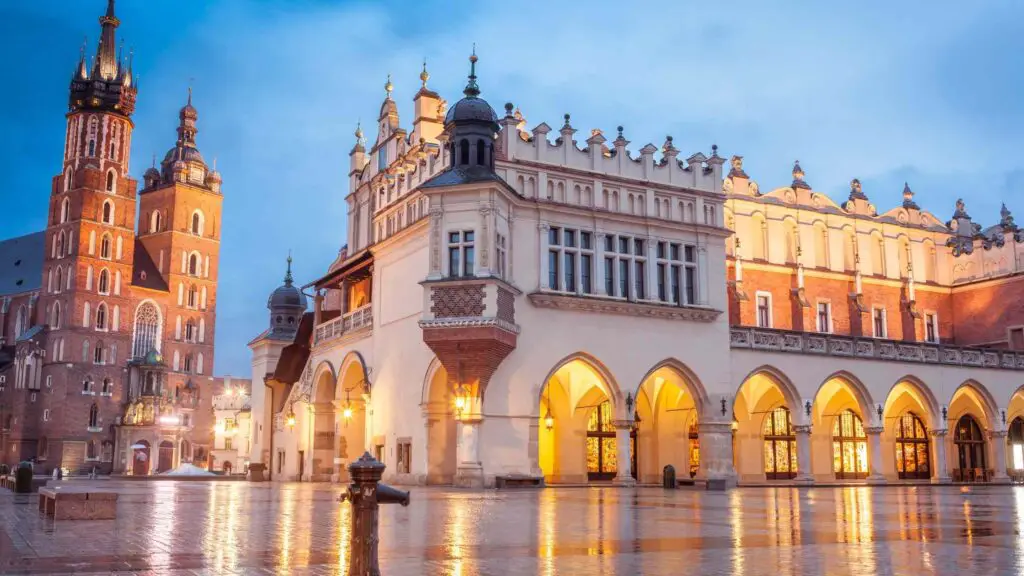 The best thing about nightlife in Poland is the amazingly lower prices that make it a famous destination for bachelor and bachelorette parties. There are swankier nightclubs for sophisticated experiences.
In Krakow, you can also sign up for pub hopping tours at night, introducing unique local cuisines.
RECOMMENDED TOURS
WHERE TO STAY?
Relaks Apartamenty, Main Street Apartments, Starowiślna Vip Apartamenty, Ermine Suites, and Vistula Terraces Apartment
WARSAW, POLAND
The capital of Poland is the best place to begin to know the fantastic Polish nightlife. Krakow is known for the group parties, while Warsaw is one of the cities for the best nightlife in Europe for nightclubs, lots of local pubs and bars that are not only amazing for a happening nightlife but budget-friendly, which draws the student crowds and backpackers.
Also, while Krakow draws most tourists, Warsaw is still largely an offbeat destination, which means you can enjoy the fantastic nightlife with fewer crowds.
Weekends bring a lot of music, good times, music events, art shows, theatre, and other entertainment that keep the city's nightlife to the highest fun levels. You can enjoy the high-end nightclubs at heavily discounted prices thanks to the cheaper costs.
So when in Poland, do not miss enjoying the fabulous Warsaw nightlife. And there are many incredible things to do in the Polish capital, from museums to the old quarter to the medieval architecture and history.
RECOMMENDED TOURS
WHERE TO STAY?
Folk by Anne Apartments & Rooms, Royal Tulip Warsaw Apartments, GLAM APARTMENTS city center and Raffles Europejski Warsaw
ATHENS, GREECE
Although the Greek islands offer excellent nightlife, not all of them are cheap, especially if you want to party on a budget. There is no better place than to head to the capital city of Greece, the legendary Athens.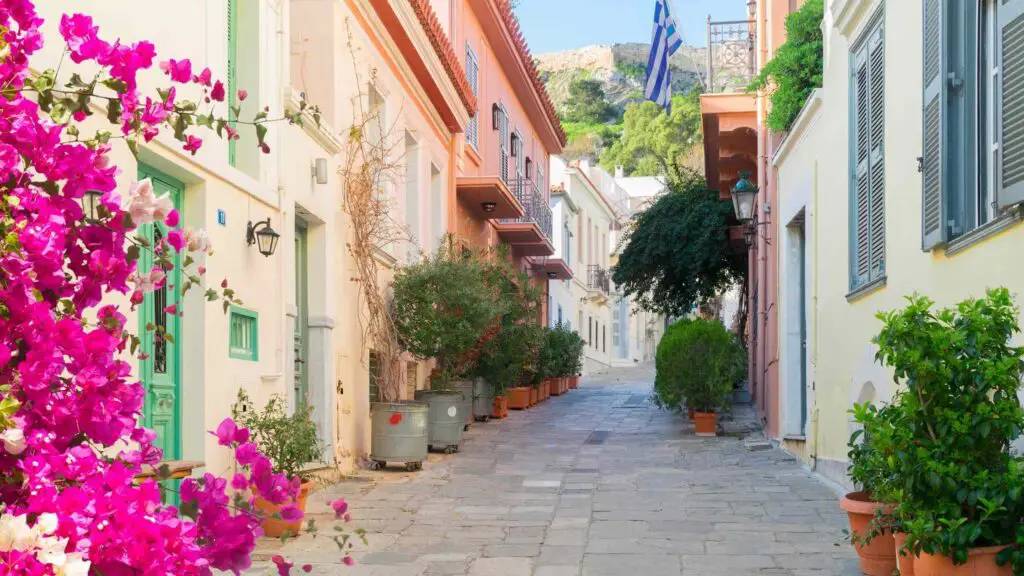 Athens has tons of attractions that will keep you hooked for many days, from iconic landmarks to museums to architecture and history. What is better than cooling off during the nights, drinking, dancing, enjoying fantastic music, and tasting the best Mediterranean food?
Athens is filled with a wide variety of options for all kinds of travelers when it comes to nightlife. If you are on a shoestring budget, you can hit the local tavernas known for excellent live music performances, dine where the locals eat and hit the beachsides that are up all night.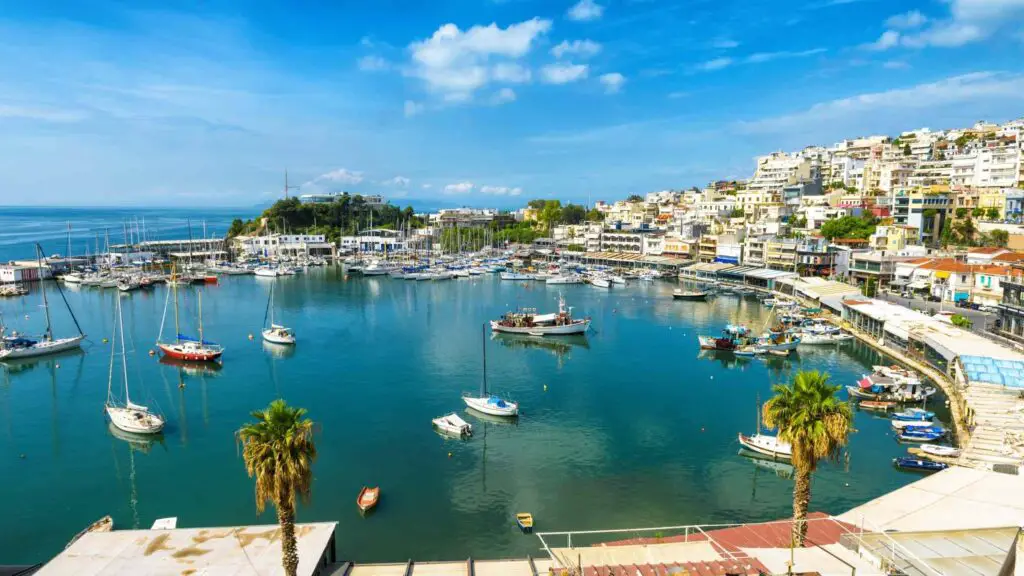 Athens is where you can freely roam the streets at night for tours, theatre, music concerts, shows, get entertained by the DJs to enthralling music of all kinds, dance to your heart's content, or head to the upscale nightclubs.
No matter what you choose, Athens allows you to discover its wilder side through its happening nightlife on its cobbled streets around the legendary old town.
RECOMMENDED TOURS
WHERE TO STAY?
Melia Athens, Hotel Lozenge, The Residence Aiolou Suites & SPA, Heritage Hill Hotel, Belle Epoque Suites and Gaia Athens
KIEV, UKRAINE
Not many know that Ukraine takes its nightlife to another level, with warehouses and factories across Kiev, its capital city celebrating the nights with techno, rock and rave parties spearheaded by the youth, backpackers and the locals.
Compared to other cities, Kiev is yet one of the underrated cities for the best nightlife in Europe. The world hears more of the downsides than the many upsides of the city.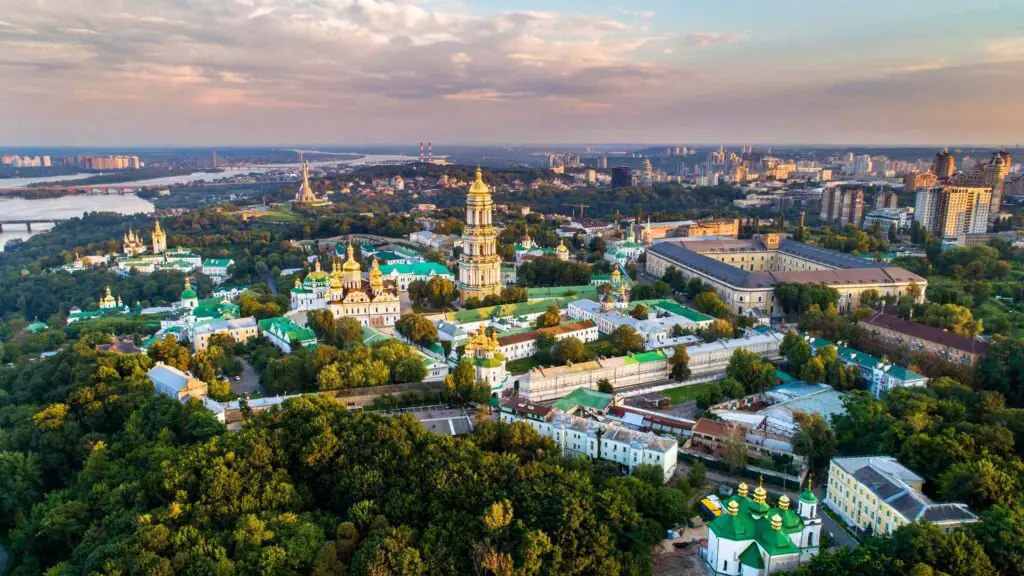 Kiev is also relatively cheaper and offers more and easier access to dozens of activities not limited to pubs, bars, and nightclubs.
Weekends and holidays are the crowd-pullers and the summer months when the city hosts many techno, trance and other music festivals, and many DJs host music nights at the trendy nightclubs setting up the town for 24-hours nightlife
WHERE TO STAY?
Fisherman, Alexandra Apartments Industrial Bridge and Comfortable Apartments at Sapernoye Pole 14/55
MANCHESTER, UK
While the capital attracts all the mainstream tourists with its plethora of nightlife activities, Manchester is more British, offering you the true night spirits that show how the Brits enjoy their nightlife.
This northern city is the mecca of football, which naturally draws the football-loving travelers that hit the famous pubs and clubs. Still, even if you are not into the sport, Manchester has some fascinating things to do at night.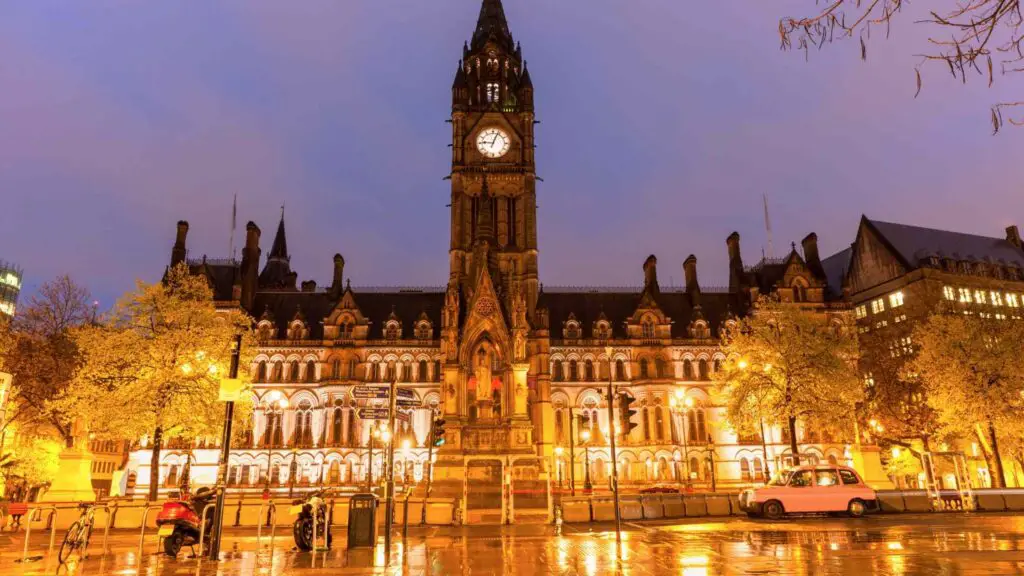 Whether it is the typical traditional British pubs or the high-end nightclubs, the local bars or the lovely rooftop restaurants, you can enjoy band performances by renowned artists, live music, and dance until late hours.
Theatre, improv, comedy, and opera is also a big thing in Manchester, so check out the latest shows when you are here to book and get glimpses of the English culture.
Some of the places that you should check out in Manchester are Deansgate, The Temple Bar, The White Hotel club, the Northern Quarter, and the Castle.
RECOMMENDED TOURS
WHERE TO STAY?
Leven Manchester, BrewDog DogHouse Manchester and Stock Exchange Hotel
LAGOS, PORTUGAL
One of the cheaper places for the best nightlife in Europe is the beautiful port city of Lagos in southern Portugal in the Algarve region. Known for its fantastic coastline dotted with turquoise beaches, clifftops, and stunning views of the Atlantic Ocean, Lagos is also an excellent location for enjoying the laid-back nightlife.
The white-washed winding cobbled streets around the old quarters of Lagos holds the best restaurants, pubs, bars, and nightclubs that keep the entertainment running until the early morning hours.
This seaside village may not match the bigger cities when it comes to nightlife. Still, it sure does offer cheaper and unique nightlife activities.
Late-night cruises with parties and food, quirky walking tours, pub hopping trips, toga parties, DJ and dance shows, live music performances and fests are the primary summer attractions that attract tourists worldwide.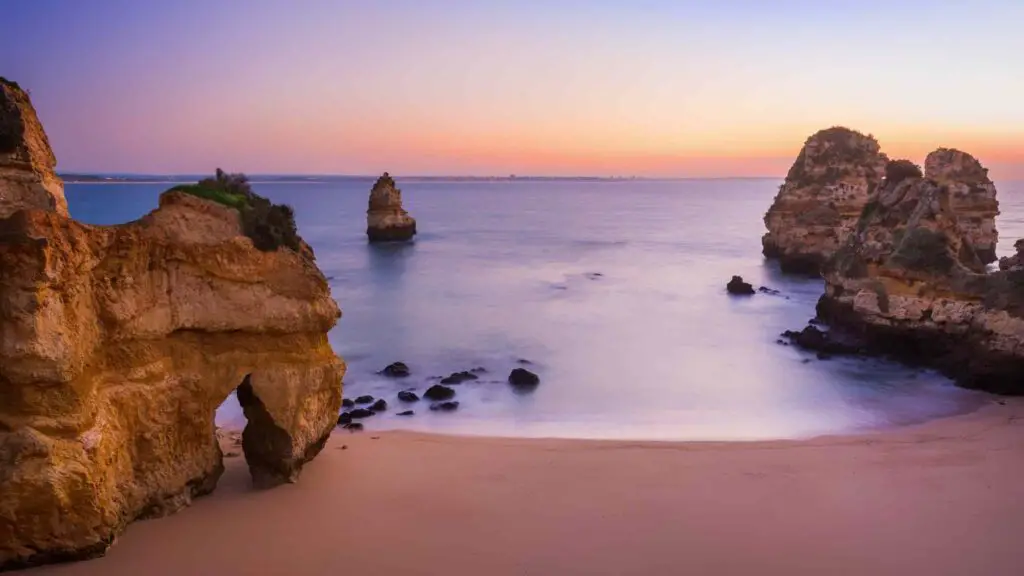 If you want some high-functioning 24-hours nightclubs, you can find them close to the beach cliffs.
Spend your daytime sunbathing, kayaking, swimming, and surfing on the beaches and head to the hotspots for fun-filled nights in Lagos without burning holes in your pockets. Can a holiday get better than this?
RECOMMENDED TOURS
WHERE TO STAY?
Modern Villa in Lagos with private Swimming Pool and Luxurious Apartment in Lagos with Private Terrace
MAP OF THE BEST NIGHTLIFE IN EUROPE
Below is the map of the cities with the best nightlife in Europe.
Please note: This post contains affiliate links, meaning we may earn a commission if you purchase by clicking a link (at no extra cost to you). Learn more.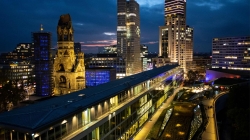 Latest posts by Anna Owen
(see all)